Mount Fuji will appear in the heart of the city as part of the 10th anniversary celebrations for Tokyo Midtown. The Edo-Fuji event will see a 6x23m installation accompanied by projection mapping displays constructed on the complex's lawn space from March 17 to April 16.
"Plant hunter" Nishihata Seijun will be handling the production of the Edo-Fuji installation which is titled "aeru" and aims to celebrate Japan's natural beauty and culture both ancient and modern.
The installation will make use of projection mapping and lighting technology to enhance its already large 6x23m scale and display a different side of Mount Fuji.
Scene 1: The Birth of Mount Fuji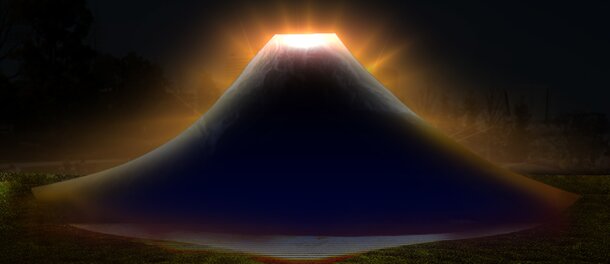 The sun gradually emerges from a sea of clouds. When the sky clears, Mount Fuji is lit from behind and visible in all its glory.