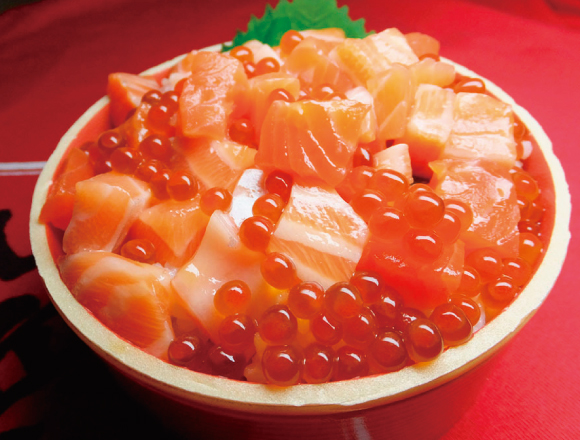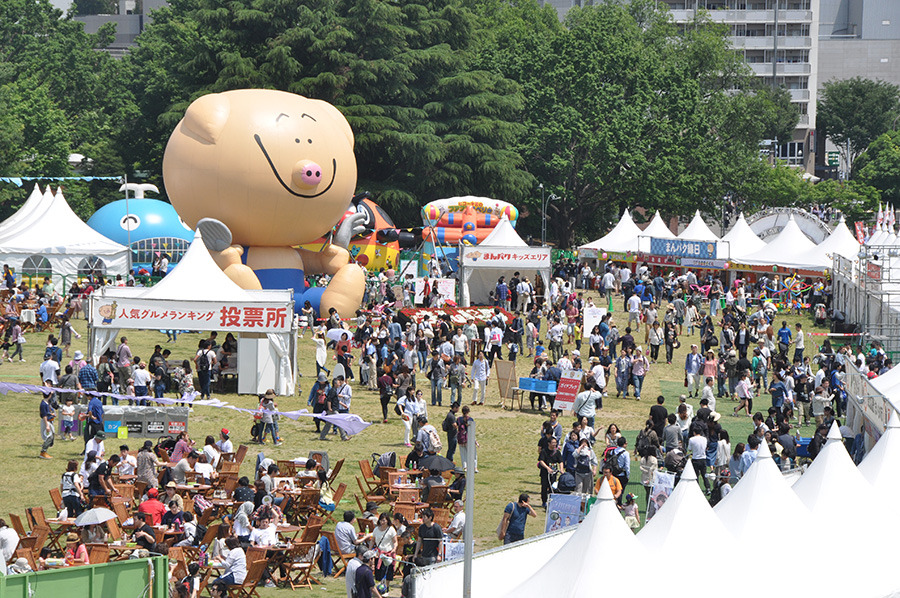 This most famous exhibition, "Manpaku" which gathers delicious food products from throughout Japan will be held again this year from May 18th to June 5th at SHOWA KINEN PARK.
The food-festivals at ROCK IN JAPAN FESTIVAL and COUNTDOWN JAPAN are very popular and "Manpaku 2017" will be a festival similar to those having over ten kinds of food sections. There will be meat, seafood, vegetables, ramen, gyoza, fried food, Asian, sweets, Tama area, and a food product sections. Be careful not to eat too much because it's going to be a "full stomach" line up.
Sapporo Kyube :Salmon and ikura's Oyako don
Little juice bar: shaved strawberries
Oarai crabs and shrimps speciality store Kajima: a grilled taraba crab
Ibaraki's food culture workshop Shu Shu: whole melon cream soda
Hokkaido Nakashibetu's Shiitake "omoino kinoko" : baked ooban shiitake with cheese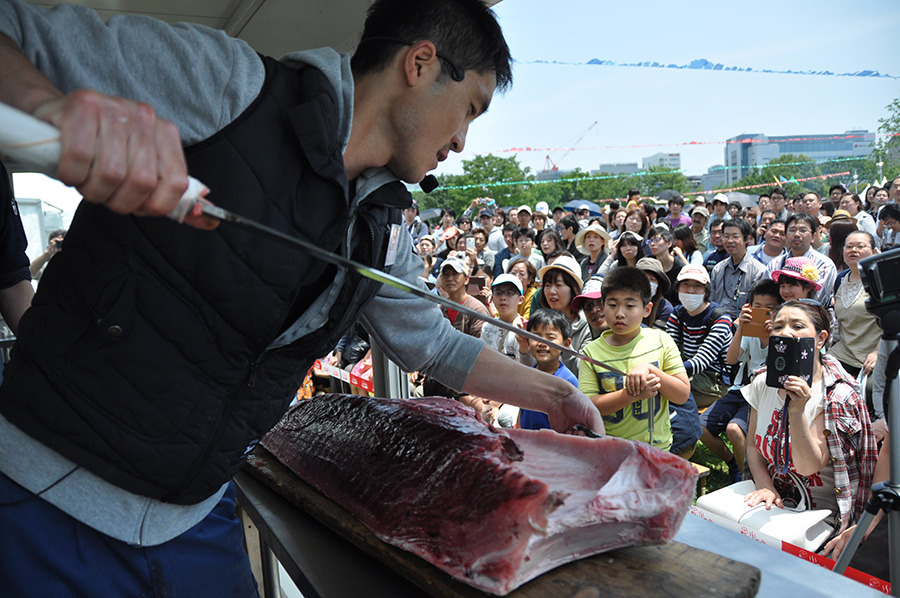 One of the most popular events, a "tuna filleting demonstration" will be held this year also. You can try eating some special limited dishes using fresh tuna.
In addition, this festival will be great fun for woman and families with children as there is a kids play area and there will be some festival features such as cotton candy and shooting games. You can also lay your picnic sheet down and relax in the park grounds.
Night activities will also be exciting!
"Manpaku" will change into a big beer garden at night and coupon-tickets, which can be used for all areas, will be distributed after 5:00 p.m.
This year for the first time a BAR will be set up. It will sell beer, cocktails, sours and wine.
You can drink free sake if you attend the "Opening Sake Barrel" event. Street performers will also be giving shows.
You will for sure have a wonderful time at this beer garden under a shining mirror ball!
We guarantee you will have a "full-stomach" after you try all this wonderful food and drinks at "Manpaku" festival!
■Imformation
Manpaku2017
Opening period:May 18th to June 5th no postponement for rain 
Opening time:Open 10:30 close 21:00 end of sales ※June 5th close at 18:00
Place:Showa Kinen Park, Midori no bunka zone
Entrance fee:weekday, an advance ticket¥400/a ticket sold on the day ¥500
weekend, an advance ticket  ¥700/a ticket sold on the day ¥800
Manpaku 2017 official website:http://manpaku.jp/
Related article:"Tea x Coffee" blend combining high quality Uji tea and tasty coffee beans to appear at food festival "Taste of Paris"
Related article:Kaori's easy recipe – learn how to make a "Kero Kero Keroppi's Green Tea Pound Cake"