20.June.2017
Let's wear SPINNS swim suits this summer♡ Sales of "SPINNS SWIMMER COLLECTION 2017" begins!
The apparel brand SPINNS will release their "SPINNS SWIMWEAR COLLECTION 2017." They sell their items on their official mail order site and at some special stores from the 17th of June (Sat.).
There are many ways of using these swim suits! The items can be used as clothes such as wearing under a T-shirt, wearing with short pants and wearing them with your friend when going to a festival.
The popular bathing suit, "Frill Offshoul Bikini" comes in white, red, black and a flower pattern. The items are suitable when you want to look cute!
Sexy and cool-looking,"Sports Logo Tape Bikini" comes in white and black. Let's wear this cool item and look cooler than others!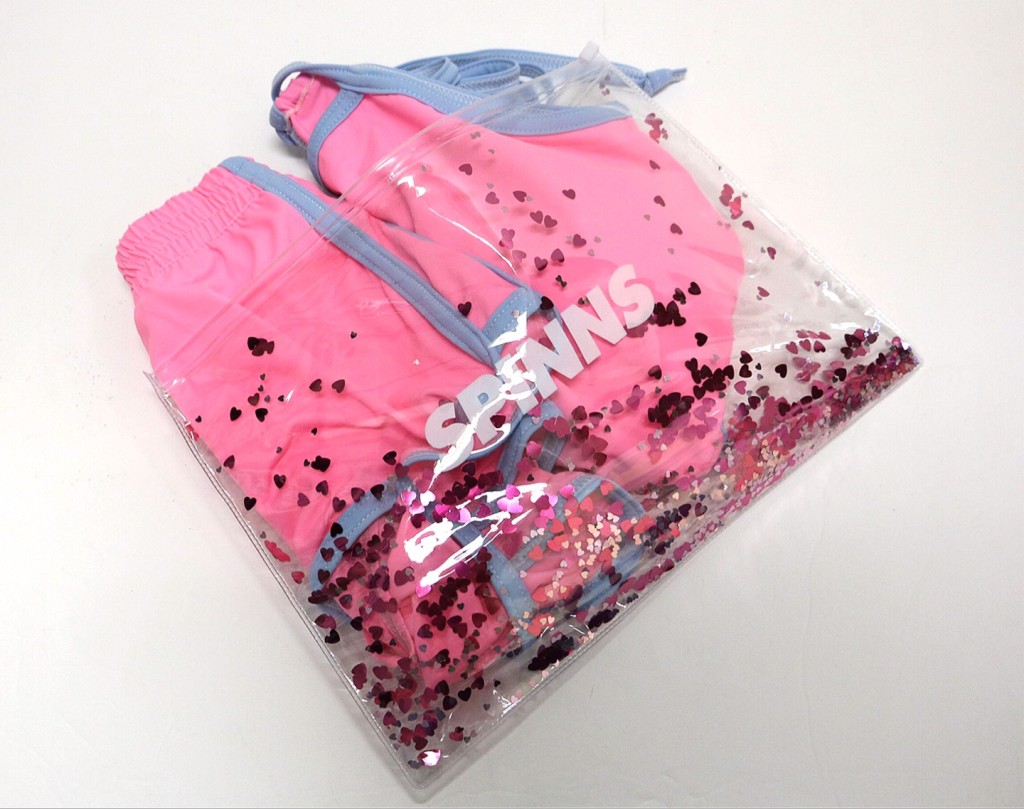 SPINNS offers a great variety of colorful and cute bathing suits! SPINNS' bathing suits are all packed inside a vinyl porch and cost only 3,000 (+tax).
Let's wear SPINNS' fashionable bathing suits of SPINNS and look real cool all summer long.
■Information
SWIMWEAR COLLECTION 2017
Pre-sale from June 17th, 2017 (Sat.)
Can be purchased at: SPINNS official mail order site/SUPER SPINNS Umeda store/SUPER SPINNS Fukuoka store
July 1st, 2017 (Sat.) SPINNS stores
SPINNS Kyoto store/SPINNS Hiroshima store/SPINNS Shinsaibashi store/SPINNS SHIBUYAS Abeno 109 store/ SPINNS SHIBUYA109 store/SUPER SPINNS Sannomiya store
SPINNS official site: http://www.spinns.com/
SPINNS official mail order site: http://www.spinns.jp/
Related article:Up to 90% off at the GRAND BAZAR in Laforet Harajuku!
Related article:Leopard and flamingo patterned yukatas will be released from "PAMEO POSE." These items are gathering much attention!