Ryo (supercell) is the producer of fictional band EGOIST.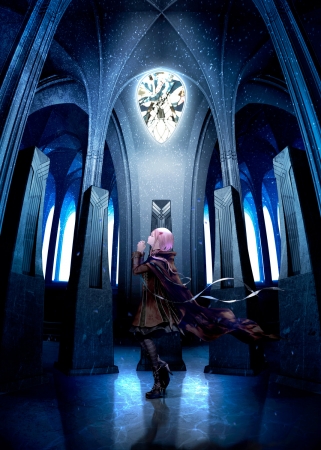 Their latest single "Eiyuu Unmei no Uta" will be broadcasted from Saturday 1st July as the opening theme song for the anime "Fate/Apocrypha". On Wednesday 16th August, this single will be released for sale! As the news of this song began to stir fans with excitement, it was further announced that fans don't have to wait as long as they think to hear the full version, as it will be available from 16th July – a month before its release for sale date!
Fans who watched the recently released trailer for the anime are convinced that this song is a gift send from above. "Please send us the full version!!" "A few seconds in and we got goosebumps!" exclaimed the fans, praising the song. Upon hearing the news that you can listen to the song a month before its release date, EGOIST fans and anime fans came together, cheering loudly together and sharing the wonderful moment.
Ryo (supercell) also made a comment about the release – the tension is beginning to rise!



"This is the first time I've arranged something for the anime Fate!" EGOIST songs tend to be arranged in styles that probably nobody has ever attempted before, and sound is becoming their motto. For this song, I just followed my intuition when it came to the arranging and thanks to that, at the recording stage everyone gave it their all – this is no half-hearted piece! Just like the characters that appear in the anime, everybody has his or her own strengths. I held this feeling close to me during the recording stage. I hope you're looking forward to the release! Best wishes to you all!
Those who purchase the full song between Sunday 16th and Sunday 30th July from RecoChoku, mora, dwango.jp, animelo mix can take part in a lottery draw for the chance to win the latest "Eiyuu Unmei no Uta" illustration by redjuice or an original character illustration of the anime CD jacket on a two-sided B1 poster by Ototsugu Konoe. If you're a fan, you really don't want to miss out!
There is also more exciting news just round the corner! To celebrate the release of the CD on Wednesday 16th August, an ultimate package plan is going to be put into action! Please look out for further updates!
Related article:EGOIST's new song "Eiyu Unmei no Uta" was released for the TV CM.
Related article: EGOIST's 8th single "Eiyu Unmei no Uta" will be released on the 16th of August & they will hold a summer tour!