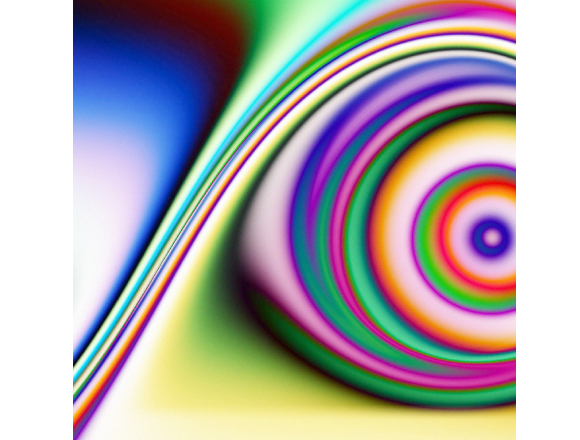 01.August.2017
WEDNESDAY CAMPANELLA Digitally Releases New Song "Picasso" During Ongoing Japan Tour
WEDNESDAY CAMPANELLA are currently on their nationwide solo Japan tour "WEDNESDAY CAMPANELLA One Man Live Tour 2017 ~IN THE BOX~." The electronic, EDM and J-pop trio, fronted by KOM_I, digitally released their new song "Picasso" on July 28th.
The song has already featured in the set-lists during concerts of their ongoing tour, giving fans an early first chance to hear it. The song comes as the final installment to their three-track monthly release project; they released "Melos" in May, "Eisei" in June, and finished with "Picasso" this July. The new song has been used as the ending theme to the NHK World TV show "J-MELO" since April.
The song and its lyrics are written by Kenmochi Hidefumi. The song was written with the theme in mind of "What line would you use when asking out somebody that you like?," something mentioned in J-MELO and a question asked all around the world. The lyrics of "Picasso" touch upon the man himself who is said to have known many loves.
The CD cover in all its psychadelic colours was designed by Kuwahara Yoshiyuki who also designed the cover for the blu-ray release of WEDNESDAY CAMPANELLA's concert at the Nippon Budokan.
In line with the new release, WEDNESDAY CAMPANELLA have uploaded a short clip from the Tokyo concert of their ongoing tour which showcases the new song "Picasso." The video will be available for a limited period of time. You have until August 4th to see it.
WEDNESDAY CAMPANELLA – "Picasso" (Limited Video Release)
WEDNESDAY CAMPANELLA's solo tour will finish up in Okinawa before they head on over to Taiwan in October for a follow-up performance due to popular demand.

We look forward to seeing what kind of performance WEDNESDAY CAMPANELLA will put on for "Picasso" at all of the upcoming summer festivals.
■Information
"Picasso" – Digital Single
Purchase at: https://WednesdayCampanella.lnk.to/Picasso
Taiwan Tour Information
■Legacy Presents: Wednesday Campanella "IN THE BOX TOUR" – Taipei Kouen
@Legacy TAIPEI
Friday October 13, 2017 – DOORS 19:30 / START 20:00

■Legacy Presents: Wednesday Campanella "IN THE BOX TOUR" – Taichung Kouen
@Legacy TAICHUNG
Saturday October 14, 2017 – DOORS 19:30 / START 20:00
Solo Tour Information: http://w.pia.jp/t/wed-camp/
WEDNESDAY CAMPANELLA Official Website: www.wed-camp.com/
Related Article:WEDNESDAY CAMPANELLA Release Special Website Featuring KOM_I's Voice in Run Up to Blu-ray Release
Related Article:WEDNESDAY CAMPANELLA Announce New Song "Eisei" for Digital Release—Used for "Real Dasshutsu Game"
RECENT ENTRIES