One problem that smartphone uses face is their cable disconnecting. That problem is now solved with the second line of new Pokémon Suya Suya☆On The Cable clips on sale from August.
These items clip onto your iPhone cable and not only make your charging situation look cute, but prevent the wire from disconnecting. They slide onto the connector part of the cable and sleep peacefully. So cute!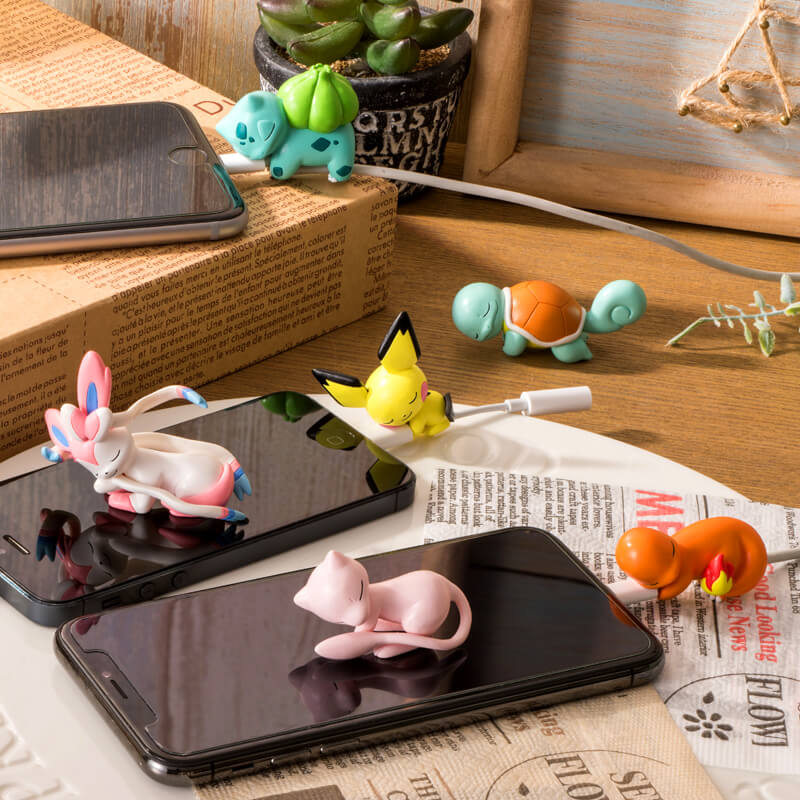 This is the second in a series of cable figures, introducing a new line-up of Pokémon. The collection not only includes the latest Eevee evolution Sylveon, but a bunch of old-timers that long-time fans will appreciate too.
The line-up includes Pichu, Bulbasaur, Squirtle, Charmander, Sylveon, and Mew.
Get your hands on this well-made range of Pokémon clips!
■Information
Pokémon Suya Suya☆On The Cable: Volume 2
On Sale: August 2018
Size: 5-6cm approx.
Types: 6
Price: 1 Box – ¥556 (Pre-Tax Price)