Bright and eye-catching yellow lemonade shop LEMONADE by Lemonica has opened a new branch in SoLaDo along Takeshita Street in Harajuku.
As their name suggests, LEMONADE by Lemonica of course serves lemonade – but with their own original recipe. Their refreshing drinks are made from freshly squeezed lemon juice and a specially made syrup. The secret to the lemonade's success is its refreshing punch. Customers can also customise the drink to their liking.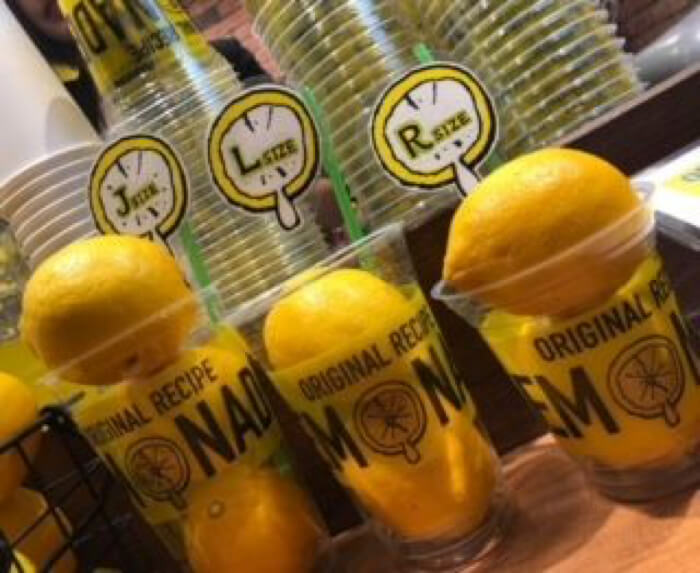 Each drink is filled with energy and freshness and is served in gorgeous cups which have gained popularity with young Japanese high school girls, couples and families. Harajuku is a place where a lot of young people and foreign tourists visit so it's sure to become a hit with them too.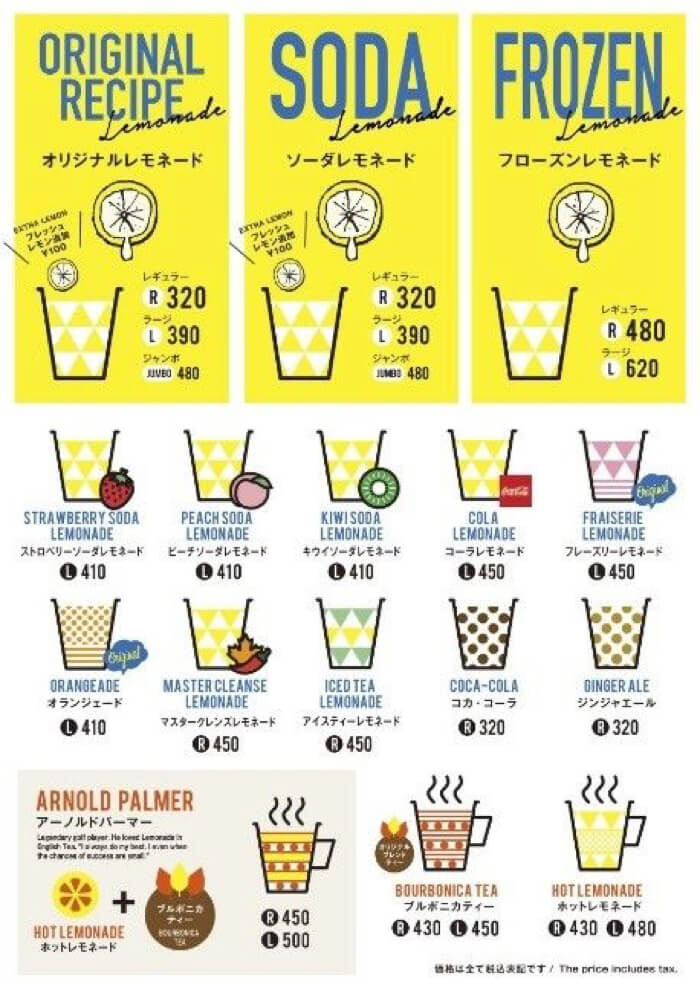 If you're in Harajuku this summer then cool off with some deliciously refreshing lemonade!
■Information
LEMONADE by Lemonica – SoLaDo Takeshita Street
Address: SoLaDo Takeshita Street 2F, 1-8-2 Jingumae, Shibuya, Tokyo
Opening Hours: Weekdays 10:30-20:30 / Weekends & Holidays 10:30-21:00
TEL: 03-6812-9443
LEMONADE by Lemonica – Shimokitazawa
Address: Billion Bldg. 1F, 2-32-6 Kitazawa, Setagaya, Tokyo (2-minutes walk from Shimokitazawa Station, close to MOS Burger)
Opening Hours: 11:00-20:00
TEL: 03-6804-8040
LEMONADE by Lemonica – Kanazawa
Address: Kanazawa Forus 1F, Horikawashinmachi, Kanazawa, Ishikawa Prefecture ("BREADit", Kanazawa Forus 1F, right in front of Kanazawa Station)
Opening Hours: 10:00-21:00
TEL: 076-290-4994
Website: http://www.lemonade-by-lemonica.com