A countdown was recently posted on the official Hatsune Miku Symphony 2018-2019 website which ticked down to noon on June 4, revealing the release of pre-sale tickets for Tokyo and Osaka. The main visual was also unveiled, revealing the performer line-up.
The tickets will come with the same designs as last year and will come with limited-edition merchandise and pamphlet with a special sheet. As well as that, new under-18 tickets are also available this year at ¥3,900. There's also an accommodation plan available with limited-edition merchandise available on a first-come, first-served basis from July 2.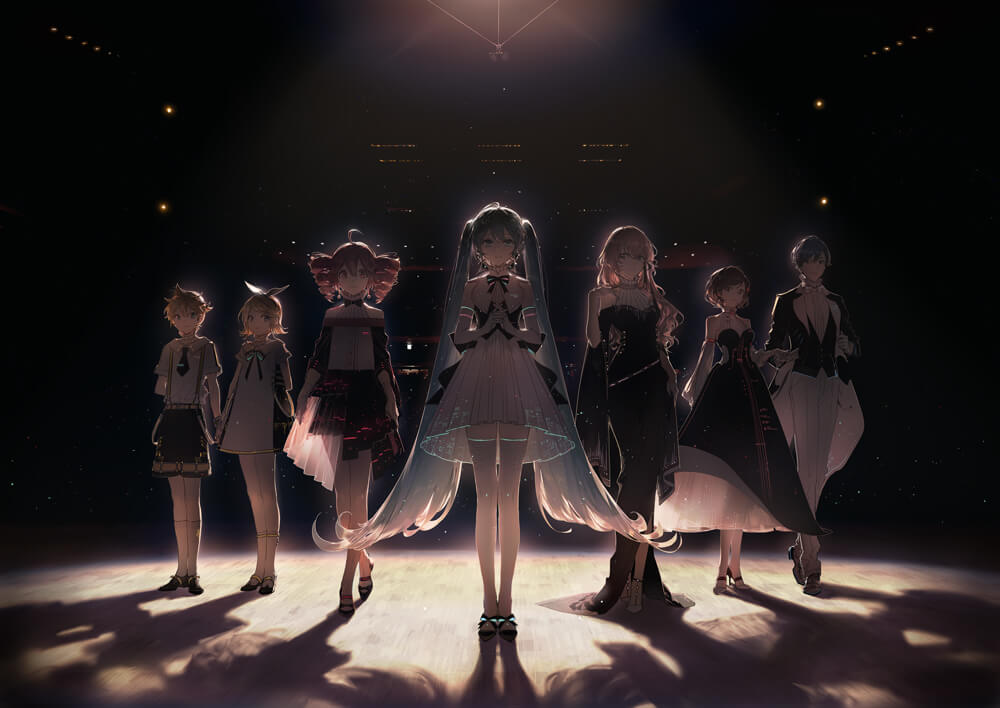 The main visual drawn by illustrator Rella reveals that Hatsune Miku isn't alone. She will be joined by Kagamine Rin, Kagamine Len, KAITO, MEIKO, as well as Megurine Luka―who's soon to celebrate her 10th anniversary―and Kasane Teto. Each member is donning original outfits. This is the first time these seven characters will perform together for this event.
The official website has been updated and is now available in multiple languages. Head on over there and experience the symphonic world of Vocaloid.
■Information
Hatsune Miku Symphony 2018-2019
1st Pre-Sale Tickets
Ticket Window: June 4, 2018 @ 12:00 – June 11, 2018 @ 23:59
http://w.pia.jp/t/mikusymphony-1819/
Price:
Special Seats (Ticket designs, limited-edition merchandise, pamphlet) – ¥14,800
S-Seats – ¥9,000
A-Seats – ¥8,000
U-18 Seats – ¥3,900
2nd Pre-Sale Tickets (Raffle Draw)
Ticket Window: June 18, 2018 @ 12:00 – June 25, 2018 @ 23:59
・U-18 seat ticket window from June 18 @ 12:00 to June 25 @ 23:59.
・U-18 seat tickets for those born after April 2, 1999.
・A form of ID is required, e.g. student card, insurance card or something with proof of age.
・Reserved seating (applicable from A-Seats and beyond).
・Parents/guardians who wish to watch the show with someone under the age of 18 must purchase an U-18 Seat ticket for the person under 18 and an A-Seat ticket.
Accommodation Plan w/ Limited Edition Merchandise
Ticket Window: July 2, 2018 @ 12:00 – July 23, 2018 @ 12:00
・Accommodation plan for S-Seats.
Hatsune Miku Symphony 2018-2019
Tokyo Show
Venue: Pacifico Yokohama
Date/Time: November 24, 2018 @ 17:00 OPEN / 18:00 START
Osaka Show
Venue: Orix Theater
Date/Time: January 25, 2019 @ 18:00 OPEN / 19:00 START
Hatsune Miku Symphony Official Homepage: http://sp.wmg.jp/mikusymphony/
Hatsune Miku Symphony Official Merchandise: https://store.wmg.jp/w036