Village Vanguard introduced the Neko Chashou ('Cat Tea Seller') series onto its website on June 8. The series includes items such as tea, teacups, soba choko cups, mamezare dishes and more.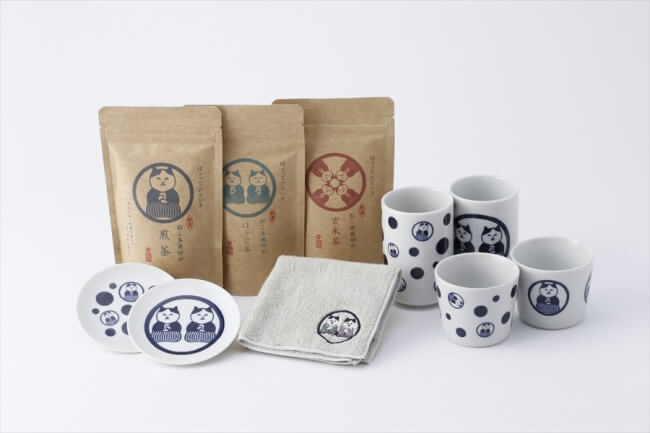 Their tea is an original blend of high quality tea leaves produced in Japan. Tea flavours include sencha, hojicha and genmaicha, all of which come available as either loose leaves or teabags.

The sencha green tea is a blend of sencha produced upstream the Abe River in Shizuoka Prefecture which is roasted in Tamagawa, and kabusecha from Matsuno. The flavour is a harmonious combination of the Tamagawa tea's soft and mellow taste with the striking green colour and sweetness of the Matsuno tea.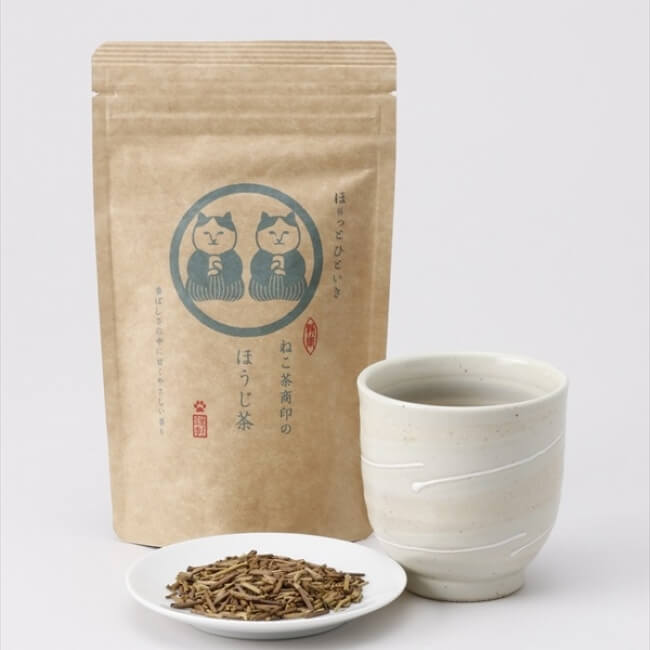 The hojicha roasted green tea uses the best rich and fragrant stalks from the tea produced in Tamagawa up Abe River in Shizuoka Prefecture. It's made with only the best leaves from Tamagawa and has a gorgeous smell and flavour.

The genmaicha brown rice green tea uses the fragrant of the rice for the base of its flavour whicih is blended with exquisite kuki hojicha stems. Because this tea is deep-steamed it draws out the full flavour and gives a refreshing aftertaste.
They are also selling a range of matching items including teacups, soba choko cups, mamezare dishes, and handmade tins.
This series was conceived as an attempt to encourage more young people to learn about the appeal of Japanese tea. Great as a souvenir, you too can use this as an opportunity to get more people to appreciate Japanese tea.