All-Free All-Time is a new limited-edition non-alcoholic beverage that tastes like beer hitting convenience stores around Japan on June 19. A special website has gone live featuring videos promoting the drink. The videos are presented by musician Goro Inagaki and actor Shingo Katori who take on the roles of Dr. Goro and Dr. Shingo respectively.
Dr. Goro and Dr. Shingo are mysterious inventors. Each of their videos is in the form of a presentation to an audience where they discuss the concept behind All-Free All-Time.
The speeches of each individual character are filled with humour and plenty of expressive body language that captivates the audience.
First up is Inagaki's presentation. His body language, liveliness and cool moments are bold displays come so natural that you'd never guess this is the first time he's done something like this. He becomes more sophisticated with each sip and expresses almost surprise at how delicious it is. His personality shines through in parts of the performance even in such an intellectual and calm environment.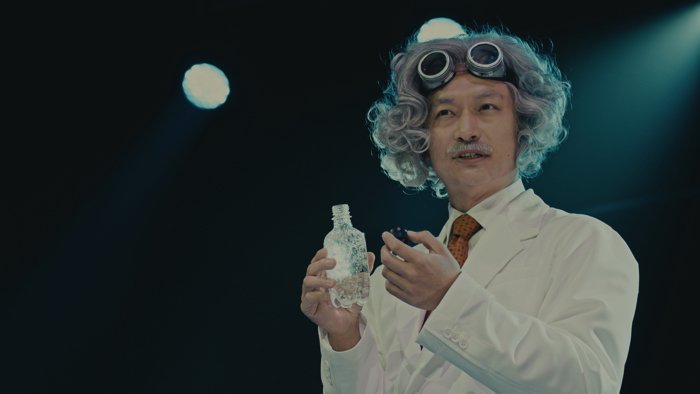 Next is Katori's presentation who, unlike Inagaki, begins on standby in the center of the stage. The presentation is perfect from the first cut. While watching it, it's as if you're simulating it inside your head. There's plenty of unique ad-libs from Katori, with overreactions and the free use of words he's never used before. Even when he stumbles on his words partway through, he declares, "I didn't say my lines right, so I shall say them once more!" His performance really entertained the audience.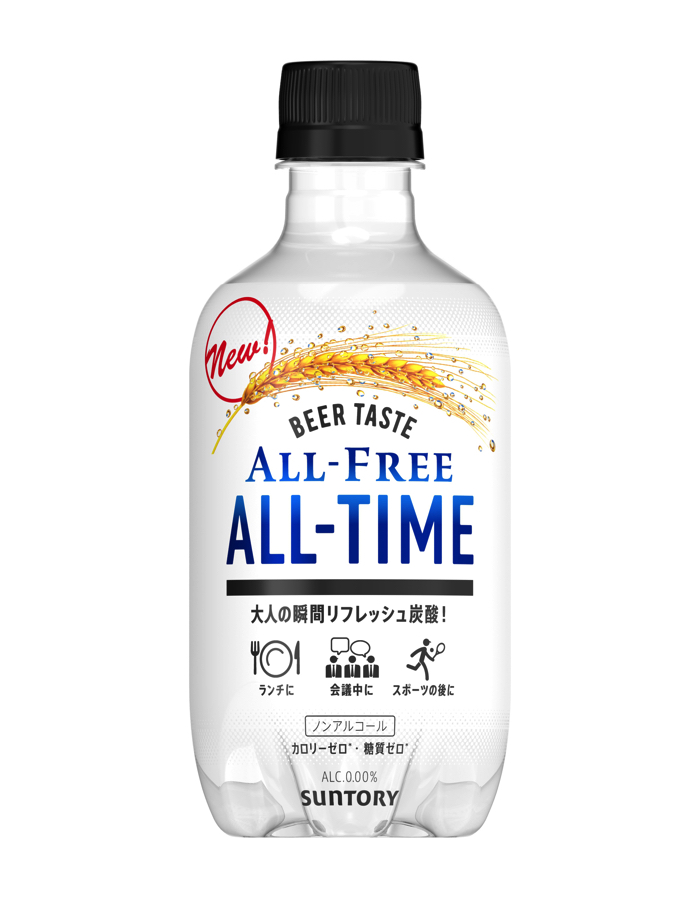 This was the first time both of them had come across this drink. They showed their surprise with each sip and commented on its delicious taste and how it tastes just like real beer.
If you're interested in All-Free All-Time, you'll find it at convenience stores in Japan from June 19 for a limited time.