Ramen Two Dot Com is an online shopping site for local ramen from around Japan. They're teaming up with ZENMARKETPLACE, another online site that ships to 135 countries, to deliver famous local ramen to the rest of the world.
Those living in Europe, the US and Russia can look forward to purchasing a whole range of different ramen, including Chiba style ramen from Chuka Soba Tomita Ramen and a Yokohama family lineage ramen from Yoshimuraya.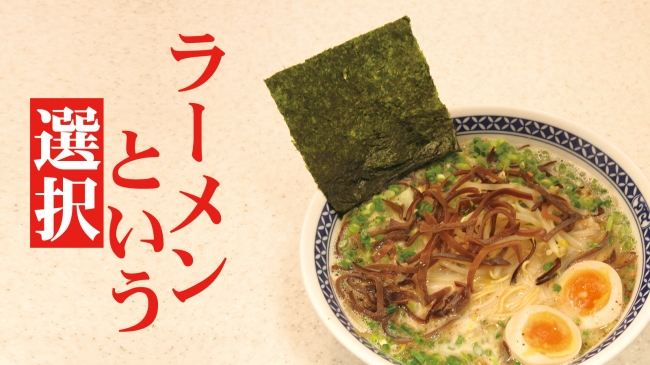 ZENMARKETPLACE doesn't ship inside Japan – only overseas. Their website is available in English, French, Spanish, Russian, Ukranian, and Chinese (Simplified & Traditional).
A video was posted on YouTube featuring Brian MacDuckston, an American Youtuber who posts video about ramen, who talks about tsukemen from Tomita which can be ordered on the website.
Enjoy authentic Japanese ramen at home by ordering from ZENMARKETPLACE!
RELATED ENTRIES
The Peninsula Tokyo Hotel Now Offers Restaurant IPPUDO's Ramen as Room Service

The Peninsula Tokyo is teaming up with tonkotsu ramen specialist restaurant chain IPPUDO―which has restaurants across the world―to offer their ramen as room service at their hotel.

The hotel and restaurant first came together in autumn last year to begin plans for their collaboration, which comes in response to many guests at the hotel asking staff where a great place to eat tonkotsu ramen is, and even some expressing their desire to dine at IPPUDO.

IPPUDO is a prominent ramen chain in Japan and so is sure to please the palates of all guests.

The ramen is boiled fresh in the kitchen and is delivered to guest rooms in a soup together with what looks like a jewellery box, but instead of being filled with rings and necklaces it's packed full of delicious ingredients to add to your broth, including walleye pollock roe―which is a staple with tonkotsu ramen―as well as mustard greens, red pickled ginger, cloud ear mushroom, seaweed, and more. Topping the broth is boiled egg, fried garlic, sesame seeds, BBQ sauce specially prepared by the hotel's restaurant Hei Fung Terrace, XO sauce which originates from The Peninsula Hong Kong, and more.

Enjoy the ultimate ramen room service now at The Peninsula Tokyo.

Roppongi Hills Renovates Food Court Revealing Mouthwatering Michelin Guide Restaurants

Looking for a delicious Michelin-approved food experience? You surely cannot go wrong with heading to Roppongi Hills; a large-scale development project located in Tokyo, which is known for its nightlife and and shopping. Roppongi Hills is also home to the shopping mall Metro Hat, which is currently renovating its food court on basement floor 2. The foodcourt will have its grand opening on October 29th. 

The renovation will introduce seven new restaurants to the food court. Some of these include ramen shops and Yakitori restaurants which are bringing brand new rare dishes and flavours to the table.

Let's look at our recommendations:

Ginza Kagari (銀座 篝)

Chicken Soba: ¥900 (before tax)

Ginza Kagari is known for their notorious never-ending queues. In 2016 and 2017, it earned a place in the Michelin Guide Tokyo and even became popular overseas. One of their specilaties is their chicken soba. The broth is packed with the goodness and flavour of the entire chicken and even the bones. The flavour of the broth is exquisite and rich. The salt kaeshi sauce which is made from a mix of soy sauce, mirin and sugar goes perfectly with the soup. The salt mixture in the sauce consists of a range of natural salts which contain the natural goodness of the sea and perfectly enhance the flavours of the soup.

Location: Metro Hat Hollywood Plaza Floor B2

Opening Hours: 11:00 ー 23:00 (L.O: 22:00)
Website: https://www.roppongihills.com/en/  (The website is scheduled to open during mid October)

Yakitori Kokorikoan (焼鳥 ここりこ庵)

Yakitori (chicken skewer): ¥200 (before tax)

You must not miss out on Kokorikoan's Chicken Skin Hotpot ー a dish that is rare even to Tokyo. This dish is the perfect opportunity to discover a new kind of flavour and a new way to enjoy food. This restaurant prepares their dishes using special and rare cuts of chicken and chicken that is freshly ground in the morning. The chicken is flavored using traditional flavorings such as tare sauce and salt as well as flavorings that are not so conventional in Japan such as balsamic vinegar, herb vinegar, madeira wine, brandy and much more. Each cut of meat is prepared with the most careful methods and best seasonings to fully bring out the flavours. 

Location: Metro Hat/ Hollywood Plaza Floor B2
Opening Hours: Lunch: 11:00 ー 15:30 (L.O.15:00)  Dinner: 17:00 ー 23:00 (L.O.22:00)

Website: https://www.roppongihills.com/en/ (The website is scheduled to open during mid October) 

 Pintokona (ぴんとこな)

As a cheap place to enjoy authentic sushi, Pintokona has become a very popular restaurant. Now, it is having a fresh renewal. This sushi is made by using seasonal ingredients from around Japan. From November 1 to 30, there will be an exciting new menu that includes fresh fish from Miyazaki and authentic shochu (Japanese spirit). There will also be a fair that you also should not miss out on. 

Location: Metro Hat/ Hollywood Plaza Floor B2
Opening Hours: Lunch: 11:00 ー 15:30 (L.O: 15:00) Dinner: 17:00 ー 23:00 (L.O: 22:00)

Website: https://www.roppongihills.com/en/ (The website is scheduled to open during mid October) 

AFURI(アフリ)

Yuzu Orange and Salt Ramen: ¥1000 (before tax) 

Popular ramen shop AFURI sells a ramen with a translucent gold-coloured soup made using the natural spring water that gushes from the foot of Mount Afuri (Mount Oyama) located in the Tanzawa Mountain Range of the Kanto Region. Carefully selected chicken bones, pot herbs, kombu (kelp) and katsuobushi (fermented and smoked fish) is boiled in the water to add to the flavour. The whole wheat flour used to make the noodles creates a wonderfully fresh, chewy texture. The chashu roast pork pieces are freshly barbecued upon each order, creating a fresh and delicious flavour. AFURI also sells vegan ramen which is particularly popular among foreigners.

We have a full report on our heavenly trip to AFURI so if you are curious to find out more, please check out our this article: Introducing AFURI—Harajuku's Michelin-Starred Ramen Restaurant

Location: Metro Hat/ Hollywood Plaza Floor B2
Opening Hours: 11:00 ー 23:00 (L.O:22:00)
Website: https://www.roppongihills.com/shops_restaurants/restaurants/00100.html

There are just so many popular shops and restaurants at Metro Hat that you will be spoilt for choice. We hope you enjoy exploring the rich culture of Roppongi. 

RAMEN PURISM: Osaka's New Eatery Made in Collaboration With 2 Ramen Restaurants

Popular ramen restaurants Original Ramen Style Hayashi and Human Beings Everybody Noodles in Osaka have crossed chopsticks to open up the all-new restaurant RAMEN PURISM in Shinsaibashi, Osaka.

Hayashi Ryuu Miso Ramen: ¥990

RAMEN PURISM will be the central branch of RAMEN CUBISM which opened in Hong Kong back in January, making it an example of a reverse-import restaurant.

Kindan no Shio: ¥890

Jinrui Mina Shoyu: ¥890

The Hayashi Ryuu Miso Ramen and Kindan no Shio by Original Ramen Style Hayashi and the Jinrui Mina Shoyu by Human Beings Everybody Noodles are served in large ramen bowls specially ordered from a ceramic maker in Kyoto (露古壽窯). The noodles are also prepared in-house meaning customers can enjoy freshly made noodles.

The noodles are made from fragrant bamboo wheat flour while the mouth-watering roast pork is a mix of pork belly and shoulder which is cooked at 160°Cfor 30-minutes until the centre of the pork reaches 70°C.

The glass windows in the restaurant mean that customers can watch the noodles noodles being made in front of them. Jazz music plays while you eat adding luxurious atmosphere compared to other ramen shops. It's located just a 30-second walk from Ebisu Bridge in Souemoncho making access super easy.

Information

RAMEN PURISM

Address: 2-3-12 Shinsaibashisuji, Chuo Ward, Osaka

Access: 370m on foot from Osaka-Namba Station)

Business Hours: 11:00-15:00 / 18:00-23:00

No Fixed Holidays.

Official Twitter Page: https://twitter.com/RAMENPURISM

Ippudo ramen opens on the lively and bustling Nathan Road, Kowloon, Hong Kong!

Japanese ramen shop Ippudo has just opened inside Eaton Hotel, Kowloon, Hong Kong. The ramen shop celebrated its grand opening on 3rd May. 

Yokohama Kakaei Tonkotsu 80HK$/ ¥1,136

Ippudo pork buns 28HK$/ ¥397

The ramen served here includes Japan's favourites; Shiromaru (salt-based), Akamaru (spicy red miso) and Ippudo Karakamen (hot and spicy). Besides the basics, there are so many other types of ramen served here, such as the Kuro (black) ramen, which shares the same standard tonkotsu broth but has a dash of garlic oil and black pepper. There's also an Eaton Hotel-limited ramen called Yokohama Kakei Tonkotsu which is made using the tonkotsu broth infused with a chicken soup broth. Besides ramen, there is a rich variety of elegant dishes to complement your ramen. You can also get Ippudo pork buns and Ippudo gyoza (stuffed dumplings). There are also dessert treats such as the black soybean-matcha pudding dora (a black soybean and green tea pudding sandwiched between two Japanese-style pancakes).

Eaton Hotel is just a five-minute walk from Jordan train station (Tsuen Wan line, MTR). Other popular attractions in the area within walking distance include the Ladies Market and Temple Street, which thrive during the night in the Kowloon area. This area is bustling with tourists as well as locals, who come and go to this area! On the lower ground floor which is one floor below Ippudo, there is a countless number of food and drink places which are popular with visitors every day.

Starting with Ippudo ramen, come and show your support for delicious Japanese food in countries all over the world!

Information

IPPUDO HK Eaton Hotel


Address:Shop 1, G/F, Eaton Hong Kong 380 Nathan Road, Kowloon
Opening hours:11:30 ー 22:30 (Last orders: 22:15)

Official website: https://www.ippudo.com.hk/

Ippudo releases new ramen for Niconico Chokaigi 2019 super cultural event!

 Ramen shop Ippudo will make its first ever appearance at Niconico Chokaigi 2019 from Saturday 27th to Sunday 28th April. This event will take place at the Makuhari Messe International Exhibition Hall. To celebrate, Ippudo will release a brand new ramen!

Niconico Chokaigi is Japan's largest cultural festival where you can even participate online. Their slogan emphasises the appreciation of everything, whether it be the same or different. Ippudo's vision strongly resonates with this slogan, as they believe in an infinite number of possibilities and strive to keep pushing the boundaries. It was from this concept that their new ramen was born! Reform and tradition, skill and passion; Ippudo combined all these base factors to create their new ramen Cho ♡ Ippudo Ramen, which perfectly rounds off the end of the Heisei period.

Cho ♡ Ippudo Ramen (name subject to change)  ¥800 (price with tax included), limited sales!

Noodles dressed in tonkotsu sauce, curry spices and garlic oil contrasted with fruits such as pineapple and strawberries, and finished with a touch of vibrantly-coloured vegetables such as tomatoes and broccoli. As well as a range of ingredients, this bowl also includes a range of fun textures such as fruity granola and cheese for you to mix and enjoy. The ingredients harmonise with each other for a beautiful flavour. We recommend you add black pepper for a refreshing aroma or spice for a tingly kick!

On each day of the event, only 300 visitors will be given a pucchin pudding for free! This is a topping for your ramen which will send you on a brand new flavourful adventure! If you mix it with your ramen, it will become milder. The bittersweet flavour of the caramel sauce leaves a touch of nostalgia, and the pudding looks cute too! Come down to the Ippudo booth on an event day to witness the debut of a VTuber! (Virtual YouTuber). There will also be a wide range of fun events taking place. More detailed event information will be released around 22nd April.

Try out a whole new type of specially made ramen and explore the huge range of events at Niconico Chokaigi 2019!

Information

Niconico Chokaigi 2019

Location: Makuhari Messe International Exhibition Hall 1 ー 11 and Event Hall

2 Chome 1, Nakase, Mihama Ward, Chiba

Open: Sat 27/04/2019 (10:00 ー 18:00, last entry: 17:30)

Sun 28/04/2019 (10:00 ー 17:00, last entry: 16:30)

Entrance fees

1-day tickets: Advanced ¥1,800, on the door: ¥2,300

2-day tickets: Advanced: ¥3,100

※ Free entry for children under school age.

※ You cannot purchase 2-day tickets on the door.

Niconico Chokaigi website: https://chokaigi.jp/2019/en/

Ippudo official website: http://www.ippudo.com/zuzutto/

Gudetama & Chicken Ramen Hiyoko-chan Collaborate in Online Video

Hiyoko-chan clashed on his official Twitter page with Gudetama on March 24.

The comment section was flooded with comments from people asking them to make up. A video was then posted which showed them having made up. Gudetama kindly made an egg shaped pocket for Hiyoko-chan to join him in basking instant ramen.

The video is also an ad for the new Gudetama Chicken Ramen which comes with the following decorative faces to put on your egg with your noodles.

Make your instant ramen even more fun and get your hands on the Gudetama Chicken Ramen!

IPPUDO Releases Cherry Blossom Coloured Tonkotsu Ramen at 1/2PPUDO

IPPUDO released its limited-time "Spring Colours Tonkotsu Ramen" at 1/2PPUDO branches on March 1. Only 30 bowls will be served per day.

To achieve the cherry blossom colour of the broth, IPPUDO cooks it with beetroot which has a vivid and distinct red colour. The bowl contains an assortment of vegetables including bright purple cabbage that has been pickled, rape blossoms, butter sauteed onion, and fried potato. It also has sakura shrimp―a perfect choice for the coming spring―as well as a shrimp flavoured rice cracker, basil, and a juicy roasted chicken thigh.

To bring this healthy and hearty springtime bowl together, the ramen is served with medium-thick chewy noodles.

BAOBAO opens up at Ichijōji, Kyoto, specialising in the widely popular spicy Chinese ramen "Malatang"

BAOBAO is Kyoto's first ramen shop that specialises in "Malatang", which is a kind of Chinese street food. On 5th February 2019, a new shop opened up in the famous ramen hotspot Ichijōji!

The Malatang soup broth is made using a variety of Chinese ingredients. Sichuan pepper provides a tongue-numbing spiciness (麻), whilst chilli pepper produces its hot spiciness (辣). The soup goes perfectly with glass noodles. Malatang is a massive hit in Japan. Many major food companies and restaurants are churning out masses of Malatang-flavoured snacks and food menus. What's the secret to Malatang's popularity? You can enjoy this meal and still obtain lots of nutritious vegetables, the glass noodles are healthy, and the spices are also good for your body!

The soups made at BAOBAO are packed with over 20 varieties of traditional Chinese medicinal herbs, blended using natural methods and boiled to make a soup. Just how you can in China, customers can tailor Malatang to their liking as the restaurant has 30 different toppings that you can choose from. There are also 5 levels of spiciness to choose from, so those who are bad with spice can also relax and enjoy a hearty meal here.

The flavours of this Malatang ramen are the result of thorough and rigorous preparation. The chefs studied Chinese cuisine at a first-class hotel and created this menu with the goal that all customers feel their bodies satisfied and full of joy after finishing their meal.

Besides Malatang, there is also minced pork rice, soft and tender steamed chicken prepared at a low heat, yumcha tea and other various sides. This place caters for both those who want to go all out for dinner and those who are on diets.

This simple ramen restaurant is perfect for anyone ー whether you come alone or in a group, please check it out!

Information

Malatang-men BAOBAO

Address: 21-5 Daishinkaichō, Ichijōji, Sakyō-ku, Kyoto

Opening hours:Tuesday ー Friday 17:30 ー 22:30

Weekends & national holidays: 11:30 ー 22:30

Closed :Mondays

TEL :075-286-4658

A new ramen food zone called Ramen Gekisenku Tokyo Marunouchi is set to open in KITTE GRANCHE, a shop and restaurant area located on floor B1F of KITTE Marunouchi, on March 5, 2019.

The new gourmet area will be filled by popular ramen restaurants and long-standing ramen eateries that have been picked up by the media multiple times. The Marunouchi area is connected directly to Tokyo Station making it easily accessible for ramen lovers. There will be no preparation time from opening to closing meaning customers can enjoy the restaurant at both lunch and dinnertime.

Chuka Soba Fukumi (中華そば 福味)

Fukumi is a famous restaurant expanded to New York in 2007 and even made it into the New York Times. The ramen broth is made with whole Shigentori chickens―a brand of chicken. And by using RO water, a type of water that removes impurities, the full delicious flavour of the chicken is brought to the palette. The bowl is made with a refreshing and full-bodied broth and a rich hot water soup. The noodles are homemade using Waka, a wheat flour made in Hokkaido that ensures good texture that slides down the throat well.

Matsudo Tomita Menban (松戸富田麺絆)

Tsukemen noodles are the standard eaten at this restaurant managed by restaurant owner Tomita. They are known for their pork bone and seafood broth and incredible homemade noodles. The owner himself appeared in the documentary Ramen Heads which received coverage worldwide. He has served ramen at an overseas film festival and has even been called "the absolute king of the ramen world."

Tokyo Style Miso Ramen Do Miso (東京スタイルみそらーめん ど・みそ)

Do Miso specialises in miso ramen and since opening in Tokyo has gone on to serve ramen made with a sweet and full-bodied broth containing rich red miso. The miso used is an original blend of five miso varieties such as Edoama Miso and Shinshu Miso. The soup is a mix of two soups: one made with meat such as pork and chicken and a Japanese-style made with kombu, shiitake mushrooms, mackerel and skipjack tuna. The noodles were made to complement the miso – they are flat curly noodles made with tapioca.

Shisen Tantanmen Aun (四川担担麺 阿吽)

With its main branch based in Yushima, Aun is often called Tokyo's number one amongst fans of tan tan noodles. This restaurant is credited with creating a boom with its broth-less tan tan noodle dishes. It is made with homemade raayu red chili oil and Sichuan pepper. There are seven spice levels to choose from that range from 0 to 6. The restaurant's recommended level is 3. The 6th level  is open only to those who have cleared the 5th, making this restaurant popular not only amongst ramen lovers but spice-seekers too.

Hakata Yatai Ramen Ikkousha (博多屋台ラーメン 一幸舎)

Ikkousha has expanded to 9 countries overseas in Asia. By cooking their rice with large quantities of pork bones, the soup becomes rich and creamy which when spooned into the mouth instantly bursts with delicious flavour. This dish respects the tradition of tonkotsu ramen while evolving it. It is a street food style ramen that has been loved by the people of Hakata for years.

If ever you're in Tokyo be sure to pop on over to KITTE Marunouchi to try the ramen of many famous restaurants.

Information

Ramen Gekisenku Tokyo Marunouchi

Grand Opening: March 5, 2019 at 11:00 (JST)

Address: KITTE GRANCHE, KITTE Marunouchi Floor B1F (JP Tower, 2-7-2 Marunouchi, Chiyoda Ward, Tokyo)

Opening Hours: Weekdays 11:00-22:00 / Weekends 11:00-21:00

Restaurants: 5

KITTE GRANCHE

Address: JP Tower, 2-7-2 Marunouchi, Chiyoda Ward, Tokyo

Restaurants: 11:00-23:00 (until 22:00 on Sundays and holidays)

Grocery Zone: 10:00-21:00 (until 20:00 on Sundays and holidays)

Seijo Ishii: 8:00-22:00 (until 22:00 on Weekends and holidays)

*Business hours may differ at certain shops.

Gion's Popular Ramen Restaurant Muraji Ramen Opening New Branch in Shijo Karasuma

Muraji Ramen, a popular ramen restaurantin the Gion area of Kyoto known for its queues, has announced that it will open a new branch called Muraji Muromachi in the Shijo Karasuma area.

The new restaurant is housed in a renovated building at the interaction of Muromachi Takoyakushi which is right next to Shijo Karasuma Station. The building itself has a strong Taisho roman quality to it and was even selected as one of 2013's most desired-to-keep buildings of the Meirin School district for its old and traditional Japanese atmosphere. They pride themselves on their toripaitan chicken ramen.

The restaurant will also open its third branch in Pontocho, a popular area in Kyoto amongst foreign tourists, on December 15, 2018.

Muraji Ramen opened its main branch in Gion in November 2015. It is located in Gionkiridoshi which is located not too far from Shirakawa Street and lined with old Kyoto style town houses. It won't be found on the main path but in the side streets. On a busy day the restaurant boasts over 350 customers. Their toripaitan chicken ramen is good for the heart and body and particularly popular with female customers. They also have a lemon chicken ramen dish which has even been picked up by the media and has seen its fair share of shares on Instagram.

Muraji Muromachi offers a standing-and-eating style experience on the first floor and table seating on the second floor. They will sell limited quantities of their chicken karaage bento takeout which is hugely popular at the main Gion branch.

Enjoy a luxurious atmosphere and taste at Muraji Ramen's new branch.

Information

Muraji Muromachi

Address: 536 Yamabushiyamacho, Nakagyo Ward, Kyoto, Kyoto Prefecture

Opening Hours: Weekdays 11:30-15:00, 17:00-22:00 / Weekends & Holidays 11:30-22:00

*Last orders 30 minutes before closing time.

No Fixed Holidays.

Website: https://ramen-muraji.jp

IPPUDO Opens New Branch in Western Australia's Capital City Perth

Japanese restaurant IPPUDO held the grand opening of its new branch in Westfield Carousel in Perth, Western Australia on November 8, 2018. This marks the chain's sixth branch in Australia and second in the city of Perth.

Westfield Carousel is a shopping centre located along the Albany Highway in the South-East region of Perth. The complex is home to a range of shops including the famous upmarket department store David Jones, over 60 boutiques, a rooftop dining area and entertainment facilities.

The new IPPUDO is decked out with the chain's symbolic red and white colours. The warm-lighted lamps give a comforting atmosphere to the wooden decor and sophisticated space.

It also has a terrace seating area that can be enjoyed for the bar or a relaxing dining experience.

The menu includes a familiar IPPUDO line-up such as the Shiromaru Classic made with a creamy pork broth and served with thin noodles, pork belly and other treats, and the Akamaru Modern made with an original pork broth and enhanced with miso paste and garlic oil. Sides include gyoza and there are desserts, Japanese sake and wine to enjoy.

Information

IPPUDO Perth Carousel

Opened: November 8, 2018
Address: Shop R204 Westfield Carousel, 1382 Albany Highway, Cannington 6107
Opening Hours: [Sunday-Wednesday] 11:00-21:00 / [Thursday-Saturday] 11:00-22:00
IPPUDO Australia Homepage:  http://ippudo.com.au/

Ippudo Opens New Store in Taiwan Following Stores in Thailand and Philippines

Popular Japanese ramen chain Ippudo held the grand opening of its 9th branch in Taiwan Xiutai Wenxin.

Having only just opened stores in the Philippines and Thailand, Ippudo have opened yet another branch in Taiwan Xiutai Wenxin. It is located in Taichung in mid-west Taiwan in a place that is about a 15-minute car drive from neighbouring business areas and has few competitors. This region has historical and traditional heritage and expects developments in the near future. They expect their customers to be the families living there, the students of Chung Shan Medical University, and those who come by Shinkansen from Wuri District or Changhua District. The first day the new Ippudo branch opened it was a huge success with a huge line of people waiting to get inside.

They have regular ramen dishes like shiromaru motoaji, akamaru shinaji and karakamen, as well as many kinds of ramen with a tonkotsu (pork bone) based broth like daimyo iekei tonkotsu, hakata tantanmen and so on. You can also enjoy sides like Hakata original gyoza.

You can enjoy your meal in a very comfortable sofa, or you can see the whole floor from communal tables and the counter while experiencing the live kitchen.

Let's discover the beloved ramen power at Ippudo!

■Information

IPPUDO Taiwan Xiutai Wenxin

Address:6F., No.289, Wunsin S. Rd., Nantun Dist., Taichung City

Opening: August 27, 2018

Business hours: Monday to Friday 11:00~22:00(LO21:30)Saturday/Sunday 10:30~22:00(LO21:30)