Enjoy Food & Beer From Around the World at Traveler's Dining Pushup in Akihabara
Traveler's Dining Pushup in Akihabara have opened a relaxing space called OASIS. To celebrate the opening, an event will be held from August 16 where customers can enjoy food and beer from around the world.
Traveler's Dining Pushup was opened by owner Akashi after he travelled to 50 countries around the world as he wanted to create a place where 'delicious food has no boundaries, and where there is delicious food, there are people smiling.'
The menu is filled with over 50 items Akashi found delicious when eating and travelling the world, all of which are served Pushup style. The restaurant is also filled with magazines from different countries after Akashi having travelled there as well as travel notes written by guests.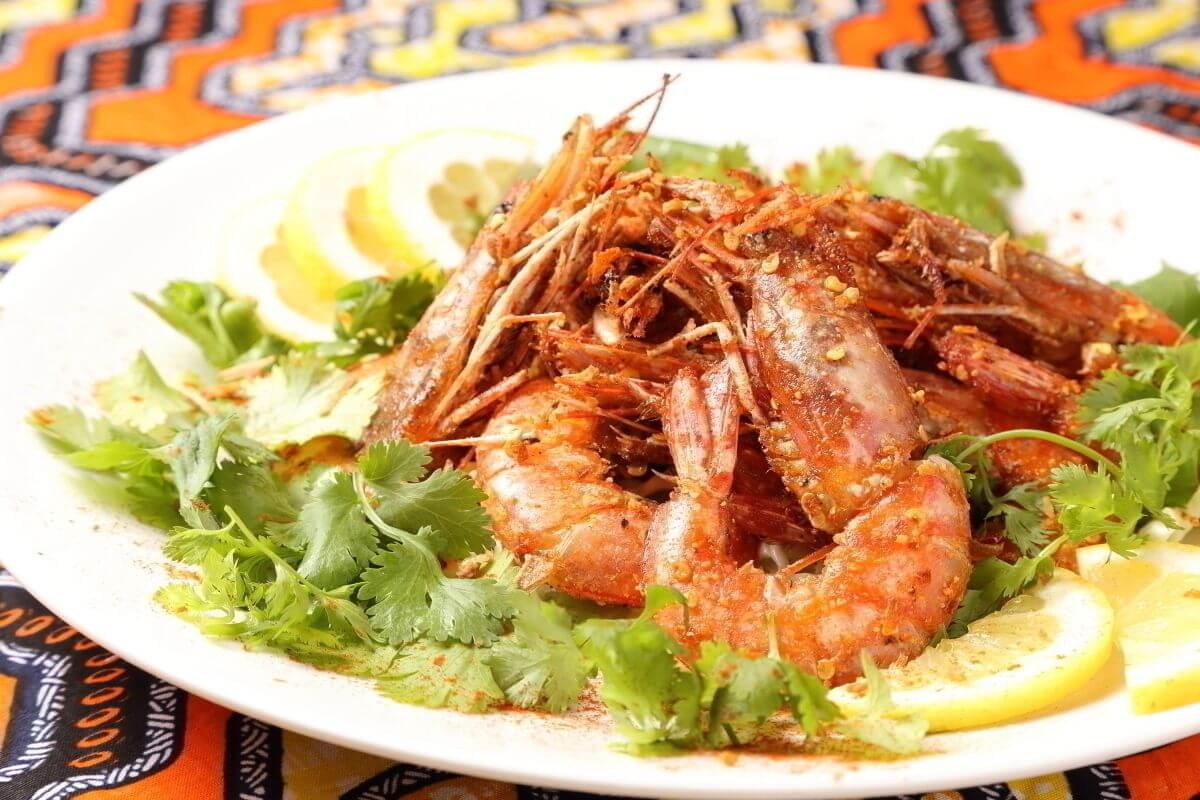 The world food and beer event hopes to get people excited about travelling. There will be several food and drink plans to enjoy which can be seen in the information section below.
The beer selection includes drinks from Europe, Africa, Asia, Oceania, the Middle East, North America and South America. Pick from 40 different beverages including refreshing lager beer, fruity wheat beer, full-bodied dark beer, and more.
■Information
Travel Festival OASIS
Course: Small World Plan (プチ世界一周プラン)
Includes: 90-minute all-you-can-drink of 40 international beers and 5 popular food items
Price: ¥3,900 (Tax Included)
Course: World Plan (世界一周満喫プラン)
Includes: 150-minute all-you-can-drink of 40 international beers and 9 popular food items
Price: ¥5,000 (Tax Included)
*In addition to beer, there are over 100 other drinks included in the all-you-can-drink offer including cocktails, shochu, wine and more.
*If you're attending with more than 2 people please make a reservation via the restaurant's homepage.
Traveler's Dining Pushup – Akihabara
Address: 1F & 2F Yorimoto Bldg., 1-5 Akihabara, Taito-ku, Tokyo
Opening Hours
[Lunch Time]
Monday – Friday: 11:45am-2:00pm (Last Orders 1:30pm)
[Dinner Time]
Monday – Friday: 6:00pm-11:30pm (Last Orders 10:30pm)
Saturday: 6:00pm-11:00pm (Last Orders 10:00pm)
*Occasionally closed on Mondays. Please check beforehand.
Closed: Sundays
TEL: 03-5294-5525
Website:  http://pushup365.com
RELATED ENTRIES
Akihabara's New Samurai Rock Restaurant Offers Exciting Shows and First-Class Entertainment

SAMURAI ROCK ORCHESTRA opened its all-new Samurai Rock Restaurant at Pasela Resorts Akiba Multi Entertainment in July and went into full throttle on August 5. This 'show restaurant' offers a dining experience like no other, serving not only food but thrilling entertainment from world class artists from a wide range of backgrounds including samurai, ninja, acrobats, and many more, all of whom are rallied and ready to put on a show you will never forget.

Children and adults from around the world can look forward to experiencing what Samurai Rock Restaurant has to offer as their performances transcend language barriers, needing only to be seen to be appreciated. The restaurant has also cooked up one delicious menu with many options to pick from, including some meals inspired by something specific such as samurai.

Expect to see acrobatics from the vaulting box to baton performance, rhythmic gymnastics, ropes and more, all sure to make you go "wow!"

You can even meet and speak to the performers, and maybe ask them how on earth they were able to do what they did!

Experience a new form of nightlife in Akihabara at the Samurai Rock Restaurant.

Information

Samurai Rock Restaurant

Open: Every Wednesday (Dates in August: 7th, 14th, 21st & 28th)

Time: Open 18:30 / Start 20:00 (Performance time is 50 minutes)

Location: Pasela Resorts Akiba Multi Entertainment Floor 7F (1-1-10 Sotokanda, Chiyoda Ward, Tokyo)

Capacity: 200 people

Price: ¥6,500 (Tax Included) *2 order ticket of food and drink (5 order for ¥8,000)

Official Website & Reservations: http://www.samurai-rock-restaurant.com/

Join Sword Art Online's Characters in Akihabara to Help Dominate the Goblins

To celebrate the 10th anniversary of the Sword Art Online light novel series, an event titled "SAO Ex-Chronicle" will take place at Akihavara UDX this August. The event will feature the interactive game Sword Skill Challenge which uses the latest motion capture technology by Sony. You can sign-up to attend via the event's homepage right now until July 28.

a

Sword Skill Challenge will be located at the event's entrance and will open on August 12 for one week only. Using cutting-edge motion capture technology, players will take up the role of familiar faces such as Kirito and Eugeo, and use their entire body to take down and subjugate goblins in real time with their sword skills. The CG models from Bandai Entertainment's SWORD ART ONLINE Alicization Lycoris will be used.

This is only one of the many exciting experiences to be had at the SAO Ex-Chronicle event. For more details, check the official website, and if you're planning a trip to Akihabara this August, don't forget to sign up in advance for the Sword Skill Challenge.

©2017 Reki Kawahara / KADOKAWA / ASCII Media Works / SAO-A Project
©BANDAI NAMCO Entertainment Inc.

Information

Sword Skill Challenge

Running: August 12, 2019 – August 18, 2019

Location: Sword Art Online Ex-Chronicle Entrance

Sign-Up Period: July 24, 2019 at 10:00 (JST) – July 28, 2019 at 23:59 (JST)

Chosen Applicant Announcement: July 30, 2019 from 13:00 (JST)

Sign-Up Form: https://sao-ex-chronicle.com/form/

*Chosen applicants can participate in this game without buying a ticket to the main event

Signing Up

*Please note that people will be randomly selected to participate in the Sword Skill Challenge from those that sign up

①Read through the information on the sign-up page and apply.

②Winners will be sent an e-mail with information on what day and time to arrive at the event. Please ensure you are on time if you are chosen.

③The Sword Skill Challenge is located at the event's entrance. Please show your confirmation e-mail to the staff.

Sword Art Online Ex-Chronicle

Location: AkihabaraUDX 2F AKIBA_SQUARE (4-14-1 Sotokanda, Chiyoda Ward, Tokyo)

Running: August 4, 2019 – August 18, 2019

Event Website: https://sao-ex-chronicle.com/

Tickets now on sale until August 3, 2019 at 23:59 (JST).

General Ticket: ¥1,500 (Tax Included)

Merchandise Ticket: ¥3,000 (Tax Included) *Comes with special booklet and pass case

Tickets can be purchased at the following ticket vendors:

SAO Ex-Chronicle: https://sao-ex-chronicle.com/?p-ticket

Ticket Tickebo: https://ticket.tickebo.jp/sao2019-jb04

Ticket Pia: http://w.pia.jp/t/swordart-online/

7 Ticket: http://7ticket.jp/sp/sao

Mogu Mogu Nippon | Convenience Store: 3 Seven Eleven Matcha Desserts

If you are wondering what Japan is particularly good at, matcha desserts is definitely one of them. However, you don't have to go to a shop that specialises in matcha sweets to get your fill. Matcha desserts can be easily obtained from the convenience store and once you start, it is hard to stop. 

Today, Instagrammer Yukko is going to introduce you to three delicious matcha desserts that you can get from Seven Eleven.

Dorayaki Pancakes Filled With Matcha Cream ¥278 (before tax)

Seven Eleven is always selling some kind of delicious matcha cream-filled dorayaki. This time, the name has been changed slightly. This dorayaki is just ¥3 more expensive than last time, however it looks just as good as it always has. You just will not be able to resist buying it. 

As you take your first bite of this high-quality snack, the scent of the matcha will reach you first, followed by the flavour of the matcha which spreads instantly through your mouth. The matcha is rich yet so light that it will instantly melt on your tongue. The pancakes sandwiching the large creamy matcha filling are both fluffy and thick. Cut it in half and you will not be able to resist. 

This is a wonderful snack to sink your teeth into while you walk. If you want to keep your hands clean, you could even use a spoon to scoop out the filling. Enjoy it in your own unique way as it is tasty no matter how you choose to enjoy it!

Matcha and Matcha Parfait ¥278

As the name implies, this matcha parfait is the perfect opportunity to taste a variety of matcha flavours in one single tub. From the bottom, the cup is filled with matcha jelly, followed by matcha mousse, milk mousse and matcha whipped cream. Within the layers of matcha whipped cream you will discover a goldmine of matcha jelly and a dorayaki pancake core. 

The matcha flavour of the jelly is quite weak, however its wobbly and springy texture contributes to the deliciousness of the parfait. The moderately sweet whipped cream combined with the matcha flavour is perfectly balanced. The milk mousse has a rich, milky flavour. It may be sweet, however the matcha mousse underneath it is slightly bitter, so enjoy them together for a delicious overall flavour. 

The fluffy matcha mousse and rich matcha is unbelievably delicious. The dorayaki centre is soft, fluffy and thick which accents the flavour. Overall, the parfait is not overpoweringly sweet and the matcha flavour is gentle on your tongue.  

Uji Matcha Cream Mochi: ¥110 (before tax )

Uji Matcha Cream Mochi is a soft, thin and chewy dough that is rolled out thin and then wrapped around a large spoon of uji matcha cream. This is always a popular pick. Last time, they served the uji matcha chocolate mochi. I wonder how the Uji Matcha Cream Mochi will taste!

This time, the mochi has a slightly more springy texture. The outside is chewy, yet the inside is gooey. This mochi cake is bursting with matcha so you can really enjoy the matcha flavour. The bitter matcha flavour is perfectly balanced with a touch of sweetness. This dessert even come with a fork so that you don't have to get your hands dirty. 

I know, it is hard to choose which matcha dessert to try. Convenience stores are always refreshing the varieties of goods they sell, so if you are particularly attracted to any of the desserts mentioned above, it is probably best to try them before they are replaced.

Mogu Mogu Yukko introduces lots of desserts and sweets that are easily found in convenience stores and supermarkets on her Instagram so please check out her other posts:

Photos and Text: Mogu Mogu Yukko

Cells at Work! Anime Themed Cafe to Open in Akihabara

Entertainment facility Ani ON STATION in Akihabara is opening a cafe themed on the popular anime series Cells at Work!. It will run from June 7 to July 7 this year.

Platelet's Blood Clot Waffle: ¥980 (Tax Included)

B Cell's Juwawawawa Drink: ¥700 (Tax Included)

The Cells at Work!several times themed cafe has appeared but this will be the first time that it collaborates with Ani ON STATION.

Omataseshimashita! Nutritional Bento: ¥1,000 (Tax Included)

White Blood Cell's After-Work Cheesecake: ¥1,050 (Tax Included)

The inside of the body is constantly on the go, so this cafe is based on the place that the Cells in the anime series go for to a brief respite. The menu includes a line-up of original food and drinks inspired by the characters.

Cells at Work! Key Rings (14 Designs): ¥1,000 Each (Tax Included)

Exclusive merchandise will also be sold such as key rings featuring the names of each Cell on them, amongst other items.

There will also be an event customers can participate in centred around Helper T Cell who helps strategize against foreign invaders to the body.

Those visiting the cafe for the first time will receive a stamp card. Each time you visit the cafe you will receive one stamp which will gain you free entry the next time you go. Collect three and get a special tea and dessert set.

Help the Cells with their work by heading to Akihabara this summer.

©Akane Shimizu / Kodansha・Aniplex・davidproduction

Kuroko's Basketbell Pop-Up Shop to Open in Akihabara

A Kuroko's Basketball themed pop-up shop will be open from March 15 to 31 on the second floor of Atre Akihabara 1, a shopping centre connected directly to the JR side of Akihabara Station.

The shop's theme is "Canvas With Their Paint" and will feature original merchandise and mini games based on the nine main characters of the series all of who are dressed as painters.

Kuroko's Basketbell pictures and wall art will decorate the inside of Atre and a special recording of the character Taiga Kagami, voiced by Yūki Ono, will also play in store.

A4 Folder (9 Designs): ¥500

Pin Badge (9 Designs): ¥500

Acrylic Stand (9 Designs): ¥1,500

T-Shirt (9 Designs): ¥3,500 Sizes: Medium/Large (*Available late March)

Fans can look forward to dunking plenty of exclusive merchandise too.

And for every ¥500 spent inside Atre (excluding the pop-up shop) you can get your hands on one of fourteen possible mini notebooks selected randomly.

Information

Kuroko's Basketball Pop-Up Store  ~canvas with their paint~ Atre Akihabara
Location: Atre Akihabara 1 Floor 2F, 1-17-6 Sotokanda, Chiyoda Ward, Tokyo
Running: March 15, 2019 – March 31, 2019
Opening Hours: 10:00-21:00

Access: Directly connected to JR Akihabara Station. Also accessible from the Electric Town Exit.

Pop-Up Store Website: https://bandainamco-am.co.jp/chara_shop/kurobas/

Kuroko's Basketball Website: http://www.kurobas.com/

©Tadatoshi Fujimaki / Shueisha・Kuroko's Basketball Production Committee

Sword Art Online: Alicization Themed Cafe Opening in Akihabara

Sword Art Online: Alicization is getting its own themed cafe which will open on March 23 on the fifth floor of SEGA Akihabara 4th.

Food Menu #1: ¥1,200 Each (March 23, 2019 – April 5, 2019)

The cafe will introduce three different food menus, with the first arriving on March 23, the second on April 6 and the last on April 20.

The first menu will include the above-pictured Alicization Aincrad Stew Rice and Alicization Alice Synthesis Thirty Golden Carbonara. A selection of drinks and desserts will also be served. Fans can also get their hands on an original coaster when ordering from the menus.

Drink Menu: ¥600 Each (Tax Included) *Will be served across all menus

Dessert Menu: ¥600 Each (Tax Included) *Will be served across all menus
Kirito's Milk Coffee Parfait / Eugeo's Fruit Parfait / Alice's Mango Milk Tea Parfait

A selection of merchandise, including limited edition SEGA collaborative items, will also be sold at the cafe. For every ¥2,000 spent at the item shop with tax included, you will receive a limited edition bromide photo.

The cafe is a must-visit for SAO fans coming to Akihabara this spring.

Information

SEGA x Sword Art Online: Alicization Collaborative Cafe
Running: March 23, 2019 – May 6, 2019
Location: SEGA Akihabara 4th (Floor 5F)

Menu #1: March 23, 2019 – April 5, 2019
Menu #2: April 6, 2019 – April 19, 2019
Menu #3: April 20, 2019 – May 6, 2019

Cafe Website: http://sega-collabocafe.com/akihabara4th/sao-alicization.html

©2017 Reki Kawahara / KADOKAWA / ASCII Media Works / SAO-A Project ©SEGA

Magical Girl Spec-Ops Asuka Character Themed Shooting Bar & Cafe

The ongoing TV anime series Magical Girl Spec-Ops Asuka is teaming up with AKIBA BASE, a shooting bar and cafe in Akihabara, to serve up a concoction of character themed drinks. The collaboration will run from March 1 to 10.

Menu

Rapture☆Asuka: ¥1,000 (Before Tax)

War Nurse☆Kurumi: ¥1,000 (Before Tax)

Just Cause☆Mia: ¥1,000 (Before Tax)

Phoenix☆Tamara: ¥1,000 (Before Tax)

Shantoulon☆Pei: ¥1,000 (Before Tax)

Ordering any of these drinks will get you a free random novelty.

The shooting base will also be decked out with the above enemies designed specially for this collaboration.

Information

TV Anime Magical Girl Spec-Ops Asuka x AKIBA Base Shooting Cafe & Bar

Location: AKIBA Base Shooting Cafe & Bar (Akihabara SIL Bldg. Floor 3F, Soto-Kanda, Chiyoda Ward, Tokyo)

Running: March 1, 2019 – March 10, 2019

Magical Girl Spec-Ops Asuka Official Website: http://magical-five.jp/

Dine On Resident Evil 2 Themed Food & Drinks at Bar Rhythm in Akihabara

To celebrate the release of the 2019 remake of Resident Evil 2, Bar Rhythm in Akihabara is serving a special menu inspired by the video game from January 17 to February 28.

Licker Brain Cake: ¥930 (Tax Included)

The menu includes a fun line-up of eye-catching food and drinks themed on the Resident Evil 2, the characters in the game and other motifs.

Two different menus will in fact be served: the first from January 17 to 31 and the second from February 1 to 28. Details surrounding the second menu will be announced in the near future.

At the bar you can receive one point for every ¥1,000 spent. When you collect 3 points you can receive one of six possible original calendars. You can pick which you like but keep in mind that stock is limited.

This collaboration is a must-try for fans of the highly anticipated remake!

Information

Resident Evil 2 x Bar Rhythm Collaboration Bar

Running: January 17, 2019 – February 28, 2019

Location: Bar Rhythm, PASELA RESORTS Akihabara Denkigai, 1-13-2 Soto-Kanda, Chiyoda Ward, Tokyo

Business Hours:

[Sunday-Thursday & National Holidays] 11:00-00:30

[Friday-Saturday & Day Before National Holiday] 11:30-05:00

TEL (Reservations): 0120-759-626

Website: https://www.pasela.co.jp/shoplist/bar-rhythm/akihabara/

©CAPCOM CO., LTD. 1998, 2019 ALL RIGHTS RESERVED.

5 Delicious Places to Eat Hokkaido Style Breakfast Around Sapporo Station

Sapporo has no shortage of delicious food, and when it comes to breakfast, you're in for a treat.

Here are 5 places we recommend eating at in the morning offering a Hokkaido/Sapporo breakfast experience you won't get anywhere else.

Cafe de Nord

Cafe de Nord is located on floor B1F of the Hokkaido Building which is directly connected to exit 6 in the underground walkway of Sapporo Station. It is also known for managing coffee roasting cafe Infinity Coffee. Going to CAFE de NORD means you can enjoy a luxurious time drinking coffee from one of their special cups while listening to some jazz. Their delicious breakfast menu includes toast with jam, cheese toast and more all of which can be enjoyed together with your favourite choice of coffee.

Saera

This coffee and sandwich shop is located on floor B3F below the underground shopping centre of Odori Station on the Toho Line side. The great thing about this place is their long menu and the ability to create your own sandwich to your liking. Popular menu items include the Red King Crab Sandwich, Fruit Sandwich and Fried Shrimp Sandwich. Whatever you order you can rest assured your sandwich will be filled to the brim.

Peche Grand

Peche Grand is a 5-minute walk from Sapporo Station on the first floor of Akarenga Terrace facing the Hokkaido Government Office. It's inspired by cafes in Paris and was opened by Peche Mignon, a French sweet shop in Hakodate. Their breakfast menu at first was served as is, but now you can get all the French toast you like. With that you'll also get eggs, salads, drinks, and if you're they're known to sometimes bring cake too. When the weather's nice you can enjoy eating in the open terrace like a real Parisienne.

Arinko

Arinko is located in Satsueki Eat next to the east ticket gates at Sapporo Station on the JR side. They first opened in 1980 and make hand-made onigiri rice balls. If you're going there for the first time we recommend trying their most popular choice which is cheese katsuo (cheese bonito) together with pork miso soup, a delicious combination of vegetables grown in Hokkaido and pork. It's sure to fill you up. They also allow takeout so you can stuff your cheeks while strolling around the local sites like Hokkaido University and Odori Park. The onigiri are also made right in front of you which is exciting to watch.

Northern Kitchen All Day Dining

This place is a 13-minute walk from Sapporo Station and is designed under the concept of 'top quality Hokkaido breakfast.' They serve a buffet style breakfast with each and every item prepared to the utmost perfection. You'll be spoilt for choice at the huge selection. The inside of this eatery is also spacious and welcomes a refreshing morning meaning you can spend a calm and relaxed early start to your day.

Sapporo is the gourmet city of Hokkaido, so if you're Japan trip is taking you around the north, be sure you get a great breakfast to start your day.

8 Best Breakfast Restaurants & Cafés You Must Eat at in Ginza

Ginza is Tokyo's famous upmarket shopping district, lined with countless shops and restaurants. It's famous not only as a hub for western culture including cuisine and fashion but also for continuing to inherit traditional Japanese elements including Kabuki-za, the chief theater in Tokyo for traditional kabuki plays, and Tsukiji fish market, the largest wholesale fish and seafood market in the world.

Have you ever wanted to arrive at Ginza in the early morning and enjoy a spot of breakfast before shopping? Whether you've considered it or not, we've compiled a list of places where you can enjoy a delicious early meal.

View this post on Instagram

Furutoshi (Solaria Nishitetsu Hotel)

Furutoshi is a popular restaurant located on the second floor of Solaria Nishitetsu Hotel. There, you can look forward to tucking into a delicious breakfast while sat in a spacious and comfortable environment that has modern wooden decor. They also serve super fresh vegetables in the morning. We recommend this one to people who want to spend their morning in luxury with a selection of terrines, carpaccio and more!

View this post on Instagram

Cafe Paulista

It's said that John Lenon and his wife Yoko Ono often frequented this cafe. The cafe has a direct contract with Brazilian farms so serve delicious, authentic Brazilian coffee. Get it with a slice of light and crunchy toast which goes perfectly with butter and blueberry jam.

View this post on Instagram

Eggs'n Things – Ginza Branch

If we're talking breakfast then we have to include Eggs'n Things on the list. They serve all-day breakfast in generous portions. You can of course choose pancakes but combining the Eggs Benedict with crunchy bacon is the best way to start the morning.

View this post on Instagram

Coffee Ban

Ginza can be a pretty expensive place, but you can enjoy an absolute bargain breakfast at Coffee Ban, a cafe with a retro atmosphere. For just ¥550 you can get a breakfast set with round bread, raisin bread, lettuce, a boiled egg, potato salad and an apple!

View this post on Instagram

The Kitchen Salvatore Cuomo GINZA

This restaurant located on the second floor of Daiwa Roynet Hotel Ginza was opened by world renowned celebrity chef and restaurateur Salvatore Cuomo. It offers a buffet style service with a range of tasty looking foods. They have convenient individual rooms and cater for time, place and occasion. Be sure to try their luxurious morning-time buffet.

View this post on Instagram

France-ya

This spacious cafe has English-style decor where they serve a certain affordable breakfast set has has been loved by Japanese people since the Showa Period. Enjoy toast, fried egg, sausage and salad for just ¥550. The cafe has a relaxing atmosphere so you can enjoy your morning tucking into the set or delicious coffee and a sandwich.

View this post on Instagram

Cafe 634

Cafe 634 is a popular cafe with a simple yet stylish interior. They also serve food at the kind of low price you never see in Ginza. Their vegetables are sourced from trusted farms they are contracted to, and they also serve cereal and desserts. Everything is gentle on both your body and your wallet. Their toasted black bread piled with sweet adzuki bean paste and simple adzuki bean toast served with butter are perfect for the morning as they aren't heavy on the stomach.

View this post on Instagram

Renoir Coffee (Ginza INZ)

Renoir Coffee opened with their main target being Japanese women. It has a simple wooden decor and has a relaxing atmosphere. It's also no-smoking. Their hot breakfast sandwiches are made with wholewheat flour and contain ingredients like tuna and melted cheese. The cafe attracts a lot of female customers.

Did you enjoy this list? If you're planning a trip to Ginza then make a day out of it and start your morning with a great affordable breakfast in Tokyo's elegant district.

Kemono Friends Event Taking Place in Ikebukuro With Food, Games & More

Kemono Friends develops numerous projects in collaboration with games, manga, anime and zoos. This year they have set up a concept food park called Omatsuri da yo! Kemono Friends Garden 2.

To celebrate over 6,000 people attending the event they are offering numerous bonus campaigns including food ticket presents, happy hour and more.

The first Kemono Friends Garden was held in 2017 in Ikebukuro, Tokyo. The event has returned to Ikebukuro this year and is currently taking place on the Rakuen Town Ikebukuro rooftop.

Roll up to the event to enjoy all-you-can-drink alcohol and soft drinks a select from a range or original character themed food including Cerulean Takoyaki, Raccoon Blueberry Yoghurt, Serval Omusoba, and more.

You can also get your hands on a range of original merchandise not available anywhere else including wristbands, bowl sets and more.

The whole event is decked out in Kemono Friends decorations and festive stalls and event an ennichi corner where you can play target practice. But it doesn't stop there, as there's capsule toys, and even the crane game where you can win a range of items like pin badges.

The bonus campaigns will enable you to enjoy the park even more. You can get free Cerulean takoyaki, there's a big Kemono Friends quiz, the target practice is made so  you can get prizes easier, and if you attend with a friend who hasn't been before you can get a ¥500 food ticket.

Campaign Contents

・Friend Bonuses (All Day)

People who have attended the event at least once can get two food tickets upon entry by bringing a friend who hasn't yet attended.

*Please take the stamp card that was given to you the first time you went.

・Ennichi Fever Time (All Day)

The win-rate of prizes will be increased in 20-minute spurts. The targets in the target range will be brought forward, and in the Japaman throwing game you can challenge yourself to getting a CD-sized medal.

・Happy Hour (Weekdays Only)

Get a free plate of Cerulean takoyaki (worth ¥500) when you arrive at 5pm and 6pm.

・Quiz (weekdays Only)

A big quiz themed on the Kemono Friends.

・Pakkaan Taikai (Weekdays Only)

Exterminate watermelons made to look like Cerulean, one of the main obstacles for the Kemono Friends characters in the anime.

Fans of the franchise won't want to miss out on this Kemono Friends packed event!

■Information

"Omatsuri da yo! Kemono Friends Garden 2"

Address: Rakuen Town Ikebukuro Rooftop, 1-24-5 Minami-Ikebukuro, Toshima Ward, Tokyo

Running: July 20, 2018 – Autumn 2018 (subject to change)

Opening Hours: Weekdays 5:00pm-10:00pm / Weekends & Holidays 11:00am-10:00pm

Entry Price: All-You-Can-Drink Alcohol Ticket – ¥3,500 (Includes ¥1,000 Food Ticket), All-You-Can-Drink Soft Drinks Ticket – ¥2,500 (Includes ¥1,000 Food Ticket)

*Additional food tickets cost ¥500 per ticket.

*Tickets must be purchased in advance for weekends, holidays and any other specified days.

*Entry tickets sold on weekdays are numbered.

*Full details can be found on the event's official homepage and Twitter.

Event Website: http://matsuri-kf-garden.jp

Kemono Friends Official Website: http://kemono-friends.jp/

'The Game of Life' Board Game Convention to be Held in Japan to Find the Country's Best

A competition is scheduled to be held on September 22 for the board game 'The Game of Life.' The convention will take place as part of a celebration of 50 years since the game first came out in Japan back on September 16, 1968. This is the first time the event will take place which seeks to find the best players in Japan.

People up and down the country are being recruited through lottery systems and judging. One person out of 128 will be crowned Japan's number one player. Anybody can join regardless of their age or sex, meaning anybody can take the title.

The winner will be rewarded a 3-night stay in Las Vegas as well as a set of paper money for the game with their own face on it.

The convention will be the main event of the 1st Game of Life Festa. There'll be an exhibition of all the different variations of the game as well as a replica of the original. You can look forward to enjoying The Game of Life in a number of different ways.

Anybody can attend the convention whether they're battling or not, and anybody is free to play, kids and adults alike.

Whether you want to witness Japan's best or are simply a fan of the game, you can expect an exciting experience of The Game of Life.