Takanori Nishikawa is in charge of the ending theme song for the upcoming anime series Gakuen Basara and has announced that the track will be available for purchased on October 5.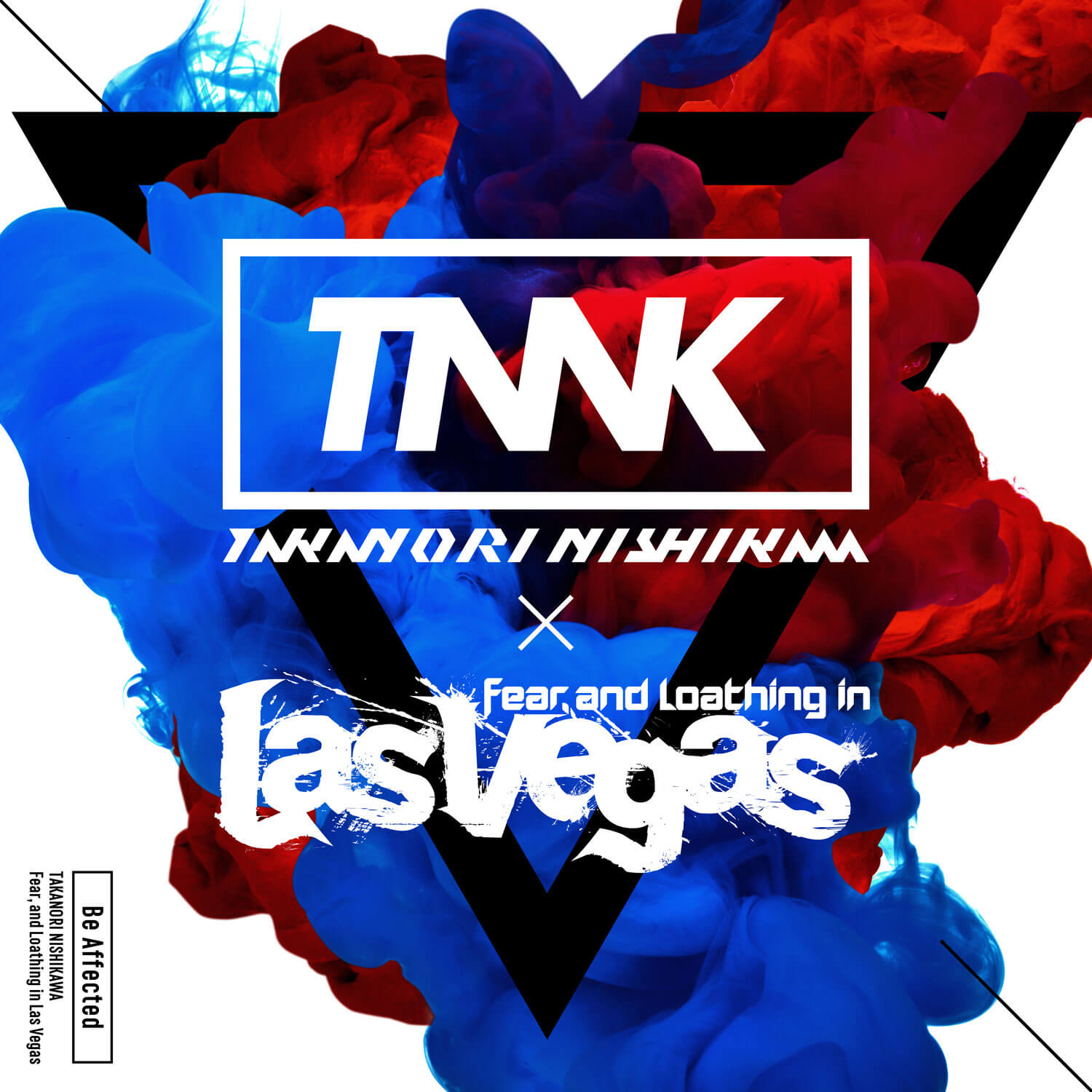 Nishikawa is collaborating with Fear, and Loathing in Las Vegas for the song which is titled Be Affected. It's described as a fast paced rock number with lyrics expressing gratitude for life. This is the first time for the two artists to collaborate.
Pre-orders for the single are now open. Pre-ordering will give you access to an exclusive Gakuen Basara digital wallpaper.
"Be Affected"×"Gakuen Basara" Collaborative Music Video
Inazuma Rock Festival 2018 will take place from September 22 to 24. Takanori Nishikawa will perform at the event on September 22 and Fear, and Loathing in Las Vegas on September 23.
Comment From Takanori Nishikawa
"It's been a while! 'Gakuen Basara' is a long-cherished anime of mine, and I can't hide my happiness at the fact it's starting! It's a spin-off series and will be different from the other anime series and games to date, but personally that's something I genuinely want to enjoy. That's why I thought to take a different approach to songwriting this time and collaborated with Fear, and Loathing in Las Vegas who I've been friends with for a while. I hope everyone looks forward to the song as much as the series."
Comment From Fear, and Loathing in Las Vegas
"We somehow receive an offer from Nishikawa and worked on a collaborative track which is a first for this band! We're truly grateful to have received such a valuable opportunity! Please be sure to listen to the song and hear the chemical reaction between Las Vegas' music and Nishkawa's voice!
The anime series will premiere on TBS on October 4 and then on BS-TBS on October 6. The opening theme song will be performed by virtual idols EIGHT OF TRIANGLE.
■Information
"Be Affected"
On Sale: October 5, 2018
Pre-Orders: Open from September 11, 2018
*Pre-Order Bonus: "Gakuen Basara" digital wallpaper (End Date: October 4, 2018 at 23:59)特典:「学園BASARA」描き下ろしデジタル壁紙(応募締切:2018年10月4日(木)23:59)
Bonus Application Form: http://www.sonymusic.co.jp/event/101259
Inazuma Rock Festival 2018
Location: Karasuma Hanto, Kusatsu, Saga Prefecture
Dates: September 22, 2018 – September 24, 2018
Time: Open 12:00 / Start 14:00 / Finish 20:00 (*Will go ahead even if it rains but subject to cancellation during storms)
TEL: Kyodo Information 0570-200-888 (10:00-18:00)
Official Website: http://inazumarock.com/
Takanori Nishikawa Official Website: http://www.takanorinishikawa.com/
Fear, and Loathing in Las Vegas Official Website: http://www.lasvegas-jp.com/