Japanese boy band V6 will perform the new opening theme song Super Powers for the hit anime series One Piece.
The song was written specially for the series and is described as expressing a world of adventure delved in eagerly with friends. The titles "super powers" refers to the abilities that each character wields, and that if everybody brings their strength together they can create an even bigger power. The lyrics too use keywords like "friends," "courage" and "adventure," and the music has a refreshing sound and fast-paced melody that's sure to motivate listeners. Details surrounding the CD release have yet to be announced.
The One Piece anime adaptation will enter its 20th anniversary next year. V6, too, will celebrate 23 years since their debut. This is an extremely rare and valuable collaboration to see V6 providing a theme song for any series.
V6 Members' Comments
Masayuki Sakamoto
"When I heard that it was decided we would perform the theme song I was overjoyed. The lyrics to 'Super Powers' contain the message that if friends bring their strengths together they can create an even bigger power. I think it's a song that One Piece fans are loving."
Hiroshi Nagano
"It's been 23 years since V6's debut, and it will be 20 years next since since the One Piece anime started. I'm so happy with the timing – being able to do the theme song to an anime we have grown with for the most part. I hope we can get lively together in the run up to the 20th anniversary."
Yoshihiko Inohara
"We are extremely honoured to have been allowed to intrude on the world of One Piece in our song. It has a fast-paced melody so I think it fits very well as an anime opening."
Gô Morita
"The melody is powerful and the lyrics are very straight foward. This is One Piece, something loved by a lot of people, so I hope people will be interested in this song too."
Ken Miyake
"The series was one I loved already. I've been waiting since the anime started. I never thought we'd be responsible for one of the theme songs, so I was over the moon. The theme of the song is 'living life with comrades with all  your might.' It expresses the world of adventure depicted in One Piece. The story in the anime starting in October I think it one people cannot overlook, so I definitely want them to listen to the theme song too!"
Junichi Okada
"I've liked the series since I was a kid; I still buy and read Jump Magazine to this day. The lyrics are littered with words like 'comrade,' 'courage' and 'adventure.' I think it's a song that will feel very much One Piece."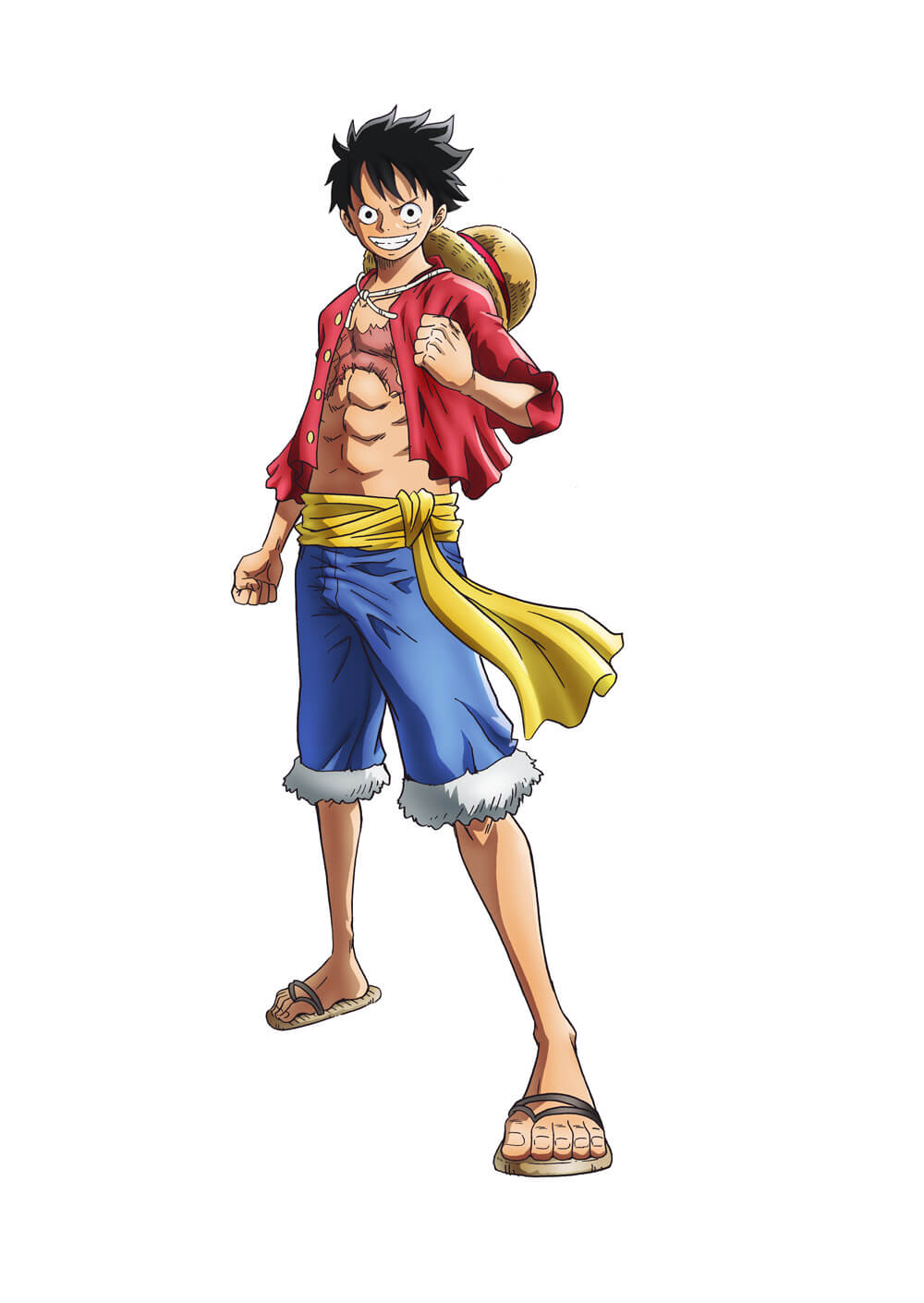 Comment: Yuta Kano ("One Piece" Producer, Fuji TV)
"I was kindly able to watch V6 in concert a little while back, and what I saw was that there was wide range of people enjoying them [in the crowd]. Their songs are also high quality, and they have a great number of famous songs. I felt they they are a rare artist who are able to bring people together. I thought to myself I wanted to request them to do a theme song for One Piece, so I gave the offer. I feel that the completed song is a cool song that has both that Sunday morning excitement and freshness! I would be happy if this becomes one of V6's new anthems in their discography!"
You can catch V6's new song Super Powers on One Piece from October 7.