the GazettE have delivered a Halloween gift for international fans this year. The band have released the live footage of their concerts at Toyosu PIT in Tokyo held on October 30 and 31 in 2017 as part of their tour HALLOWEEN NIGHT 17 THE DARK HORROR SHOW SPOOKY BOX 2 Abyss/LUCY, a 4-concert tour which took the band to Tokyo and Osaka. It has been released for digital download worldwide in 58 countries on October 31, 2018.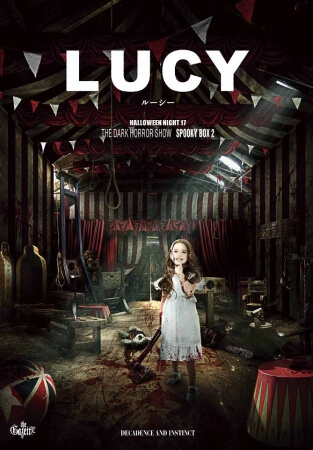 The Halloween themed concerts were split into two parts for both Tokyo and Osaka―dubbed 'Abyss" and 'Lucy'―which featured entirelly different set-lists. All four concerts sold out completely. Overseas fans can now live the experience of the band's historical Halloween shows themselves by downloading the concert.
the GazettE released their ninth studio album NINTH on June 13, 2018 to roaring success. The band will head on a nationwide tour which begins in November 2018.
Information
"HALLOWEEN NIGHT 17 THE DARK HORROR SHOW SPOOKY BOX 2 ABYSS/LUCY LIVE AT 10.30 AND 10.31 TOYOSU PIT TOKYO"
DVD: 2 Discs
Stock No.: SRBL-1775~1776
Price: ¥6,500 (Tax Included)
Blu-ray: 1 Disc
Stock No.: SRXL-147
Price: ¥7,500 (Tax Included)
■HALLOWEEN NIGHT 17 THE DARK HORROR SHOW SPOOKY BOX 2 -ABYSS- LIVE AT 10.30 TOYOSU PIT TOKYO
https://smr.lnk.to/ABYSS
■HALLOWEEN NIGHT 17 THE DARK HORROR SHOW SPOOKY BOX 2 LUCY LIVE AT 10.31 TOYOSU PIT TOKYO
https://smr.lnk.to/LUCY
the GazettE Official Website: http://the-gazette.com/