BAND-MAID to Release Yu-Gi-Oh! VRAINS Ending Theme 'glory' on CD
It has been announced that BAND-MAID will release new new song glory―the ending theme for the ongoing anime series Yu-Gi-Oh! VRAINS―on CD on January 16, 2019. The full music video also recently dropped on YouTube.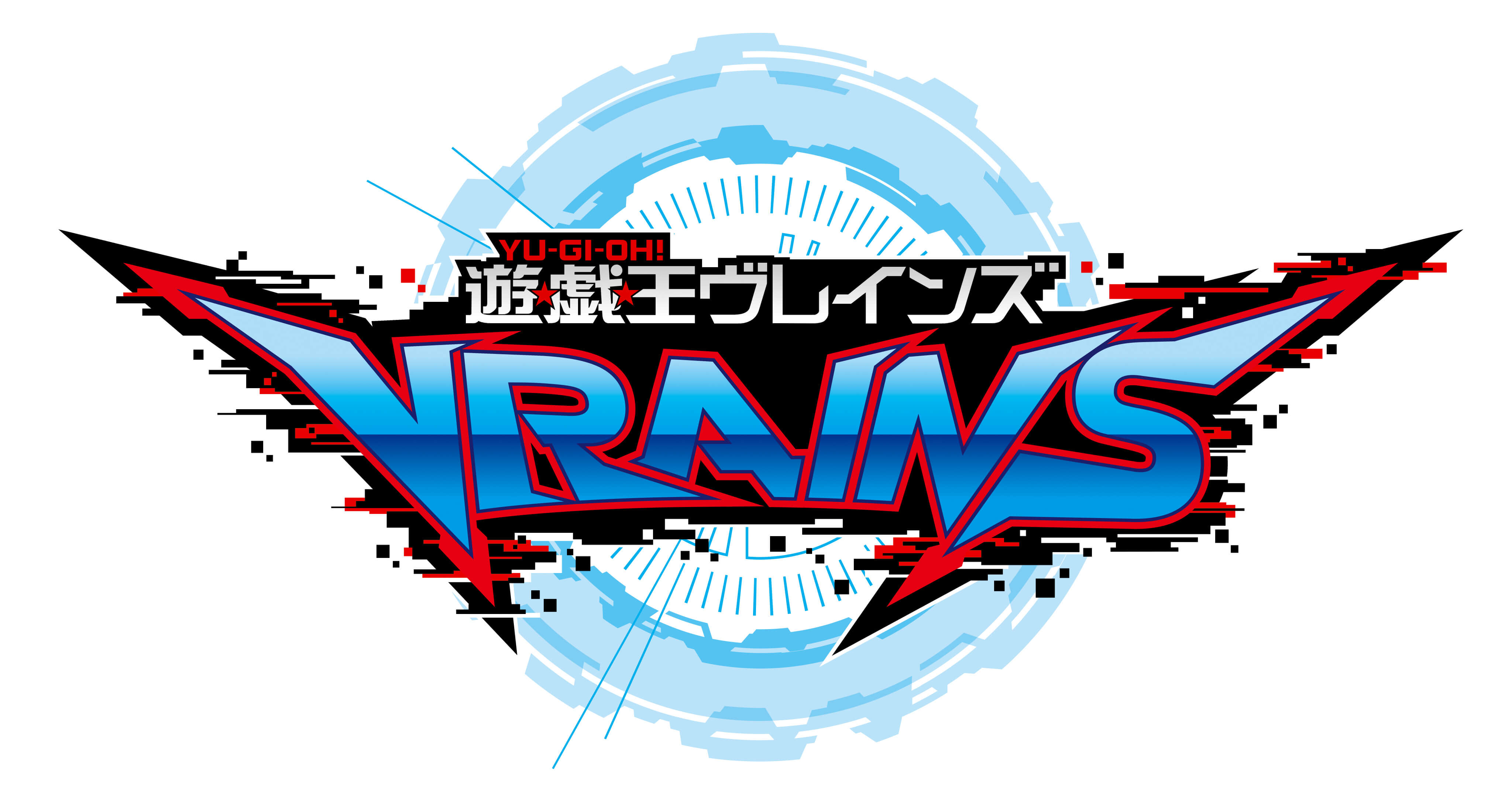 BAND-MAID released the new song digitally worldwide on October 4 in 118 countries along with a short version of the music video. What led to this new announcement was a demand from fans both in Japan and overseas for both a CD release and the full music video.
BAND-MAID are currently on their tour entitled BAND-MAID WORLD DOMINATION TOUR 2018-2019 ~Shinryaku~. Dates on the tour continue to sell out. Tickets for the tour finale shows at Shinkiba Studio Coast on January 11 and 12 are also now on sale.
Information
glory – CD Release
On Sale: January 16, 2019
Price: ¥926 (Pre-Tax)
Tour Page: https://bandmaid.tokyo/contents/181839
BAND-MAID Official Homepage: https://bandmaid.tokyo/
BAND-MAID WORLD DOMINATION TOUR 2018【宣告】~senkoku~
・2018/11/09 Los Angeles, Lodge Room *SOLD OUT
・2018/11/10 San Francisco, The Chapel *SOLD OUT
・2018/11/14 Helsinki, Nosturi
・2018/11/16 Amsterdam, Melkweg
・2018/11/17 London, The Dome
・2018/11/18 Paris, Backstage
・2018/11/21 Berlin, SO36
・2018/11/22 Munich, Feierwerk
BAND-MAID WORLD DOMINATION TOUR 2018-2019【侵略】~Shinryaku~
・2018/09/12 @ Kawasaki CLUB CITTA', Kanagawa *SOLD OUT
・2018/09/15 @ Kanazawa EIGHT HALL, Ishikawa
・2018/09/17 @ studio NEXS, Niigata
・2018/09/22 @ Hiroshima Club Quattro
・2018/09/24 @ Okayama CRAZYMAMA KINGDOM
・2018/09/28 @ Zepp Nagoya, Aichi
・2018/09/30 @ Sendai Rensa, Miyagi
・2018/10/07 @ Takamatsu MONSTER, Kagawa
・2018/10/08 @ Namba Hatch, Osaka
・2018/11/04 @ Sapporo PENNY LANE 24
・2018/11/30 @ Fukuoka DRUM LOGOS
・2018/12/01 @ Kumamoto
・2018/12/08 @ Kyoto FANJ
・2018/12/09 @ Kobe Harbor Studio, Hyogo
・2018/12/14 @ NaganoCLUB JUNK BOX
・2018/12/16 @ Kofu CONVICTION, Yamanashi
・2019/01/11 @ Shinkiba STUDIO COAST, Tokyo
・2019/01/12 @ Shinkiba STUDIO COAST, Tokyo
Yu-Gi-Oh! VRAINS Website: http://ani.tv/yugioh-vrains/
RELATED ENTRIES
Anime Series Platinum End Creditless Opening Released

The anime series Platinum End has finally started, and the creditless version of the opening animation is now available on YouTube. The first series is directed by Hideya Takahashi, while Kazuchika Kise is in charge of the second series. Character designs are being provided by Koji Odate. The opening theme is Sense, performed by rock group BAND-MAID. 

 

Creditless Opening

Each of the four Blu-ray and DVD releases will contain six episodes, and the first volume will be released on January 19, 2022, including a special case and a drawing by Koji Odate. Other gorgeous extras will be included with future releases, such as rough sketches and original drawings by the series' creator, a booklet containing interviews with the staff and cast, and more. Be sure to check Twitter and Instagram for special store-specific goods!

©︎大場つぐみ・小畑健/集英社・プラチナエンド製作委員会

TV Anime Platinum End Unveils Second PV, Third Key Visual

The second PV for the upcoming Platinum End anime, airing in October 2021, has been released. The new PV is full of new scenes and also features the voice actors of Hanakago Saki (CV: M•A•O), Mukaidou Nanato (CV: Morikawa Toshiyuki), Uruuu Kanade (CV: Ishikawa Kaito), Revel (CV: Hanae Natsuki), and Yamada Mimi (CV: Maeda Kaori). Check it out to see an exciting preview of the Platinum End world and the spirituality of protagonist Kakehashi Mirai.

Second PV





The third key visual has also been unveiled alongside the PV. It features Kakehashi Mirai, Uryuu Kanade, Mukaidou Nanato, Hanakago Saki, and Sokotani Hajime, who make up five of the God Candidates, reflecting the beginning of the story. Pay close attention to the quotes from each character as you check out the new visual.

BAND-MAID will be performing the opening song "Sense," while "Kofuku-ron" by Miyashita Yū will close the anime. BAND-MAID, performing the OP, are a Japanese rock band whose heavy sound greatly contrasts their maidlike appearance, garnering support from fans and media all over the world. Miyashita Yū, performing the ED, is a multi-talented singer and illustrator who is known online for writing lyrics, composing and arranging songs, and producing animated music videos. BAND-MAID's Sense has been previewed through the second PV, with the TV size music video due to release on September 6.

In addition, a pre-screening has been scheduled to be held at Shinjuku Wald 9 on October 3. The screening will show the first two episodes, followed by a talk show with Miyu Irino (voice of Kakehashi Mirai), Ogura Yui (voice of Nasse), and Ishikawa Kaito (voice of Iryuu Kanade). Applications to attend the screening are open now, so be sure to check the official homepage for more details.

 

Comment from Kobato Miku (BAND-MAID)

"I read JUMP comics on a daily basis, so it feels like a dream come true that BAND-MAID could be involved in this project-po. Beyond that, I read Platinum End from start to finish, so I feel so honored and happy that we were chosen to perform the opening theme-po. I hope our song will energize the world of Platinum End-po."

Comment from Miyashita Yū

The mystery of the original series, the transition from despair to hope, the core strength and courage of the protagonist's heart and whatnot – I was conscious of each of these feelings as I performed my song. The song tells of the divine and yet powerful, of how even through pain, we can look towards the present, the future, and even the world. It was hard work blending in the superimposed voices throughout the track to suit the song and lyrics, so I would be greatly happy if you could pay attention to them.

©︎大場つぐみ・小畑健/集英社・プラチナエンド製作委員会

Information

Platinum End

Airing on TBS and BS11 etc from October 2021

TBS: Broadcasting from 01:28 on Thursdays from October 7.

BS11: Friday Nights at 11:30~ from October 8.

*Broadcast time & date subject to change

*24 episodes have been scheduled to broadcast, split into two series

Official site: https://anime-platinumend.com/

BAND-MAID's Kobato Miku Releases New Music Video for Solo Project cluppo

Following the sudden release of PEACE&LOVE under her new solo project cluppo on April 1, BAND-MAID member Kobato Miku (Gt.&Vo.) will be dropping her second single, Flapping Wings, on August 10th, 2021.

BAND-MAID is known around the world for their cute maid cuteness and hard rock music. 

In addition, PEACE&LOVE and Flapping Wings will be released as a double A-side single.

Through her new project, Kobato Miku, creator of BAND-MAID, has created the new HIPPIE-POPPO genre of music, a sound that reinterprets the music of the 70's. The genre is full of sweet and peaceful tunes, contrasting the heavy rock music of BAND-MAID.

cluppo「Flapping wings」Music Video

 

In response to requests from all around the world, her first single PEACE&LOVE will finally be available in CD format. The PEACE&LOVE/Flapping Wings CD will be available in limited quantities on cluppo's official site.

As a special bonus, customers will receive one of three limited edition A4 clear files. There will also be a release campaign throughout August, with lottery tickets included within each CD,  so make sure to get in there early! 




In addition, to commemorate the release of Flapping Wings, cluppo will be holding a streaming service playback campaign. 

All you need to do is listen to cluppo's Flapping Wings on one of the designated streaming sites and share your thoughts on the song via Twitter. 10 lucky listeners will receive a handwritten cluppo calligraphy piece!

LINE MUSIC users can enter a special draw to win one of eight cluppo posters by playing the song 810 times through the service and leaving comments of support, with one winner also receiving the 'pigeon warning' signpost that appears in the Flapping Wings music video. Each of these rare pieces would fit in perfectly with any fans' collection.

You won't want to take your eyes off of Kobato Miku as she takes off, through both BAND-MAID and cluppo.

BAND-MAID Perform at SPLENDOUR XR Online Concert

Maid outfit-clad hard rock band BAND-MAID performed at SPLENDOUR XR on July 25. Additionally, part of their online concert streamed in May was also posted to their official YouTube channel.


SPLENDOUR XR is the online version of the popular Australian music festival "Splendour in the Grass," where world-famous artists headline every year. This year's event was held on July 24 and 25. Two acts from Japan performed including BAND-MAID and millenium parade. BAND-MAID performed on the Amphitheatre main stage on the second day, the same stage as acts like The Killers, Charli XCX, and Of Monsters and Men performed.

Over 50 artists performed across the two-day event. 15 million viewers worldwide saw BAND-MAID's 30-minute set which included popular tracks like Thrill as well as songs from their latest album such as After Life.


BAND-MAID also posted their performances of Manners and BLACK HOLE on YouTube, both takens from their 'THE DAY OF THE MAID' online show streamed on May 10.

BAND-MAID Release Blu-ray Of Their Worldwide Live Streamed Concert

BAND-MAID performed their online live stream concert 'ONLINE OKYU-JI' in front of fans worldwide on February 11. Fans can now relive that experience as BAND-MAID released the show on DVD and Blu-ray on May 26.

In promotion of the release, the live performance of NO GOD from the show was uploaded to their official YouTube channel.

BAND-MAID / NO GOD (Official Live Video)


The concert was seen by fans across 67 countries. Their global popularity continues to soar – they even trended at 7th place on Twitter in the US on May 10, a day known amongst fans as 'Maid Day.'


BAND-MAID recently featured on the front cover of MASSIVE magazine's 38th issue. A special interview was featured inside where the band talk about their new album Unseen World which dropped in January as well their future plans.

Information

BAND-MAID ONLINE OKYU-JI (Feb. 11, 2021) DVD & Blu-ray

Released: May 26, 2021

Limited Pressing Edition [2 Blu-rays+CD+Photobook]: ¥9,900 (Tax Included) [PCXP-50828]

Regular Edition Blu-ray: ¥6,600 (Tax Included) [PCXP-5082]

Regular Edition DVD: ¥5,500 (Tax Included) [PCBP-54421]

BAND-MAID Official Website: https://bandmaid.tokyo

BAND-MAID's Live Stream Show Trends in the Top 10 in US

Japanese rock band BAND-MAID held their online live show "THE DAY OF MAID" on May 10 which trended at No. 7 on Twitter in the US. This comes after the band previously trended at No. 4 in the US for another live streamed show.

THE DAY OF MAID was originally scheduled to take place at Toyosu PIT with a live audience, but due to COVID-19, it was performed without one. Comments from fans around the world flooded in the comment section of the stream, causing it to shoot to No. 7 on Twitter in the US. The show is currently archived so can be enjoyed by those who missed it.

BAND-MAID also released an official live video of Thrill from the DVD and Blu-ray release of their previous online concert, "ONLINE OKYU-JU," which was held on February 11. Check it out below.

BAND-MAID / Thrill (Official Live Video)

BAND-MAID are holding a campaign for the ONLINE OKYU-JI. 50 random lucky fans who purchase the DVD or Blu-ray between May 26 and June 30 have a chance to receive a signed poster. The campaign is taking place on Amazon Japan, Tower Records Online, HMV&BOOKS Online, Rakuten Books, and Neowing.

BAND-MAID "THE DAY OF MAID" Online Sale

Running: May 10, 2021 – May 24, 2021

Buy Here: band-maid.artist-store.jp

BAND-MAID ONLINE OKYU-JI (Feb. 11, 2021) Product Details

Release Date: May 26, 2021

Limited Pressing Edition (2 Blu-rays+CD+Photobook) | ¥9,900 (Tax Included)

Regular Edition Blu-ray | ¥6,600 (Tax Included)

Regular Edition DVD | ¥5,500 (Tax Included)

Information

BAND-MAID "THE DAY OF MAID" US Twitter Top 10

Details: https://bandmaid.tokyo/contents/417312

Unseen World
Release Date: January 20, 2021
LinkFire: https://lnk.to/UnseenWorld_CD

・Limited Pressing Edition (2 Discs+Blu-ray+ STUDIO PHOTOBOOK): ¥7,000 (Before Tax) [PCCA-04991]
・First Press Limited Edition (CD+DVD): ¥4,000 (Before Tax) [PCCA-04992]
・Regular Edition (CD-Only): ¥3,000 (Before Tax) [PCCA-04993]

BAND-MAID Announces Fan Listening Party to Promote New Album 'Unseen World'

BAND-MAID has announced a special listening party with fans to promote their new album Unseen World which was released on Wednesday (January 20).

All Masters and Princesses, which is what the band called their fans, from around the world are invited to join the party where they will be able to listen to the album at the same time as everyone else and post their thoughts on the new record together at the time of its release. The party will begin on January 20 at 21:00 (JST) and can be followed with the hashtags #bandmaid and #BMUWLP on Twitter.

BAND-MAID will be posting new content over the next couple of weeks including a special YouTube premiere which will take place on the band's official YouTube page at midnight (JST) on the same day as the new album's release.

Information

BAND-MAID – "Unseen World" Online Listening Party
Date: January 20, 2021

Time: 21:00 (JST)

Where: Twitter

How to Participate: Begin listening to Unseen World on CD, streaming platforms, or digital platforms on January 20 at 21:00. Post your thoughts on Twitter with the hashtags #bandmaid #BMUWLP

BAND-MAID YouTube Premiere
Date: January 20, 2021

Time: Midnight (JST)

Where: BAND-MAID's official YouTube channel
BAND-MAID Official Website: https://bandmaid.tokyo

BAND-MAID Release 'Manners' Music Video From New Album 'Unseen World'

Japanese maid hard rock band BAND-MAID are set to release physical editions of their 4th album Unseen World on January 20, 2021. But if you can't wait one more week, then don't worry, as the album is now available on music streaming and downloading sites, including Spotify, as of January 13.

In line with the release, the five-member maid line-up dropped a new music video for the song Manners.

BAND-MAID has announced that they will release new content every week for four weeks from January 13 starting with the music video. The video comes as the first from the new album.

BAND-MAID / Manners (Official Music Video)


To promote the release of Unseen World, a special panel exhibition will take place at participating Tower Records and HMV stores in Japan from January 20.

BAND-MAID also announced on Wednesday (January 13) the unfortunate cancellation of their concert at the Nippon Budokan which was scheduled for February 11, 2021. It will instead be replaced by a no-audience live stream at a different venue on the same day.

The members released a statement which you can read below.

Important Notice from BAND-MAID Regarding the NIPPON BUDOKAN OKYU-JI

Important Notice from BAND-MAID

To all the masters and princesses who were looking forward to BAND-MAID Nippon Budokan Okyu-ji
on February 11th, 2021. We regret to announce that we have decided to cancel the show.

We are truly sorry that we will not be able to meet you all at the Nippon Budokan.
However, we have decided that the best thing we can do now is to cancel the show.

It is truly heartbreaking to see how the pandemic situation worsens day by day, threatening
people's health, lives, and normal daily lives. We have decided to cancel this event because
we do not want our activities to put people in danger.

We understand that this decision might bring up mixed reactions, but we sincerely hope for your understanding.

When we announced Nippon Budokan exactly one year ago, we were concerned about taking on such a huge challenge.
However, throughout the past year, we have had some restrictions on our activities due to the pandemic,
but through your generous support, we worked hard and believed that we would make the Budokan okyu-ji happen.

When we announced that we would hold our okyu-ji at the Nippon Budokan, the cheers and applause that
rang out like a thunderclap were incredible, and we still strongly remember the joy that all the members felt.

We want to perform at the Nippon Budokan again someday in the best possible condition.

We have a goal to conquer the world. Although this was an important Nippon Budokan okyu-ji,
the journey towards achieving our dream has only just begun.

Even though we had to cancel many shows due to COVID-19, we found out through the online okyu-ji that
more people worldwide are waiting for us and watching us than we could have ever imagined.

Although the future is still unclear, we will continue to bring everyone joy through our music, in our own BAND-MAID way.

We will continue to move forward toward our dreams unceasingly, and we hope that you will continue to follow us.

From all of us at BAND-MAID

Source: bandmaid.tokyo

BAND-MAID Post Teaser For New Album 'Unseen World'

BAND-MAID have posted a teaser video for their upcoming fourth studio album Unseen World which is set for release on January 20, 2021.

The teaser, posted on BAND-MAID's official YouTube channel, features live footage taken from their recent online live concert to the tune of select songs from the forthcoming 12-track record. The band have released one song, After Life, from the album so far. The album will also be released digitally worldwide on January 13, one week before the release of the CD version.

BAND-MAID / Unseen World (Official Teaser Video)

BAND-MAID will post something new related to the album on January 13, 2021. They are also sett o perform at the Nippon Budokan on February 11, 2021.

Information

Unseen World
Release Date: January 20, 2021
LinkFire: https://lnk.to/UnseenWorld_CD

・Limited Pressing Edition (2 Discs+Blu-ray+ STUDIO PHOTOBOOK): ¥7,000 (Before Tax) [PCCA-04991]
・First Press Limited Edition (CD+DVD): ¥4,000 (Before Tax) [PCCA-04992]
・Regular Edition (CD-Only): ¥3,000 (Before Tax) [PCCA-04993]

BAND-MAID Release New Song 'After Life' From Upcoming Album 'Unseen World'

BAND-MAID will release their 4th album Unseen World on January 20, 2021. Fans unable to wait for the hotly-anticipated new record can enjoy the band's new track After Life that was released today (December 14). Pre-orders from the album also opened in Japan today on iTunes and Apple Music.

Unseen World will be released in three versions: the Limited Pressing Edition, First Press Limited Edition, and Regular Edition. Each edition of the new record will include 14 songs, but two will feature exclusive tracks. Their new song Youth will feature on Limited Pressing Edition copies only, while the instrumental track without holding back, which is one played at their live shows, will be on Regular Edition copies only. Additionally, the Limited Pressing Edition comes with two discs with different themes: one being 'going back to the roots' and the other 'evolving here and now.'

After Life is the first song to be released from the upcoming album, with another set to roll out before it's released.

BAND-MAID performed their third Okyu-ji online live concert on Sunday (December 13) where they performed After Life for the first time.

Information

Unseen World
Release Date: January 20, 2021
LinkFire: https://lnk.to/UnseenWorld_CD

・Limited Pressing Edition (2 Discs+Blu-ray+ STUDIO PHOTOBOOK): ¥7,000 (Before Tax) [PCCA-04991]
・First Press Limited Edition (CD+DVD): ¥4,000 (Before Tax) [PCCA-04992]
・Regular Edition (CD-Only): ¥3,000 (Before Tax) [PCCA-04993]

BAND-MAID Release Music Video For Log Horizon Opening Theme 'Different'

BAND-MAID released music video on Tuesday for their new single Different which dropped today on December 2, 2020.

Different will serve as the opening theme for the upcoming third season of the anime series Log Horizon, entitled Log Horizon: Destruction of the Round Table. The video was directed by Ryoji Aoki who has worked with BAND-MAID on many occasions. It's a simple music video filled with that infectious BAND-MAID energy.

BAND-MAID / Different (Official Music Video)


Different is available to listen to on major music streaming services in Japan. BAND-MAID will perform the song for the first time at their upcoming live stream on December 13, 2020.

BAND-MAID will release their new album BAND-MAID Unseen World will release on January 20, 2021.

Information

Different
Released: December 2, 2020

Price: ¥1,000 (Before Tax)
Stock No.: CRCP-10453
Listen Here: https://maid.lnk.to/different

BAND-MAID ONLINE OKYU-JI
Date: December 13, 2020

Time: 16:00 (JST)
Details: https://bandmaid.tokyo/contents/376042

Unseen World
Release Date: January 20, 2021
LinkFire: https://lnk.to/UnseenWorld_CD

・Limited Pressing Edition (2 Discs+Blu-ray+ STUDIO PHOTOBOOK): ¥7,000 (Before Tax) [PCCA-04991]
・First Press Limited Edition (CD+DVD): ¥4,000 (Before Tax) [PCCA-04992]
・Regular Edition (CD-Only): ¥3,000 (Before Tax) [PCCA-04993]

BAND-MAID Official Website: https://bandmaid.tokyo

BAND-MAID to Release New Album 'Unseen World' On January 20

BAND-MAID have announced that their fourth studio album Unseen World will release on January 20, 2021. It will be released in three versions: the Limited Pressing Edition, First Press Limited Edition, and Regular Edition.

Each edition of the new record will include 14 songs, but two will feature exclusive tracks. Their new song Youth will feature on Limited Pressing Edition copies only, while the instrumental track without holding back, which is one played at their live shows, will be on Regular Edition copies only. Additionally, the Limited Pressing Edition comes with two discs with different themes: one being 'going back to the roots' and the other 'evolving here and now.'

Unseen World cover art

The band members also made a collage of their fingers for the album's cover art to create a truly 'unseen world.'

Fans in Japan who buy the album can get their hands on a selection of seven different pieces merchandise depending on where they pick it up from, including items with an Unseen World logo created by band member SAIKI. These are all available on a first-come, first-served basis.

BAND-MAID will perform their third online Serving (concert) to fans around the world on December 13, 2020. They are set to perform Different for the first time, a new single being released on December 2. They will also stream their concert at the Nippon Budokan live in 2021. Until then, you can enjoy the archive of their performance from back on July 23, 2020.

Information

Unseen World
Release Date: January 20, 2021
LinkFire: https://lnk.to/UnseenWorld_CD

・Limited Pressing Edition (2 Discs+Blu-ray+ STUDIO PHOTOBOOK): ¥7,000 (Before Tax) [PCCA-04991]
・First Press Limited Edition (CD+DVD): ¥4,000 (Before Tax) [PCCA-04992]
・Regular Edition (CD-Only): ¥3,000 (Before Tax) [PCCA-04993]

BAND-MAID ONLINE OKYU-JI
Date: December 13, 2020

Time: 16:00 (JST)
Details: https://bandmaid.tokyo/contents/376042

BAND-MAID Official Website: https://bandmaid.tokyo