SILENT SIREN celebrates last Sai Sai day with new album release!
SILENT SIREN's tradition of a year-end one-man-live took place on Sunday 30th December. The special live performance of 2018 was called "Heisei Saigo Dayo! Saifami Zenin Shugo!!" (Last performance of the Heisei period – calling together all fans!!" The live entertained more than 5,000 SILENT SIREN fans, who the girls refer to as "family".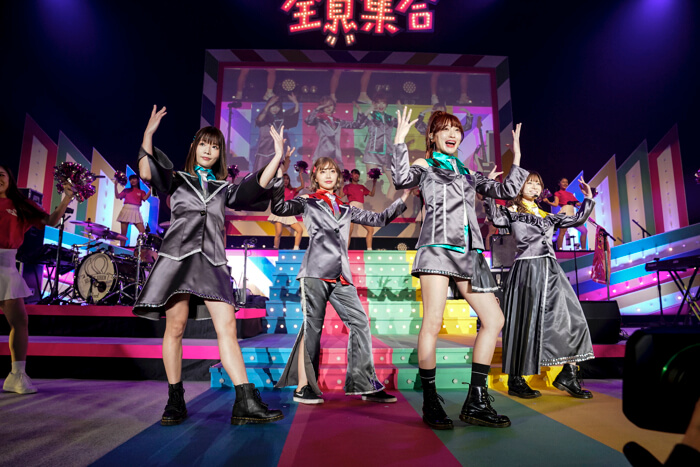 As the opening of the show came to an end, the girls appeared on stage accompanied by 30 dancers. Their opening number was "BANG!BANG!BANG!" followed by "Go Way!" and "merry-go-round".
Halfway through the performance, all 5,000 fans took part in their special quiz that was based on a questionnaire they conducted earlier during the "Sai Sai Corner", where the band members play games on stage in between performances.
Band bassist Ainyan was the designated tour leader this time. She turned to the audience and said:
"As a unit, next year will be our 10th anniversary. This year, we changed our record label, met some new faces and parted ways with others. However, all these feelings are not going to waste. These kinds of events will probably continue in the future, but one thing that will never change is that we will always stand together on stage as SILENT SIREN. Please continue to support us!"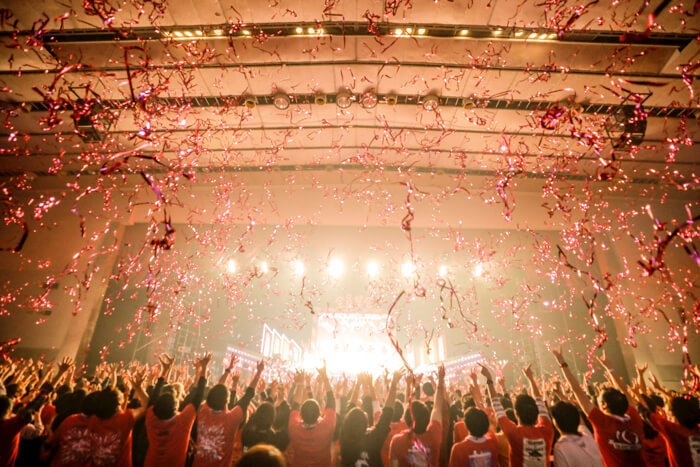 They ended the show with a stream of uptempo hits, such as "19 summer note.", "Starmine", "DanceMusiQ",  and "What show is it?" This setlist wrapped up the girls' original 2018 story.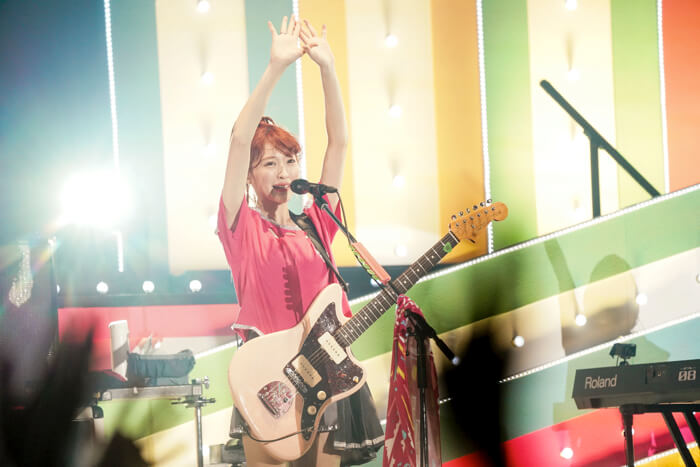 For the encore, the large screen bore the words "Important Announcement!" Followed by "13th March 2019 – NEW ALBUM RELEASE!" The album was revealed to be called "31313 Saisaisan". This day marked the very last "Saisaisan" day of the year and the release of their 6th album, and with that, they celebrated the day's highlights with a performance of one of the new tracks on the new album – "Mujuryoku Dance" (Zero-gravity dance).
It has been one year and three months since the release of their last album. This album comes in three varieties – the first-run limited edition, standard edition and fan club edition. They have a total of 12 songs, including singles such as "19 summer note" and "Go Way!", and eight more new songs such as "Mujuryoku Dance". The first-run limited edition DVD contains the music videos for "19 summer note", the promotion song for Tenkaippin ramen, and "Go Way!" amongst other music videos and "the making of" videos too! The fan club limited edition version comes with an original booklet and a limited edition product- namely, the "Saisai original Rucksack".
There will also be a live tour themed around the 31313 album called "SILENT SIREN LIVE TOUR 2019 "31313" 〜 Sai Sai Kessei 10 Nen Datte yo 〜 supported by Tenkaippin". This is scheduled to kick off on national holiday Thursday 21st March. The girls will be travelling throughout 15 regions of Japan and performing at 19 venues. 
Don't look away for a moment! SILENT SIREN will be continuing their sai sai action into 2019!
Information
31313 Sai Sai San
Release:Thursday 13th March 2019
Price
First-run limited edition【CD+DVD】¥3,900(tax included)/¥3,611(before tax)
Standard edition【CD】¥3,000(tax included)/¥2,778(before tax)
Fan club edition【CD+グッズ】¥5,000(tax included)/¥4,630(before tax)
Fan club edition-limited goods:Sai Sai original rucksack
※ Available in 3 different colours: White, black or orange 
※ Deadline to order the Fan club edition: Sunday 27th January (2019 23:59)
"SILENT SIREN LIVE TOUR 2019 "31313" 〜 Sai Sai Kessei 10 Nen Datte yo 〜 supported by Tenkaippin".
21st March(Thursday, national holiday)Yokohama Bay hall, Kanagawa
23rd March(Saturday) Koriyama Hip Shot, Fukushima
24th March(Sunday) Koriyama Hip Shot, Fukushima
30th March(Saturday) Kashiwa PALOOZA, Chiba
31st March(Sunday) Mito LIGHT HOUSE, Ibaraki
6th April(Saturday) Takasaki club FLEEZ, Gunma
7th April(Sunday) Niigata LOTS, Niigata
13th April(Saturday) LIVE ROXY SHIZUOKA, Shizuoka
14th April(Sunday) LIVE ROXY SHIZUOKA, Shizuoka
21st April(Sunday) Fukuoka DRUM LOGOS, Fukuoka
26th April(Friday) Nagoya Diamond Hall, Aichi
27th April(Saturday) Nagoya Diamond Hall, Aichi
1st May(Wednesday, national holiday) Sendai Rensa, Miyagi
3rd May(Friday, national holiday) Osaka Castle Music Hall, Osaka
4th May(Saturday, national holiday) Hiroshima CLUB QUATTRO, Hiroshima
9th May(Thursday)Sapporo PENNY LANE 24 Hokkaido
10th May(Friday)Sapporo PENNY LANE 24 Hokkaido
12th May(Sunday)KUSHIRO NAVANA DANCE STUDIO,  Hokkaido
9th June(Sunday) Zepp DiverCity, Tokyo
SILENT SIREN official website:http://silent-siren.com/