Starbucks Japan is currently promoting its "Make It Yours" campaign for which baristas are creating special cups for each and every customer. As part of the campaign, customers can add coffee jelly to their Frappuccino for just an extra ¥100 (before tax) until March 19.
These beverages go by the name Crafted Coffee Jelly Frappuccino and let customers enjoy their favourite Frappuccino together with a coffee jelly made with freshly drawn Espresso Roast.
Starbucks recommends the following 4 combinations the most.
1: Tall Caramel Frappuccino® –  ¥490 + Coffee Jelly – ¥100 (Before Tax)
The classic Caramel Frappuccino® blends together coffee, milk, caramel syrup and ice before topping the cup generously with whipped cream and caramel sauce. The addition of coffee jelly brings texture, and the caramel-y flavour of the Espresso Roast goes perfectly with the caramel sauce.
2: Tall Matcha Cream Frappuccino® –  ¥490 + Coffee Jelly – ¥100 (Before Tax)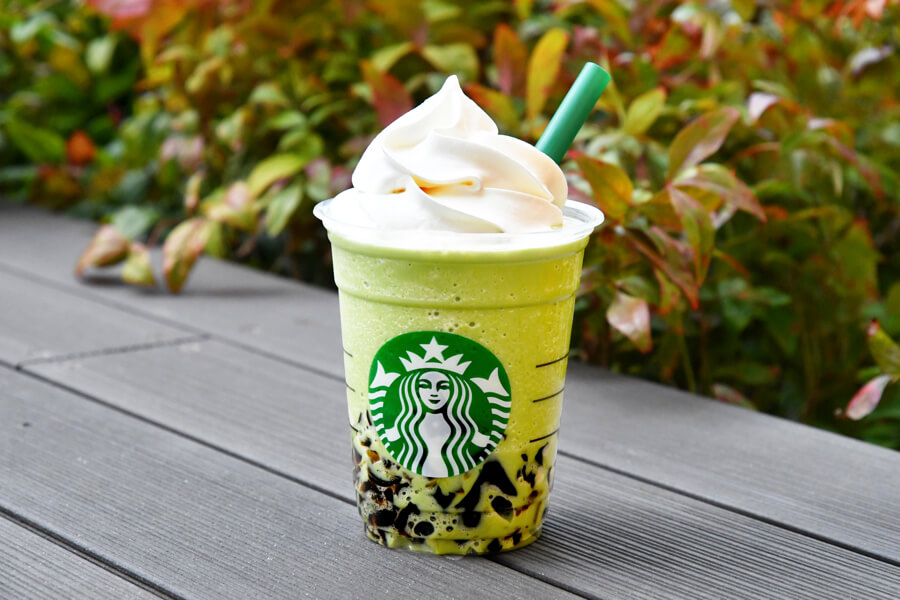 The flavour of the matcha and sweetness of the milk wonderfully complements the bitterness of the coffee. Starbucks recommends changing the Matcha Cream Frappuccino® to skimmed milk (free to do) and customising the amount of matcha as this will draw out the matcha-ness even more.
3: Dark Mocha Chip Frappuccino® –  ¥500 + Coffee Jelly – ¥100 (Before Tax)
All you need to know about this is that the chocolate and coffee jelly create the most perfect harmony of flavours. This customisation also brings satisfying texture combinations with the chocolate chips and coffee jelly.
4: Vanilla Frappuccino® –  ¥490 + Coffee Jelly – ¥100 (Before Tax)
The creamy taste of the milk and vanilla syrup together with the full-bodied coffee flavour of the coffee jelly make for yet another exquisite match.
Which of these beverages will you be trying?