A new teaser trailer has been released announcing the release of the new anime film High School Fleet. The teaser reveals the film's cast, staff as well as an early spring 2020 release.
*If you are unable to view the trailer on YouTube check the trailer on the film's official Twitter page here.
The anime series was written by Takaaki Suzuki (Strike Witches, Girls und Panzer) and ran from April to June 2016. The story is set in Japan where tectonic shifts has caused the country to become maritime nation. Two child hoods, Akeno Misaki and Moeka China, are reunited at Yokosuka Girls' Marine High School where they dream of becoming Blue Mermaids, skilled women who protect the seas. Akeno becomes a captain and she and her crew board the destroyer ship Harekaze. But engine failure results in their ship becoming stranded and the crew in danger.
The series received praise from military fans for its careful and considered depiction and for its juxtaposition of navy battle scenes and cute female characters.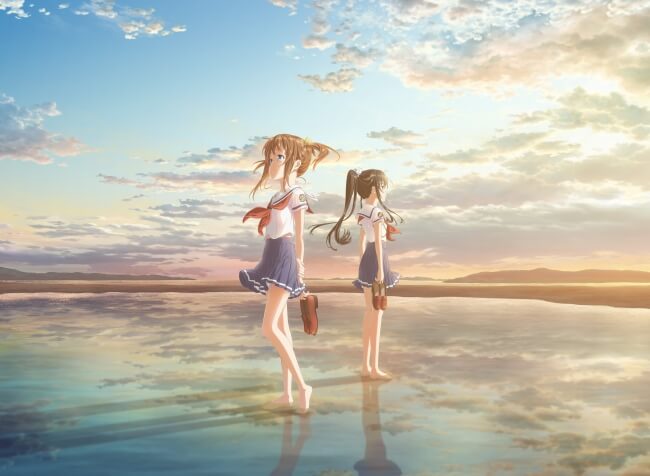 The original anime series will be released in a special Blu-ray box on December 4, 2019. It will feature 5.1 sound, will come with a CD containing character songs sung by series character Kaede Marikouji, and more.
© AAS / High School Fleet
Information
High School Fleet 5.1ch Blu-ray Disc Box
Release Date: December 4, 2019
Price: ¥25,000 (Before Tax) [ANZX-13441~13444]
*Limited pressing copies only
High School Fleet Official Website: https://www.hai-furi.com/