Tairaku Tea: Ikebukuro's New Taiwanese Tapioca Sweets Shop
Tairaku Tea is a shop originating in Taiwan that makes homemade tapioca sweets. They opened a new branch in Japan near Naka-ikebukuro Park on April 27.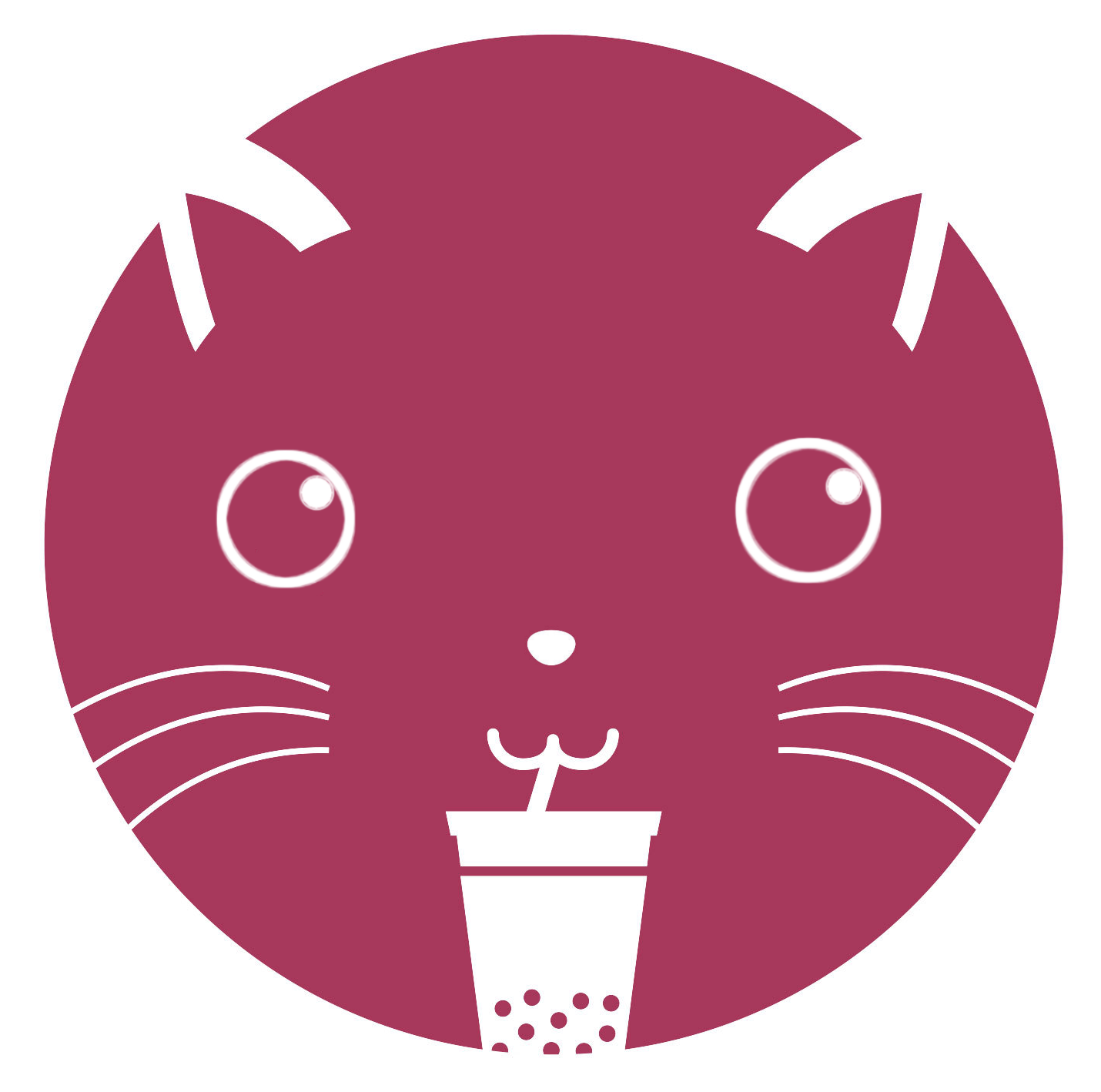 All the tapioca used in the shop is made specially made tapioca flour all directly imported from Taiwan.
This flour is used to make homemade tapioca pearls every morning, meaning they are fresh and irresistibly chewy. While in the shop, there's also a chance to see the pearls being made. The machine filers the flour through and turns it into cute colourful balls♡
The menu is centred around "Brown Sugar Tapioca Milk Tea." You can pick from three different milk teas including Assam, jasmine and houjicha. For the tapioca pearls you can choose brown sugar black pearls or clear honey pearls.
These fresh and delicious drinks are worthily Instagrammable. One sip will have you transported onto the streets of Taiwan―and completely addicted.
Information
Tairaku Cha Ikebukuro Higashi-guchi
Address: Amms Bldg. BF1, 1-15-12 Higashi-Ikebukuro, Toshima Ward, Tokyo
TEL: 03-5953-8929
RELATED ENTRIES
Egyptian God Anime Series Tototsu ni Egypt Kami Announces December 7 Broadcast

It has been announced that the first episode of Frontier Works's upcoming web anime series Tototsu Ni Egypt Kami ("Suddenly, Egyptian Gods") will be posted on December 7, 2020 at 12:00pm (JST).

New promotional video released alongside air date announcement

Check out the newest PV release for the series which introduces each of the main characters.

Web Anime "Tototsu Ni Egypt Kami" PV Long Version


Get a free postcard in Japan

To promote the series, Japanese anime goods chain Animate is holding a campaign where for every ¥1,000 spent on Tototsu Ni Egypt Kami merchandise at Animate stores in Japan customers will receive one of 13 postcards.

Running: December 19, 2020 – January 17, 2021

Participating Stores: Animate / Animate Online / Shosen Grande / Horindo Takadanobaba

AMOCAFE Ikebukuro is also celebrating the release of the anime series by serving up a themed menu as well as selling exclusive merchandise.

Running: November 25, 2020 – December 9, 2020

Location: AMOCAFE Ikebukuro, 1-31-6 Higashi-Ikebukuro, Toshima-ku, Tokyo

Opening Hours: 11:00-19:45 (Reservation Only)

Official Website: https://amocafe-reserve.jp/to_to2ni_cafe/

Who would have thought that the Egyptian gods could be kawaii? Well, that's exactly what they've become in Tototsu Ni Egypt Kami, a series set in Ancient Egypt where the Egyptian deities, like Anubis, Thoth, Bastet, and Ra live laid-back and relaxed lives. The series is adapted from a popular line of character mascots of the same name.

©yuka/とーとつにエジプト神プロジェクト

Information

Tototsu Ni Egypt Kami

Initial Broadcast: December 2020

Watch On: YouTube, GYAO!, Bandai Channel, FOD, ABEMA, d Anime Store, U-NEXT

Official Website: https://to-to2ni-anime.jp

Pikachu Caramel Frappes Zap Their Way to Pikachu Sweets by Pokémon Cafe This Holiday Season

Pikachu Sweets by Pokémon Cafe in Ikebukuro, Tokyo, is adding the new "Caramel Pika Pika Frappe" to its menu this holiday season from December 5, 2020 to January 15, 2021.

Caramel Pika Pika Frappe | ¥700 (Before Tax)

The adorable beverage is based on the Japanese custard pudding known as purin. It's laced with caramel sauce, closed off with a squirt of whipped cream, and finished with a sprinkling of chocolate chips for accent.

Pikachu Sleeves

The drink also comes with one of four possible Pikachu sleeves which feature designs in promotion of the upcoming animated film Pokémon the Movie: Secrets of the Jungle (also known as Pokémon the Movie: Coco) which will be released in Japan on December 25, 2020 and in the US in 2021.

© 2020 Pokémon.©1995-2020 Nintendo/Creatures Inc./GAME FREAK inc.
Pokémon, ポケットモンスター, and ポケモン are registered trademarks of Nintendo, Creatures Inc., and GAME FREAK inc.
© Nintendo・Creatures・GAME FREAK・TV Tokyo・ShoPro・JR Kikaku
© Pokémon © 2020 Pikachu Project

Tokyo's Fate/Grand Order 2021 Event to Take Place at Ikebukuro Sunshine 60

To promote the upcoming anime film adaptation of mobile RPG Fate/Grand Order's popular episode "6th Singularity: Camelot," an event will take place at SKY CIRCUS Sunshine 60 Observation Deck and Sunshine Aquarium in Ikebukuro, Tokyo from December 4, 2020 to January 31, 2021.

New artwork displayed for the event

A collection of new artwork has been drawn specially for the event. Fans will find life-sized cut-outs of Bedivere, Mashu Kyrielite, Lion King, Gawain, and Lancelot at the observation deck and Ozymandias, Nitocris, and Arash at the aquarium. There will also be voiced panels at the observation deck with newly-recorded lines by Mamoru Miyano (Bedivere) and Takehito Koyasu (Ozymandias). Different voice recordings will be rolled out throughout the duration of the event. This info can be found by following the venue on Twitter @skycircus60.

Anime photos and signed exhibits

The observation deck will also feature photos taken from scenes in the anime series as well as exhibits signed by the character voice actors.

Original Merchandise

Stickers

Pins

Both the observation deck and aquarium will sell their own original merchandise, so fans will want to visit both venues.

Keyword Rally

Keyword Rally answer sheet

Both venues will host a keyword rally where fans will have to fill out their answers of the correct words on the sheets in Japanese. Clearing each one will get them an original card with five different designs from the observation deck and three from the aquarium.

Answer sheets can be bought for ¥600 each from the 60th floor ticket counter at the observation deck and next to the annual passport counter at the aquarium.

Tully's Coffee Collaboration

Tully's Coffee coasters

Both venues have their own branches of Tully's Coffee, a cafe chain. For every ¥800 spent on a transaction you will receive one of eight possible coasters chosen randomly.展

Movie ticket campaign

If you go to see the upcoming Fate/Grand Order movie in Japan and show your movie ticket at either the observation deck or aquarium you can get 20% off your entry to the event.劇

More original merchandise

Starting on December 4, the observation deck will begin selling merchandise tickets in addition to regular entry tickets which include both admission and a piece of merchandise.

©TYPE-MOON / FGO6 ANIME PROJECT

Information

Fate/Grand Order x SKY CIRCUS Sunshine 60 Observation Deck x Sunshine Aquarium

Venues: SKY CIRCUS Sunshine 60 Observation Deck / Sunshine Aquarium

Address: Sunshine City, 3-1 Higashi-Ikebukuro, Toshima-ku, Tokyo

Dates

Observation Deck: December 4, 2020 – January 31, 2021

Aquarium: December 4, 2020 – January 11, 2021

SKY CIRCUSSunshine 60 Observation Deck Official Website: https://sunshinecity.jp/observatory/

Attack on Titan The Final Season Themed Cafe to Open in Ikebukuro

Two branches of Animate Cafe, Animate Cafe Ikebukuro 3 and Animated Cafe Nagoya 2, are set to collaborate with Attack on Titan from November 25 in promotion of the anime's upcoming final season which will begin airing on December 7. This marks Animate Cafe's fourth collaboration with the anime.

Menu

Animate Cafe held a poll amongst customers who dined at the previous Attack on Titan collaboration cafes to find out what the most popular dishes were. These have been chosen to go on the menu for this collaboration.

5 Years Colossal Hamburger & Mother's Handmade Stew | ¥1,000


Eren Meringue & Bertholdt Tart | ¥750


Hange's Experiment Drink | ¥600


Eren's Death Wish Drink | ¥600

New additions to the menu include Hange's Experiment Drink and Eren's Death Wish Drink.


The Final Season Special Rose Cake | ¥750


Gorgeous Champagne Jelly | ¥600

Original merchandise


Big Acrylic Stands (4 Designs) | ¥1,600


Trading Pins (A Group: 6 Designs/B Group: 7 Designs/C Group: 4 Designs) | ¥400 Each


Print Cookies | ¥1,000 Each (Comes with 1 illustration card)

©️Hajime Isayama・Kodansha / Attack on Titan The Final Season Production Committee

Information

Animate Cafe x Attack on Titan The Final Season
Running: November 25, 2020 – December 14, 2020

Locations: Animate Cafe Ikebukuro 3 / Animated Cafe Nagoya

*On November 25, November 27, and weekends, customers must sign up to dine at the cafes – those who sign up will be selected randomly. On all other days, it's free-entry where you don't have to book, but keep in mind that the cafe may still be busy on these days.
Official Website:  https://cafe.animate.co.jp/event/shingeki2011/

See the Sun Sit Atop Mount Fuji at Tokyo's Sunshine 60 Observation Deck

SKY CIRCUS Sunshine 60 Observation Deck is holding its 5th Tentai Kanshokai this year where visitors can witness the phenomenon known as Diamond Fuji, a rare occurrence that only happens several times a year where the sun looks like it is sitting on top of the mountain peak and looks like a sparkling diamond. The first session was held on October 1, 2020 and the next ones will be held from November 12 to 18.

Diamond Fuji (Photo by Bic Camera Inc)

The phenomenon occurs most often during the winter solace when the days are shorter and can do so for both the sunrise and sunset depending on the time and place. SKY CIRCUS Sunshine 60 Observation Deck offers a spectacular view for this visual wonder.

Diamond Fuji at SKY CIRCUS

Running: November 12, 2020 – November 18, 2020

Time: 16:10-16:30

Location: SKY CIRCUS Sunshine 60 Observation Deck

Price: Entry to Observation Deck only

*Depending on the weather conditions the phenomenon may not be visible

The Sunshine 60 building is also offering rooftop viewings to the 30 people between November 14 and 16, with 10 people allowed per day on a first-come, first-served basis. The 227m view offers the perfect vista for a photo and so a photographer will be on site in co-operation with Bic Camera to take photos of people on the day.

Rooftop Photos

Running: November 14, 1010 – November 16, 2020

Time: 15:30-17:00

Price: ¥5,000

How to Book: Telephone bookings only on 03-3989-3457 from October 30 at 10:00am (JST). 10 people per day, first-come, first-served.

*Check the Important Notices before visiting

Information

SKY CIRCUS Sunshine 60 Observation Deck

Address: Sunshine City, Sunshine 60 Building Floor 6F, 3-1 Higashi-Ikebukuro, Toshima-ku, Tokyo

Opening Hours: 10:00-22:00 (Last Entries 21:00)

TEL: 03-3989-3457

Official Website: https://sunshinecity.jp/en/

Pokémon Cafe and Pikachu Sweets by Pokémon Cafe Reveal New Desserts Including Polteageist Tea Set

Pokémon Cafe and Pikachu Sweets by Pokémon Cafe are releasing a new teatime menu at their respective branches on October 24, 2020.

Pokémon Cafe

Polteageist & Sinistea Tea Party! Fruit Tea Set ~Apple Flavoured~ | ¥1,188 (Tax Included)


Polteageist & Sinistea Tea Party! Fruit Tea Set ~Strawberry Flavoured~ | ¥1,188 (Tax Included)

Pokémon Cafe is serving up two different fruit tea sets based on the Ghost-type Pokémon Polteageist and Sinistea. Customers are free to pour in their desired amount of fruit syrup which changes the colour of the tea. The sets come with a cute cookie too.

Pikachu Sweets by Pokémon Cafe

Left: Polteageist's Tea Party! Fruit Tea ~Mixed Berry Flavour~ / Right: Polteageist's Tea Party! Fruit Tea ~Peach Orange Flavour~ | ¥700 Each (Before Tax)

Pikachu Sweets by Pokémon Cafe is also going to serve up some Polteageist themed fruit teas as well as a selection of desserts like macarons and financier almond cakes which have Pokémon tail and ear designs.

After ordering one of the Polteageist fruit teas, customers can place their cups under the Polteageist tea pot as pictured above and activate the pot to dispense their drink, so it's like Polteageist  really pouring tea for you.

Left: Swirlix Strawberry Macaron | Middle: Pikachu Vanilla Macaron | Right: Galarian Ponyta Pistachio Macaron – ¥500 Each (Before Tax)

Treat yourself to one of the super cute Swirlix, Pikachu, or Ponyta macarons each with designs that tell you instantly which Pokémon they're inspired by.


Polteageist Fruit Tea and & Pikachu Macaron Set

Customers can order a tea and macaron combination set too.

Pikachu Parfaits

Pikachu Glass Parfait Set | ¥1,500 (Before Tax)

An adorable set of Pikachu parfaits, one being caramel banana flavoured and the other chocolate.

Pikachu Tea Party Assortment – Pika Pika Pikavee Set | ¥2,800 (Before Tax)

Another set to share between friends and family, this time with two Pikachu glass desserts as well as Pikachu and Eevee cupcakes.

Pikachu Tea Party Assortment – Ghost Type Set | ¥2,800 (Before Tax)

This set comes with the Pikachu glass desserts as well as Ghost-type Gengar and Litwick mousse cakes.

The Polteageist teapot and Sinistea teacup used at the Pokémon Cafe and Pikachu Sweets by Pokémon Cafe will also be released at Pokémon Center Online in Japan on December 5, 2020.

© 2020 Pokémon.©1995-2020 Nintendo/Creatures Inc./GAME FREAK inc.
Pokémon, ポケットモンスター, and ポケモン are registered trademarks of Nintendo, Creatures Inc., and GAME FREAK inc..

Information

Pokémon Cafe (Nihombashi, Tokyo)
Address: Nihombashi Takashimaya SC East Bldg. 5F, 2-1-2 Nihombashi, Chuo Ward, Tokyo
Business Hours: 10:30-22:00
No Fixed Holidays (Except when Nihombashi Takashimaya SC is closed)
Reservations: https://www.pokemoncenter-online.com/cafe/reservation.html

Pokémon Cafe (Shinsaibashi, Osaka)
Address: Daimaru Shinsaibashi Honkan 9F, 1-7-1 Shinsaibashisuji, Chuo Ward, Osaka, Osaka Prefecture
Business Hours: 10:00-21:30
No Fixed Holidays (Except when Daimaru Shinsaibashi is closed)
Reservations: https://www.pokemoncenter-online.com/cafe/reservation.html

Pikachu Sweets by Pokémon Café 

Address: Sunshine City Alpa Floor 2F, 3-1-2 Higashiikebukuro, Toshima City, Tokyo

Opening Hours: 10:00-20:00
Official Website: https://www.pokemoncenter-online.com/cafe/pikachu_sweets/

*Opening hours subject to change, please check in advance before travelling.

*Food served and duration subject to change without notice.

*Photos are for illustrative purposes only.

*Seat reservations are taken online only – phone reservations not available.

My Melody and Kuromi Bubble Tea to be Served at Pearl Lady in Japan

Bubble tea chain Pearl Lady, which is celebrating its 17th anniversary this year, is teaming up with Sanrio for the second time to release two new drinks themed on the popular characters My Melody and Kuromi on October 16, 2020. My Melody and Kuromi are also celebrating their 45th and 15th anniversaries respectively.

Black Lemonade | Strawberry Milk Tea (w/ Novelty) – ¥500 Each (Tax Included)

The two beverages are Sweet Strawberry Milk Tea, which is inspired by the cute My Melody, and Black Lemonade, which is based on her rival Kuromi.

When ordering either of the drinks at Pearl Lady, customers will also get one of 6 possible badges as pictured above. One of the designs is a secret, so you'll need some luck if you want that one.

Tokyo's Pokémon Café Adds Eevee Frappe to the Menu

The Pokémon Café in Ikebukuro, Tokyo, is adding an apple flavoured Eevee frappe to its ever-growing Pikachu Sweets by Pokémon Café menu. The frappe will be available from October 2 to December 4.

Eevee Apple Pie Frappe

The sweet tang of the apple combines with the caramel to create a tasty dessert drink, topped with whipped cream, crunchy piece bits, and a cute Eevee tail cookie.

Buy the separate Eevee sleeve to put on your drink to make a fully complete and adorable Eevee frappe♡

© 2020 Pokémon.©1995-2020 Nintendo/Creatures Inc./GAME FREAK inc.
Pokémon, ポケットモンスター and ポケモン are registered trademarks of Nintendo, Creatures Inc. and GAME FREAK inc.

Sweet Potato Milk Bubble Tea Pours Into Chun Shui Tang For Autumn

Chun Shui Tang, a chain of Taiwanese bubble tea stores, is adding a new limited-time drink to the menus of all branches in Japan on September 16: the "Tapioca Sweet Potato Milk Tea."

Tapioca Sweet Potato Milk Tea | ¥650 (Before Tax)

The beverage is made with annouimo sweet potatoes grown on the island of Tanegashima in Kagoshima Prefecture. The potatoes are known for their high sugar content, adding a delicious natural sweetness to the tea. It's blended with a high grade sugar syrup and topped off with whipped cream and sweet potato chips to create a dessert drink.

Those who order the drink via the Smatapi (スマタピ) app from September 9 can get the drink early before its general release on September 16.

In Japan for the autumn season? Enjoy the tasty autumn flavour of sweet potato with the Tapioca Sweet Potato Milk Tea.

Information

Tapioca Sweet Potato Milk Tea

Release Date: September 16, 2020

*Mobile pre-sales available from September 9 to those who order using the Smatapi (スマタピ) app

Available: All Chun Shui Tang shops in Japan

Chun Shui Tang Japan Official Website: https://www.chunshuitang.jp/

Scrumptious and Spooky New Mousse Cakes Haunt The Pikachu Sweets by Pokémon Café Menu

Scrumptious and spooky mousse cakes are set to arrive on the Pikachu Sweets by Pokémon Café menu on September 12, 2020.

Pikachu Sweets Tomodachi Ippai Assortment: ¥2,600 (Before Tax)

The café's popular mousse cake collection is now welcoming two new friends – Gengar and Litwick. The two spooky cakes will be included in the Pikachu Sweets Tomodachi Ippai Assortment set shown above. This surely is the perfect gift for any Pokémon-lover.

Pikachu Sweets Eraberu Cake Set: ¥1,300 (Before Tax)

You can choose two cakes from the six shown above and pay just ¥1,300 to purchase them as a set.

The Pikachu Sweets by Pokémon Café menu changes from season to season. You just have to try these adorable Halloween mousse cakes.

*Names of desserts have been translated from Japanese

©2020 Pokémon. ©1995-2020 Nintendo / Creatures Inc. / GAME FREAK inc.
Pokémon, ポケットモンスター, and ポケモン are registered trademarks of Creatures Inc. and GAME FREAK inc.

Information

Pikachu Sweets by Pokémon Café 

Address: Sunshine City Specialty Shop Area Alpa Floor 2, 3-1-2 Higashiikebukuro, Toshima City, Tokyo

Running: 10:00 ー 20:00

*Opening times may vary according to the facility's opening hours.


Official site:https://www.pokemoncenter-online.com/cafe/pikachu_sweets/

Autumn Flower Topped Cream Sodas Served at Floral Cafe and Bar HANABAR in Koenji

HANABAR, a floral themed cafe and bar in Koenji, Tokyo, released two breathtaking new cream sodas on Friday which capture the sentimental feeling of summer transitioning to autumn.

HANABAR opened in September 2017 as Japan's "first dried flower cafe." A sister store, gmgm, opened last year selling gorgeously gourmet doughnuts topped with dried flowers. Both stores as produced by Nana Yui, a dried flower artist.

Lavendel | ¥1,100

Coloured an eye-catching purple, this autumn-time cream soda is made with lavender, butterfly pea, and lime.

Aimatsurika | ¥1,100

A refreshing mix of jasmine, grapefruit, and lemon topped with sweet ice cream that has a citrus fruit aftertaste.

The flowers draped inside the ice are all elderflower which has high nutritional value.

Beat the Japanese heat this summer in Tokyo with one of these tantalising cream sodas.

Information

Floral Autumn Colour Cream Sodas
Serving: August 28, 2020 – Late October 2020

HANABAR
Address: 3-30-6 Nishi-Ikebukuro, Toshima-ku, Tokyo
Opening Hours: 12:00-22:00
No Fixed Holidays

Official Website: https://www.hanabar.tokyo/

Creamy Mami Ani-Art Pop Up Shop to Open in Ikebukuro and Shizuoka

Two Creamy Mami themed pop-up shops are set to open in Ikebukuro Marui on September 5 and in Shizuoka Marui on September 19. Fans can expect to get their hands on a range of exclusive and new merchandise themed on the popular anime series Creamy Mami, the Magical Angel, from pin badges and a parker hoodie to tote bags and more.

Pre-Sale Merchandise (Excerpt)

Trading Ani-Art Pin Badge (9 Designs) | Single: ¥430, Box: ¥3,870 (Before Tax)

Trading Ani-Art Acrylic Stands (9 Designs) | Single: ¥800, Box: ¥7,200 (Before Tax)

Back Print Zipper Parker (1 Design) | ¥5,980 (Before Tax)

Clear Pouch (1 Design) | ¥1,980 (Before Tax)

Fans who spend over ¥3,000 (tax included) on related merchandise and display their Epos cards will have the chance to enter a lottery to win a prize.

The pop-up shop is also currently holding a Twitter campaign in Japan until October 5, 2020. One lucky fan can receive a complete set of bromide photos by following AMNIBUS on Twitter and retweeting this tweet.

The pop-up shop is a chance for fans and newcomers to jump into the magical world of Creamy Mami.

©Pierrot

Information

Creamy Mami, the Magical Girl Ani-Art POP UP SHOP in Marui

Official Website: https://event.amnibus.com/mami-0101/

Ikebukuro Marui

Running: September 5, 2020 – September 13, 2020

Entry: Free

Opening Hours: 11:00-20:00

Address: 3-28-13 Nishi-Iekbukuro, Toshima Ward, Tokyo, 171-0021

Official Website: https://www.0101.co.jp/048/

Shizuoka Marui

Running: September 19, 2020 – October 5, 2020

Entry: Free

Opening Hours: 10:30-19:30 (until 19:00 on October 5, 2020)

Address: 6-10 Miyukicho, Aoi-ku, Shizuoka, 420-0857

Official Website: https://www.0101.co.jp/036