UT Celebrates Iconic One Piece Scenes in New T-Shirt Collection
UNIQLO are set to release a new collection of One Piece t-shirts from their t-shirt graphic brand UT on May 10 online and at all stores across Japan.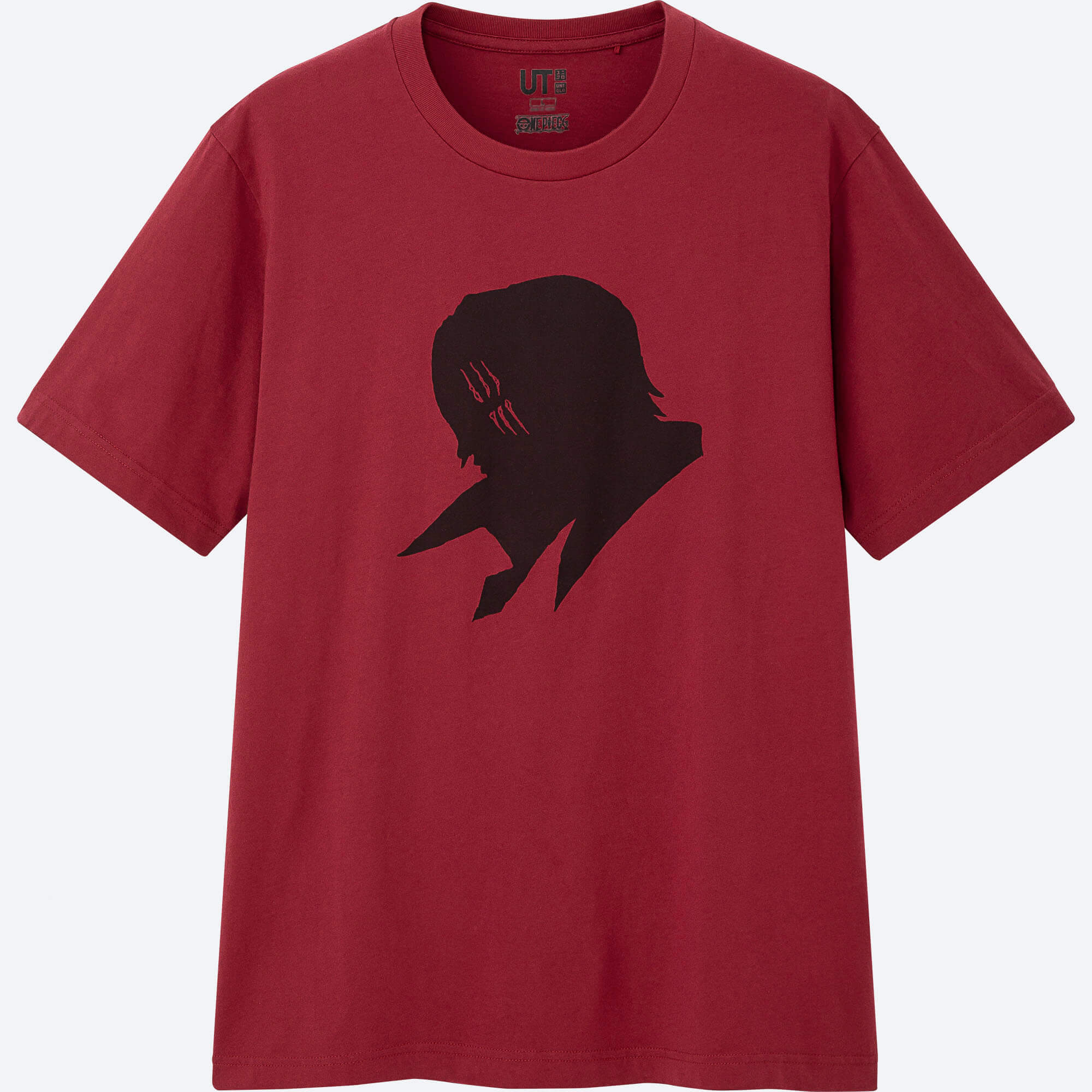 The One Piece anime series began broadcasting in 1999 and is an adaptation of Eiichiro Oda's manga series of the same name serialised in Weekly Shonen Jump. The series is adored the world over.
The new t-shirt collection celebrates the series' 20th anniversary with designs of iconic scenes. "Friendship, Love & Bonds" are the keywords in these designs which feature familiar faces of characters. They are a must-have for any fan of the show.
© Eiichiro Oda/Shueisha, Toei Animation
RELATED ENTRIES
ONE PIECE FILM RED Inspires Collaboration Event with Raku Spa

From August 18 until September 19, 20 Gokurakuyu and Raku Spa locations will hold a special collaboration to celebrate the release of ONE PIECE FILM RED. 

Goods

Menu

During the event, a new bath will be available each weekend. Guests can enjoy fragrant baths inspired by Luffy, Zoro, Nami, Usopp, Sanji, Shanks, and Uta. Check the website to see which baths will be available at which locations!

Those visiting can find some new merchandise featuring exclusive illustrations made for the campaign and a tasty menu inspired by One Piece characters, so don't miss it!

UNIQLO Releases UT Collection Inspired by the Great Museums of the World

UNIQLO's graphic T-shirt brand UT has launched an artful new collection! The Museums of the World collection of men's shirts features beloved museums like the Tate Modern, the Louvre, the Museum of Fine Arts Boston, and more. This valuable collection was made possible by UNIQLO's continued art initiative, as the company has continued to work with museums around the world to share the wonders of art with as many people as possible.

A Collection Allowing Customers to Enjoy the World's Best Museums as Part of Their Daily Lives

This collection brings together some of the world's most beloved museums, with designs inspired by the exteriors of these well-known homes of art. The Louvre design fully captures the iconic pyramid, while the contemporary MoMA is expressed with simple lines. The name of each museum is also printed on one sleeve for extra style.

UNIQLO's Art Initiative


UNIQLO has partnered with some of the world's leading museums over the years. Through free admission programs, sales of collaborative products and various events, these museums aim to provide opportunities for more people to experience and deepen their understanding of art.

May 2013 – Present / The Museum of Modern Art (New York, USA) 

March 2016 – Present / Tate Modern (London, England) 

September 2017 – Present / Museum of Fine Arts (Boston, USA) 

March 2018 – Present / Barcelona Museum of Contemporary Art (Barcelona, Spain)

February 2021 – Present / Louvre Museum (Paris, France)

Don't miss this unique collection! Which museum would you like represented in your wardrobe?

Netflix Reveals One Piece Live-Action Series Set Details and Concept Art

During the Netflix Geeked Week livestream, more details about the Hollywood live-action One Piece adaptation were revealed to a sea of anxious fans.

Along with six new cast members, fans caught a glimpse of the fantastic sets being used for the series and a greeting from the showrunners Steven Maeda and Matt Owens, along with the actor playing Luffy, Iñaki Godoy.


The new cast members include Alexander Maniatis as Klahadore, Steven Ward as Mihawk, Craig Fairbrass as Chef Zeff, Langley Kirkwood as Captain Morgan, Celeste Loots as Kaya, and Chioma Umeala as Nojiko.

 

A One Piece live-action project had been discussed before, finally coming to fruition after original creator Eiichiro Oda and other members of Shonen Jump staff were convinced that it could be done well. As announced by a number of cast members on social media, the project began filming recently in South Africa.

Behind-the-Scenes Time-lapse Footage

"We get to go to work every day and walk on these massive sets and see these characters come to life," Maeda said. 

"Oda's world is so unique. Seeing all of this stuff in person, being able to reach out and touch it, has just been such an experience," Owens continued.

Eiichiro Oda's manga series has become one of the best-selling manga series in history. Originally published in Weekly Shonen Jump in 1997, the series recently celebrated its 100th volume and will celebrate 1,000 anime episodes in the coming weeks. With over 490 million copies in circulation, Luffy's adventure is beloved by manga fans around the world.

On August 6, the newest One Piece film, ONE PIECE FILM RED, will be released in theaters in Japan.

This live-action adaptation is highly-anticipated by longtime fans around the world. Stay tuned for more news to come!


Netflixシリーズ「ONE PIECE」全世界独占配信
©尾田栄一郎/集英社

One Piece Summer 2022 Event to Open at Universal Studios Japan

From July 1 until October 2, 2022, fans of the long-running series One Piece won't want to miss taking a trip to Universal Studios Japan! This year's event promises to be extra special as fans celebrate the 25th anniversary of the manga series and the 15th anniversary of the One Piece Premier Show, the annual event at USJ. A special menu featuring tasty treats inspired by the series will be available alongside unique merchandise only available on-site. 

This summer's limited menu and goods lineup are each inspired by a music festival. The event itself will draw inspiration from the film One Piece Film Red, scheduled to release on August 6, 2022.

The Discovery Restaurant in the Jurassic Park-themed area of Universal Studios Japan will be transformed into the One Piece Summer Banquet Restaurant during the event period, featuring a selection of tasty dishes inspired by each main character. This year, menu items inspired by Robin and Jinbe will be available for the first time.

Plenty of original merchandise will be on sale, with one specific item serving as a highlight of the new collection: the 15th-anniversary book. This tome includes details and images from each of the past One Piece Premier Shows and is a must-have for any fan. It also includes a message from the original series author Eiichiro Oda. 

One 'music festival' themed item is the Festival Towel. Playing a major role in the 2022 version of the One Piece Premier Show, the item is decorated with a limited edition 15th-anniversary design. Guests can also grab a collectible bracelet and salted candy in a unique soda can-inspired package. Of course, it wouldn't be a One Piece event without some straw hats for sale!

This year's menu includes everything from Nami's Orange Frappe to Frankie's Super American Hot Dog. Each of these tasty dishes will be perfect for posting on social media! Next to the Lost World Restaurant, guests can enjoy some additional goodies from the One Piece Food Cart including Sanji's Pork Ribs and Sanji's Peach and Lemon Frozen Smoothie, perfect for beating the heat.

Everyone, young and old, is invited to immerse themselves in the world of One Piece during this special celebration.

© 尾田栄一郎/集英社・フジテレビ・東映アニメーション

UNIQLO Releases New UT Collection Featuring Mickey & Friends Art by Steven Harrington

UNIQLO's graphic T-shirt brand UT has announced an adorable new Disney-themed collection. The 'Mickey & Friends Art by Steven Harrington UT' collection is a triple collaboration with Los Angeles-based artist Stephen Harrington and Disney. The items will go on sale at UNIQLO TOKYO and five other nearby stores on June 10 ahead of the collection's launch at all UNIQLO stores on June 13. The colorful collection was inspired by the happiness, joy, and freedom Harrington felt as a child, which the artist expresses through classic Disney characters designed his typical pop style.


This collection is the first made in collaboration with Steven Harrington, whose vibrant art is inspired by California's landscape and mixed culture. The colorful pop art found in his work alongside the beloved character Mickey Mouse is something Disney fans won't want to miss adding to their wardrobe.

Kids sizes are also available, so try coordinating with the younger people in your life this summer!

SPYxFAMILY Inspires First Collaboration at Uniqlo

UNIQLO's graphic tee brand UT has unveiled a selection of shirts inspired by the popular anime series SPYxFAMILY! Tatsuya Endo's original manga has been serialized in Shonen Jump+ since March 2019 and has won a number of awards, selling over 18 million copies to date. In April, the anime series premiered to great global fanfare, inspiring the new collaboration.

Popular characters appear on the new t-shirt designs, including everyone's favorite mind-reader Anya. The pink-haired child appears in a hilarious way–with half of her scheming face hidden by the shirt's pocket. The handsome spy Twilight and assassin Yor also appear in their own designs, so fans can choose the shirt that shows off their favorite character! One gorgeous design shows the series' logo with a silhouette of Twilight in the background. 

Have you been keeping up with SPYxFAMILY? Who's your favorite member of the Forger family? 

UNIQLO and MARNI Introduce Timeless Pieces in First Ever Collaboration

UNIQLO will begin selling items from the new UNIQLO and MARNI collection on May 20, 2022. This marks the first time the two brands have released a collaborative collection. Items will blend UNIQLO's LifeWear and MARNI's colorful and artistic prints.

Color + Print
Using UNIQLO's simple signature items as a blank canvas, the unique colors and prints synonymous with the MARNI brand come to life in bold and fun new ways. Perfect for everyday wear this summer, the items were made under the theme of 'universality,' bringing infinite possibilities to your wardrobe.

Style + Design
These beautiful designs with bold silhouettes can be comfortably worn by anyone, regardless of gender or age. The women's balloon skirt has a light, three-dimensional silhouette created by diagonal tucks, and is perfect to wear with a sleeveless shirt in a matching color. For men, tailored jackets and pants are available in true MARNI style. Gingham is in style this season, and these comfortable pieces will keep the guys both trendy and relaxed. The parka is made of resilient nylon and can be easily worn with swim trunks!

Comment from Francesco Risso, MARNI Creative Director
"I was excited immediately at the beginning of the project. Every step of the way, we strove to uphold the integrity of UNIQLO's spirit and vision. In doing so, we created our own interpretation of what UNIQLO LifeWear can be. By thinking outside the box, we were able to create products featuring both flawless craftsmanship and MARNI's offbeat and forward-thinking spirit. I hope that by wearing items from this collection, you can enjoy the best summer of your life in your own way, freely, and with all your might."

Information

UNIQLO and MARNI 2022 Spring/Summer Collection
Release Date: May 20, 2022
Where to Buy: Full collection available at 123 UNIQLO Stores and the UNIQLO Online Store
*Some products will be available at all stores in Japan.
Product Lineup: 9 items for women/10 items for men/ 1 additional item

UNIQLO and MARNI Special Site: https://www.uniqlo.com/marni

Shueisha's Haruman!! 2022 Festival Celebrates Manga this Spring

Shueisha is currently offering a ton of manga for free as part of Haruman!! 2022. The campaign is running until May 15 at participating locations and tons of digital manga series are available for download.

©Shueisha

During Haruman!! 2022, users can read over 305 digital titles for free. This year's theme is 'Manga Festival,' and manga fans can find both recent and classic titles. Why not catch up on some manga history while you can?

A collaboration with the popular VTuber agency Hololive is also underway. One of the group's manga-loving members will be chosen each day to serve as Editor-in-Chief of an original manga magazine.

Popular authors are also commemorating the occasion with new illustrations. Eleven artists from Shueisha's manga department have drawn popular VTubers, and these awesome images are available exclusively on the Haruman!! website.

Stream Date: April 23, 2022

Participants: Shueisha x Hololive Traveling Editorial Department

Streaming Channel: https://www.youtube.com/channel/UCJFZiqLMntJufDCHc6bQixg

©Shueisha

In collaboration with puzzle game creators RIDDLER, 'The Search for the Great Manga King's Treasure' will be held. Pulling inspiration from One Piece, which is currently celebrating 25 years of serialization, fans will have to find clues to solve a massive mystery.

Find your new favorite manga series during Haruman!! 2022.

Information

Haruman!! 2022

Running: April 11 – May 15, 2022

Official Site: https://haruman.jp

Custom Shirt Brand Original Stitch Announces One Piece Collection

Custom shirt brand Original Stitch has opened orders for a selection of new One Piece-inspired apparel! This is the first time the brand is teaming up with the beloved manga, and fans will want to get their hands on some of these unbelievable designs that pay homage to the long-running series.

LOOK BOOK

Patterns at a Glance

The new collection features completely original designs based on the motifs of popular One Piece characters, including Luffy's iconic Straw Hat. Each shirt is made-to-order, and customers can choose any fabric and size they like. The lineup also includes bandanas and masks!

 


A total of 30 different designs are available to choose from, with many inspired by the East Blue Saga, the first part of the series. Patterns can also be combined–for instance, the shirt's pockets and collar can have their own unique designs. 

Original Stitch has collaborated with some of Japan's most beloved properties in the past, with Pokemon Shirts becoming a phenomenon worldwide. A special Look Book is available for the new One Piece collection, so flip through and find a pattern that best represents you!

Information

One Piece Shirts Powered by Original Stitch

Release Date: March 16, 2022

How to Order: https://originalstitch.com/jp/onepiece
Available in: Japan, America, Canada, Taiwan, Hong Kong, Singapore, Malaysia, Philippines, India, Indonesia, U.K., Spain, Germany, Italy, France, Australia, etc. (Over 40 countries) 

POP UP STORE
Now Open
Mugiwara Store: Shibuya, Ikebukuro, Abeno, Umeda, Nagoya, Fukuoka, Kumamoto
Official Site: https://www.mugiwara-store.com/

American Jazz Label Blue Note Records & Uniqlo Announce UT T-Shirt Collection

Universal Music Group's jazz label Blue Note Records is teaming up with UNIQLO to release five T-shirts featuring famous album art. The covers were selected by the Grammy Award-winning president of Blue Note Records Don Was.

 

The new items went on sale at Uniqlo stores and online on March 21, 2022.

Comment from Blue Note Records President Don Was

"We're delighted to work with Uniqlo to develop this new UT collection that will allow customers to immerse themselves in the designs of Reid Miles*. We can thank him for the enduring aesthetic of Blue Note constructed during the 50s and 60s. The album covers he created are works of art in themselves."

*Reid Miles: Graphic designer and photographer known for his work on many iconic Blue Note album covers.

 

The Blue Note and UNIQLO collaboration began in 2011, and this fourth collaboration is also the second installment of the popular UT graphic T-shirt collection which was first released last year. The UT designers selected the shirt designs from the 30 iconic Blue Note album jackets chosen by Don Was.

The five designs are inspired by Lee Morgan's Cornbread and The Rumproller, Freddie Hubbard's Hub-Tones, Andrew Hill's Judgment!, and Eric Dolphy's Out To Lunch.

 

To celebrate this collaboration, Blue Note has released "BLUE NOTE MEETS UT," an official playlist curated by Don Was. Be sure to give it a listen!

Live-action Netflix ONE PIECE Adaptation Announces Peter Gadiot as Shanks

The highly-anticipated One Piece live-action series is coming to Netflix around the world in the near future!

The main cast was announced last year, and the actors portraying Koby, Alvida, Helmeppo, Buggy, Arlong, and Garp have also been revealed. Yesterday, it was announced that Peter Gadiot would be playing the role of Red-Haired Shanks, the man who inspired Luffy to become the King of the Pirates.

____________________________________
Luffy

"Someday, I'll find a crew as incredible as this one!! I'll find the greatest treasure in the world! I'll become the King of the Pirates!"

Shanks

"Is that so? So, you're going to surpass us, huh…in that case, I'll leave you with my hat. Be sure to give it back one day, after you've become a fine pirate."
(From ONE PIECE Volume 1)
____________________________________

A legendary and powerful pirate in the Grand Line, being the captain of the Red-Haired Pirates and one of the Four Emperors in the second half of the Grand Line. He is Luffy's childhood hero and a former member of Gol D. Roger's Crew. He has a soft and friendly nature with a deep-seated passion and inner strength, and will always protect his friends. 

Peter Gadiot has appeared in a number of popular television series, from Yellowjackets to Queen of the South.

A One Piece live-action project had been kicked around before but has finally come to fruition after Oda and other members of Shonen Jump staff were convinced that it could be done well. Do you think the adaptation will be done well?

Netflix Series 'ONE PIECE' – To be Streamed Worldwide

©尾田栄一郎/集英社

Information

Netflix Original Drama Series 'ONE PIECE'

Netflix: www.netflix.com

MoMA Launches 'MoMA Art Icons UT,' an Apparel Collection by Modern Artists

Uniqlo's graphic tee brand UT is teaming up with the Museum of Modern Art in New York City for a new apparel collection. The new clothing items were made under the concept of 'Art for All,' aiming to make art more accessible to the masses. 

The artwork on each T-shirt and sweatshirt were created by masters of modern art featured in the MoMA, from Van Gogh to Monet. Each product is also adorned with the MoMA logo to commemorate the collaboration.

Art lovers, don't miss this sale!

Information

MoMA Art Icons UT

Release Date: February 7, 2022
Products: Men's T-shirts (5 varieties): ¥1,500 / Men's Sweatshirts (3 varieties): ¥1,990
Where to Buy: UNIQLO stores nationwide, UNIQLO Online Store
*Some products are only available at select stores.
*Some products will only be available at MoMA Design Store Omotesando, Kyoto, and Shinsaibashi.

Special Site: https://www.uniqlo.com/jp/ja/spl/ut-graphic-tees/moma-art-icons/men