UT Celebrates Iconic One Piece Scenes in New T-Shirt Collection
UNIQLO are set to release a new collection of One Piece t-shirts from their t-shirt graphic brand UT on May 10 online and at all stores across Japan.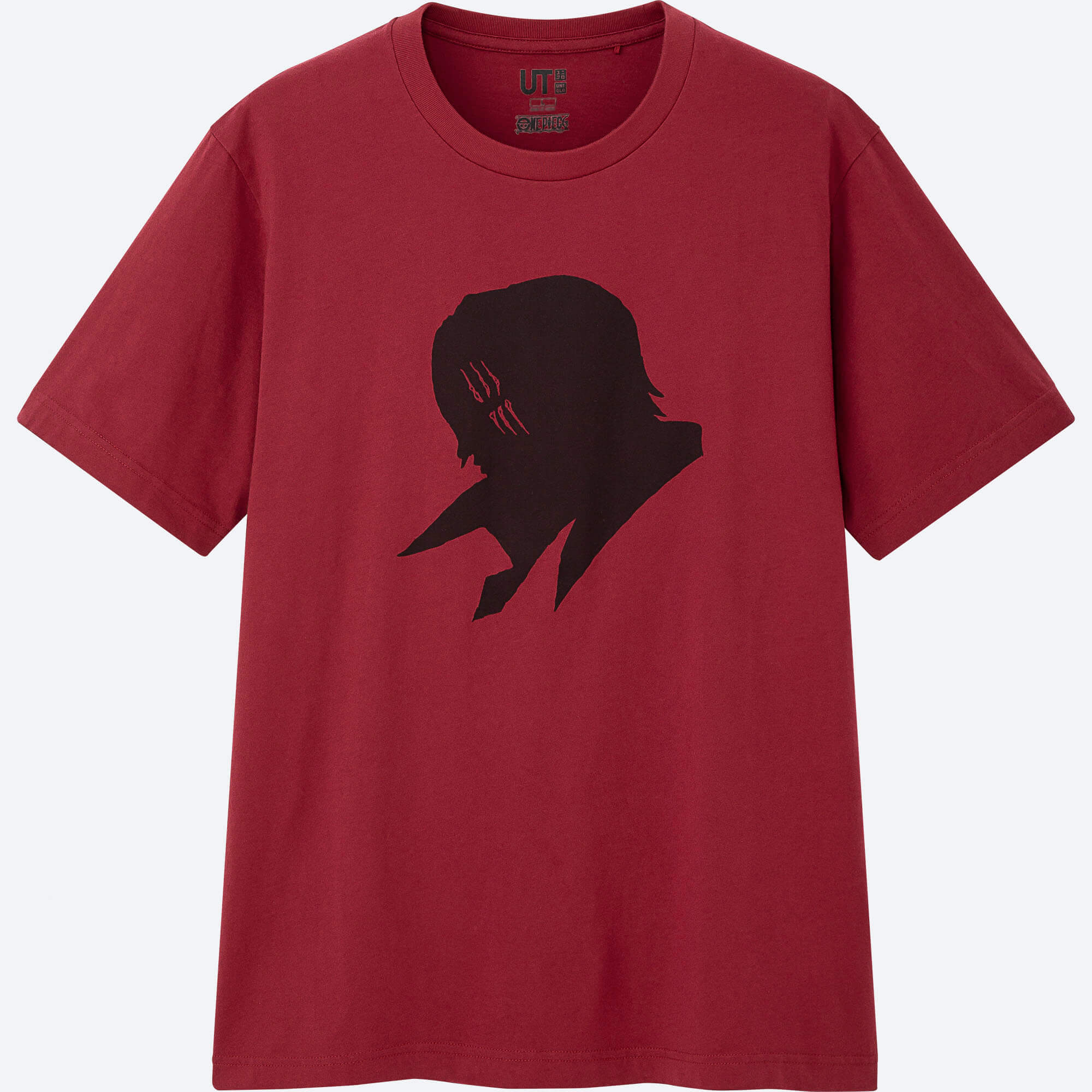 The One Piece anime series began broadcasting in 1999 and is an adaptation of Eiichiro Oda's manga series of the same name serialised in Weekly Shonen Jump. The series is adored the world over.
The new t-shirt collection celebrates the series' 20th anniversary with designs of iconic scenes. "Friendship, Love & Bonds" are the keywords in these designs which feature familiar faces of characters. They are a must-have for any fan of the show.
© Eiichiro Oda/Shueisha, Toei Animation
RELATED ENTRIES
Uniqlo U, the brand created by Artistic Director Christophe Lemaire and his team in Paris, is giving us the warm welcome of its Spring/Summer 2021 collection which is set to drop first in Japan on January 22, 2021 and globally on January 28, 2021. The line-up features a fitting silhouette comfortable for the warmer seasons and focuses on simple and comfy threads perfect for today's modern lifestyle. The items come in earth tones that serve us season-changing vibes. This 10th season of Uniqlo U also welcomes a kids line-up to the collection.

The women's collection features light and airy items made from viscose and cotton-polyester blends as well as 3D knits to give that refreshing summery feel. The sheer shirt comes in men's stripes while the regular fit jeans have been updated with a straight silhouette. The shiny rayon tunic and dress present fluidity and soft colors while the twill skirt will come in an A-line silhouette. Coats have been cut shorter for those who are active.

The new kid's collection added to Uniqlo U features all the classic one pieces, T-shirts, and short pants made into children's sizes so that they too can enjoy the thrills of dressing well in comfortable, sophisticated styles.

Don't miss the Uniqlo U Spring/Summer 2021 Collection.

Jason Polan x UT Collection to Drop at UNIQLO

UNIQLO's T-shirt brand UT is set to collaborate with American artist Jason Polan with a special collection featuring his art that will drop on January 29, 2021.

Polan was a New York-based artist who passed away in January 2020 at the age of 37. He become a partner of UNIQLO in 2016 and has since collaborated with UNIQLO on three separate occasions with his collections being made available worldwide.

Honouring Polan's favourite iconic drawings

In 2008, Jason Polan gave himself a challenge to draw every person in New York. Each drawing in this project featured a description of what Polan saw when drawing people along with the date of when he saw them, giving people an insight into his world as he saw it. He is also known for his love of giraffes, hamburgers, and tigers, which make up some of his most iconic art pieces. He even did some drawings while in Tokyo.

Join in continuing his legacy with artists around the world.

Jason Polan's passion for bringing people together to create their own art gave birth to the World's Biggest Drawing Club. This has inspired people from across the globe to share their own sketches of everyday life. UNIQLO will commemorate Polan's death anniversary with a special online drawing event on their Instagram page on January 27, 2021.

The World's Biggest Drawing Club – Online Event

Help continue Jason Polan's mission and join the The World's Biggest Drawing Club. For more information, visit UNIQLO's website here.

Running: January 8, 2021 – February 21, 2021
How to Join: https://www.uniqlo.com/jp/en/contents/feature/jason-polan/campaign/
#worldsbiggestdrawingclub (Global hashtag)
#ドローイングクラブ (Japan hashtag)

Every Person in "UNIQLO TOKYO"

On January 27, the first anniversary of Polan's death this year, UT will host a special one-night drawing workshop hosted by prominent artists. UNIQLO TOKYO will also welcome pre-sales of the T-shirt collection on the same day.

Date: January 27, 2021

Time: 19:00 (JST)

Where: UNIQLO's official Instagram page.

Special Items

Novelty

Those who buy two or more items from the collection at select UNIQLO stores and UNIQLO's online shop will receive the uni-ball Vision Elite, a pen loved by Polan, with the artist's name inscribed on it. Limited quantities available.

Original Box

Those who order from the collection online will have their items shipped in an original box. Limited quantities available.

Leaflet Book

All UNIQLO branches in Japan are now handing out a special Jason Polan leaflet book have also have dedicated drawing spaces to encourage people to make art.

Wolfgang's Steakhouse x One Piece Spin Off Story Celebrates Manga's 1000th Chapter

The Japanese branch of the New York-based steakhouse Wolfgang's Steakhouse is celebrating the 1,000th chapter of the Weekly Shonen Jump manga series One Piece by creating an original spin-off story animation which will be posted on their official homepage and social media accounts at the end of January.

Wolfgang's Steakhouse is a steakhouse hailing from New York. Wolfgang Zwiener opened the chain over 40 years ago and it has gone on to open several branches in Japan, the first being in Roppongi in Tokyo followed by Marunouchi, Osaka, and Fukuoka. A new brand, Wolfgang's Steakhouse Signature, opened in Aoyama, Tokyo.

What tasty story awaits the Straw Hat Pirates? We will find out at the end of this month!

Yu Nagaba x Snoopy Clothing Collection to Release at UNIQLO

Japanese illustrator Yu Nagaba is collaboration with the popular Peanuts comics to release a collection of T-shirts from UNIQLO's graphic T-shirt brand UT. It is a follow up to his last year's collaboration with Snoopy and the Peanuts gang and will release at UNIQLO in Japan on January 1, 2021.

A heart-warming collection filled with positivity

Yu Nagaba himself is a fan of Peanuts and has used his iconic drawing style to capture the gang's positivity to create a collection that's sure to keep you uplifted throughout the day.

T-Shirts (6 Designs) ¥1,500 Each (Before Tax)

Kids Line-Up (Excerpt)

Merchandise Line-up 

The collection also includes a line-up of merch too like caps, umbrellas, bags, and more.

Yu Nagaba Interview (Japanese):

UNIQLO Harajuku's Enormous Snoopy by Yu Nagaba

Nagaba has also illustrated an enormous 1.5-meter canvas of Snoopy which will be put into the UNIQLO Harajuku store on December 26. The illustrator will also be present on January 9, 2021 to do signings. But that's not all—customers who spend over ¥5,000 (before tax) in the store between January 1-3 next year will also receive a Yu Nagaba original sign bag along with sweets. These are available on a first-come, first-served basis. Additionally, for every two Yu Nagaba x Peanuts items bought at all UNIQLO stores in Japan, customers will receive a special sticker.

Information

PEANUTS x Yu Nagaba UT
Release Date: January 1, 2021
Available: UNIQLO Japan stores / UNIQLO Japan online store
Product Page: https://www.uniqlo.com/jp/ja/spl/ut-graphic-tees/peanuts-yu-nagaba/

Yu Nagaba Signing
Date: January 9, 2021

Time: 11:00-13:00

Location: UNIQLO Harajuku
Attending: You must buy something from this collection by January 9, 2021 at 13:00 to attend

*More details will be announced on UNIQLO Harajuku's official website at a later date

UNIQLO x JW ANDERSON Unveil Their First Ever Holiday Collection For 2020

London-based fashion brand JW ANDERSON is following up its Autumn/Winter collaboration with UNIQLO with the two companies' first ever holiday collection. Centring around the theme "A Cozy Countryside British Cottage," the collection captures the vibe of spending time in a cozy cottage on the outskirts of London.

Traditional and uplifting British prints for a brighter winter

The holiday collection is made up of everything you need for surviving winter: beanies, gloves, socks, and snoods, all decorated with traditional British prints like argyle and jacquard. All the colours match together perfectly so the line-up works perfectly as a set. It features an JW ANDERSON-esque twist and incorporates HEATTECH technology to get you through the cold months.

Limited-edition argyle gift boxes

Gift Box | ¥290 (Small/Medium/Large)

This collection is boxed in an argyle gift box to make for the perfect Christmas packaging.

Stay warm this winter with the soft and cozy new JW ANDERSON x UNIQLO holiday collection, rolling out December 4, 2020.

BUSTERCALL = ONE PIECE Exhibition to Take Place at Yokohama ASOBUILD

The BUSTERCALL Project is holding a One Piece themed exhibition called BUSTERCALL = ONE PIECE Exhibition at Yokohama ASOBUILD from November 20 to December 27 at Yokohama ASOBUILD. BUSTERCALL is a project formed of 200 artists and creators around the world to deliver events and exhibitions centred on the popular manga and anime series One Piece.

At BUSTERCALL = ONE PIECE Exhibition, fans can pick up a range of merchandise as well as make their own original T-shirts at the workshop.

Original Emblem: ¥1,000 (Tax Included) *27 designs

Original T-Shirt: ¥3,500 (Tax Included)  WHITE/BLACK SIZES: S/M/L/XL

 Fans can make their own original emblems which can be attached to one of 27 different T-shirts.

One Piece fans can also get their hands on a selection of apparel, figures, and other pieces of merchandise, some of which will also be available to buy online in Japan. Some creators are also selling special items in limited quantities.

Original Sticker

All fans who visit the art exhibition will get a free original sticker too.

Information

BUSTERCALL = ONE PIECE Exhibition

Venue: ASOBUILD Floor 2F ALE-BOX
Address: 2-14-9 Takashima, Nishi-ku, Yokohama, Kanagawa

Running: November 20, 2020 – December 27, 2020
Opening Hours: 10:00-20:00 (Last Entries 19:00)

Entry: Free
Official Website: https://jp.bustercall.com

UNIQLO Announces Loungewear Collaboration With Pokémon and Sumikko Gurashi

Japanese clothing retailer UNIQLO has announced a loungewear collection for the holiday season in collaboration with Pokémon and Sumikko Gurashi—the latter being a set of fictional characters created by San-X. Set to roll out in Japan from November 19, the fleece line-up is the perfect gift for the coming winter months.

Pokémon Line-Up

Everybody's favourite Pokémon are coming together for this cosy collaboration. The fleece set's theme is "Night Explorer" which imagines the wearer exploring the night together with their Pokémon. The designs feature moon and star motifs with neon colouring.

When the collection launches, those who purchase one of the Pokémon fleece sets in Japan will receive a set of two clear-coloured Pokémon figurines. And if they order online via UNIQLO's website, their order will be shipped in a special Pokémon box.


Buyers will also receive a card with a code on it to participate in a special campaign.

Sumikko Gurashi Line-Up

The corner-dwelling Sumikko Gurashi character merchandise is themed on a sleepover with items made warm, fluffy, and cosy.


The three Sumikko Gurashi sets will launch online only on December 18.


Picking up either of the fleece sets or poncho blanket sets from December 18 will land you one of the above-pictured plush toys.




UNIQLO will also be selling limited-edition Sumikko Gurashi gift cards too both online and in-store when the sets are released.

One Piece x Shu Uemura Makeup Collection is a Pirate Girl's Dream

The second instalment of the "Shu Uemura x One Piece Collection" finally launched on November 15. The collection was first announced back in September with the first instalment released on November 1.

The special collection is inspired by the brave and heroic Luffy and the Straw Hat Pirates from One Piece, one of Japan's biggest manga and anime franchises. The second instalment welcomes a new collection of highlighters, makeup brushes, and more for the holiday season.

Shu Uemura x One Piece Collection

Fearless Crew Highlighter Gold Feast / Fearless Crew Highlighter Romance Dawn (¥5,000 Each Before Tax)

Smooth, silky highlight powder to accentuate the face. Colours include shining gold which glistens like pearls and sun-basked peach. These highlighters capture the lively energy of Nami and Robin.

Fearless Crew Premium Brush Set (¥6,500 Before Tax) | Includes: Face Brush, Cheek Brush, Eyeshadow Brush, and Eyebrow Brush

The high quality mini brush set includes a face brush, cheek brush, eyeshadow brush, and eyebrow brush. Their small sizes makes them conveniently portable for the party season. They come in a marine blue bag with the Straw Hat Pirates on the front of it.

Petal 55 Foundation Brush (¥6,000 Before Tax)

A high quality Shu Uemura brush with beautiful form and functionality crafted by the brand's makeup artists. Their foundation brushes are very popular for layering the perfect base makeup.

Wanted Gold Eyelash Curler (¥2,000 Before Tax)

Add some volume to those lashes with this golden pair of curlers equipped with a One Piece skull charm.

©Eiichiro Oda/Shueisha, Toei Animation

UNIQLO's Collaboration With Jil Sander Returns With the +J Autumn/Winter 2020 Collection

It's been 11 years since Jil Sander first teamed up with UNIQLO, but now she's set to bring back her signature modern style as the legendary collaboration returns with the +J Autumn/Winter 2020 Collection which is serving "sophisticated essentials."

   

The collection is "inspired by a sense of enlightened understatement" and "consists of versatile, iconic pieces." Each item boasts trendy volume and sophisticated silhouettes while maintaining comfort and style.

+J 2020 Autumn/Winter 2020 Collection

 Outer: ¥7,900-¥24,900 / Pants: ¥3,990-¥9,990 / Skirt: ¥6,990 / Shirt: ¥3,990-¥8,990 / Cut & Sewn: ¥1,990-¥4,990 / Knitwear: ¥3,990¥12,900 / Dress: ¥4,990-¥5,990 / Accessories: ¥2,990-¥9,990

The sophisticated and modern line-up includes the Down Volume Hooded Coat, Hybrid Down Oversized Fit Parka, Ultra Light Down Hooded Coat, Cashmere Blend Chesterfield Coat, and more.

"I set out to define the global modern uniform with this in mind: Clothes should be long-lasting and enduring," Sander said in a statement. "They should serve the wearer and give her or him the energy and self-assurance which is so much needed in our global reality."

UNIQLO's UT Brand Collaborates With London-Based Accessory Brand CHAOS

UNQILO launched a new collaboration titled "#REALTALK CHAOS UT" with its own graphic T-shirt brand UT and London-based accessory brand on September 28, 2020.

CHAOS is an accessory brand created by popular fashion stylists Katie Lyall and Charlotte Stockdale. Their fresh new collaboration with UT is centred on "girls' real talk."

Capturing the girls of today in words


Women's T-Shirts (7 Designs) – ¥1,500 / Women's Hoodies (4 Designs) – ¥2,990 (Before Tax)

The creative collection features sassy lines like "Absolutely Not!," "Can't Talk," and "A Little Chaotic" printed large on boxy t-shirts and hoodies with eye-catching colours

"We've wanted to collaborate with UNIQLO since launching the brand," explains CHAOS. "Our dream has come true, and we're super excited about it. Honesty and humour are the themes of #REALTALK CHAOS."

They continue: "This collection features colours, graphics, and typography that's typical of the CHAOS brand. It's a coming-together of everything we love. It's been a wonderful experience creating our first-ever collection with UNIQLO."

*Comments translated from Japanese

One Piece x Shu Uemura Collaborate On Colourful New Makeup Collection

Japanese makeup artist brand Shu Uemura's highly-anticipated holiday collection is here. The "Shu Uemura x One Piece Collection" will launch in two parts: the first on November 1 and the second on November 15.

The special collection is inspired by the brave and heroic Luffy and the Straw Hat Pirates from One Piece, one of Japan's biggest manga and anime franchises.

The first part of the collection launching on November 1 welcomes Shu Uemura's popular vivid eyeshadows and iconic lipsticks from the Rouge Unlimited collection while the second part is made up of a variety of face colours, accessories, and more, made specially for the holiday season. Pre-orders for both parts will launch via Shu Uemura's website and select online stores in Japan on October 15, 2020.

Shu Uemura x One Piece Collection

Bright colours and textures inspired by the marine blue ocean, the beaming sun, and treasure—all elements that scream the adventures of One Piece. Shu Uemura invites people to join Luffy on that adventure with this new collection.

Part One

Wanted Treasure Box Eye Palette Grand Line / Wanted Treasure Box Eye Palette Thousand Sunny | ¥8,500 Each (Before Tax)

The Wanted Treasure Box Eye Palette Grand Line comes in a treasure chest-like eye palette case and boasts ten gorgeous colours, which includes numerous new colours and textures like Crushed Stone, Deep Matte, Antique Metal, and Warm Pearl. Inspired by the Grand Line ocean current in One Piece.

Rouge Unlimited Amplified / Rouge Unlimited Amplified Matte / Rouge Unlimited Matte / Rouge Unlimited Amplified Lacquer Shine | ¥3,300 Each (Before Tax) *Includes 9 colours

Each colour is based on one of the special moves performed by characters in One Piece. The colour arrangement is diverse, ranging from colours to make a statement to more casual ones. Wield the power of the Straw Hats wherever you go.

Part Two

Fearless Crew High Rider Gold First / Fearless Crew High Rider Romance Dawn | ¥5,000 (Before Tax)

Smooth, silky highlight powder to accentuate the face. Colours include shining gold which glistens like pearls and sun-basked peach.

Fearless Crew Premium Brush Set | ¥6,500 (Before Tax)

The high quality mini brush set includes a face brush, cheek brush, eyeshadow brush, and eyebrow brush.

©Eiichiro Oda/Shueisha, Toei Animation

UNIQLO TOKYO Begins Knitwear Focused Exhibition

UNIQLO TOKYO, the global flagship store of UNIQLO, is now holding an exhibition themed on its knitwear at its first floor LifeWear Square area until October 11, 2020. It's a consolidation of everything that goes into wearing the symbolic style of their LifeWear lineup, covering the art, science, and craftsmanship behind the items.

About UNIQLO TOKYO

UNIQLO TOKYO opened back in June this year in Ginza, Tokyo, as the country's biggest store and global flagship store. UNIQLO TOKYO is the embodiment of UNIQLO's "LifeWear," clothing that the company has created to "improve everyone's life."

SCIENCE: 3D knit installations by Rhizomatiks Architecture

Rhizomatiks Architecture have created a range of installations including mannequins centred on knitwear. Customers will be able to see knitwear being made by the machines right before their eyes.

CRAFTSMANSHIP: Tools used in the manufacturing process

See the strict standards and measures taken to carefully craft each and every UNIQLO cashmere sweater, from the processes carried out to the materials and tools used in the manufacturing process, samples, and more.

ART: Styling

See the headpieces created by Shiseido's top hair and makeup artist Tadashi Harada for displaying the knitwear. Each and every one was made with care and attention for the 20 mannequins.