Jesus and the Buddha as roommates?! Supreme actors & directors join forces to turn comedy manga Saint Young Men into live action series!
Manga artist Hikaru Nakamura has sold more than 1.6 million copies of her incredibly popular manga Saint Young Men (Seinto☆ Oniisan); a slice-of-life comedy series about Jesus Christ and the Buddha, who are roommates in an apartment in Tokyo. A group of supreme directors and actors have joined forces to make a live-action adaptation of this hilarious manga, with Yuichi Fukuda as the director and scriptwriter, Kenichi Matsuyama playing Jesus Christ, Shota Sometani playing the Buddha, and actor Takayuki as the overall director of the project. This is a miracle in the making!
The terrestrial broadcast of the first series has been decided! The series plans to launch on NHK General TV on Saturday 22nd June at 11:30 pm and run for three weeks .
From video streaming services to theatres, this drama will be made available on a variety of platforms. Along with the broadcast of the first season comes a special collaboration image between Jesus, the Buddha and NHK's mascot Domo-kun.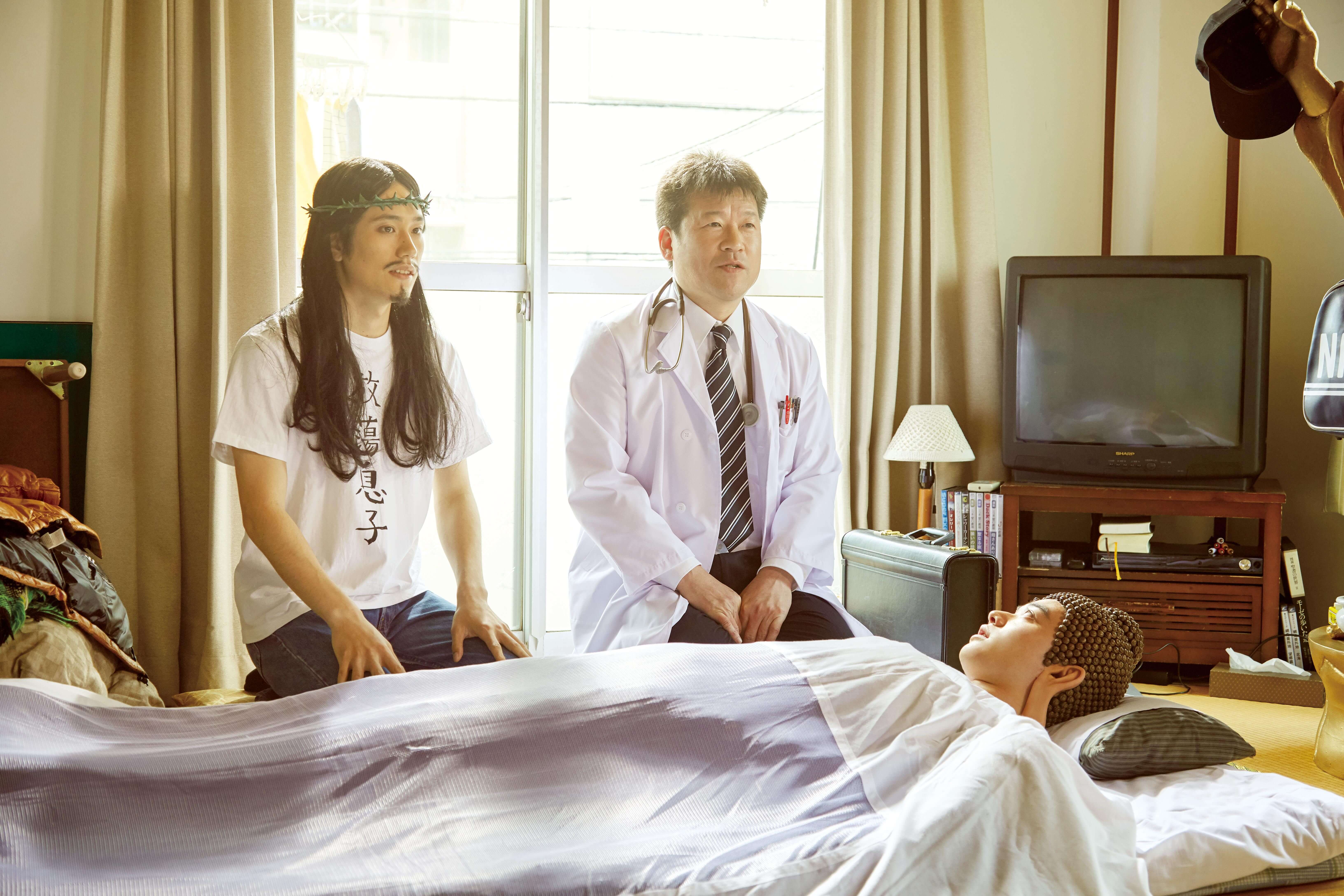 The setting of the drama: The Son of God; Jesus Christ and the enlightened one; the Buddha ー two major religious ancestors head to Tachikawa in Tokyo to enjoy a fun vacation. What could possibly happen?! You just have to see this!
© Hikaru Nakamura/Kodansha/Punch to Ronge Production Committee
Information
Saint Young Men (聖☆おにいさん 第Ⅰ紀)
NHK General TV 22/06, 29/06, 06/07 (Saturdays from 11:30 pm)
The broadcast will run for 3 weeks.
Saint Young Men official website: st023.com