Toy Story's Mr. Potato Head Themed Cafe Arrives in Shibuya
Everyone's favourite supporting character Mr. Potato from the Toy Story film franchise is set to get his very own themed cafe which will open at CONCEPT CAFE by SWEETS PARADISE in Shibuya MODI from June 29 to July 28. Japan is known for its many character-themed cafes but this is the first one to be centred on Mr. Potato Head.
You may or may not know that Toy Story is not the first place that Mr. Potato Head appeared. He was actually a real toy conceived by George Lerner in 1949 and was first manufactured and distributed by Hasbro in 1952. As his name suggests, he is a potato-shaped character with detachable parts.
The menu line-up includes four dishes and eight drinks and the cafe will be decorated in all things Mr. Potato Head.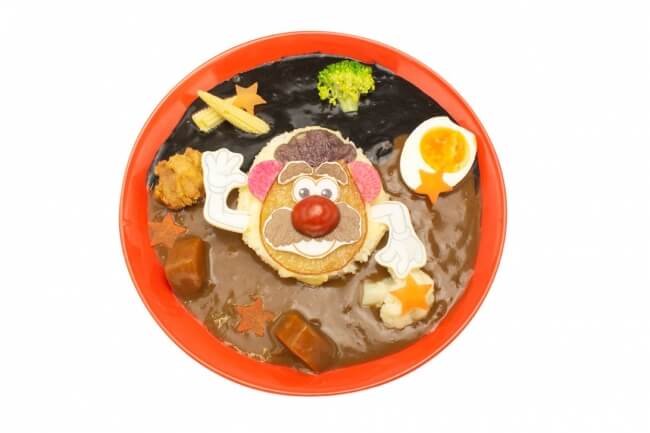 Potato Head Fukuwarai Curry
Hi! Cheese! Potato Head Burger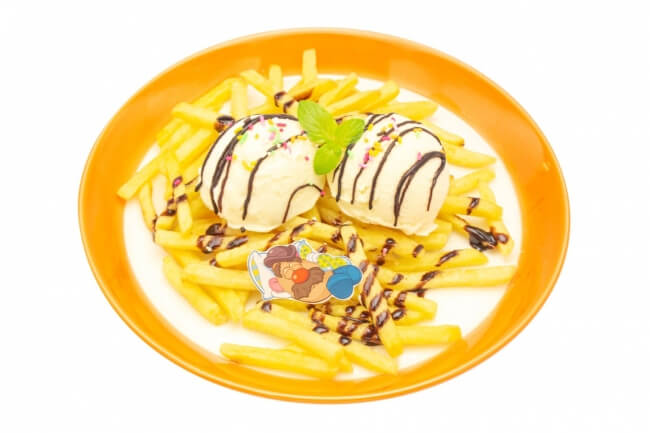 Sweet Dream Potato Head
All customers that dine at the cafe will receive one of eight possible Mr. Potato Head lunch mats as pictured below.
Those who order a drink will also receive one of eight possible coasters chosen randomly. These novelties are limited in stock.
An official Instagram page was set up for the cafe so be sure to check it out.
Information
Mr. Potato Head Cafe
Location: CONCEPT CAFE by SWEETS PARADISE, Shibuya MODI
Address: Shibuya MODI Floor 7F, 1-21-3 Jinnan, Shibuya, Tokyo
TEL: 03-6712-7313
Business Hours: 11:00-21:00
Offcial Website: https://www.0101.co.jp/721/
RECOMMENDED ENTRIES
Tokyo Disney ResortⓇ to launch special event to celebrate the release of Toy Story 4!

Disney Pixar's Toy Story 4 will be released on Friday 12th July this year! To celebrate, Tokyo Disney Resort is holding an 80 day-long event where visitors can enjoy the world of Toy Story. The Funtime with Toy Story event will run from Friday 14th June to Sunday 1st September.

During the Funtime event, Disneyland will hold a Find Forky game! Besides this, both Disneyland and DisneySea will have special photo spots where you can take fun pictures, and there will also be new goods and new themed foods for you to enjoy!

Find Forky! 

Bonnie's toy Forky ran away! Guests can use a map to navigate the park and help find Forky. Search the park for encouraging messages left by the other toys to help with your quest! If you find Forky, you will receive an original sticker!

Goods

Around 50 Tokyo Disney Resort-exclusive Toy Story 4 goods will be available. Just some of these goods include Forky badges, mini towels, and a tote bag with the image of the toys playing on the Cinderella castle they built from building blocks.

Food, drinks, desserts!

There will be 16 new Toy Story 4-themed drinks, meals and desserts during the event period. Each park will sell meals that come with a unique make-your-own Forky kit. Both parks will also sell colourful strawberry fruit and jelly sodas that are designed to resemble the toy box, and a sweet ramune-flavoured smoothie that is the same sky blue as Andy's room. Both these drinks come with a souvenir drink coaster.

    Tokyo DisneySea Toyville Trolley Park 

Tokyo Disneyland Frontier Woodcraft 

 Decoration

There are many photo spots at both parks where you can take pictures with the Toy Story 4 characters!

There''s no better place to celebrate the release of Toy Story 4 than Tokyo Disney Resort! Get involved and immerse yourself in a toy-filled world!

Toy Story Alien Themed Ice Cream Cake Arrives at Baskin-Robbins in Japan

Baskin-Robbins Japan has unveiled its new ice cream cake based on the aliens that appear in the Toy Story franchise which it will begin serving on July 1.

Also known as the Little Green Men, the aliens first appear in the claw machine located inside Pizza Planet. These iconic characters are loved for their cute appearance and speech pattern.

The three large eyes, head and ears of these adorable cake are all made from chocolate. The mouth, which is shaped in such a way as if the alien is about to start talking about 'The Claw,' is made from chocolate whipped cream. The trademark uniform too is made from chocolate.

The cake is served on a colourful mat with illustrations of space, rocks and Buzz.

The cake is filled with popping candy and chocolate chips too. If you loved Toy Story 4, why not celebrate the end of the film series by sinking your claws into the adorable new alien cake from Baskin-Robbins?

©Disney/Pixar

Disney Resort Celebrates Toy Story 4 Release With Exciting Events, Decorations, Food and More!

The brand new movie Toy Story 4 will be released in Japan on July 12 and to celebrate, Tokyo Disney Resort launched the event Funtime with Toy Story 4, which started on June 14 and will run until September 1. 

In the movie, Forky meets Woody and the gang, who have been Bonnie's toys for quite some time now. However, Forky does not think of himself as Bonnie's most precious toy, but rather a used fork that should have been binned a long time ago. As a result, he tries to run away. 

Tokyo Disney Resort is inviting excited Toy Story fans to plunge right into the world of the movie with their immersive event called "Find Forky". 

To escape from Woody and the gang, Forky has run all the way to Tokyo DisneyLand. Woody and friends need your help to rescue him! When you arrive at Tokyo Disneyland, get your hands on a Find Forky map and use the hints around the park to guide you to his whereabouts. 

When you head to the hint locations, you might discover that Forky was just there a moment ago! Where could he be?

If you use the map hints to find Forky, you will also arrive at messages written by Woody and the gang. When you find these messages, make sure to talk to the Toy Story staff at the park and you will receive an original sticker for your discovery.

There is also Toy Story 4 food all around the park. We have already released an article detailing all the irresistible Toy Story 4 food. All the food is very colourful, cute and full of summer vibes. These foods and drinks are perfect to satisfy you on a hot summer's day.

Tokyo Disneyland®

Tokyo DisneySea®

Both Disneyland and DisneySea are full of Toy Story 4 decorations. Both parks feature illustrations of Forky having a fun time playing with Woody and the gang. 

You also cannot miss the special Toy Story 4 goods that have designs of the characters having a blast together. 

The general merchandise shop Emporio even has a beautiful Toy Story 4 popup illustration. I spotted Forky playing hide-and-seek here too!

Here's a product lineup that caught my eye. Look at the Little Green Men wearing a Mickey hat! This sunscreen is essential to protect yourself from sunburn ー an essential Disney item for an intense Disney Resort summer. 

There is also a wide range of sweets on sale so make sure to take your time to decide which you like the best.

As there's quite a bit of time to wait for the movie to be released, come get yourself hyped up at Tokyo Disney Resort. Forky, Woody and the gang are waiting for you. ♪

©Disney

©Disney/Pixar
RELATED ENTRIES
Hello Kitty Cafe to Open in Narita Airport's Anime Deck This July

KADOKAWA is set to open a Hello Kitty themed cafe on the Narita Anime Deck—which is located on the Main Building second floor of Narita International Airport Terminal 2—for a limited time from July 3, 2020 to October 2, 2020.

The Narita Anime Deck

The Narita Anime Deck opened inside Narita International Airport Terminal 2 in November 2019. It's an entertainment facility where travellers from around the world can experience and enjoy Japanese anime culture in various forms such as with character merchandise, food, events, and a variety of photo spots.

Hello Kitty Cafe

The facility has collaborated with numerous anime series to open up limited-time cafes since it opened. This time around it is joining paws with Hello Kitty, a face known to all across the globe. As well as themed food, drinks and merchandise, customers can take a Hello Kitty quiz, learn the history behind Hello Kitty, and more.

An Original Food Menu


Hello Kitty's Lovely♡ Pink Curry: ¥1,500


Hello Kitty's Gurakoro Burger: ¥1,500


Hello Kitty's Strawberry Pancake: ¥1,400


Hello Kitty's Strawberry Parfait: ¥1,200

An Original Drinks Menu

The incredible drinks menu is diverse, including lattes where you can get 46 different latte art designs of Hello Kitty from 1974-2019. It could be fun to pick your birth year, or a year where you have fond memories.

Hello Kitty's Colourful Tapioca Drinks (Matcha Milk/Strawberry Milk/Milk Tea): ¥720 Each

 
Hello Kitty's Marshmallow Coffee: ¥800


Hello Kitty's Latte (46 Designs): ¥720 Each

Novelties

For every item you order from the collaboration menu, you can also receive one of 46 possible original coasters once again featuring a different design of Hello Kitty between the years 1974-2019.

1st Line-Up: July 3, 2020 – August 2, 2020


2nd Line-Up: August 3, 2020 – September 2, 2020


3rd Line-Up: September 3, 2020 – October 2, 2020

If you're travelling through Narita Airport anytime this year up to October, then be sure to head on up to the Narita Anime Deck to dine at the Hello Kitty Cafe.

© 1976, 2020 SANRIO CO., LTD. APPROVAL NO. L611439

New Kaguya-sama: Love Is War Themed Menu Arrives in Akihabara

Royal Host, a family restaurant in Akihabara, is collaborating with the popular TV anime series Kaguya-sama: Love Is War to serve two different menu line-ups. The first is currently running right now until July 5, which we covered recently. This time we'll be taking a look at the upcoming second menu which will be served from July 6.

Kaguya-sama: Love Is War is a romantic comedy manga series written and illustrated by Aka Akasaka. A 12-episode anime adaptation premiered in January. The series's collaboration with Royal Host last year was such a success that the restaurant chain decided to bring it back again.

2nd Collaboration Menu


Five items make up this second Kaguya-sama: Love Is War x Royal Host menu.

~I Wanna Feed Miyuki Shirogane~ Kaguya Shinomiya's Handmade Pasta: ¥1,800 (Before Tax)

A tomato cream pasta topped with salted salmon roe and seafood, and served with a side of salad and garlic bread.

~Save the Student Council~ Student Council Member's Bonding Curry: ¥1,800 (Before Tax)

Butter rice topped with curry, spinach, melted cheese, boiled egg, and spicy onion rings. Served with a side of salad and mango dessert.

~Kaguya Shinomiya is Happy~ Kawaii Strawberry Parfait: ¥800 (Before Tax)

Bright-red sweet and sour strawberry sorbet topped with fresh strawberries.

~I Wanna Befriend Kei Shirigane~ Blue Lychee: ¥500 (Before Tax)

Lychee-flavoured soda topped with whipped cream.

~I Wanna Make Ai Hayasaka Feel Better~ Lonely Person's Cheesecake: ¥580 (Before Tax)

A slice of cheesecake drizzled in blueberry sauce.

When you order from this second collaboration menu you will receive a free and exclusive coaster.

Mug: ¥1,580 (Before Tax)


Before Tax: ¥3,500

There's also a selection of exclusive merchandise for fans to get their hands on too, like a mug, cushion, or acrylic stand.

©Aka Akasaka / Shueisha・Kaguya-sama: Love Is War Production Committee

Information

Royal Host Akihabara
Address: 4-5-4 Sotokanda, Chiyoda Ward, Tokyo

1st Collaboration Menu : June 13, 2020 – July 5, 2020

2nd Collaboration Menu: July 6, 2020 – July 30, 2020

Time: 11:00-22:00 (Last Orders 22:00)

Official Website: http://www.royal-holdings.co.jp/

Cute Bear Pancakes Whipped Up at IMADA KITCHEN in Tokyo's SHIBUYA109

IMADA KITCHEN in SHIBUYA109 has teamed up with Hattendo Cafe to co-create the new "Torokeru Kuma-san Pancakes" (Melty Mr. Beat Pancakes) which will be served from July 1, 2020 to August 30, 2020.

IMADA KITCHEN is a food project that aims to create original food in Shibuya. Together with Hattendo, a Hiroshima brand known for its incredible cream pastries, they have created a super cute bear design pancake. Bear designs are popular with young girls in Japan.

Torokeru Kuma-san Pancake: ¥450 (Before Tax)

The fluffy pancakes are filled with melt-in-the-mouth, handmade custard cream, meaning a single bite lets you enjoy both the moist texture of the pancake and the melty drizzle of the custard cream. Your mouth is instantly filled with flavours of maple syrup and egg, which when combined with the accompanying berries makes for a sweet amalgamation of deliciousness.

Torokeru Koro Tama Kuma Sandwich: ¥450 (Before Tax)

Normally, you would have to go to Hiroshima to try Hattendo Cafe's "Torokeru Koro Tama Kuma Sandwich," but now it will be available to try at IMADA KITCHEN. Made with the cafe's "cream bread," this moist sandwich is filled with egg salad, korokke, and cabbage for a hearty meal.

Yuri!!! on ICE x Sanrio Characters Come Together at a Themed Cafe in Tokyo

LEGS COMPANY has revealed that it is opening a Yuri!!! on ICE and Sanrio fusion themed cafe called "Yuri on Ice x Sanrio Characters Cafe 2020" in Shibuya, Tokyo for a limited time from August 6, 2020.

Yuri!!! on ICE is a sports anime series centred on figure skating. It was produced by MAPPA and directed and written by Sayo Yamamoto together with Mitsurō Kubo. The series received rave reviews from anime watchers and the figure skating community.

LEGS COMPANY brought this collaborative cafe to Tokyo and Osaka once before back in September and October of 2017. The collaboration is set to return this summer, with this year's theme centred on an ice cream stand. The menu is made up of themed dishes, drinks, and desserts. Let's take a look at just some of the items on offer.

A Select Look at the Menu

Food


Utopia Akatsuki Simmered Cutlet Plate: ¥1,599

A Yuri!!! on ICE classic, this katsudon dish is served in a separated style.

Borscht Plate: ¥1,599

Borscht is a Russian dish that appears in the show, and in this plate it's served as a main. Enjoy together with the sour cream.

Paella Plate: ¥1,599

A Spanish dish that appears at the end of the show, served with fish, sauce, and a side of gazpacho cold soup.

Desserts


Pancake & Ice Cream Plate: ¥1,399

Enjoy a mix of sweet and sour flavours with a fruit and whipped cream-topped pancake and ice cream. You get to pick your favourite character for your ice cream.

Tiramisu & Ice Cream Plate: ¥1,399

You can choose your favourite character with the bittersweet tiramisu too.

Drinks


Soda Float: ¥989 (Bottom Left: Strawberry / Middle: Melon / Right: Blue / Top Left: Cola / Top Right: Coffee)

Stickers (14 Designs): ¥400


Mini Towels (3 Designs): ¥850 Each

Fans can get their hands on exclusive merchandise too which is also available online in Japan.

Fans (4 Designs) *For those who book a table in advance only


Coasters (7 Designs) *For those who order a drink only

The cafe will also offer free merchandise too, including fans for those who book a table in advance, coasters for those who order a drink, and more.

©はせつ町民会/ユーリ!!! on ICE 製作委員会
©1976,1989,1992,1993,1996,1998,2020 SANRIO CO.,LTD. APPROVAL NO.610406

Information

Yuri on Ice x Sanrio Characters Cafe 2020
Running: August 6, 2020 – September 22, 2020
Location: SHIBUYA BOX cafe&space (Shibuya LOFT 2F, 21-1 Udagawacho, Shibuya, Tokyo)

Reservations: Now Open
Reservation Price: ¥650 (*4 seats per reservation)

Yuri on Ice x Sanrio Characters Cafe 2020 Official Website:
https://yuri-sanrio-characters-cafe.jp/

Hello Kitty Takes Over Osaka's Maid Cafe '@home cafe'

The Osaka branch of @home cafe—a chain of maid cafes that originated in Akihabara—is collaborating with Sanrio to serve up a Hello Kitty experience from July 1 for a limited time, with special decorations, food, and exclusive merchandise.

@home cafe Akihaabra collaborates with Sanrio characters every year. In 2018, it joined hands with My Melody and Cinnamoroll, and in 2019 with Pompompurin. In January this year, it teamed up with Hello Kitty, who is now heading to the Osaka cafe.

The cafe will be decorated with cute pictures of Hello Kitty and her twin sister Mimmy, as well as pink and yellow gingham designs for each character.

The maids at @home cafe Osaka will also wear special Hello Kitty and Mimmy maid outfits for the duration of the collaboration.

Food Menu

Hello Kitty's KAWAII♡ Pink Curry: ¥1,400 (Before Tax) *Comes with a free certificate-style card


Hello Kitty & Mimmy's Moe Moe Ribbon Pasta Plate: ¥1,300 (Before Tax)


Hello Kitty's Lovely Sweet Sandwich: ¥1,300 (Before Tax)

Dessert Menu

Hello Kitty's Moe Moe Parfait / Mimmy's Kyun Myun Parfait: ¥1,000 Each (Before Tax)


Okyumuka Cake Topped With a Bright-Red Apple: ¥1,000 (Before Tax)

All customers who dine at the cafe will receive one of two possible lunch mats for free. You get one of three free coasters too when you order a drink.

Hello Kitty x @home cafe Merchandise

Acrylic Key Rings (3 Designs): ¥600 Each (Before Tax)


Mirror: ¥800 (Before Tax)

See Hello Kitty and Mimmy transform into maids at @home cafe Osaka.

©1976,2020 SANRIO CO., LTD. APPROVAL NO.S603899

Information

Hello Kitty x @home cafe Osaka

Running: July 1, 2020 – August 31, 2020

Location: @home cafe Osaka 1F

Address: SEM Bldg. 1F, 4-19-13 Nipponbashi, Naniwa Ward, Osaka

Opening Hours: [Weekdays] 11:00-22:00 / [Weekends & Holidays] 10:00-22:00 (Last Orders 21:20)

Official Website: http://www.cafe-athome.com/

IKEA Shibuya Grand Opening Announced For Winter 2020

Having opened Tokyo's first IKEA branch in Harajuku earlier this month, IKEA Japan has announced that their next branch, IKEA Shibuya, will open in winter 2020.

IKEA Shibuya will be just a 5-minute walk from Shibuya Station via the JR Line exit will span 7 floors. It will look out onto both Shibuya Center-Gai shopping street and Inokashira-Dori which is just a short stroll from the famous Shibuya Scramble Crossing, making it super easy to get to.

President and Chief Sustainability Officer of IKEA Japan, Helen Von Rice, expressed her enthusiasm for the upcoming launch of the new store. "We're looking forward to getting to meet even more of you in Tokyo," she said. "Shibuya is the hub of Tokyo's development; a place where the future is created. I am overjoyed that we get to become a part of that." (*Comments translated from Japanese by MMN) 

In February of this year, IKEA Japan opened "IKEA for Business," the first-ever planning space for corporate business owners which will provide solutions for various types of businesses.

IKEA Shibuya will be recruiting for 170 jobs in the run up to its opening which will begin rolling out on June 18, 2020. The recruitment page can be found below.

Toy Story 4 Inspired Cupcakes Baked Up at Ginza Cozy Corner in Japan

Ginza Cozy Corner is following up the release of its teeny tiny Disney cupcakes with a new batch of Toy Story 4 themed cupcakes which will release at all branches around Japan on June 22, 2020.

Toy Story 4 was a hit across the globe when it released last year, becoming the highest-grossing instalment of the film series and at the time, the fifth highest-grossing animated film of all time. The iconic world of Toy Story has now been recreated in the form of nine colourful cupcakes.

Toy Story Collection (9 Cupcakes): ¥2,700 (Tax Included)

Everybody's favourite cowboy Woody has his own cupcake, featuring his signature hat and shirt design. Buzz Lightyear's trademark colour of green and white is expressed with grape jam an cream cheese, while Bo Peep's cupcake is topped with an edible Giggle McDimples and ramune and cheese cream flavoured roll cake. There's also a mint and lemon flavoured Ducky & Bunny cream tart, chocolate crunch-littered chocolate cream Slinky cupcake, and more.

The cupcakes are packaged in a super cute Toy Story box too.

Information

Toy Story Collection (9 Cupcakes)
Available: June 22, 2020 – July 16, 2020

Ginza Cozy Corner Official Website: https://www.cozycorner.co.jp/

Kaguya-sama: Love Is War Inspired Food Menu Serving Up in Akihabara

Royal Host, a family restaurant in Akihabara, is collaborating with the popular TV anime series Kaguya-sama: Love Is War to serve two different menu line-ups: the first is running from June 13 to July 5 while the second will begin on July 6.

Kaguya-sama: Love Is War is a romantic comedy manga series written and illustrated by Aka Akasaka. A 12-episode anime adaptation premiered in January. The series's collaboration with Royal Host last year was such a success that the restaurant chain decided to bring it back again.

~Kaguya Shinomiya Itadakitai~ Miyuki Shirogane's Special Lunch: ¥1,800 (Before Tax)~

Chicken rice served with a hamburger, vegetables, and the student council president's favourite: fried oyster.

~Chika Fujiwara wa Mazaritai~ Love Detective's Paella: ¥1,800 (Before Tax)

Authentic paella with saffron rice served with shrimp, crab cream korokke, and other tasty treats.

~Miyuki Shirogane wa Nemurenai~ Gakkou Koujou Winner Coffee: ¥500 (Before Tax)

Wake up with a glass of refreshing iced coffee sweetened with cream.

~Miyuki Shirogane o Iwaitai~ Kaguya Shinomiya's Shortcake: ¥580 (Before Tax)

A super cute strawberry shortcake perfect for a birthday treat.

Ordering anything from the collaboration menu will get you one of the above coasters. If you collect all nine and put them together, it makes a picture.

Fans can get their hands on some exclusive Kaguya-sama: Love Is War merchandise too, like this cute mug.

©Aka Akasaka / Shueisha・Kaguya-sama: Love Is War Production Committee

Information

Royal Host Akihabara
Address: 4-5-4 Sotokanda, Chiyoda Ward, Tokyo

Running: June 13, 2020 – July 5, 2020

Time: 11:00-22:00 (Last Orders 22:00)

*A second collaborative menu with different items will be served from July 6, 2020

Royal Host Official Website: http://www.royal-holdings.co.jp/

*Photos are for illustrative purposes only

*Coaster designs are given randomly

*Coasters do not come when purchasing merchandise

*Merchandise is limited in stock

Studio Ghibli American Casual Clothing Brand GBL to Open First Store in Shibuya

Japanese company Benelic is set to open the first permanent store for GBL, an online clothing company whose stock features designs from Studio Ghibli's animated film features. The store will open inside MIYASHITA PARK, a new shopping centre opening in Shibuya this summer.

About GBL

GBL aims to capture those special feelings of magic and wonder we have all felt watching a Studio Ghibli film. Each clothing item in GBL's collection is woven with love and enthusiasm for the internationally beloved animations.

The First Stop: Shibuya


GBL was launched in 2017, and since then has sold its stock via its website and at pop-up shops. Shibuya will be the place that GBL opens its first physical store, which is designed like a garage filled with fun and exciting products.

New 2020 Design T-Shirts

Shibuya is known the world over as the hub of street trends, making it the perfect location for GBL's line-up of attire which combines Studio Ghibli and an "American casual" style.

Fans of Studio Ghibli won't want to miss out on a trip to Shibuya when they visit Tokyo to enter GBL.

Enter Virtual Shibuya: The New Ghost in the Shell Digital Platform

Shibuya 5G Entertainment Project launched its new digital platform "Virtual Shibuya" with an opening event on May 19. The event Virtual Shibuya helped promote release of Ghost in the Shell: SAC_2045 with talks and performances from SEKAI NO OWARI's DJ LOVE, virtual YouTuber and member of Nijisanji Ange Katrina, Chinatsu Wakatsuki of Future Design Shibuya, and Naohiro Ukawa of S/U/P/E/R DOMMUNE—all of whom are fans of Ghost in the Shell.

Officially recognised by Shibuya City, Virtual Shibuya comes in response to the effects of the novel coronavirus (COVID-19) which has brought tight restrictions to the economy and people's way of life. It will enable people to continue enjoying entertainment from the comfort of their homes by participating in a whole host of virtual events and activities. The project aims to deliver content from Shibuya with live performances from artists, art exhibitions, talks, and more. The use of 5G and the latest cutting edge technology will connect the real Shibuya to a virtual space, combining the realms of the digital and real world.

The guests joined over 50,000 users for the first event which went down a storm. Chinatsu Wakatsuki said: "I was amazed how much it looked like Shibuya! I can't go to Shibuya right now, so it felt like I got to visit home again after so long."

Shibuya was fully recreated a virtual space for people to visit

Lots of Ghost in the Shell fans gathered in the city

Everybody in this virtual world jumped into their avatar skins, including the diverse range of guests who probably would never have come together had it not been for the Ghost in the Shell theme, as well as DJ LOVE, Katrina, Chinatsu Wakatsuki, and Naohiro Ukawa.

The real world and the world of Ghost in the Shell collide

The four performers, who were coming face to face with each other for the first time, talked to guests about what they love about Ghost in the Shell while strolling around Virtual Shibuya and having fun with fans on equal terms.

Comments from the performers

・Chinatsu Wakatsuki (Future Design Shibuya)
"I was amazed how much it looked like Shibuya! Shibuya is a place I hold near and dear to my heart. There were a lot of 'firsts' for me, like my first time using an avatar, and meeting new people for the first time, so I thought it was going to be difficult at first, but I found myself not nervous at all and had fun with everyone in there using this futuristic entertainment. Looking forward, au 5G will grow and the number of things we can do will as well. I hope to challenge myself as a tarento and a mum in many different things and have fun with this Virtual Shibuya!"

・"DJ LOVE" (SEKAI NO OWARI)
"It felt like I had dived right into the world of Ghost in the Shell, my favourite series. It was a wonderfully fun event which expanded on my dreams. I'm looking forward to seeing it evolve and I hope to perform live there at some point. I want to make stuff that people who haven't been physically able to go to venues up to now can enjoy. I think it would be fun to communicate with people who participated."

・Ange Katrina
"The streets of Shibuya I know were completely transformed into the world of Ghost in the Shell, and my favourite Tachikoma made an appearance too. For a Ghost in the Shell fan like myself it was a whale of a time! Right now we have to battle with staying indoors. Me having disappeared has caused a bit of trouble, but the thrill of this virtual event has lifted my nerves. I had a lot of fun."

You can check out footage from the event in the video below which was posted on Shibuya 5G Entertainment Project's official YouTube channel.

The world of Ghost in the ShellVirtual Shibuya in can be experienced until May 31, 2020, so sign up while you still can.

Shibuya 5G Entertainment Project to Launch Virtual Shibuya Platform

Shibuya 5G Entertainment Project is set to launch its new digital platform "Virtual Shibuya" on May 19, 2020. The platform is officially recognised by Shibuya City.

Virtual Shibuya comes in response to the effects of the novel coronavirus (COVID-19) which has brought tight restrictions to the economy and people's way of life. It will enable people to continue enjoying entertainment from the comfort of their homes by participating in a whole host of virtual events and activities.

The project aims to deliver content from Shibuya with live performances from artists, art exhibitions, talks, and more. The use of 5G and the latest cutting edge technology will connect the real Shibuya to a virtual space, combining the realms of the digital and real world.

1: Online Events

A variety of online events will be held inside the virtual event space. People tune into Virtual Shibuya while at home by connecting with their smartphones, PCs or VR devices. They will have their own avatar and be able to traverse the area together with other people who are connected while participating in different interactive online events. The events will also be streamed on video streaming services.

2: XR Art

Experience XR (cross reality) content which will connect both Virtual Shibuya to the real Shibuya. Those in either Shibuya will be able to experience the same content and entertainment.

The opening event for the grand opening of Virtual Shibuya will promote the release of Ghost in the Shell: SAC_2045 with talks and performances from SEKAI NO OWARI's DJ LOVE, who is a fan of Ghost in the Shell, as well as virtual YouTuber and member of Nijisanji Ange Katrina, Chinatsu Wakatsuki of Future Design Shibuya, and Naohiro Ukawa of S/U/P/E/R DOMMUNE.

Information

Ghost in the Shell Night by au 5G

Date: May 19, 2020

Time: 19:00-19:45

How to Participate

Virtual Shibuya can be accessed using a VR device, smartphone, or PC/Mac. To participate, you must create a (free) Cluster account and install the Cluster app on your device. This event will also be streamed live on YouTube Live and the official Twitter page of Shibuya 5G Entertainment Project.

Join Here: https://cluster.mu/e/bee95acc-5c7f-4ebb-b08a-606348747487

Shibuya 5G Entertainment Project Official Twitter: https://twitter.com/shibuya5g

Kaori's Easy Recipe: Learn to Make a Toy Story's Little Green Men Japanese Parfait

With just a small bit of ingenuity, turn everyday food into something cute using Kaori's easy recipe! With a few simple ideas, an ordinary recipe magically transforms into a cute dish.

We're all locked up at home right now as a result of the coronavirus pandemic, and so I want to show you a fun character ice cream recipe that can be made with things you have at home! In this recipe, we'll learn how to make a Japanese parfait made in the image of the Little Green Men from Toy Story. This recipe is taken from the recipe book Disney Tsum Tsum Sweets Recipes.

Ingredients

Matcha Ice Cream

Chocolate Pens

Fruit

Toppings of your choice, such as red bean paste or soy flour

1.

Draw the eyes, ears, and antennae of your little green men onto a baking sheet using a chocolate pen. Place into the freezer to chill.

2.

Let the ice cream come to room temperature so it's easier to scoop, then scoop out with a round ice cream scoop.

You can get an ice cream scoop from a dollar store. If you don't have one, place the softened ice cream into something round, and then let it harden again in the freezer. Afterwards, remove and place it into some cling film to shape it roundーthe same method you use for making onigiri rice balls in Japan. Then let it solidify in the freezer once more.

3.

Before letting your ice cream from Step ② fully solidify, first place on the face parts from Step ①. If your ice cream is completely solidified and not soft enough, the parts will break when you try to fix them on, so make sure to take note. Once the parts are on, place into the freezer to harden. By doing this, the eyes, ears, and antennae will affix to the head.

4.

In the recipe book, they top their parfait with rice flour dumplings, but I'm using the outer part of a large daifuku for my toppings. It's something I saw on the TV recently.

Add a tablespoon of granulated sugar and two tablespoons of potato starch into a bowl and slowly add hot water until it becomes transparent. This is a super easy way to make gyuhi, a type of soft Japanese confectionery like mochi and daifuku.

5.

Add the gyuhi on top of the red bean paste and top with soy flour.

6.

Add your Little Green Man and fruit of your choice, then tuck int!

Kaori invites you into her world of character-themed food dishes in her recipe series. Be sure to check out her Instagram where she has uploaded many pictures of her character dishes!

©Disney

Kaori Kubota (@kaopan27)
I live in Hokkaido and I love to make character themed foods, desserts and pastries♡

I want to see my family smile, so I enjoy putting in a bit of effort to make character foods and changing food into something cute♡

You can see more of my character foods and character bento boxes on my Instagram page→@kaopan27

Information

ディズニーツムツムのスイーツレシピ

価格:¥1,000(税込)

販売先:amazon、楽天サイト他