Netflix Original Anime Series Kengan Ashura OP & ED Theme Artists Revealed
Netflix will begin streaming an original anime adaptation of manga series Kengan Ashura on July 31, 2019.
Kengan Ashura is a manga series written by Yabako Sandrovich and illustrated by Daromeon. It stands as the most popular series on the Japanese manga website Ura Sunday and Japanese manga app Comic One. It also placed No. 1 in an online poll in Japan for male readers where it boasted a readership of 413 million. Its huge success has caused it to be picked up by Netflix for an anime adaptation.
The artists chosen to perform the series' opening and ending themes have finally been unveiled.
Performing the opening theme KING & ASHELY is Japanese rock band MY FIRST STORY who completed their first headline show at Yokohama Arena with two concerts in 2018.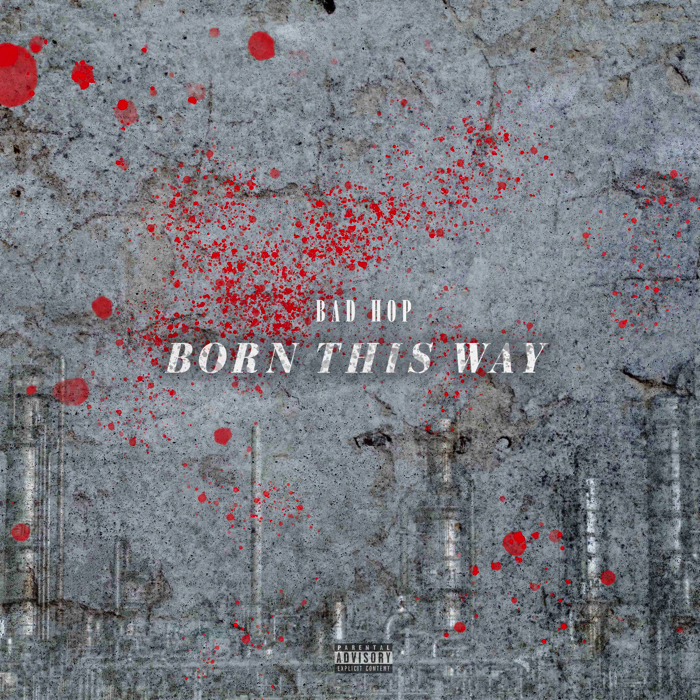 The ending theme Born This Way (feat. YZERR & Vingo & Bark) will be performed by Kawasaki-based eight-member hip hop group BAD HOP who maintain a huge movement in the Japanese music scene.
Both songs were released digitally worldwide on Spotify, the iTunes Store and Apple Music July 4. Be sure to check them out in the run up to the anime's premiere.
RELATED ENTRIES
Logo Unveiled for Netflix's "ONE PIECE" Adaptation

Netflix, the world's largest online entertainment service, has announced an original adaptation of 'ONE PIECE' which is scheduled to be broadcast internationally. 'ONE PIECE', written by Eiichiro Oda, is an extremely popular manga  that represents Japan globally. Worldwide, over 490 million copies have been sold, beloved by fans of all ages across the world for many years.

The series was serialized in Weekly Shonen Jump in 1997, starting with the protagonist Monkey D. Luffy going on a journey with the Straw Hat Pirates to find the One Piece, a treasure that was left behind by the legendary "Pirate King" Gol D. Roger.

Now the logo of the live-action drama series 'ONE PIECE' has been unveiled, along with the title of the first episode, which matches the manga – "ROMANCE DAWN – Dawn of Adventure-." Author Eiichiro Oda has taken the role of executive producer for the new series.

There have been many offers to transform 'ONE PIECE' into a live action series in the past, but the very first 'ONE PIECE' live-action drama will be coming to life through Netflix after Eiichiro Oda and the Weekly Shonen Jump editorial department became convinced that the many difficulties of a 3D 'ONE PIECE' could be overcome.

The newly unveiled logo was based on the original logo, with the Straw Hat Pirates emblem featured above the letter O and if you look closely, you can see that the skull has a scar under its left eye just like Luffy. It also seems that a tiny Luffy is hidden inside the skulls nose! The final E also pays homage to the original logo with its anchor shape, raising the expectations even higher.

The first episode title is 'ROMANCE DAWN – Dawn of Adventure -,' matching those of the first manga chapter and anime episode. How will Luffy's iconic story begin? A great number of people are curious to find out.

The famous story of pirates and upheaval is being produced with original author Eiichiro Oda as executive producer, in partnership with Netflix and Tomorrow Studios. In charge of the script and executive production is Matt Owens, who worked on 'Agents of Shield' following his time working for the JJ Abrams' production company Bad Robot. Steven Maeda, best known for 'LOST', will also be joining as scriptwriter, showrunner, and executive producer.

The 100th volume of the manga was released on September 3, while the 1000th episode of the anime is scheduled to air on November 21. There have been many commemorative projects in order to "connect the world" during this special occasion, and the live-action adaptation is sure to grab the attention of fans around the globe – It could even be considered the project of the century! The casting is still yet to be confirmed, so stay tuned for more information.

Netflix's Naomi Osaka Documentary Series Releases Worldwide

Netflix released their new three-episode docuseries Naomi Osaka worldwide on July 16 which shines a spotlight on the titular Japanese professional tennis player.

Born in Japan to a Haitian father and a Japanese mother, Osaka has consistently been a standout tennis player amongst her peers. Filmed over the course of two years, the series dives deep into Osaka's life with home video footage from her childhood to today, following her climb to becoming a top player in the world of tennis.

It looks at her historical play at the 2018 US Open and the 2019 Australian Open, which saw her win her first two Grand Slam singles titles. We see the times she wore masks with the names of those who have died at the hands of police in the US written on them for each round of the US Open. It delves into her exploration of her cultural roots and her multifaceted identity as a tennis champion and rising leader.

A new promo video was released exclusively on the Netflix Japan YouTube channel which features narration by Osaka in English. In it, Osaka reveals how her mother worked overtime and would sleep in her car, and that her purpose for playing tennis was to make her mother happy.

You can also watch the official global trailer below.



The docuseries was directed by American filmmaker Garrett Bradley who is perhaps best known for her documentary Time which was nominated for Best Documentary Feature at the 93rd Academy Awards.

Netflixドキュメンタリーシリーズ『大坂なおみ』7月16日(金)Netflixにて全世界独占配信

Netflix's RESIDENT EVIL: Infinite Darkness Reveals New Artwork of 4 Main Characters

RESIDENT EVIL: Infinite Darkness is an upcoming 3DCG original net animation based on Capcom's Resident Evil franchise. The series will be released worldwide on Netflix on July 8, 2021.

A new collection of character art was released featuring the two protagonists Leon S. Kennedy and Claire Redfield as well as the new characters Jason and Shen May.

The series is set between the events of the Resident Evil 4 and Resident Evil 5 video games and follows Leon who is ordered to investigate a hacking at the White House but encounters zombies after the government building is targeted in an attack.

©CAPCOM CO., LTD. ALL RIGHTS RESERVED.

Netflix's The Naked Director x Shibuya 5G Entertainment Project Launch Collaboration

In promotion of the second season of the Netflix Original series The Naked Director, which launched worldwide on June 24, the Shibuya 5G Entertainment Project is teaming up with the series to hold a stamp rally around the city of Shibuya, combining the real world with the virtual by using AR technology. Viewers of the series need to head to various locations around Shibuya and can scan QR codes which will display various references to The Naked Director along with voiced quotes from the series. Those who visit all the spots and collect all the virtual stamps will also enter for a chance to win some exclusive merchandise.

Shibuya's giant screens are displaying The Naked Director as part of the promotion, and Takayuki Yamada himself has recorded new lines for it. The AR collaboration isn't only happening in Shibuya either – the official website is hosting a Japan nationwide AR experience too amongst other things.

Netflix's Eden Anime Series Releases Worldwide

Netflix released its original sci-fi anime series Eden worldwide on May 27. The series is created by Justin Leach (Ghost in the Shell 2) with Yasuhiro Irie (Fullmetal Alchemist) as director and Toshihiro Kawamoto (Cowboy Bebop) as concept designer. Available in both Japanese with subtitles and an English dub, it follows the story of two robots, E92 (Kentaro Ito/David Tennant) and A37 (Kyōko Hikami/Rosario Dawson) who raise Sara (Marika Kouno/Ruby Rose Turner), the last human child.

A special online event was held in Japan on May 26, the day before the anime dropped on the streaming service, to promote its release. The voice cast for the main trio—Kentaro Ito, Kyōko Hikami, and Marika Kouno—added the event along with director Yasuhiro Irie. The event featured a virtual recreation of the place where Sara first meets E92 and A37, as well as the robots themselves making an appearance.

"At first, I was aiming to make something fun and interesting as entertainment," explains Irie, "but when was I considering what the most important things to us would be, it would be those things that are obvious and immediate to us. So I felt like I had to turn it into something which conveyed that." Kouno, who plays the last human child Sara, said: "It felt like heresy for her to have been raised by robots, but Sara herself is an ordinary, innocent girl. She feels love from her robot mum and dad, so I feel like she's been raised as a normal girl. Even in a world like this, love doesn't change."

The series director Irie was asked if they were to continue the series, were there more episodes they wanted to add. "The events in the world of this story go back much longer – it had a longer setting. Things that weren't included in the series, such as what happened at Eden 2, and how Sara awoke in this world, are included in Justin Leach's script, so I think it would be possible to put it on the big screen."

Japanese actor Shinsuke Kasai, who also hosted the event, described the series: "It seems like a cute series, but I felt a hint of of Nausicaä [from Nausicaä of the Valley of the Wind] inside Sara's braveness." Kasai asked Kouno if she felt the same. "She certainly doesn't seem to have any concept of living beings or inorganic substances," replied Kouno. She continues: "She seems robots as the same as her—as human. What we see as clearly human she sees from a different perspective."

Why, in this natural world of Eden where only robots exist, are humans considered evil? What is the mystery behind Eden, a world where Sara, loved and raised by E92 and A37, stands as the only human? Head on over to Netflix to find out.

12 Must-Watch Anime Series On Netflix This June

Summer is right around the corner, so if you're looking for a new batch of anime to watch from June onwards, we've got you covered – from Netflix Originals airing next month to ongoing series and more.

Netflix Original anime series airing June 2021

Record of Ragnarok | Airing: Worldwide from June 17

Record of Ragnarok is a manga series written by Shinya Umemura and Takumi Fukui and illustrated by Ajichika which has over 60 million copies in circulation. Netflix has licensed the series for an anime adaptation. Warner Bros. Japan describes the series: "Every 1000 years, all the Gods of the world gather in heaven to attend the 'Conference of Mankind Survival.' All the Gods agree to bring an ultimate end to mankind due to their past foolish acts but before the final verdict is made, Brunhild, the eldest of the 13 Valkyrie sisters make an objection. 'To spice things up, why don't you test humans?' Her proposal was to have God vs Humanity's final struggle also known as the 'Ragnarok,' where all the Gods from the world and champions from the entire human history enters 1 on 1 battle. The first team to win 7 battles out of 13 will be the winner."

Trese | Airing: Worldwide from June 11

The Filipino graphic novel Trese is receiving an anime adaptation. It's set in Manila, the capital of the Philippines, where dark supernatural forces permeate the criminal underworld. It's up to lead character Alexandra Trese to keep things at bay, but there's a storm brewing.

Anime series airing in June 2021

Tokikaku Kawaii (Fly Me to the Moon) | Airing: June 1 (Japan) | Also available on Crunchyroll

The anime adaptation of Kenjiro Hata's (Hayate the Combat Butler) manga series Tonikaku Kawaii is heading to Netflix.

On his way home from school, Nasa Yuzaki's eyes fall upon a beautiful girl across the street. Fixated on her, he goes to approach her and is nearly hit by a truck. The girl's swift action however saves his life. Injured by the ambulance, he watches as she walks away, but determined to not let this chance meeting end, he chases after her and asks her out. She agrees but has but one condition: that they get married. Nasa decides not to go to high school in order to look for the girl he met two years ago. One day, the girl suddenly shows up on his doorstep with a marriage certificate.

Boys Over Flowers (Episodes 1-26) | Airing: June 1 (Japan)

Any fan of shojo manga will know Yoko Kamio's series Boys Over Flowers. The series has spawned multiple live-action adaptations around Asia, a movie, and of course an anime. Eitoku Academy is a prestigious school catering to upper class children. It's run by the F4 ("Flower Four"), four young men from the wealthiest families in Japan. The story follows the relationship between Tsukushi, a teenage girl from a middle class family, and Tsukasa, the leader of the F4.

Other must-watch ongoing anime from spring 2021 before summer hits

Tokyo Revengers | Airing: Every Sunday | Also available on Crunchyroll

Crunchyroll describes the series: "Takemichi Hanagaki is a freelancer that's reached the absolute pits of despair in his life. He finds out that the only girlfriend he ever had, in middle school, Hinata Tachibana, had been killed by the ruthless Tokyo Manji Gang. The day after hearing about her death, he's standing on the station platform and ends up being pushed over onto the tracks by a herd of people. He closes his eyes thinking he's about to die, but when he opens his eyes back up, he somehow has gone back in time 12 years. Now that he's back living the best days of his life, Takemichi decides to get revenge on his life."

DON'T TOY WITH ME, MISS NAGATORO | Airing: Every Sunday | Also available on Crunchyroll

One day, Senpai visits the library and ends up becoming the target of Hayase Nagatoro, a super sadistic girl who enjoys teasing, tormenting, and tantalising him. She's the only one who has any interest in him, but she is relentlessly cruel towards him.

Dragon Goes House-Hunting | Airing: Every Sunday | Also available on Funimation

The series follows Letty, who's just no good at being a dragon. So much so that his parents kick him out of the house. Letty is on the road looking for a new house, but finds it no place for a legendary creature like a dragon where dwarves and other mythical creatures want a piece of him. He is joined by an elvish architect on his quest to find a new home.

How Not to Summon a Demon Lord Ω | Airing: Every Monday | Also available on Crunchyroll

Season two of the anime adaptation of the light novel series written by Yukiya Murasaki and illustrated by Takahiro Tsurusaki. Crunchyroll describes the series: "Sakamoto Takuma was so strong in the MMORPG Cross Reverie that his fellow players came to call him the 'demon lord.' One day, he gets summoned to another world in his avatar form, and meets two girls who both insist that they're the one who summoned him. They cast a spell used to enslave summoned beasts on him, but that activates his unique ability, Magic Reflect, and the girls end up being the ones put under the spell! And thus begins the otherworldly adventure of a demon lord (pretend) who blazes his own trail through overwhelming power."

To Your Eternity | Airing: Every Tuesday | Also available on Crunchyroll

To Your Eternity is a manga series written and illustrated by Yoshitoki Ōima who is also known for A Silent Voice. Crunchyroll describes the series: "In the beginning, an 'orb' is cast unto Earth. 'It' can do two things: change into the form of the thing that stimulates 'it'; and come back to life after death. 'It' morphs from orb to rock, then to wolf, and finally to boy, but roams about like a newborn who knows nothing. As a boy, 'it' becomes Fushi. Through encounters with human kindness, Fushi not only gains survival skills, but grows as a 'person.' But his journey is darkened by the inexplicable and destructive enemy Nokker, as well as cruel partings with the people he loves."

The Saint's Magic Power is Omnipotent | Airing: Every Wednesday | Also available on Funimation

One evening, Sei Takanashi returns home from a long day at work after doing overtime when she is suddenly summoned to a magical new world. There, she's able to lead her ideal life of leisure studying spells and perfecting potions at the Medicinal Flora Research Institute while helping people with their problems. However, she finds keeping a low profile a difficult task as her magical power becomes omnipotent. Can she hide away in this fantasy forever?

SSSS.DYNAZENON | Airing: Every Friday | Also available on Funimation

SSSS.DYNAZENON is a continuation of SSSS.GRIDMAN. and is co-made by Studio Trigger and Tsuburaya Productions. Both series make up part of the 'GRIDMAN UNIVERSE.' The series sees the appearance of a kaiju followed by the entry of the gigantic robot, Dynazenon, which leads Gauma to reveal his secret of being a 'kaiju user.'

Be sure to also check out SSSS.GRIDMAN.

My Hero Academia Season 5 | Airing Every Saturday | Also available on Crunchyroll

Crunchyroll describes the series: "In a world where eighty percent of the population has some kind of super-powered 'quirk,' Izuku was unlucky enough to be born completely normal. But that's not enough to stop him from enrolling in one of the world's most prestigious hero academies." Season 5 focuses on a team battle between classes 1-A and 1-B.

Be sure to check out seasons 1-4.

Catch all the latest anime series this spring and summer.

©畑健二郎・小学館/トニカクカワイイ製作委員会

©神尾葉子/集英社・東映アニメーション

©和久井健・講談社/アニメ「東京リベンジャーズ」製作委員会

©ナナシ・講談社/「イジらないで、長瀞さん」製作委員会

©多貫カヲ・絢 薔子/マッグガーデン・「ドラゴン、家を買う。」製作委員会

©むらさきゆきや・講談社/異世界魔王Ω製作委員会

© ⼤今良時・講談社/NHK・NEP

©2021 橘由華・珠梨やすゆき/KADOKAWA/「聖女の魔力は万能です」製作委員会

©円谷プロ ©2021 TRIGGER・雨宮哲/「DYNAZENON」製作委員会

©堀越耕平/集英社・僕のヒーローアカデミア製作委員会

© NETFLIX, INC. AND IT'S AFFILIATES, 2020. ALL RIGHTS RESERVED.

Netflix Announces Original Anime Series 'Eden' Launching Worldwide This Spring

Netflix has announced that its upcoming original anime series Eden will hit the streaming service worldwide on May 27.

The series is created by Justin Leach (Ghost in the Shell 2) with Yasuhiro Irie (Fullmetal Alchemist) as director and Toshihiro Kawamoto (Cowboy Bebop) as concept designer. It follows the story of two robots, E92 (Kentaro Ito) and A37 (Kyōko Hikami) who raise the last human child.

Netflix describes the series: "Thousands of years into the future, there are no more humans. Only robots live in the mechanical metropolis, "Eden 3″. Or so they thought… One day, two farming robots find a young human girl in the city. The decision they make will change everything…"

Eden | Teaser Trailer | Netflix

"We wanted to put time and effort into showcasing how E92 and A37 become parents for the first time," explains Leach. "Their bonds as parents and child deepen as they raise Sara. They all grow emotionally, they love, and they themselves are loved." (Comment translated from Japanese by MMN)

Irie describes the series as "Enjoyable entertaining" and that "it will get your heart racing." He also describes the animation as "powerful" and says the story has "unexpected developments," as well as the characters being "charming."

Sara is voiced by Marika Kouno who is known for voicing Rin Kohana in Seiyu's Life and Silence Suzuka in Uma Musume Pretty Derby. "Sara wakes up in a wild resided solely by robots," she explains. "She grows and matures as they watch over her. The feelings she has for her precious existence, as well as her curiosity and strong will, are tied to this grand story." (Comment translated from Japanese by MMN)



You can catch Eden when it hits Netflix worldwide on May 27, 2021.


Information

Eden

Release Date: May 27, 2021

Story

Thousands of years into the future, there are no more humans. Only robots live in the mechanical metropolis, "Eden 3". Or so they thought… One day, two farming robots find a young human girl in the city. The decision they make will change everything… (Netflix)

YouTube Trailer: https://www.youtube.com/watch?v=uDz6kMGVAuY&ab_channel=Netflix

Netflix Anime BLUE REFLECTION RAY's Ending Theme to be Performed by ACCAMER

It has been announced that Japanese singer ACCAMER will perform the ending theme Saishin for the upcoming anime series BLUE REFLECTION RAY will will premiere on April 9 on MBS, TBS, and BS-TBS's Animeism programming block. The series will follow the story of the role-playing game Blue Reflection which was developed by Gust and released in 2017.

Check out the promotional video for the anime adaptation below.

ACCAMER recently performed the ending theme Be Down for B: The Beginning Succession, the second season of the anime series B: The Beginning which premiered on Netflix on March 18, 2021.

BLUE REFLECTION RAY will be available to watch to anime fans outside Japan from April 9 on Funimation in the United States, Canada, the United Kingdom, Ireland, Mexico and Brazil; on AnimeLab in Australia and New Zealand; and on Wakanim in France, Germany, Russia, and Scandinavian countries.

The ending theme Saishin was written and composed by syudou, who also wrote and composed Ado's Usseewa, and arranged by TomoLow who is known for working with up-and-coming artists milet and EISYU.

ACCAMER | Comment

"syudou worked on the lyrics and composition of Saishin, while TomoLow is on board for the arrangement. The song starts off with some shocking lyrics: 'I hate that me.' It follows the anime's story and also has some of my own thoughts in there. It's so full of emotion that I couldn't stop crying. I sang the song in a way that overlaps with both myself and the feelings that these girl Reflectors have [in the series]. I think it shows a new side to ACCAMER. I'm grateful to be associated with this wonderful work and am look forward to the premiere!"

©コーエーテクモゲームス/AASA

Netflix's Rilakkuma and Kaoru Promotes Official Fan Club With Community Stream Event

San-X is bringing fans of the popular Netflix animated series Rilakkuma and Kaoru with the launching of a community event to get everyone watching the series again together at the same time. Titled "Rilakkuma and Kaoru Watching Party," the event will take place on March 19. Although it's taking place in Japan, this is a fun chance for fan around the world to get involved too.

Rilakkuma and Kaoru has been well-received around the world. Netflix announced it as the second-most watched series in Japan in 2019. Now, fans can come together once again as the event, which is taking place in promotion of the opening of the series' official fan club, has them re-watching the first episode together.

There are two ways to get involved: via the Rilakkuma Community official fan club and on Twitter.

Getting Involved With the Rilakkuma Community Official Fan Club

The room for this event will open on Rilakkuma Community on March 18. There, fans can get ready to tune in to watch the episode together on March 19 at 19:00 (JST). There is a fee to pay if you want to join the fan club, and the website is in Japanese, so you'll need to be able to read the language if you want to use this method.

Fan club members will also receive an exclusive Rilakkuma and Kaoru wallpaper.

Getting involved on Twitter

You can follow the event with the official Japanese hashtag #リラックマとカオルさんを一緒に見ようの会 where people are encouraged to share their thoughts and support for the setries.

©2021 SAN-X CO., LTD. ALL RIGHTS RESERVED.

Netflix Anime Series B: The Beginning Succession Ending Theme to be Performed by ACCAMER

It has been announced that ACCAMER will perform the ending theme Be Down for B: The Beginning Succession, the upcoming second season to the anime series B: The Beginning which will premiere on Netflix on March 18, 2021.

Be Down was written and composed by popular Japanese music producer DECO*27 whose video posts on social media have over 200 million views. Internationally acclaimed Japanese DJ and artist TeddyLoid also lent his sound to the track, as did Rockwell, who is known for their fusion of rock and trippy dance music.

ACCAMER | Comment

"I am over the moon to be performing the ending theme for the anime series B: The Beginning Succession! DECO*27 composed the music and wrote the lyrics for 'Be Down.' The lyrics and powerful, moving melody capture [the character] Koku's feelings of conflict, frustration, and helplessness and how much those emotions hurt. I sing my heart out in the song too. I hope you all enjoy watching the anime and listen to 'Be Down' lots!"




© Kazuto Nakazawa / Production I.G

Netflix Series Rilakkuma and Kaoru Gets Exhibition in Tokyo

An exhibition for the popular stop-motion animation Netflix series Rilakkuma and Kaoru will run at SEIBU Ikebukuro in Tokyo from December 27, 2020 to January 5, 2021. Fans of the series can look forward to plunging themselves into its adorable world with recreated sets, statues, photo spots, limited-edition merchandise, and more.

Stop-motion sets and figures used in the animated series

The actual sets and set pieces used for the stop-motion animation will be exhibited at the event including Kaoru's apartment, Rilakkuma who looks like he's about to pop to life, and more.

Stop-motion animation behind-the-scenes

Catch a behind-the-scene glimpse of the efforts put into creating the series including early sketches, character reference, designs, and more.

Take a photo at Kaoru's apartment

Fans of the series won't want to miss out on a special photo spot recreating Kaoru's apartment with Rilakkuma and co waiting to greet you inside.

Over 500 pieces of limited-edition merchandise

Special Replica Plush Toy Korilakkuma With Serial Number | ¥25,300 (300 available in Japan / 200 elsewhere)

Kaoru's Album Post Card Set | ¥1,650

Plush Pouch | ¥2,200 Each

Fans can get their hands on a selection of exclusive limited-edition merchandise, including a replica Korilakkuma plush toy of which only 200 are available, each with its own unique serial number on the foot.

Bonus Items

Designs given randomly

For every ¥5,000 spent in one transaction (tax included), visitors can receive a free original bag. These are available to the first 200 people per day of the exhibition.

© 2020 San-X Co., Ltd. All Rights Reserved.

Information

Rilakkuma and Kaoru Exhibition
Running: December 27, 2020 – January 5, 2021

Location: SEIBU Ikebukuro Floor 7F
SEIBU Ikebukuro Official Website: https://www.sogo-seibu.jp/ikebukuro/

New Stop-Motion Animated Series 'Rilakkuma's Theme Park Adventure' To Premiere on Netflix

Japanese character manufacturing company San-x has teamed up with TYO Group's animation studio dwarf studios to produce an original Netflix series called Rilakkuma's Theme Park Adventure.

The series is a follow-up to Rilakkuma's first ever stop-motion animated series Rilakkuma and Kaoru which premiered worldwide on Netflix in April 2019. The new series is also a stop-motion animation adventure.

The new series features Kaoru (voiced by Mikako Tabe), Rilakkuma, Korilakkuma and Kiiroitori who are all set for a fun-filled day at an amusement park. Join the gang as they face a number of exciting incidents and make some new encounters at closing time.  There are a total of eight episodes, each of which lasts approximately ten minutes.

The Rilakkuma and Kaoru series ranked at number two on Netflix's list of top 10 most watched shows of 2019 in Japan. The new series will be available to watch in over 190 countries worldwide.

Rilakkuma's fun adventures have only just begun so stay tuned!

©2020 SAN-X CO., LTD. ALL RIGHTS RESERVED