Miniature Theme Park SMALL WORLDS TOKYO to Open in Tokyo Next Spring
The all-new SMALL WORLDS TOKYO theme park is set to open in the Ariake district of Tokyo in spring 2020.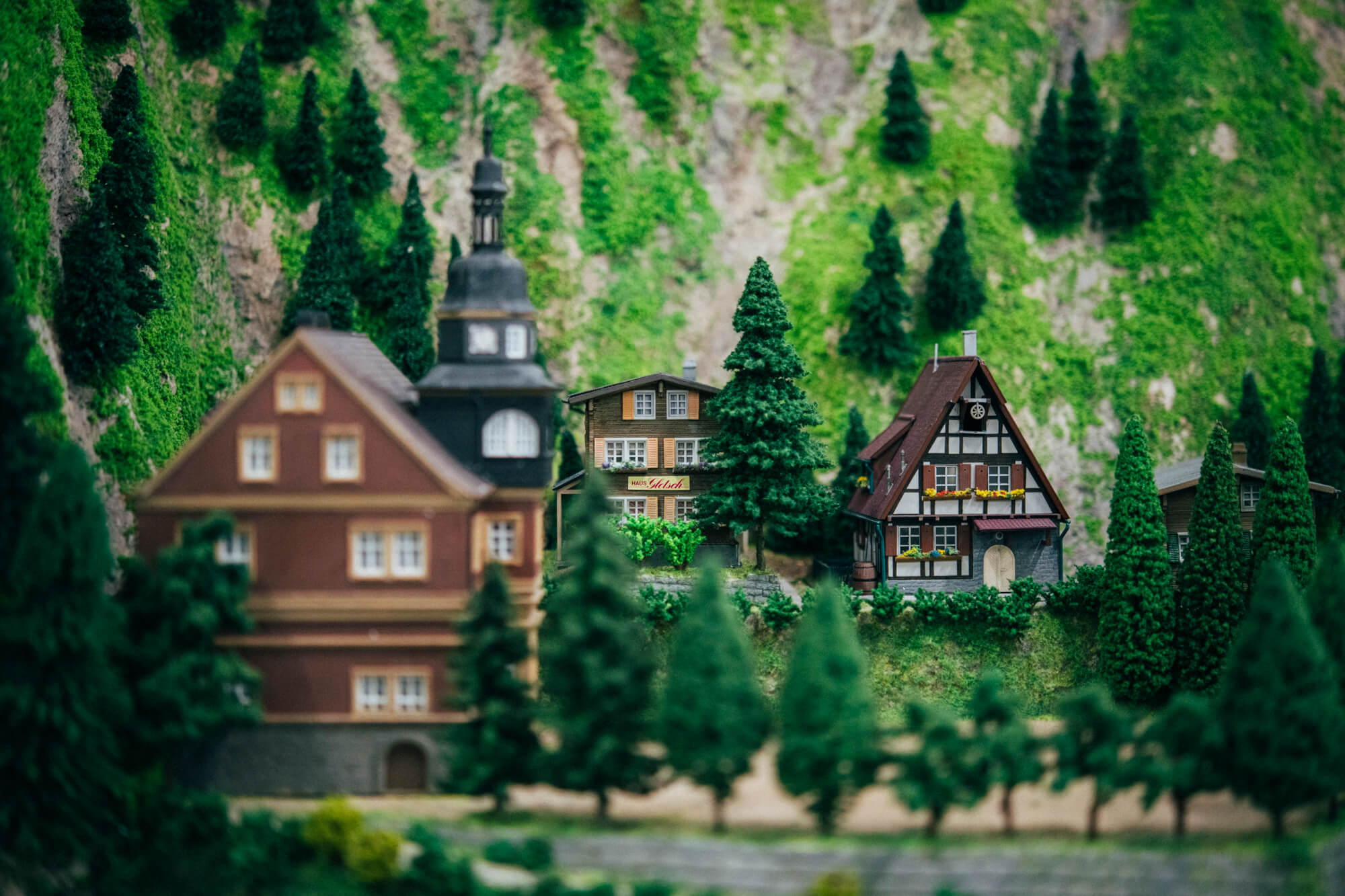 The park will cover an 8,000m2 area which will be split into seven different areas made up of moving miniature models: the Kansai International Airport, the Space Center, World Streets, Sailor Moon, Neon Genesis Evangelion Tokyo-3, and Neon Genesis Evangelion Evangelion Cage.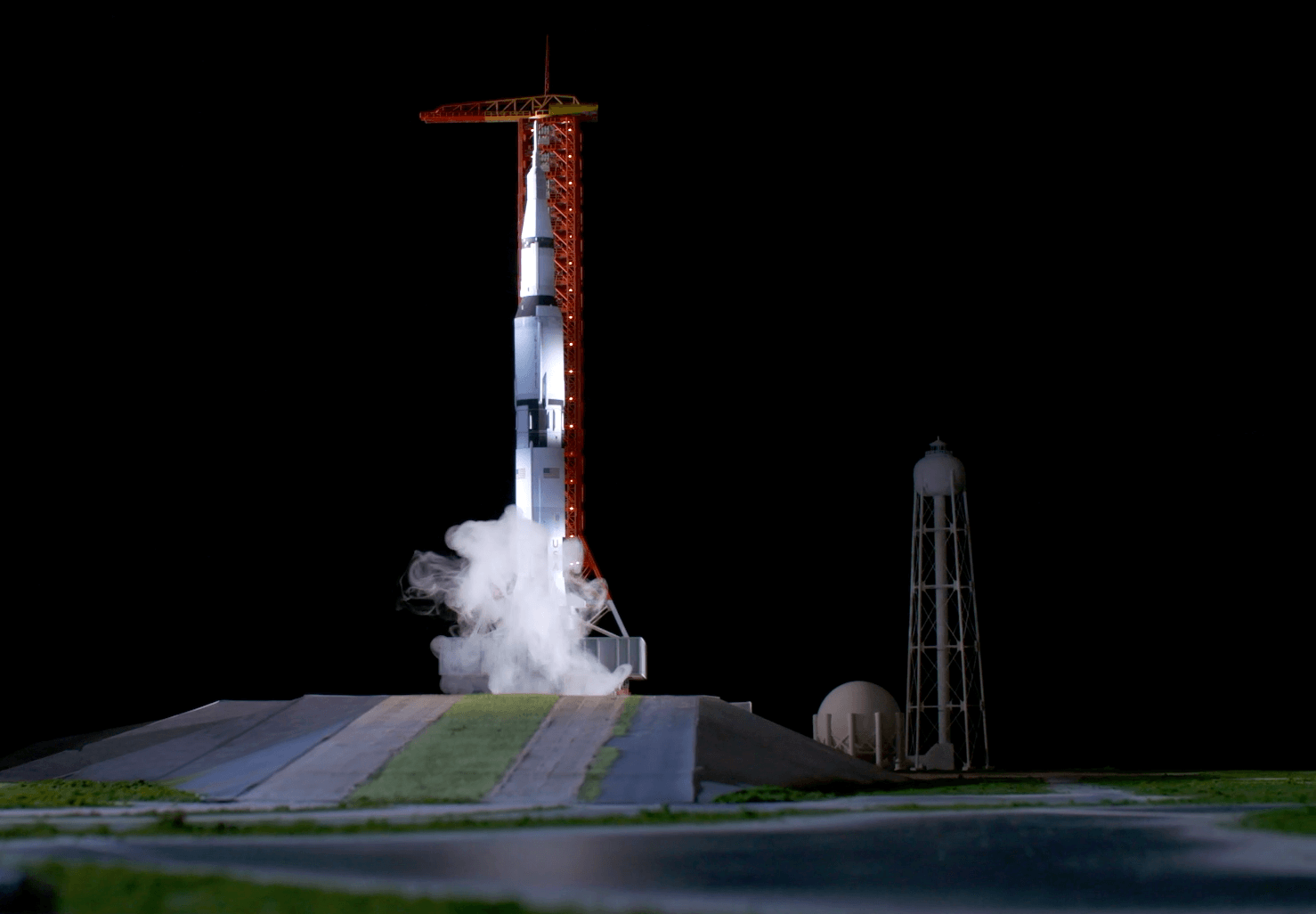 The facility hopes to bring a new level of immersion the likes of which we have not seen before. It is a joint project between Japanese creators Tatsuya Kaneko and Shōji Kawamori and a team of Japanese engineers. Using the latest cutting-edge technology and delicate artistry in Japan, the staff behind this project have built a moving miniature universe that will transport visitors to another world.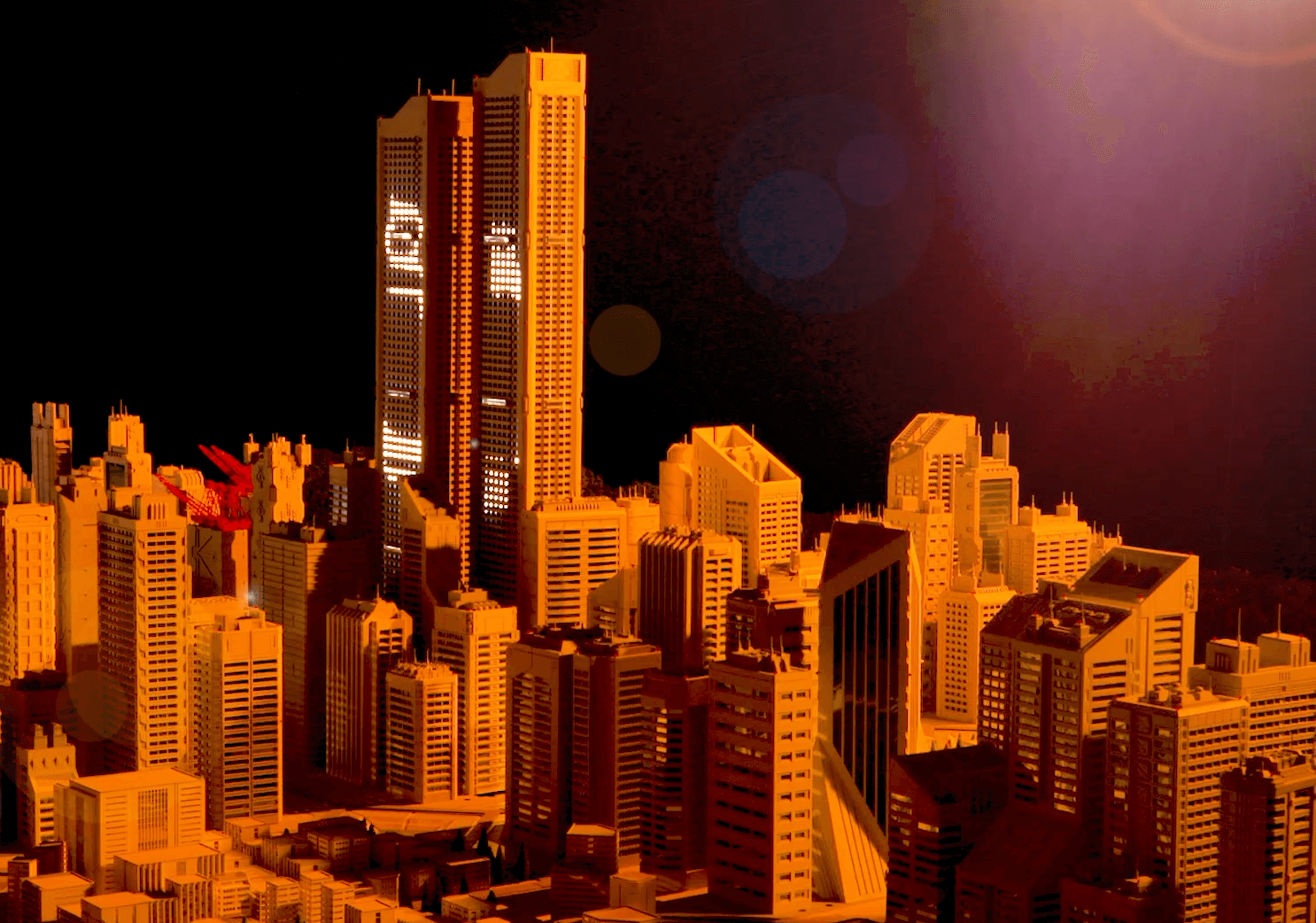 Sailor Moon fans will delight in the recreation of Azabu-Jūban, a district of Tokyo where the series protagonists reside, and Crystal Tokyo. Evangelion fans will also rejoice in witnessing Tokyo-3 as well as Evangelion Cages in which Evangelions are housed.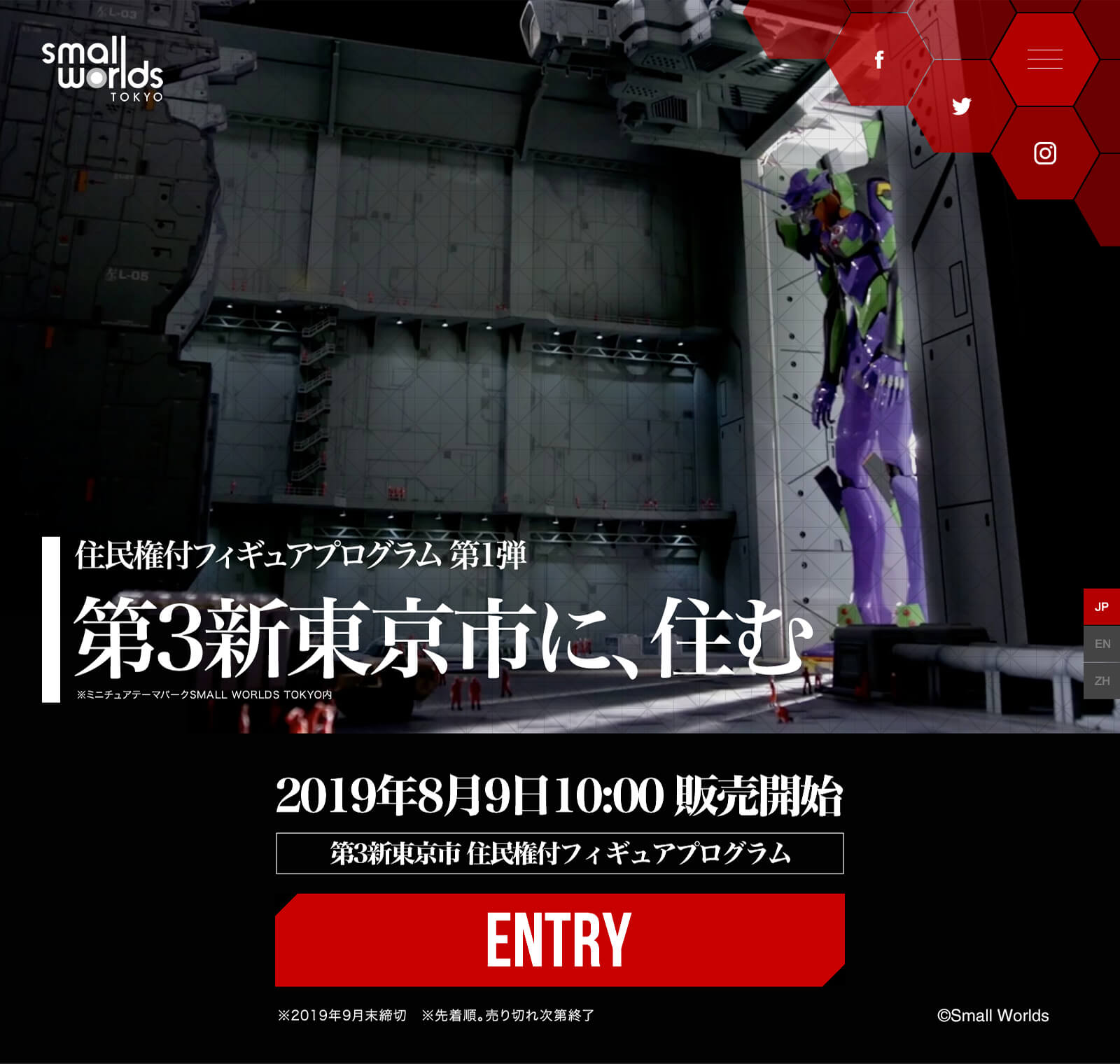 Not only will visitors be able to look at the miniature world, they can become part of it too with the Citizens Rights Figure Program which will scan a 3D model of the person and have a figure of themselves placed in the area of their choice. Sign-ups for this program will open on August 9 at 10:00 (JST) on the park's website.
Details on tickets and facility specifics will be announced in the near future.
©SMALL WORLDS. Inc
Information
SMALL WORLDS TOKYO
Address: Ariake Butsuryu Center, 1-3-33 Ariake, Koto Ward, Tokyo
Official Website: http://www.smallworlds.jp/
RECOMMENDED ENTRIES
LEGOLAND Japan Celebrates The Grand Opening of LEGO NINJAGO World

Looking for a fun day out with kids in Japan? LEGOLAND Japan is the perfect family day outing destination. At 1pm on July 1, the park celebrated the grand opening of the brand new area LEGO NINJAGO World. This is the first time this park has ever been expanded since opening in April 2017.

The opening ceremony featured special guests, including pop singer and actress Miki Shoji and approximately 70 students from Nagoya Shiritsu Inaei Elementary School. Miki Shoji, who also enjoys a trip to LEGOLAND from time to time, made the following comment at the ceremony:

"Whether you are a child or adult, the new LEGO NINJAGO World has many attractions such as the Flying NINJAGO that everyone can enjoy. This is the perfect place to have fun with your family this summer!"

There were many other special events held on the day of the grand opening, such as a countdown. At one point, Miki Shoji and the children even took part in a shuriken-throwing event with seven NINJAGO characters. What a spectacular day it was! After the ceremony had finished, some of the students who were selected as representatives of their school were given the opportunity to be the first to ride the Flying NINJAGO. 

LEGO NINJAGO World is the eighth area of LEGOLAND Japan and is a popular area in all Legolands across the world. From the moment the children step into the NINJAGO area, they will be immersed in an entirely new world. From the surroundings to the attractions and Ninja activities, they will learn a variety of essential ninja skills.

Whether you are a child or an adult, LEGOLAND Japan invites you to enjoy a ninja experience. ♪

Information

LEGOLAND Japan

Address: Kinjoufutou, LEGOLAND Japan Limited, 2 Chome-2-1, Minato Ward, Nagoya, Aichi

Website: https://www.legoland.jp/

Soar All Over The World With DisneySea's Brand New Attraction Soaring: Fantastic Flight

Tokyo DisneySea will open their new attraction Soaring: Fantastic Flight on July 23. This ride is an immensely popular attraction at theme parks around the world. DisneySea has created a new adaptation of this ride, offering a brand new and original experience to visitors.

Model Saki Shibata from MOSHI MOSHI NIPPON Editorial Department headed to DisneySea with model Kanako for an exclusive opportunity to experience this attraction before it opens to the rest of the public!

Climb up the stairs next to the Mediterranean Harbor and the attraction will lie right before your eyes. 

Before you enter the building, you will notice that there are lots of photo spots outside. 

You will also spot Camellia Falco; a keen flyer who became the first woman to be accepted in the Society of Explorers and Adventurers in 1851.

The Museum of Fantastic Flight located in the Mediterranean Harbor is celebrating Camellia Falco's innovation in the field of aviation by holding a special commemorative exhibition dedicated to her and her research. 

The final room of the museum is a gallery filled with Camellia's outstanding achievements.

Finally, it was time to climb aboard the invention of Camellia and her colleagues; an aircraft called the Dream Flyer.

The Dream Flyer was a magnificent trip. We soared through the sky, through the nature and around famous places of the world.

We were propelled from one place to another, experiencing a range of new atmospheres and surroundings in so many ways. At each location, we felt the wind and temperature of each country on our skin and could even smell a mix of intriguing smells unique to each location. 

The final destination we arrived at was our most favourite… 

This DisneySea original attraction is overflowing with imagination. It was like flying through an imaginary world. You absolutely must check it out. 

Fantastic Flight Churros (Pineapple): ¥400

Fantastic Flight Drink (Lychee Bubble Tea): ¥450

To celebrate the opening of the new attraction, new Fantastic Flight-themed merchandise and foods have been released. Zambini Brothers' Ristorante is even selling pineapple flavoured churros and bubble tea. Just looking at the blue sky colour of these delicious treats will leave you feeling refreshed.

Postcard: ¥200 

Origami Notebook: ¥400

Socks (22 ー 25cm/ 25 ー 27cm): ¥700

Please check out the full goods range!

It has been quite a while since DisneySea has opened a new attraction, so the park is booming with excitement in anticipation for its grand opening to the public! Climb aboard the Soaring: Fantastic Flight ride and embark on a worldwide adventure! 

©Disney
RELATED ENTRIES
SHINING MOON TOKYO: Sailor Moon Show Restaurant to Open in Azabu-Juban

Azabu-Juban is a district in Tokyo and considered a holy ground amongst Sailor Moon fans as it is where the Sailors reside in the series. That fact is about to be set in stone as the all-new show restaurant SHINING MOON TOKYO is set to open in Azabu-Juban on August 15.

The building used for the restaurant was actually built in the same year when the Sailor Moon manga began serialisation. It's also located in Joule A, the same place where Jewelry OSA-P appears in the series.

Since its release in 1991, the Sailor Moon manga series has been translated into 17 languages, and the anime series has made it to 40 countries worldwide. It has even spawned musicals which have been taken around the world. Now, fans can look forward to enjoying their favourite series in a new form with the opening of SHINING MOON TOKYO.

The restaurant's stage show is being produced by Nelke Planning who has been involved in many of the franchise's musicals. It will make use of stunning LED visuals and lightning and will feature music and dancing.

At the entrance to the restaurant is a gorgeous golden moon which you can sit on and pose like one of the Sailors.

A little further in is the stage, whose pink aesthetic and decorations have received the official stamp of approval from Sailor Moon author Naoko Takeuchi. The distance between the stage and audience is short, allowing for an up-close, immersive and thrilling spectator experience.

Concealed behind glass display cases are gorgeous and glittery Sailor Moon outfits.

Our five Sailors all feature in the stage show who we get to see in their everyday lives, during their transformations, and in battle scenes. The manga will be brought to life before the crowd's eyes.

Most of shows will be non-verbal, meaning that people can enjoy them without understanding Japanese. Many different stories will be told on stage―you can find out which ones they will be showing while at the restaurant.

The restaurant will feature a kawaii menu with original drinks and dishes you can't get anywhere else.

Sailor Planet Sushi Balls – ¥1,800 (Tax Included)

This tropical-looking sushi platter is made up of five different sushi balls including Japanese halfbeak, Okinawan spinach, salted salmon roe, snow crab, and conger eel. The vinegar used in the dish has antioxidants in it which will protect your body like a Guardian Sailor!

Tsukino Family Classic! Rabbit Curry – ¥1,800 (Tax Included)

The rice in this adorable dish is made into the shape of a rabbit, which in Japanese is usagi―and is also the name of our titular heroine! It contains fragrant spices which are sure to warm your body and healthy herbs to soothe fatigue.

SHINING MOON TOKYO Roll Cake – ¥1,500 (Tax Included)

For dessert, look forward to a gorgeous strawberry roll cake topped with fresh cream and cherries. If you like the sound of lots of flavours dancing in your mouth at once, then we recommend this one to you!

SHINING MOON TOKYO Pancakes – ¥1,500 (Tax Included)

The sweet and sour taste of the mango and kiwi elevate the nectarous notes of the maple pancakes. It even comes with an iced Sailor Moon cookie.

Pretty Guardian Lunch Box (Left) / Moon Prism Rice Burger (Right)

Once you've eaten everything in your lunch box, which includes rice balls, vegetables and more, you can take it home with you to add to your Sailor Moon collection!

Drinks – ¥800 Each (Tax Included)

There are five drinks inspired by each respective Sailor and each comes with their own original coaster.

Acrylic Silhouette Key Rings – ¥1,300 Each (Tax Included)

Stock up on your Sailor Moon collection too with a whole range of exclusive goodies!

Enter a new Sailor Moon world with food and entertainment at SHINING MOON TOKYO when it opens in the Sailors' hometown on August 1.

Model: Ruki

ⒸNaoko Takeuchi
ⒸNaoko Takeuchi・PNP / Sailor Moon –SHINING MOON TOKYO–

Information

SHINING MOON TOKYO

Grand Opening: August 15, 2019

Address: Joule A Floor B1F, 1-10-1 Azabu-Juban, Minato Ward, Tokyo
Access: Direct connection from Azabu-Juban Station which is on the Toei Edo Line and Tokyo Metro Namboku Line
Official Website: https://sailormoon-shiningmoontokyo.com/en/

Beautiful Sailor Moon T-Shirts Released by UNIQLO's UT Brand

UNIQLO's graphic t-shirt brand UT it collaborating with Sailor Moon to release a collection of t-shirts at UNIQLO stores across Japan and their online store on June 23.

The original Sailor Moon manga series written and illustrated by Naoko Takeuchi was the biggest shojo manga series of the 1990's. It has been translated into 17 languages and the anime series has been made available in over 40 countries. The Sailor Moon 25th Anniversary Project began in 2017 and has brought about new anime series, a musical and more. In July this year, the manga series was released digitally and simultaneously worldwide for the first time.

To celebrate and help promote the digital distribution of the manga series, the t-shirt collection was made in collaboration with Naoko Takeuchi herself. The designs are enough to make the hearts of fans out there throb.

This design features Sailor Moon's iconic pose when she declares, "In the name of the moon, I'll punish you!"

This design showcases the classic scene when the Sailors send in their power to the Holy Grail. The dialogue has been translated into 10 languages in celebration of the international digital distribution of the manga.

The front of this t-shirt features the series logo while the back has the Sailors and Luna each with their respective colours.

The back of this t-shirt features Sailor Moon's birthday scene. It comes with trendy tie-dye colouring.

This final design has a pocket with a picturesque scene of Azabu-Jūban, a district in Tokyo where the Protagonists live. There is also a cute embroidering of Luna above it.

From longtime readers to more recent fans, this is a collection you're sure to enjoy!

©Naoko Takeuchi

Q-pot Cafe's Dreamy Sailor Moon Afternoon Tea | Food Review

Hey, readers. I'm Midori from MMN's editorial team.

Sailor Moon fans are going to want to visit Q-pot right now―a cafe in Omotesando that makes desserts that look like real accessories―as the cafe is currently collaborating with the franchise. The inside of the cafe has been transformed into a cute and magical Sailor Moon world, the kind you could only imagine in your dreams. It has blown up since it opened on June 30 across Japanese social media.

There was no way I was going to miss a chance to eat here, so I took a trip to Q-pot to see what kind of kawaii things they had on the menu for the collaboration.

You'll know Q-pot when you see it in Omotesando by the pouring teapot on the wall next to the menu outside.

Strung up at the entrance are lots of ema plaques where people write their wishes and goals.

As soon as you step inside the cafe you are transported into a world of cute. The various chocolate and biscuit decorations on the wall are just plain kawaii. It gets you excited to start eating♡

I started by ordering the drink set which comes with the Moon Twilight Soda and Tuxedo Night Mocha. The soda contains berries and its lemon and apple flavour gives it a sweet and sour taste. The pink gradation is cute too♡

The mocha takes inspiration from Tuxedo Mask flying through the city at night. The rim of the glass is lined with sparkly sugar. The drink isn't just an ordinary cafe mocha – it secretly contains a sweet strawberry flavour which adds an enchanting aftertaste.

Next I tried the Transformation Brooch Macaron Cake. Shaped as a macaron, this cake is based by the brooch necklace which Usagi uses to transform into Sailor Moon. It's served on a ribbon-shaped plate which you can take home with you. The cake is filled with apricot and mango mousse inside which is pineapple♡

On top of the macaron is another exquisite macaron containing lemon jelly. The jelly and fruit sparkle to create a girly and gorgeous dessert. After you've eaten you can take the plate back to use at home!

And now for the crowning jewel: the Sailor Moon Afternoon Tea Set! This is one that anybody is going to crave when seeing it. It comes with two plate packed with food and desserts. The ribbon at the top is cute too.

The upper tier is adorned with macarons, mousse cakes, cookie sandwiches, and glass desserts.

The lower tier has sandwiches, vichyssoise soup, and olive and tomato pinchos.

The glass dessert is a raspberry mousse topped with Sailor Moon's Moon Stick. The mousse is fluffy and very tasty. The sourness of the berries isn't too strong either – it's a nice and light flavour.

When biting into the mousse cakes your mouth is filled with the gentle sweetness of the white chocolate.

Macarons are a popular dessert at Q-pot. The Sailor Moon ones are bite-sized and almost seem a waste to eat because of how cute they are. The cookie sandwiches, which are based on Luna and Artemis, are stuffed with lemon cream which has a refreshing taste. The cookies also have a delicious buttery flavour.

The lower tier sandwiches contain duck and broccoli. The sandwiches are small but you get a lot of veg so you won't go hungry. The soup is great not just as a light meal but as a palate cleanser after the desserts too. Try eating some when your stomach says it's full from all the sweet stuff!

My belly was pretty full after this afternoon tea set. I recommend ordering it for lunch.

If you're looking for a place to eat out with your girl friends when why not enter the fairy tale world of Q-pot for the Sailor Moon collaboration? Q-pot even has its own merchandise too so be sure to check it out!

©Naoko Takeuchi・PNP・Toei Animation

Sailor Moon Show Restaurant To Open in Azabu Juban, Tokyo

Dining on Sailor Moon-themed food while being entertained by a live Sailor Moon musical is a dream come true for many. On August 15, 2019, a show restaurant called Sailor Moon-SHINING MOON TOKYO will open in Azabu Juban, Tokyo. 

Japan has already surprised many with the release of a Sailor Moon 2.5D Musical. This is a type of modern Japanese musical theatre based on anime where the characters are brought into the real world. This new show restaurant is aiming even higher, offering a completely new form of live entertainment. 

There isn't a better place for the restaurant to open than Azabu Juban, where the Sailor Moon characters are often seen in the anime. In fact, Azabu Juban is a holy land for all Sailor Moon fans, attracting fans from all over Japan and even from overseas. Once fans heard the news of the show restaurant, excitement spread like wildfire.

There is no doubt that this original show is a fantastic opportunity to delve deep into the world of Sailor Moon. There will also be the opportunity to try meals and drinks that are based on the anime which is not sold anywhere else. Of course, there will also be an area dedicated to the sale of original goods. 

The official website was published ahead of the grand opening of the restaurant. General ticket sales will be launched at 10 am on July 21. Enjoying Sailor Moon-themed meals and drinks while being entertained by a Sailor Moon stage show is a completely unique experience that many are curious about.

©️Naoko Takeuchi

©️Naoko Takeuchi, PNP, Sailor Moon  –SHINING MOON TOKYO –

Information

Sailor Moon  –SHINING MOON TOKYO –

Location: Basement Floor 1, Joule A, 1 Chome-10-10 Azabu Juban, Minato City, Tokyo 

Grand Opening: August 15, 2019 

※ Ticket sales start at 10 am on July 21, 2019

General Ticket Enquiries: info@sailormoon-shiningmoontokyo.com 

Official Website: https://sailormoon-shiningmoontokyo.com/ 

Get Your Own Cute, Fluffy & Destructive Evapacasso in Alpacasso x Evangelion Collaboration

Tokyo Otaku Mode Inc. is now taking orders for a set of three limited edition Evapacassos and NERV HQ over on their official website, TOM Net and the EVANGELION STORE.

The adorable Evapacassos are a collaboration between the popular plush toy series Alpacasso and the anime series Neon Genesis Evangelion. The toys are designed after Unit-01, Unit-00, and Unit-02 with their characteristics woven into the alpacas along with the unique colouring of the Evas.

JUMBO Set: ¥9,600 (Before Tax) / STANDARD Set: ¥5,850 (Before Tax) / MASCOT Set: ¥4,200 (Before Tax)

With their fluffy fur and adorable beady eyes, the Alpacassos have been fused with NERV's Multipurpose Humanoid Decisive Battle Weapon, Artificial Human Evangelions, to become cute artiodactyl decisive weapons. The Evapacassos come in three sets: the 30cm JUMBO size, 18cm STANDARD set, and palm-sized MASCOT set which come with ball chains.

Each set also comes with glittery badges showcasing the unit numbers as well as the NERV HQ where the Evapacassos live. The sets can only be purchased through pre-order, and the deadline is July 31, so be sure to order yours ASAP!

© AMUSE © khara

Information

Evapacasso

JUMBO: ¥9,600 (Before Tax)

STANDARD: ¥5,850 (Before Tax)

MASCOT: ¥4,200 (Before Tax)

*Each set comes with Unit-01, Unit-00, and Unit-02. The NERV HQ is also scaled to size depending on which set you order.

Pre-Order Window: July 4, 2019 – July 31, 2019 at 23:59

Shipping: From Late November 2019

Order Page: https://otakumode.com/projects/evapacasso

EVANGELION STORE: https://www.evastore.jp/

Sailor Moon Manga to be Released Digitally Worldwide

The Sailor Moon themed event USAGI BIRTHDAY SPECIAL PARTY 2019 was held at Laforet Museum Harajuku on June 30. This event has become an annual celebration in recent years to honour the birthday of Usagi Tsukino, the main character of the series. The venue was packed by countless fans.

It began with a video of the opening for the Sailor Moon musical "Pretty Guardian Sailor Moon" The Super Live after which its cast appeared on stage to open the event: Tomomi Kasai (Sailor Moon/Usagi Tsukino), Momoko Kaechi (Sailor Mercury/Ami Mizuno), Kyoko Ninomiya (Sailor Mars/Rei Hino), Kanna Matsuzaki (Sailor Jupiter/Makoto Kino), and Yu Nakanishi (Sailor Venus/Minako Aino).

They were followed by Kotono Mitsuishi (Sailor Moon/Usagi Tsukino) and Misato Fukuen (Sailor Chibi Moon/Chibiusa), voice cast from the TV anime series Sailor Moon Crystal. The two of them did a rerun of a radio show previously presented by Mitsuishi for members of the official Sailor Moon fan club "Pretty Guardians" where they answered questions from fans.

Legendary Sailor Moon composerAkiko Kosaka was then invited on stage to answer questions from listeners. She performed La Soldier and Tuxedo Mirage from the franchise's 400+ track discography.

The event didn't end here however, things were just getting started as a string of announcements were about to commence. New information for the Sailor Moon 25th Anniversary Project was announced.

Firstly, it was revealed that the Sailor Moon manga series will be released digitally worldwide in 10 languages. It began rolling out on July 1.

To celebrate this, t-shirts with illustrations from Sailor Moon author will are being released exclusively at UNIQLO through their graphic t-shirt brand UT.

It was also announced that the franchise will celebrate with Japanese jewellery company Samantha Thavasa this fall and that this year will see the return of the popular Sailor Moon Cafe from 2017 with the new theme "Girls Night Out" this October.

An event will also be held to commemorate the 45th anniversary of Akiko Kosaka titled "Sailor Moon x Akiko Kosaka 45h Anniversary Music History Supported by Pretty Guardians." The line-up includes an appearance from ANZA, the first person to play Sailor Moon and Usagi in the Sailor Moon musicals back in the 90s. This two-day event will be held at Harajuku Quest Hall on November 9 and 10 with the first day focusing on piano performances and a talk and the second with a full backing band.

The first ever Sailor Moon themed ice skating show is also set for June 2020 with a performance by Russian figure skater Evgenia Medvedeva who made headlines for appearing as Usagi and Sailor Moon for Dreams on Ice at Nagaoka City Hall in July 2016 and again for the 2017 ISU World Team Trophy at Yoyogi National Gymnasium in Tokyo.

Medvedeva released the following video where she commented on the forthcoming performance.

Pre-sale tickets for the ice skating show and Akiko Kosaka's 45th anniversary event are now on sale over at the official Pretty Guardians fan club for 2019 members only.

Finally, a new two-part film titled Sailor Moon Eternal. Kazuko Tadano, who was the original character designer 90's series, is returning to work on the character design for the films. Check out the teaser below.

The films are set to be released sometime next year and will be overseen by Naoko Takeuchi.

At the end of the event, everybody sang Moonlight Densetsu together, drawing the info-packed event to a close.

Photography: 佐藤里奈

©Naoko Takeuchi

©Naoko Takeuchi・PNP/"Pretty Guardian Sailor Moon" The Super Live Production Committee

©Naoko Takeuchi・PNP/ Sailor Moon Eternal: The Movie Production Committee

Information

Sailor Moon x Akiko Kosaka 45h Anniversary Music History Supported by Pretty Guardians

Date: November 9 – November 10, 2019

Location: Harajuku Quest Hall

Day One Line-Up

Akiko Kosaka/ANZA・Hisano Akamine・Misako Iwana・Emi Kuriyama・Meiko Miyazawa・Sanae Kimura/Hikari Ono・Sakoto Yoshioka・Yūta Mochizuki

Day Two Line-Up

Akiko Kosaka/ANZA・Hisano Akamine・Misako Iwana・Emi Kuriyama・Meiko Miyazawa・Yūko Hosaka・Sanae Kimura・Yuhka Asami・Mao Mita・Tamaki Shirai/Yūta Mochizuki・Ryuji Kasahara・Momoko Okuyama/Hikari Ono

Sailor Moon Official Website: http://sailormoon-official.com/

Sailor Moon & Q-pot.'s 5th Accessory and Food Collaboration Begins June 30

Every year, dessert-inspired accessory brand Q-pot. collaborates with Sailor Moon, and this year will mark their fifth.

Macarons are the theme this year. The collaboration will begin on June 30, the birthday of the titular character Usagi Tsukino, with the release of various accessories and menu items.

Q-pot. Accessories

Transformation Brooch Macaron: Necklace ¥15,000 (Before Tax) / Key Ring ¥13,000 (Before Tax)

Macarons have been a long-awaited entry to the series amongst fans, and they are finally here in the form of the Sailors' transformation brooch. This luxury accessory features a gold plate and colourful gemstones.

Sailor Ribbon Macaron: Necklace ¥9,500 (Before Tax) / Bag Charm ¥7,500 (Before Tax)

These mini macarons are inspired by each Sailor's costume, with the pâte de fruits part representing the ribbon on each character's breast and the macaron itself their collars. The colours too are in line with each character's costume.

Luna Macaron & Artemis Macaron: Necklace ¥10,000 (Before Tax) / Bag Charm ¥8,000 (Before Tax)

Luna and Artemis who support the Sailors on their adventures have been turned into delicious-looking macaron accessories. The gem colour of the Luna accessory is based on Sailor Moon while Artemis's is based on Sailor Venus.

All of these accessories are packaged in this beautiful round box. Their elegant presentation makes them look like luxurious sweets.

Q-pot. Cafe's Collaboration Menu

Transformation Brooch Macaron Cake (w/ Plate) + Drink Set: ¥3,900 (Before Tax) *Contains milk, eggs and wheat

This gorgeous cake is made to look just like the transformation brooch macaron. It contains apricot which glistens just like when the Sailors transform and a rich mango mousse. The fancy ribbon plate it is served on can be taken away with you.

Crystal Star Macaron Cake (w/ Plate) + Drink Set: ¥3,900 (Before Tax) *Contains milk, eggs and wheat

Another beautiful cake, this time based on the Crystal Star Compact macaron. It contains a peach and strawberry mousse which glistens just like when the Sailors transform. This ribbon plate too can be taken away with you.

Sailor Ribbon Macaron Parfait (w/ Coaster) + Drink Set: ¥2,500 (Before Tax) *Contains milk, eggs and wheat

These parfaits topped with cute macarons are inspired by the Sailors' costumes. They include refreshing cream cheese, milk tea mousse and different sauces depending on the character such as peach or kiwi. If you line all five up on the table it will feel like casting Sailor Planet Power!

Sailor Afternoon Tea Set / Drink Set for 1 Person: ¥2,600 (Tax Included) *Contains milk, eggs and wheat

If you're looking for a little more luxury why not indulge in this tea set? It's packed full of fruits and other delights representative of the Sailor Moon world.

Moon Twilight Soda

Also on the menu is the apple and lemon flavoured Moon Twilight Soda which captures the romantic instant when the sky turns a light pink colour just before it's completely wrapped in night.

There are lots of other accessories and menu items in addition to these too so be sure to check out the collaboration.

©Naoko Takeuchi

©Naoko Takeuchi・PNP・Toei Animation

© Gramme Co.

Sailor Moon Charms, Accessories & More Merchandise Coming to Casselini This Summer

Clothing and accessories shop Casselini is set to collaborate with Sailor Moon for its second time starting on July 5 when it will drop a whole array of Sailor themed accessories and items.

The tote bag series―which featured designs taken from the anime series―and was popular during the first collaboration round has been revived and all-new designs. The hugely-popular cat charms are also making a return with a total of six new designs to look forward to.

Sailor Moon Princess Serenity Cat Charm ¥6,480 (Before Tax) Release: July 5, 2019

The "Sailor Moon Cat Charms" were a huge hit with fans in the first collection. Fans won't be able to resist this second collection either. This time, Princess Serenity is also making an appearance. They will make for a super cute bag charm or key chain.

Sailor Moon Crystal Star Compact Earrings ¥3,132 (Before Tax) Release Date: July 5, 2019

These earrings have the same pattern as the Crystal Star Compact that Sailor Moon and the other Sailors use to transform. These large earrings will sway gently in the summer breeze. The colours too are also very summery, making them a perfect summertime accessory.

Sailor Moon Choker ¥3,132 (Before Tax) Release Date: July 5, 2019

This simple yet dainty choker is casually decorated with Sailor Moon motifs. You're sure to look as cute as a Sailor by wearing this together with the earrings.

Sailor Moon Quilted Shoulder Bag ¥8,100 (Before Tax) Release Date: July 5, 2019

These quilted sacoche shoulder bags are a must-take wherever you go this summer. There are two designs: the Crystal Star Compact and Luna the cat♡

Sailor Moon Beaded Pouch ¥4,320 (Before Tax) Release Date: July 5, 2019

The beaded designs on both the Crystal Star Compact pouch and Luna pouch have been carefully embroidered by hand. These items have been made with the closest attention to detail, down to the moon-shaped zip charm and the embroidery on the reverse side!

These are special items that fans just cannot miss out on!

©Naoko Takeuchi , PNP, Toei Animation Co., Ltd. ©️Naoko Takeuchi

Isetan Celebrates Sailor Moon's Birthday With Merchandise Collection

Bandai's fashion division has teamed up with the Shinjuku branch of Japanese department store Isetan to release a range of new Sailor Moon items on their official website. The collection is being released to celebrate series protagonist Usagi Tsukino's birthday which falls on June 30.

This is the 6th time Isetan has collaborated with Sailor Moon The theme this year is a combination of "Usagi's bedroom" and "boutique." The huge range includes a jewellery series made using Swarovski® crystals, phone cases and more. Expect to deck yourself out with Sailor Moon jewellery, decorate your house with Sailor Moon furniture, and more.

Sailor Moon Silver Crystal Necklace: ¥95,040 (Tax Included)

The line-up includes everything from designs based on items that appear in the anime series itself to accessories inspired by the characters' image colours such as Sailor Moon and Luna. The items are chic and nonchalant, meaning you can wear them in an everyday setting while still channelling your love for the series.

LIGHTS STYLE Collaboration – Sailor Moon/Princess Serenity Smartphone Cases: ¥13,200

13,200円(税込)

Bandai has collaborated with LIGHTS STYLE to release three smartphone cases made with Swarovski® crystals.

Sailor Moon Low Table: ¥64,800 (Tax Included)

The first ever furniture piece of the Sailor Moon collaboration series is also being released: three styles of low tables that represent Usagi's bedroom as a grown-up.

Lots of other items are included in the line-up, so be sure to check out the official product page.

©Naoko Takeuchi・PNP・Toei Animation ©Naoko Takeuchi

Sailor Moon Fans! Casselini is selling advanced collaboration items!

Clothing and accessories shop Casselini (キャセリーニ) is collaborating with Sailor Moon for the second time now! Get ready for some cute new Sailor Moon accessories and goods to be released in July!

The anime tote bag series that was popular from the first collaboration round has been revived and upgraded with new designs! The cat charms that were insanely popular last time have also been brought back. Now, there are a total of six new badges including new designs! The popular anime tote bag will be released on Saturday 25th May 2019 ahead of the other collaboration items.

Sailor Moon Anime Tote Bag ¥4,860 (price after tax) Release date: Sat 25/05/2019

These tote bags decorated with anime scenes are something that fans just won't be able to resist! They're also the perfect size ー A4! This makes them perfect for everyday use in a variety of scenarios. You can even use it as a bag to separate things inside your main bag! There's a purple and pink version to choose from!

These special items are a must-have for many fans! More information on this series will be released later!

© Naoko Takeuchi/PNP/Toei Animation

Sailor Moon: Celebrate Usagi's Birthday at Special Event in Laforet Harajuku

Fans of Sailor Moon who will be in Tokyo on June 30 this year are not going to want to miss a special birthday event being held at Laforet Harajuku for the series' main character Usagi Tsukino.

Several special guests will be invited on stage to perform at the event including voice actresses Kotono Mitsuishi (Usagi Tsukino) and Misato Fukuen (Chibiusa/Sailor Chibi Moon) as well as Akiko Kosaka who has sung many famous songs for the franchise, and the singers who played the roles of the five main sailors at "Pretty Guardian Sailor Moon: The Super Live" including Tomomi Kasai (Sailor Moon/Usagi Tsukino), Momoko Kaechi (Sailor Mercury/Ami Mizuno), Kyoki Ninomiya (Sailor Mars/Rei Hino), Kanna Matsuzaki (Sailor Jupiter/Makoto Kino), and Yu Nakanishi (Sailor Venus/Minako Aino).

Fans can also get their hands on merchandise as well as the latest information on the Bishojo Senshi Sailor Moon 25th Anniversary Project.

Pre-sale tickets are now available over on the official Sailor Moon fab club Pretty Guardians. Link and details below.

Information

USAGI BIRTHDAY SPECIAL PARTY 2019

Location: Laforet Museum Harajuku

Date: June 30, 2019

Time: Slot 1 – 15:30 / Slot 2 – 18:30

Ticket Price: Fan Club Pre-Sale – ¥3,000 (Tax Included) / General – ¥4,000 (Tax Included)

Ticket Windows

Fan Club Pre-Sale: April 1, 2019 at 12:00 – April 21, 2109 at 23:59

General: On sale from May 18, 2019 (subject to change)

"Pretty Guardians" – Official Sailor Moon Fan Club: https://prettyguardians.com/

Bishojo Senshi Sailor Moon 25th Anniversary Project Website: http://sailormoon-official.com/

©Naoko Takeuchi・PNP・Toei Animation

©Naoko Takeuchi

New Sailor Moon Attraction Arriving at Universal Studios Japan This Summer

Universal Studios Japan has been rolling out new attractions since January 18, 2019. The park is set to bring 8 attractions from six of Japan's biggest entertainment franchises that have taken the world by storm, such as Attack on Titan.

This summer, the next big attraction arriving at Universal Studios Japan will be Sailor Moon themed and will run from May 31 to August 25.

Last year, the gave host to Pretty Guardian Sailor Moon: The Miracle 4-D, an immersive 4-D experience that will followed an original Sailor Moon story. It was so popular that the attraction received an extension to run for longer, and even the manga's author Naoko Takeuchi praised it.

This year, the 4-D experience will return with a brand new original story featuring 10 Sailors and Super Sailor Moon. Guests are invited to the Moon Palace to join hands and combine their strength with the sailors to help save Sailor Moon who has been attacked by the enemy. They must awaken Super Sailor Moon.

Guests will be treated to a visual feast with the Sailors appearing right before their very eyes and transforming. It's the Sailor Moon experience all fans have dreamed of.

A selection of merchandise popular last year will also make a return. This will include the Universal Heart Contact pictured above which Sailor Moon uses to transform in the attraction.

Join the Sailors in their efforts to rescue Sailor Moon.

Information

Pretty Guardian Sailor Moon: The Miracle 4-D ~Moon Palace~
Location: Universal Studios Japan Cinema 4-D Theatre
Running: May 31, 2019 – August 25, 2019

USJ Official Website: https://www.usj.co.jp/

TM & © TOHO CO., LTD.

©カラー

©Naoko Takeuchi  書・紫舟

TM & © Universal Studios. All rights reserved.

© SCRAP All rights reserved.