Kobe Readies For Rugby World Cup With Hospitable Events
The 2019 Rugby World Cup is set to take place in Japan from September 20 to November 2. Many stadiums are hosting the games across Japan this year, one of which is Kobe Misaki Stadium. It is predicted that there will be many people visiting the city of Kobe for the World Cup.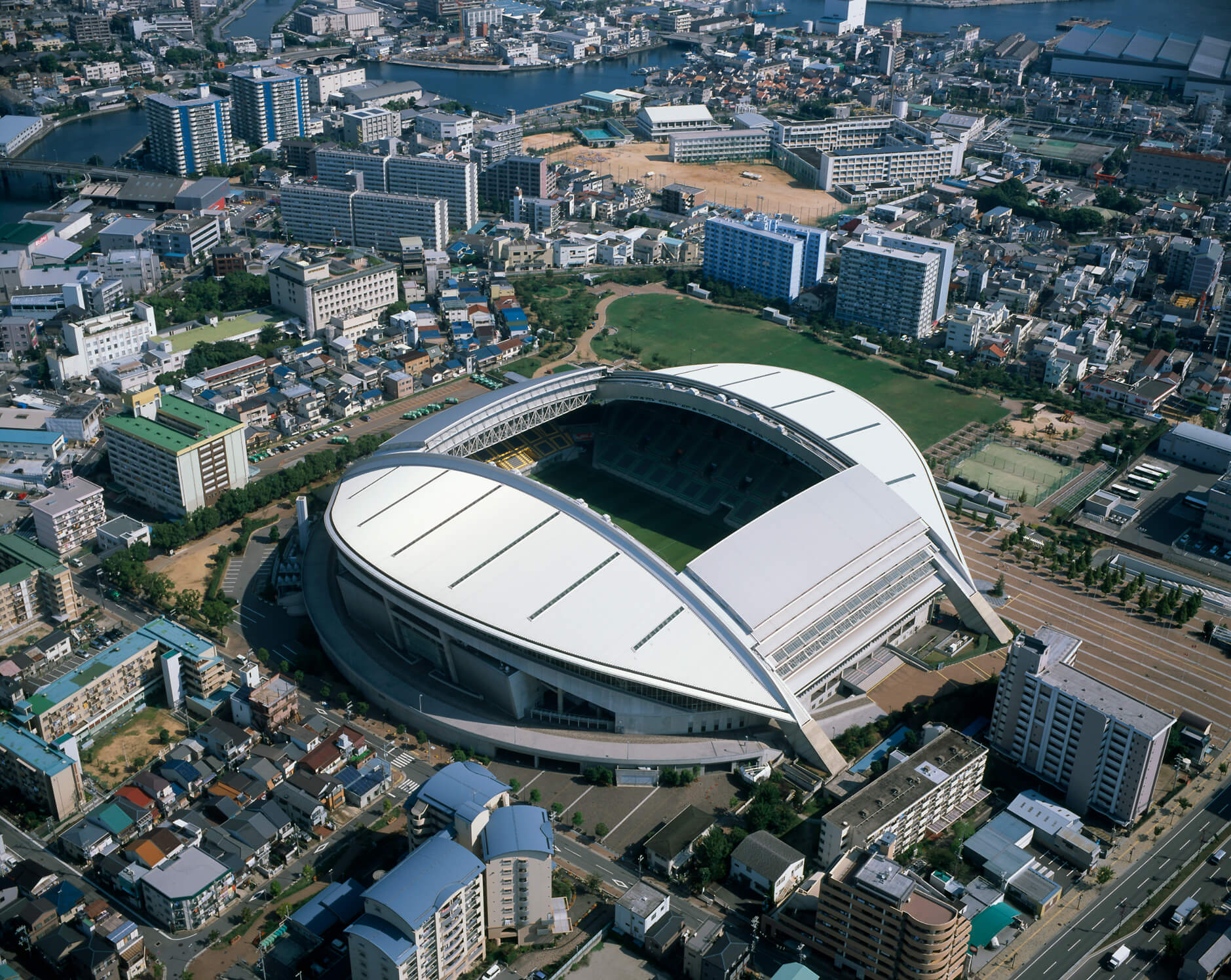 The competing teams at Kobe Misaki Stadium, also known as Noevir Stadium Kobe, are as follows: England vs USA on September 30, Ireland vs Russia on October 3, and South Africa vs Canada on October 8. An estimated 120,000 spectators will be present across the four matches, around 30,000 of which arriving from overseas.
In response to the many fans set to appear in Japan's sixth-largest city, venues are shops across Kobe are set to serve up a classic plate of Japanese omotenashi―or "hospitality―with a line-up of events and tours. Let's take a look at just some of the exciting things the city has planned for the 2019 Rugby World Cup.
1. Meriken Park Fanzone in Kobe
Rugby fans can enjoy the thrilling atmosphere of the World Cup at one of the many Fanzones set to open across Japan for the games. Entry to all of the Fanzones is free. In Kobe, look forward to live screenings of the matches, food stalls serving local food, promotional booths and more. The fun doesn't have to end at the matches: fans can continue to enjoy the excitement before and after too at a Fanzone.
2. Hospitable Events
The Kobe Tourism Bureau has teamed up with local business around the city to prepare what they are calling "Hospitable Events For Fans." Taking place from late September to early October, these events will offer exclusive and unique Kobe experiences. There are 6 in total, but we will take a look at just 2.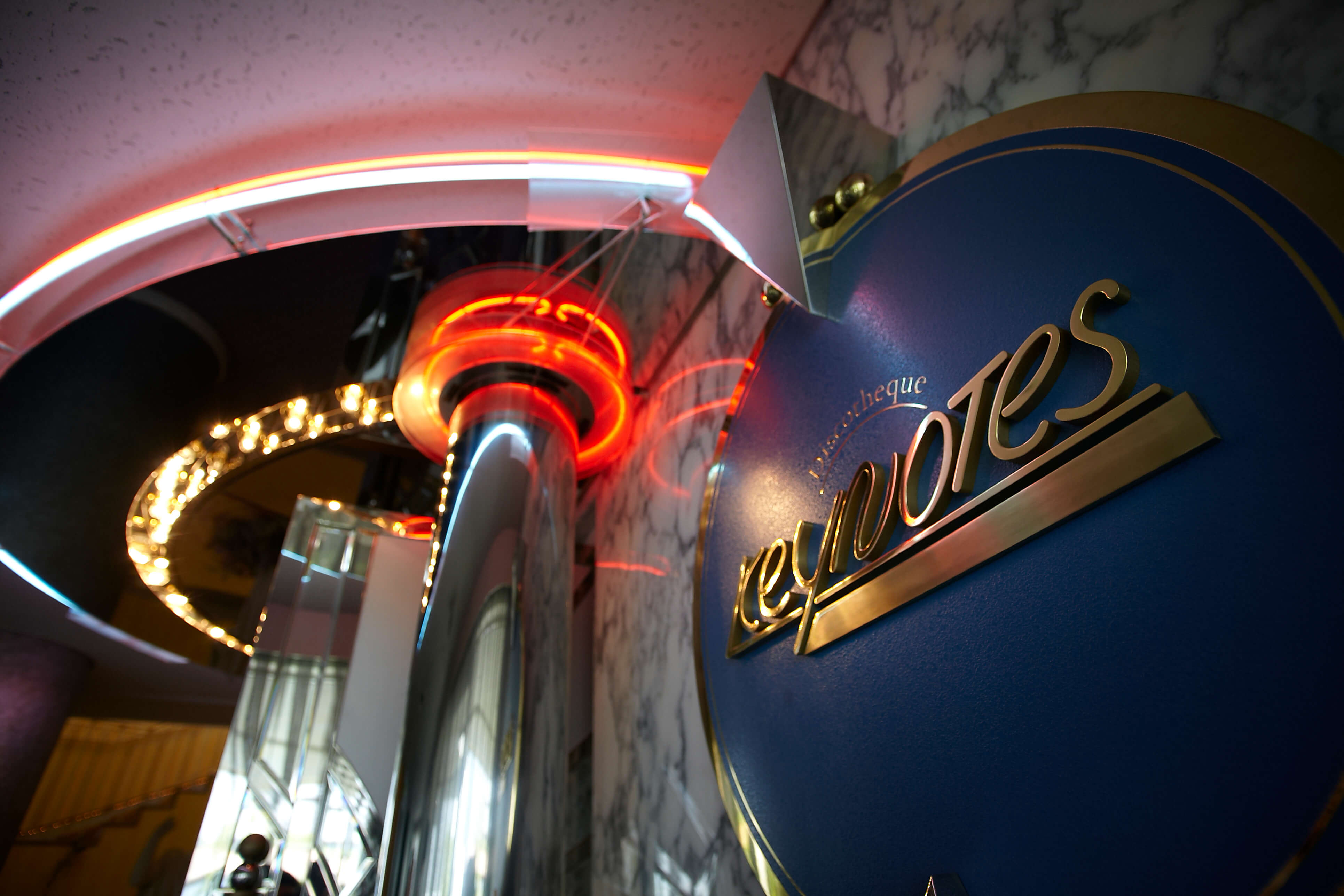 MUSIC&DANCE@KOBE PORTOPIA Night 2019
From big disco hits to rock tunes, EDM beats and groove, enjoy a feel-good late-night dance and music party at the fancy Kobe Portopia Hotel. Soak up the warm summer evening while freestyle boogieing.
YORU-BAR ~Night Food Festival~
People of all ages are invited to the popular YORU-BAR at Sannomiya Center Gai which will run from late September to early October. They will serve up a tasty selection of Japanese seafood to Kobe cuisine.
3. KOBE Experience Guided Tour
Aimed at foreign tourists attending the Rugby World Cup in Kobe, the Experience Guided Tour is comprised of 25 unique programs for people to experience Japanese culture, Kobe's local food culture, and more. The tours will not only be limited to Kobe either―some will also spread to neighbouring cities. Let's take a look at some of them.
*All programs available in English only
Premium Kobe beef at the almost 150-year-old restaurant Oi Nikuten
Kobe beef is one of the three top brands of high-quality Japanese Wagyu beef. It's the most well-known and popular type of Wagyu in Japan. With this program, you will learn various ways to enjoy Kobe beef at Oi Nikuten, a long-standing restaurant that first opened back in 1871.
▼Bookings
https://www.viator.com/tours/Kobe/Various-ways-to-enjoy-Kobe-beef-Long-established-store/d27432-165105P24
Experience Zen Meditation at Tenjoji Temple in Kobe City
Immerse yourself in traditional Japanese culture with Zen meditation session at Tenjoji Temple. Learn all about the rich history of the temple with an incredible guided walk before sinking deep into meditation.
▼Bookings
https://www.govoyagin.com/ja/activities/japan-kobe-experience-zen-meditation-tenjo-ji-kobe-city/11290
There is lots to be discovered in Kobe, and the doors to its culture are open and ready to embrace all for the Rugby World Cup. Look forward to everything here and much, much more when the matches begin on September 20.
Information
Meriken Park Fanzone in Kobe
Dates/Times
9/26@ 11:00-22:00
9/28 @ 11:00-21:30
9/29 @ 11:00-19:00
9/30 @ 11:00-21:30
10/3 @ 11:00-21:30
10/5 @ 11:00-22:00
10/6 @ 11:00-19:00
10/8 @ 11:00-21:30
Venue: Kobe Meriken Park (Address: 2-2 Hatobacho, Chuo Ward, Kobe, Hyogo Prefecture
Entry: Free
Official Website (English): https://www.2019kobe.com/news/20190816_03/
MUSIC&DANCE@KOBE PORTOPIA Night 2019
Dates: September 25th-30th / October 3rd-4th, 7th-8th
Time: 19:00-Midnight
*An event titled "FM802 & FM COCOLO Night" will run on September 27 and October 4
Venue: Party Room Key Notes at Kobe Portopia Hotel (South Building Floor 3F) (Address: 6-10-1 Minatojima Nakamachi, Chuo Ward, Kobe, Hyogo Prefecture)
Official Website (English): https://www.portopia.co.jp/en/convention/venues/keynotes/
Official Website (Japanese): https://www.portopia.co.jp/event-culture/event/detail/25/
YORU-BAR ~Night Food Festival~
Dates: September 26 / September 30 / October 3 / October 8
Time: 20:00-Midnight
Location: Sannomiya Center Gai, Kobe
Official Website (Japanese): http://yorubaru.kobe-sc.jp/
RELATED ENTRIES
Glamp Dome Kobe Tenku: Go Glamping With Hot Springs and Kobe's Night Sky

The new glamping facility Glamp Dome Kobe Tenku is set to open inside Minotani Green Sports Hotel in Kobe, Hyogo on August 7, 2020.

Located in the lush green abyss of Kobe's Minotani area, Glamp Dome is just 20-minutes from Kobe-Sannomiya. Guests can look forward to a glamorous camping experience inside on of the huge dome tents set up on site from which they can enjoy Kobe's sunset and subsequent night sky. The facility promises a luxury camping experience like no other.

Your dome tent and a private BBQ space

The half-dome tents are 7 meters in circumference. They are fitted with air conditioning and can be used throughout all four seasons. Each one has its own private BBQ space too so you can enjoy a close-knit meal together with friends and family without having to interact with other guests.

The Ginga Hot Spring's water is directly from the water source

Ginga Hot Spring's water spurts out from 1,200 meters underground. The facility offers a variety of bathing experiences, from the open-air hot spring to utaseyu where water falls onto your back, and more, as well as a resting area, sauna, and so on.

It is said that if water pH levels are over 7.5 then it is good for your skin. The water at Ginga Hot spring is 8.5, making the water quality very high.

The unique foot bath bar

At Glamp Dome Kobe Tenku, guests can enjoy a bar experience with pouring their own drinks while getting a foot bath from the facility's hot spring water sauce. Open from 19:00-21:00, there's also campfires, fire pits for private domes, and other services.

Glamp Dome Kobe Tenku also offers high quality ingredients for a gourmet camping BBQ experience, from premium Japanese black wagyu steak to seafood and more.

Menu
・Japanese black wagyu steak
・Domestic smoked beef
・Skillet of the day日
・Acqua pazza
・Dessert skillet
・Baguette

Hotel amenities

Glamp Dome Kobe Tenku also offers hotel-style amenities like towels, toothbrushes, hair dryers, gowns, and more. All domes are also fitted with Wi-Fi and plug sockets.

When Glamp Dome Kobe Tenku opens, it will also be bookable on Resort Glamping, a booking website for glamping facilities and resort villas across Japan. If you're ever travelling to Kobe, why not stay there in style with this very special glamping experience?

Enjoy Miffy and a Glass of Wine at Dick Bruna TABLE Opening in Kobe This July

Dick Bruna TABLE is a new wine bar set to open in Kobe, Japan on July 17, 2020 where customers can enjoy various wines from around the world. The bar is themed around the popular children's author and graphic designer Dick Bruna (1927-2017) who is known for his popular character Miffy.

The first bar of its kind to be centred on Bruna, table bookings for both the bar and cafe spaces opened on July 1. Customers who book before July 16 will receive two free original Dick Bruna TABLE coasters.

Dick Bruna TABLE is split into 4 floors. The first floor is the takeout counter, the second the merchandise shop and a cafe which is designed to be like a Dick Bruna studio, the third is the wine bar which is made to look like an old cafe in Utrecht, the city where Dick Bruna lived, and the fourth is the event space where exhibitions and parties will take place. There's also a special VIP room on the top floor.which include a takeout counter, merchandise shop, cafe, wine bar, and event space.

Takeout Counter & Entrance

Entrance

The staircase that leads from the first floor takeout counter to the second floor is like a gallery with various Dick Bruna artworks scattered around. There are plenty of chances snap some photos.

Cafe & Shop


The cafe and shop are like a studio dedicated to Dick Bruna's many works. They have a warm welcoming atmosphere to them thanks to the old wooden beams and white walls and lights. The merchandise area and cafe areas blend seamlessly into one.

The wine bar, inspired by old cafes in Dick Bruna's beloved home of Utrecht, serves authentic wine. The brick tiles are reminiscent of the streets of Utrecht and, together with the old wood, give it an inviting vibe. The bar also houses many paperbacks bound and designed by Dick Bruna.

Event Space & VIP Room


The event space is painted a simple white. It can be used for art exhibitions, workshops, parties, and more.

Head to Dick Bruna TABLE to enjoy both the cute world of Dick Bruna's characters as well as a delicious glass of wine.か

IIIustrations Dick Bruna © copyright Mercis bv,1953-2020 www.miffy.com © Dick Bruna 

Information

Dick Bruna TABLE
Address: 3-1-1 Sannomiyacho, Chuo-ku, Kobe
Opening Hours:
[Weekdays] 11:00-15:00 (Last Orders 14:00) / 17:00-23:00 (Last Orders 22:00)
[Saturdays] 11:00-23:00 (Last Orders 22:00)
[Sundays/Public Holidays] 11:00-21:00 (Last Orders 20:00)

Official Website: https://dickbrunatable.com/

Miffy Creator Dick Bruna Gets Themed Wine Bar 'Dick Bruna TABLE' in Kobe

The new wine bar Dick Bruna TABLE is set to open in Kobe, Japan on July 17, 2020 at 11:00am (JST) where customers can enjoy various wines from around the world. Reservations are already open for both the bar and cafe tables, and if you book by July 16, you'll get an original coaster.

Dick Bruna TABLE KOBE is themed around the popular children's author and graphic designer Dick Bruna (1927-2017) who is known for his popular character Miffy. This will be the first bar of its kind centred on Bruna.

The bar has 4 floors which include a takeout counter, merchandise shop, cafe, wine bar, and event space. Dick Bruna TABLE will also be opening an online store for merchandise in the near future. It's a must-visit for any fan of Miffy and Dick Bruna's works.

Information

Dick Bruna TABLE
Address: 3-1-1 Sannomiyacho, Chuo-ku, Kobe
Opening Hours:
[Weekdays] 11:00-15:00 (Last Orders 14:00) / 17:00-23:00 (Last Orders 22:00)
[Saturdays] 11:00-23:00 (Last Orders 22:00)
[Sundays/Public Holidays] 11:00-21:00 (Last Orders 20:00)

Official Website: https://dickbrunatable.com/

MAXPLAN AZABU10: The New Landmark of Tokyo's Azabu Juban District

MAXPLAN Co. is set to open MAXPLAN AZABU10 on October 22, 2020 which is set to become the new symbol and a landmark of Tokyo's Azabu Juban District. The building will offer many unique and extraordinary experiences.

Nakamura Suzuko (CEO, MAXPLAN Co.) | Comment

"This project borrows the strength of internationally-active architect Kengo Kuma. I am overjoyed to have the opportunity to be a driving force together with him once again. This building, which is the 'Azabu Juban Development Project,' will be a place that creates and discovers new collective value between companies and individuals. A place of creative symbiosis. It aims to offer well being for companies that brings about a sense of cultural values. It will be a creative space for companies and individuals to resonate, bounce ideas off, and flow with one another. I pray from the bottom of my heart that these things will serve as a connection to how we want to live in the future."

Kengo Kuma (Architect) | Comment

"Azabu Juban is Tokyo's intersection between tradition and the future. I wanted to create a symbol for this district of 'fluctuations' around its crossroads. Combining panels of varying sizes with different heights, thicknesses, and textures expresses the district's diversity and energy. I wanted the building to blend in as part of the 'fluctuations,' as well as create a small 3D city which itself has 'fluctuations' […]"

We look forward to seeing how this new landmark and symbol of Azabu Juban brings together the traditional and the futuristic.

Information

MAXPLAN AZABU10
Building Site: 4-1-1 Azabu Juban, Minato Ward, Tokyo
Access: 1-minute on foot from Azabu Juban Station (via Tokyo Metro Namboku Line and Toei Oedo Line)
Grand Opening: October 2020 (subject to change)

Ginza's Legendary Strawberry Mille-Feuille Dessert Arrives to Japan's Kansai Region

VMG HOTELS & UNIQUE VENUES is now serving a certain strawberry mille-feuille at several locations across Japan's Kansai region. Available from May 26 to 31, t's a recreation of the legendary dessert "Napoleon Pie" from Ginza in Tokyo.

In 1966, Sony co-founder Akio Morita opened a restaurant called Maxim's de Paris with the idea in mind to create a place for adults to meet and socialise over food. Since opening, it has tickled the taste buds of customers with its authentic French cuisine and dazzled them with its deep crimson decor. The "Napoleon Pie" is an especially popular dessert that has gained a legendary status. The custard is laced with fragrant cointreau, and the thick pastry is stuffed with strawberries. The dessert gets its name from how it looks like Napoleon's hat.

This strawberry mille-feuille is now being sold at select locations in Kyoto and Hyogo for just six days. It's the first time for the dessert to be served in Kansai.
The dessert is available for takeout so customers can enjoy an at-home cafe experience.

Information

Kyoto: LE UN FUNATSURU Kyoto Kamogawa Resort (TEL: 075-351-8541)
Kobe: LE UN Kobe Geihinkan (TEL: 078-739-7600)

Pricing
Half Size (8cm x 11cm x 12cm): ¥3,240 (Tax Included)
Full Size (16cm x 11cm x 12cm): ¥6,480 (Tax Included)

Locations
Kyoto (FUNATSURU Kyoto Kamogawa Resort, 180 Minoyachō, Shimogyō, Kyoto) [Serving: May 26, 30, 31]
Hyogo (Kobe Kitano Ijinkan-Gai, 2-9-3 Kitanochō, Chūō Ward, Kobe, Hyogo) [Serving: May 27-29]

*Available for takeout at THE GRAND GINZA following the Kansai sales
*Delivery available in the city until June 20, 2020

Kyoto Brighton Hotel Offers 5 New Hotel Plans For Springtime, Cherry Blossom & Temple Experiences

Kyoto Brighton Hotel is now selling reservations for its new "Haru no Asobi Plan" (Springtime Fun Plan) which is taking place between March and May this year and offers guests the opportunity to enjoy Kyoto in the spring and its cherry blossoms.

Spring in Kyoto is the most popular season for tourists and travellers who flock from not only across Japan but from around the world. The Haru no Asobi Plan is made up of 5 exciting plans to see the ancient capital's breathtaking cherry blossoms, vibrant green maples, and other offerings.

"Asakatsu" – An early morning temple visit and stroll

Get away from the crowded streets and enjoy the rare opportunity to experience incredible early morning sights you don't normally get to see. Spend a quiet morning in a gorgeous environment in this plan. Several temples and gardens are in place for the experience: Kōdaiji Temple, Bishamon-do Temple, Taizō-in, Haradanien, and Tenryū-ji.

Kiyomizu-dera Temple special night viewing

One of the must-visit spots when travelling to Kyoto is Kiyomizu-dera, officially a World Heritage Site. This plan rents out the temple for you to experience it at nighttime. The main building is currently undergoing large-scale renovation to secure the roof as well as the inner construction of the temple. Seeing the temple is truly a sight to behold.

You are guaranteed a view of the famous "Stage of Kiyomizu," an enormous veranda attached to the main hall. The surrounding trees will be lit with enchanting lights, and you'll be able to gaze at the distant city nightscape. Experience Kyoto like never before as the warm lights illuminate the Niōmon (Deva Gate), 3-storey pagoda, and purified water which runs from the Otowa Waterfall.

Discover the world of Kyoto embroidery

The traditional practice of Kyounui, or Kyoto-style embroidery, has continued since the Heian Period and is even garnering attention overseas. It's a delicate and refined style of embroidery unique to Kyoto.

After your embroidery session which will take place in a Kyoto town house nearby the cherry blossom-filled Hirano Shrine, you'll look at kimono and yukata so beautiful they'll look like they should be in an art museum, before heading to eat together with the creator.

See the green maple trees of Hōgon-in on a private train

Board the private 1-2 carriage Randen train on the Keifuku Electric Railroad, which runs from Shijō-Ōmiya to Arashiyama. This cute retro train will take you Arashiyama where the green maples are breathtakingly beautiful.

You'll also get to stroll through the quaint gardens of Hōgon-in Temple, view artwork painted by Noriko Tamura, and more.

Sky Bus

Enjoy a panoramic view on a private ride of the Sky Bus, a double-decker bus which is gaining huge popularity right now. You will ride through the city of Kyoto and see the rows of pink cherry blossoms. In April, they will also do an evening tour of the cherry blossoms so you can see them at night, and in May they'll do a green maple tree tour.

Discover the beauty of Kyoto in this very special hotel plan at Kyoto Brighton Hotel.

Bunjee Jump From the Top of Kyoto Tower With Their New VR Experience

Have you ever wondered what the thrill of bungee jumping would be like, but are too afraid of heights to even consider putting it on your bucket list? Have no fear, because Kyoto Tower is bringing a new VR bungee jumping experience to the top of the building which will be available to experience from February 1 for a limited time.

This VR experience was first brought to the tower in the fall of 2018, and this year it is making its grand return. After the event originally ended, there was huge demand for it to be held again.

Those brave enough to have a go at this VR bungee jump (or bungy, depending where you are from), will go above and beyond the 100 meter observation deck to the highest accessible point of Kyoto Towerーup 120.9 metersーwhich is normally closed off to the public, to the special VR deck which has been prepared.

The experience will offer you not only the thrill of jumping from Kyoto's tallest structure, but the chance to gaze upon a panoramic view of the beautiful city too.

Information

Kyoto Tower VR Bungy Jump

Running: February 1, 2020 – March 31, 2020

Time: 12:00-21:00 (Last Entries 20:45)

Location: Kyoto Tower Observation Deck – Floor 1F (the 11th floor of Kyoto Tower)

Price:

・VR Bungy Ticket: ¥800 (Tax Included)

・Observation Deck & Bungy Set Ticket (Tax Included): Adults: ¥1,400 (Individual Purchase: ¥1,600)/High School Students: ¥1,300 (Individual Purchase: ¥1,450)/Elementary & Junior High Students: ¥1,100 (Individual Purchase: ¥1,350)

*Ages 7+ only

*Set tickets are available to purchase on floor 1F of Kyoto Tower

*Run times subject to change

*Ticket charges applied for ages 7+; those aged below 7-years-old are not permitted to use the VR system

*An entry ticket to the Kyoto Tower observation deck is not necessary to experience the VR system

Official Website: https://vr-bungee.com/

Gintama Diner: Tokyo's Gintama Themed Cafe Heads to Animate Branches Across Japan

Animate Cafe, a chain of cafes that collaborate with popular anime and game franchises, is teaming up with Gintama to open the Gintama Diner for a limited time at the following branches: Ikebukuro 3, Kobe Sannomiya, and Nagoya 2.

The cafe will be inspired by American diners, and will run from December 19 to January 7 next year. Each cafe has its own system for being able to dine there. The Ikebukuro 3 and Kobe Sannomiya branches are all reservation-only, with each daily reservation going through a lottery system for a chance to have a place allocated. The Nagoya 2 branch has the same system for December 19-20 only, otherwise it is first-come, first-served.

Thick-Cut Bacon Burger – ¥850

Yorozuya Gin-chan's Sakata Parfait – ¥850

Gin's Strawberry☆Milk – ¥600

The menu features dishes, desserts and drinks inspired by the characters of the series. The bacon burger comes with a side menu item of your choice, with each being based on a specific character's favourite side menu item. The parfait too is bright and vivid like the Yorozuya members.

When fans order from the themed menu, they'll receive one of eight possible coasters featuring original designs.

Big Acrylic Stands (Diner ver.)

Squishy Trading Pin Badges

Trading Acrylic Keyrings (Diner ver.)

Fans will also be able to pick up some exclusive cafe merchandise they won't find anywhere else, including acrylic stands, pin badges, key rings, and moreーall featuring a diner design.

©️Hideaki Sorachi/Shueisha・TV Tokyo・Dentsu Inc.・BNP・Aniplex

*All listed prices include tax

Information

Gintama x Animate Cafe

Running: December 19, 2019 – January 7, 2020

Participating Branches

・Animate Cafe Ikebukuro 3

・Animate Cafe  Kobe Sannomiya

・Animate Cafe Nagoya 2

How to Enter

You must reserve a place for dining at Animate Cafe Ikebukuro 3 or Animate Cafe Kobe Sannomiya where you will be entered into a lottery and randomly allocated a slot. This applies to Animate Cafe Nagoya 2 for only December 19-20, weekends and public holidays, otherwise this branch is first-come, first-served.

Cafe Website: https://cafe.animate.co.jp/event/gintama1912

Japan Shopping Festival: Hello Kitty Supports Huge Shopping Event Aimed at Foreigners

一The Japan Shopping Tourism Organization (JSTO) has announced that it will hold an event titled "Japan Shopping Festival" aimed at foreign tourists in Japan from December 1, 2019 to February 29, 2020.

①Questionnaire Campaign

A questionnaire will be carried out for non-Japanese travellers to win round-trip tickets to Japan. Travellers will be selected randomly from a lucky draw.

②Instagram Photo Contest

Follow Japan Shopping Festival on Instagram and post photos related to the designated themes with the hashtag #jsfphoto. The themes are: ①Memories of what you bought and experienced in Japan, ②Your favourite fruits in Japan, and ③Good things about Japan you want to boast.

③Coupons, Goods & Experiences

Japan Shopping Now is one of Japan's biggest online shopping portal sites, and they are now promoting information on Japanese shopping overseas in English, Traditional Chinese, Simplified Chinese, and Korean. This includes coupons, sales, and more at almost 1,000 participating stores.

④Special Events

・Japan Shopping Festival Tohoku (December 1, 2019 – February 29, 2020)

This shopping festival will take place at 6 prefectures across Tohoku. Discover Japanese confectioneries, fashion, sake, fruit and more, including a tie-up with JR EAST PASS.

Official Website:  http://tohoku.japanshopping.org/

・Matsuyama Shopping Festival (December 1, 2019 – March 31, 2020)

From Okaido Shopping Street to Matsuyama Gintengai Shopping Arcade, Matsuchika Town, and more, look forward to end-of-year lucky draws, food events, shopping, and so on.

Official Website:  http://matsuyama.japanshopping.org/

Discover the wonders of shopping in Japan and learn more about the country with the Japan Shopping Festival.

Top 4 Places to Visit in Kyoto This Winter: Snow, Gourmet Food, Hot Springs & More

Kyoto is known as the ancient capital of Japan. It is said to be the place where quintessential Japanese culture started, and has charmed the world over with its incredibly rich 1,200-year history. Today, we take a look at some of the best places to visit in Kyoto this winter as covered by the November 2019 issue of Japanese magazine Mou Hitotsu no Kyoto ("The Other Kyoto").

From gourmet food to sightseeing spots, the arts and moreーif you're in Kyoto this year, you have plenty of reasons to leave your hotel room or house.

Yuki Tourou: See the snowy thatched-roof huts

Miyama Kayabuki no Sato is located in Miyamachokita, Nantan. It is home to 39 houses with thatched roofs and is a popular sightseeing spot due to its gorgeous natural scenery throughout the entire year. It was listed in Japan's Groups of Traditional Buildings in 1993.

In the New Year, snow falls on the huts, which looks beautiful when they light up the "Yuki Tourou"ーor snow lanternsーin late January every year. There are stalls that serve hot food in this little town, and they also host an event where you can make your own snow lantern.

Running: January 25, 2020 – February 1, 2020

Official Website: http://www.yukitouro.jp/

Amanohashidate: One of Japan's "Three Scenic Views"

Amanohashidate is a sandbank located in Miyazu Bay that separates the north and south inlet of the Asoumi Sea. It formed as a result of pebbles being carried by the ocean current for thousands of years. Its name comes from the way it looks like a bridge spanning across the sky. It is known as one of Japan's "Three Scenic Views"

Amanohashidate is a sight to behold at any point throughout the year, but if you can travel there in the winter, you're in for a surprise, as the entire sandbank is littered with pure white snow. On very cold days in the morning the snow even covers the tops of the pine trees, but when the sun rises and the temperature warms up the snow on the frost-tipped trees melts. This has led to it being called an "illusionary sight" due to its rarity. Make a point of getting up super early so you don't miss it!

Address: Tango-Amanohashidate-Ōeyama Quasi-National Park, Miyazu, Kyoto

Official Website: https://www.amanohashidate.jp/lang/en/

Fukuchiyama Castle: The magnificent castle of snow

Fukuchiyama Castle sits atop a tall hill in the city of Fukuchiyama. The castle was established as the new Tanba province by Akechi Mitsuhide in 1579 following the province's capture in 1576. The castle was demolished once during the Meiji Period but was restored again in 1986. It is now the only castle that remains today built by Mitsuhide.

The castle architecture has a lot of personality, and during the winter months takes on a gorgeous white as a result of the snow. Gazing across the castle land from the watchtower is an absolute must when visiting. Also, if you're visiting next year, the new Fukuchiyama Mitsuhide Museum is set to open on January 11, so be sure to check that out too.

Address: 5 Chome Naiki, Fukuchiyama, Kyoto

Opening Hours: 9:00-17:00 (Last Entries 16:30)

Closed: December 28-31, 2019 / January 4-6, 2020

Entry Price: General ¥330 / Elementary & Junior High School Students ¥110
Official Website: https://dokkoise.com/en/temple_shrine/index.html

Monjusou Shourotei: Feast on crab fondue while gazing at Amanohashidate

Monjusou Shourotei is a ryokanーa Japanese-style innーlocated along Amanohashidate, one of Japan's Three Scenic Views which we mentioned earlier on this list. All guests staying at the inn are given a window view of Amanohashidate from their rooms.

The inn offers an original salted snow crab fondue. Snow crab is particularly enjoyed for its degree of freshness. It's served with vegetables and the boiled crab itself, making for a delicious combination of flavours.

The hot springs at Amanohashidate are famous and praised as "the baths of the gods." They are also said to leave your skin looking beautiful after a dip. The inn also offers open-air baths lined with stones from Shikoku and wild grass from the mountains, offering a truly indulging experience.

Address: Amanohashidate Monjudomisaki, Miyazu, Kyoto

Official Website: https://shourotei.com/

These are just some of the incredible places you can enjoy in wintertime Kyoto. You can find more information on Kyoto Side or from one of our many articles on Kyoto.

TOTOCO Odawara: Kanagawa's Sea Food Theme Park Opens November 22

Gyoko no Eki TOTOCO Odawara is a new "fish theme park" set to have its grand opening on November 22, 2019 at 10:00am (JST).

The facility was established to promote further exchanges with Odawara Fishing Port which is said to be the biggest fish market in western Kanagawa Prefecture. It is the first "Fishing Port" (Gyoko no Eki*) and will sell seafood sourced locally, fishery products and more, as well as hold events to help promote Odawara.

The building has three flours. The first floor is like a marketplace where fish, fishery products, produce, and more will be sold. The second and third floors house seafood restaurants and offer a panoramic view of Sagami Bay. This view is best observed from the terrace while you enjoy your delicious meal.

*Fishing Port (in Japanese: Gyoko no Eki, or 漁港の駅) is a registered trademark of Odawara City to highlight facilities that promote exchange with Odawara Fishing Port. (Registered Trademark No.: 6163121).

Odawara Fishing Port sells fresh fish sourced from the waters of Sagami Bay, which houses a variety of fish species, as well as fish and processed marine products from around Japan. TOTOCO Odawara will sell these very same products, all delivered directly from the port, to help spread the fishing culture and economy of Odawara.

Let's take a look at some of the delicious gourmet seafood meals you can expect to tuck into at TOTOCO Odawara!

Totomaru Summit Bowl – ¥2,480

A hearty and towering dish so high that it looks like it might topple over.

Greedy Sea Urchin Eggs & Salmon Roe Bowl – ¥4,280

A dream combination you've been waiting for your entire life. Savour the richness and sweetness of both of these mouth-watering delights.

Oyster Egg Donburi Set – ¥1,680

You can't even see the rice any more for the pile of tasty oyster eggs, with their exquisitely soft texture.

Osashimi Tengoku – Odawara Kaisen GO GO

The third floor of the building is home to Osashimi Tengoku – Odawara Kaisen GO GO, a restaurant that calls itself "Sashimi Heaven" and offers a 59 minute all-you-can-eat buffet of fish, sides, desserts and more.

59 Minute All-You-Can-Eat
Adults – ¥2,590 / Children (Elementary School & Younger) – ¥1,390 / 3-Years & Younger – Free (All Prices Before Tax)

Gyoko no Eki TOTOCO Odawara is easily reachable from Tokyo and right next to the local station. If you've come to Japan looking to try the country's famous seafood, then make sure to put this place on your list.

Information

Gyoko no Eki TOTOCO Odawara

Address: 1-28 Hayakawa, Odawara, Kanagawa Prefecture (West side of of Odawara Fishing Port)
Opening Hours: 9:00-17:00 (Subject to change depending on the season)
Access: By train – 10 minutes on foot from JR Hayakawa Station / By car – 2 minutes from Seishō Bypass Hayakawa Interchange or 4 minutes from Odawara-Atsugi Road Odawara-Nishi Interchange
Official Website: https://www.totoco-odawara.com

Instagram Launches #MY TOKYO IS Campaign With Tokyo Metropolitan Government

Instagram launched a campaign with the Tokyo Metropolitan Government entitled "#MY TOKYO IS" on November 11 together with three limited-time stamps that can be used on people's Instagram stories.

The campaign is a global initiative to have people capture their favourite moments in Tokyo in the form of photos, videos and stories on Instagram. Shared posts will be used to curate places and scenery in Tokyo that the Tokyo Metropolitan Government want to showcase to the people of the world. This curation will take the form of an exhibitionーwhich will take place at GINZA ATRIUM on floor 6F of GINZA SIX and GINZA TSUTAYA BOOKS in late March 2020ーas well as a website and a book.

Statistics have shown that Instagram has a significant influence on the Japanese economy in terms of tourism, and so the Tokyo Metropolitan Government hopes that this interactive campaign will help to promote the city to tourists and travellers worldwide.

The stamps created as part of the campaign only appear in the tray when you're in the city of Tokyo. When you click the stamp, the #MYTOKYOIS search result page will be displayed, allowing you to see the other photos and videos posted by the people who have used the campaign hashtag.

If you're in Tokyo, then be sure to get involved in the campaign and show the world your favourite things about the city!

Information

Enter via Feed Posts

・Follow the official Tokyo Tokyo Instagram account @tokyotokyooldmeetsnew

・Add hashtags #MYTOKYOIS and #TokyoTokyo to your post

・Add spot or location info to the photo or video you took, and post

Enter via Stories

・Follow the official Tokyo Tokyo Instagram account @tokyotokyooldmeetsnew

・Use the #MYTOKYOIS sticker or add the hashtag #MYTOKYOIS using the text tool / hashtag sticker

・Add spot or location sticker of the photo or video you took, and post

#MY TOKYO IS Campaign Website