Demon Slayer Opening Theme 'Gurenge' by LiSA Breaks 300,000 Downloads & 6 Million YouTube Views
LiSA's newest single Gurenge is used as the opening theme for the ongoing hit anime series Demon Slayer: Kimetsu no Yaiba. The song was dropped digitally on April 22 and dominated the Japanese digital music charts upon its release. Its number downloads only grew in the following days, allowing it to get pushed up to No. 1 on the iTunes Japan Weekly Song rankings, as well as sitting at No. 1 for two weeks on Oricon's Weekly Digital Single charts.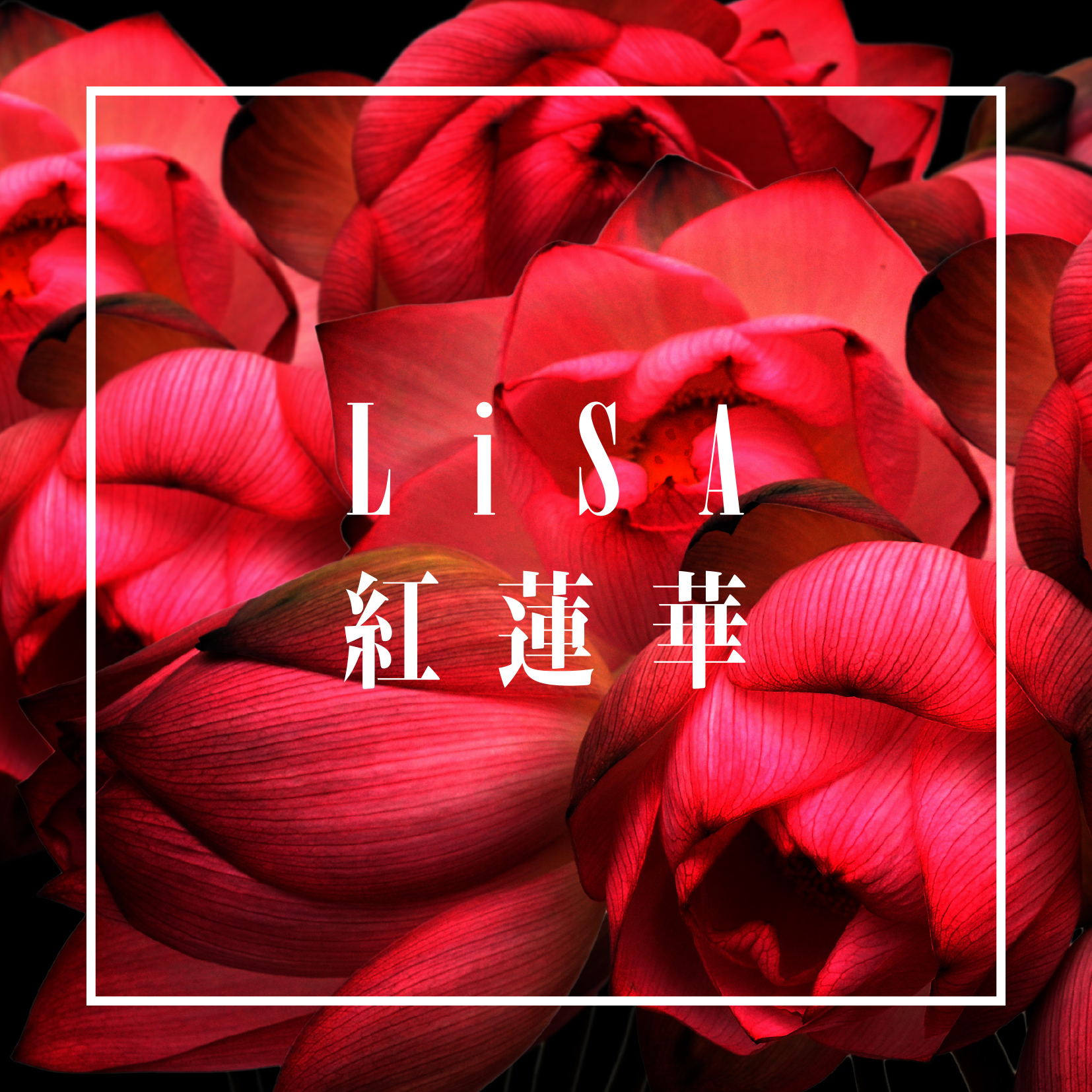 The song broke 300,000 downloads on September 22, 2019, making it the most downloaded track of 2019 from a female artist in Japan.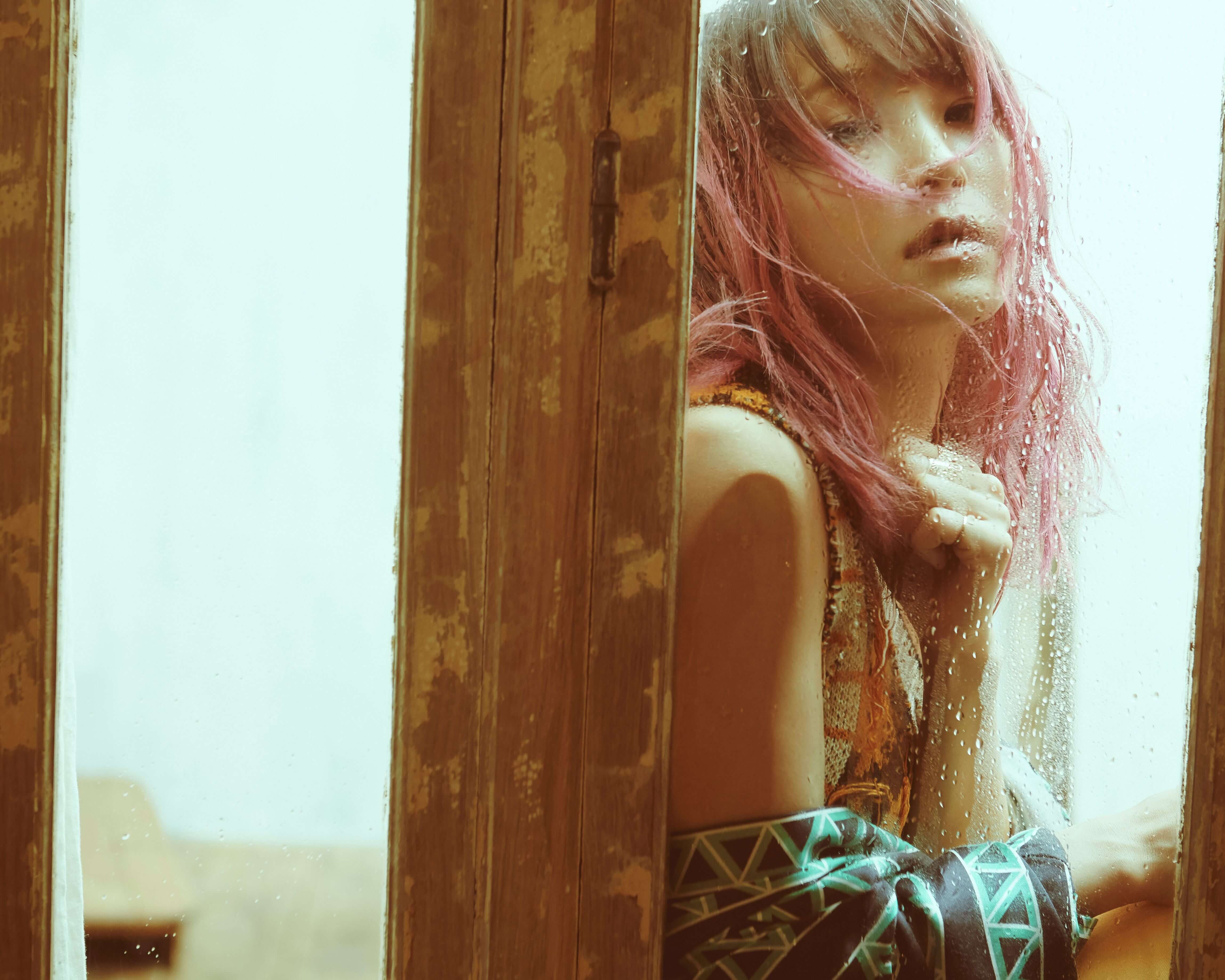 The song's music video was LiSA's fastest to hit 5 million views on YouTube, and just 4 months after its release, it has gained over 6 million views.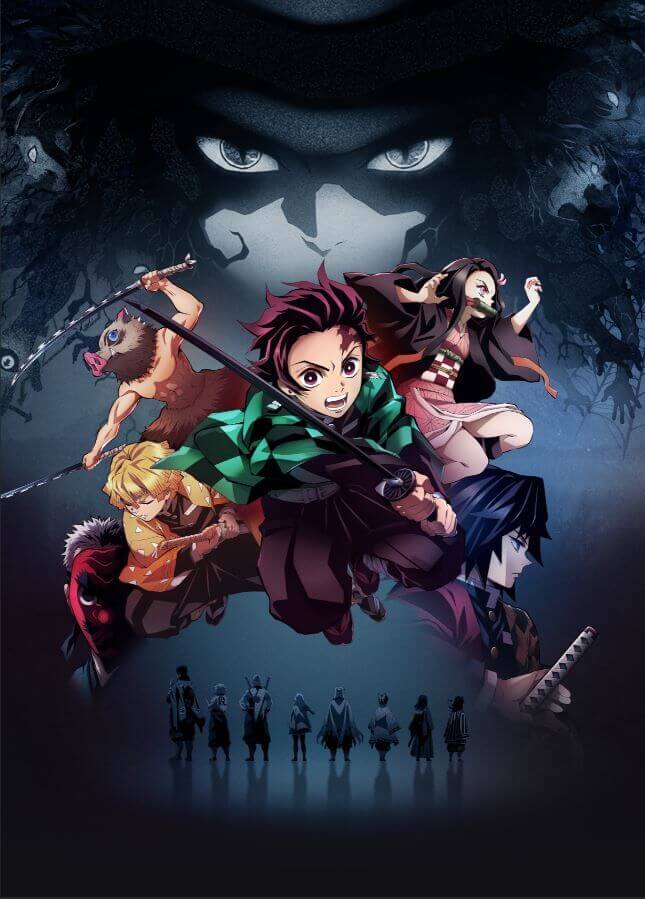 Demon Slayer is also approaching its anticipated climax. The anime's ending theme from the edge by FictionJunction feat. LiSA is also enjoying rave reviews from fans. If you've yet to enter the world of Demon Slayer, then what are you waiting for?
©Koyoharu Gotouge / Shueisha・Aniplex・ufotable
Information
Gurenge
Release Date: July 3, 2019
First Press Limited Edition (CD+DVD): ¥1,600 (Before Tax) [VVCL 1458~9]
Regular Edition (CD): ¥1,200 (Before Tax) [VVCL 1460]
Anime Limited Pressing Edition (CD+DVD): ¥1,600 (Before Tax) [VVCL 1461~2]
Digital Download: https://LiSA.lnk.to/gurenge
from the edge by FictionJuncrtion feat. LiSA
Digital Download: https://lisa.lnk.to/PHyO4
Demon Slayer: Kimetsu no Yaiba Official Website: https://kimetsu.com/anime/
LiSA Official Website: http://www.lxixsxa.com/
RELATED ENTRIES
Demon Slayer: Kimetsu no Yaiba Design Travel Bottles and Food Jars Released

ARMA BIANCA released a new collection of SIGG travel bottles and food jars in collaboration with the TV anime series Demon Slayer: Kimetsu no Yaiba on April 30, 2021.

SIGG Travel Bottle | ¥4,980 (Before Tax)

Take your drink with you wherever you go with one of these travel bottles featuring designs inspired by the clothes of the series main characters Tanjiro Kamado, Nezuko Kamado, Zenitsu Agatsuma, Inosuke Hashibira, Giyu Tomioka, and Kyojuro Rengoku. The bottles are made from high quality aluminium, are lightweight, and the inside is coated with a special material so that it doesn't take on bad odours easily.

SIGG Food Jar | ¥6,980 (Before Tax)

The food jar line-up comes with the same character designs and are made of stainless steel, making them perfect for taking food around from rice to liquids like miso soup. They can keep food hot for up to 7 hours or cold for up to 18 hours.

©吾峠呼世晴/集英社・アニプレックス・ufotable

Element x Demon Slayer: Kimetsu no Yaiba T-Shirt and Skateboard Collection Released

Element and the globally-lauded anime series Demon Slayer: Kimetsu no Yaiba have come together to release a capsule collection featuring tees and skateboards with graphics of the anime's main characters.

KIMETSU A SS

KIMETSU B SS

KIMETSU TANJIRO SS

KIMETSU ZENITSU SS

KIMETSU LOGO SS

The vibrant ensemble combines the world of Demon Slayer with Element's iconic logo. The tees were released on April 16, with the boards and other items set for release this September. The collection is available via Element's Japanese website as well as on Bandai Fashion.

(C)吾峠呼世晴/集英社・アニプレックス・ufotable

Demon Slayer: Kimetsu no Yaiba Holds Wisteria Event in Japan to Ward Off Demons

Keifuku Electric Railroad launched an event on Boxing Day last year in Japan in collaboration with the TV anime series Demon Slayer: Kimetsu no Yaiba. The event is still taking place and is set to end on April 11.

At Arashiyama Station on the Randen Line, there is a temporary area draped with wisteria flowers that commuters are encouraged to participate in as part of the collaboration. Built to ward off demons, fans of the anime series can write their own messages to be strung up on the flowers. They can write their thoughts and feelings on the characters and series as well as wishes and prayers for COVID to soon be over for all. It's been a popular photo spot amongst passengers. And if you head from this area up to the roof, you can gaze out at the incredible view of Arashiyama.

Demon Slayer: Kimetsu no Yaiba Nezuko 1/8 Scale Figure Released by ANIPLEX+

ANIPLEX+ opened orders for a new 1/8 scale of Nezuko Kamado from the popular TV anime series Demon Slayer: Kimetsu no Yaiba on Tuesday (March 23).

The gorgeous figure recreates Nezuko in the middle of using her Pyrokinesis power.

©吾峠呼世晴/集英社・アニプレックス・ufotable

Demon Slayer: Mugen Train Blu-ray and DVD Japan Release Announced

The hit anime film Demon Slayer: Mugen Train has been announced for a DVD and Blu-ray release in Japan on June 16, 2021. It will be sold in several editions, including an exclusive version in collaboration with the anime and manga chain Animate.

Demon Slayer: Kimetsu no Yaiba is a manga series by Koyoharu Gotouge that has been serialised in Weekly Shonen Jump since 2016. An anime adaptation by ufotable aired in 2019 to worldwide critical acclaim. An animated film, Demon Slayer: Mugen Train, was released last year and covered the Infinity Train Arc of the manga series. Its success saw it entered into the Best Animated Feature Film category at the 93rd Academy Awards. A second season, Kimetsu no Yaiba – Yūkaku-hen, will premiere this year.

A special poster featuring exclusive art of Tanjiro and Enmu will be included with Animate Limited Pressing Edition copies. Additionally, these editions when bought at Animate will come with an A1 tapestry and A4 folder. Regular Edition copies will include a postcard. Fans who pre-order their copies early at Animate will also receive a set of seven large bromide pictures for Limited Pressing Editions and a single one for Regular Editions.

Demon Slayer: Mugen Train – Japan DVD & Blu-ray Release

Animate Limited Pressing Edition Blu-ray: ¥12,870

Animate Limited Pressing Edition DVD ¥11,770

Limited Pressing Edition Blu-ray: ¥9,900

Limited Pressing Edition DVD: ¥8,800

Regular Edition Blu-ray: ¥4,400

Regular Edition DVD: ¥3,850

©吾峠呼世晴/集英社・アニプレックス・ufotable

Demon Slayer: Kimetsu no Yaiba Mug Lunch Boxes Feature the Characters' Names

Japanese hobby website AMNIBUS is now taking orders for its new collection of lunch boxes based on the TV anime series Demon Slayer: Kimetsu no Yaiba.

Mug Lunch Box | ¥3,000 (Before Tax)

The lunch boxes are designed to look like mugs, fitted with handles for easy holding. There are designs featuring the names of the main cast of characters including Tanjiro, Nezuko, Zenitsu, Inosuke, and more.

They separate into two sections so you can store a range of different foods and ingredients. Perfect for picnics, work lunch, events, and all occasions!

©吾峠呼世晴/集英社・アニプレックス・ufotable

ANNA SUI collaborates with anime Demon Slayer

A new fashion accessory collection of the popular anime and manga series Demon Slayer in collaboration with ANNA SUI released by Bandai Fashion Collection on March 15. Additionally, they revealed kids' wear collection and open for preorder online which will be available for purchase at all ANNA SUI mini stores in Japan from March 19.

The Line-up: ANNA SUI meets Demon Slayer

Demon Slayer×ANNA SUI Umbrella Nezuko Kamado | ¥5,500 (Tax included)

Demon Slayer×ANNA SUI Multi scarf Kocho sisters | ¥3,850 (Tax included)

Demon Slayer×ANNA SUI T-shirt Kocho sisters | ¥5,830 (Tax included)

Demon Slayer×ANNA SUI Socks Shinobu Kocho | ¥2,750 (Tax included)

Demon Slayer×ANNA SUI Socks Nezuko Kamado | ¥2,750 (Tax included)

Demon Slayer×ANNA SUI Face Towel | ¥2,970 (Tax included)

The collection featured Nezuko Kamado and Kocho sisters including Shinobu, Kanae and Kanawo, the main heroines of Demon Slayer with ANNA SUI's iconic butterfly and rose motifs creating original designs.

Demon Slayer ×ANNA SUI mini

ANNA SUI mini released 6 new items from spring/summer collection in collaboration with Demon Slayer. Also, other items such as handkerchiefs and tissues are on sale since December last year.

Enjoy the exclusive collaboration of Demon Slayer and ANNA SUI.

©吾峠呼世晴/集英社・アニプレックス・ufotable

Demon Slayer: Kimetsu no Yaiba Season 1 French Dub Releases on Wakanim

French streaming service Wakanim began releasing a French dub of season one of Demon Slayer: Kimetsu no Yaiba on March 1 to members of the site. One new episode will be released every 15 days.

Demon Slayer: Kimetsu no Yaiba has been a monumental success across the globe since it first aired, with the recent animated feature length film breaking box office records in Japan.

Now, French fans will be able to experience or re-experience the first season in their native tongue.

©Koyoharu Gotoge / SHUEISHA, Aniplex, ufotable

Cute Demon Slayer: Kimetsu no Yaiba Stationery Collection Includes Notebooks, Pencil Cases, and More

Ichiban Kuji is releasing a new stationery set themed on the popular anime and manga series Demon Slayer: Kimetsu no Yaiba at bookshops, Animate stores, and elsewhere in Japan on March 13.

Ichiban Kuji is a popular brand of kuji, sure-win lucky draw games in Japan where fans are guaranteed to win a piece of merchandise.

Demon Slayer: Kimetsu no Yaiba Stationery Collection

Promo Video


The Merchandise at a Glance

A-Prize: Pencil Case

B-Prize: Set of 3 Pens

C-Prize: Stickyle Compact Scissors (3 Designs)

D-Prize: A5 Notebooks (11 Designs)

E賞:和紙風クリアファイル 全15種 A4サイズ

Last Prize: Bamboo Pencil Case

The A-Prize is a pencil case inspired by Nezuko and Tanjiro, the B-Prize is a set of three different pens coupled with a metal charm, the C-Prize is the Stickyle compact scissors, and the D-Prize is a gorgeous collection of A5 notebooks.

(C)吾峠呼世晴/集英社・アニプレックス・ufotable

Demon Slayer: Kimetsu no Yaiba Pin Collection Features Characters With Chibi Designs

Japanese online anime and manga goods website CharaDepa is now taking orders for two new boxes of Demon Slayer: Kimetsu no Yaiba pins. The pins are available to order through the site until March 14.

Demon Slayer: Kimetsu no Yaiba Pin Collection No. 3 (Contains 8)

Demon Slayer: Kimetsu no Yaiba Pin Collection No. 4 (Contains 8)

The pins feature Tanjiro, Nezuko, and many more familiar faces in cute chibi form. These are a must-grab for pin-lovers and fans of the anime series.

©吾峠呼世晴/集英社・アニプレックス・ufotable

Information

Demon Slayer: Kimetsu no Yaiba Pin Collections 3 & 4

Collection 3 Order Window: February 22, 2021 – March 6, 2021

Collection 3 Order Window: February 22, 2021 – March 14, 2021

Product Page: https://www.charadepa.com/product-list/153

Demon Slayer: Kimetsu no Yaiba Black & White T-Shirts Release in Japan

The Demon Slayer: Kimetsu no Yaiba hype train continues with the release of two new T-shirts which are available to purchase via the online Japanese anime and manga retailer CharaDepa until February 20.

Demon Slayer: Kimetsu no Yaiba Total Concentration T-Shirt – White | ¥2,900 (Before Tax)

Front Design

Demon Slayer: Kimetsu no Yaiba Total Concentration T-Shirt – Black | ¥2,900 (Before Tax)

Front Design

Attain total concentration with this new collection.

©吾峠呼世晴/集英社・アニプレックス・ufotable

Information

Demon Slayer: Kimetsu no Yaiba Total Concentration T-Shirts
Order Window: February 9, 2021 – February 20, 2021
Buy Here: : https://www.charadepa.com/product-list/153
Price: ¥2,900 Each (Tax Included)

Demon Slayer: Kimetsu no Yaiba Season 2 Trailer Teases Entertainment District Arc

The first teaser trailer for the highly-anticipated second season of the TV anime series Demon Slayer: Kimetsu no Yaiba dropped on Twitter and YouTube on Sunday (February 14).

The anime series is adapted from Koyoharu Gotouge's manga of the same name which is serialised in Shueisha's Jump Comics and has sold over 130 million copies. The first season aired in April 2019. The story follows Tanjiro Kamado, a young boy on a quest to slay demons and save his sister after his family is slaughtered and his sister is turned into a demon herself. It was animated by ufotable who are returning for the second season too.

An anime film, Demon Slayer: Mugen Train, was released on October 16, 2020, adapting the "Mugen Train" or "Infinity Train" arc of the manga series.

The second season of Demon Slayer: Kimetsu no Yaiba will adapt the Entertainment District Arc. The trailer can be watched on Twitter here or on YouTube below.

Stay tuned for more news of Season 2 of Demon Slayer, airing sometime this year.

©吾峠呼世晴/集英社・アニプレックス・ufotable