Hokkaido Confectionery Makers Ishiya Open New Cafe in COREDO Muromachi Terrace
COREDO Muromachi Terrace is a new shopping complex in Nihonbashi, Tokyo that opened its doors on September 27, 2019. Confectionery company Ishiya, which is known for its Shiroi Koibito cookers that are considered a souvenir and speciality of Hokkaido, opened its first ever cafe outside Hokkaido entitled ISHIYA NIHONBASHI at the shopping centre.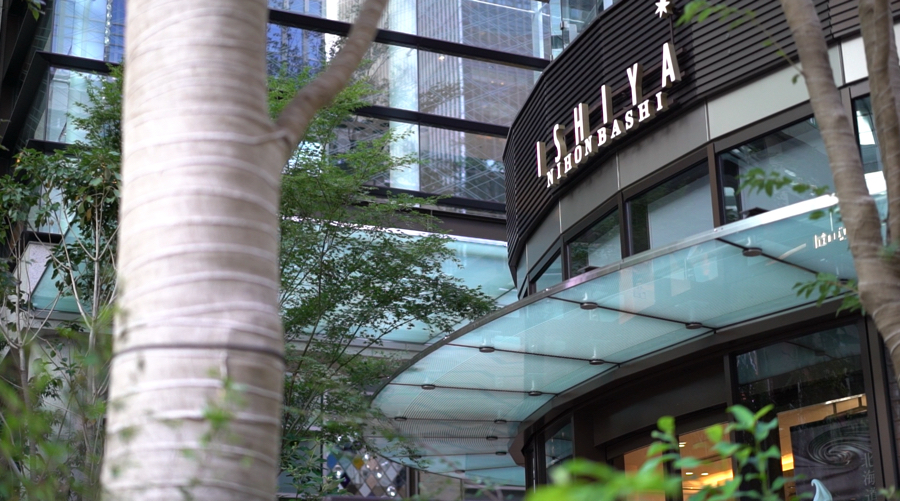 ISHIYA NIHONBASHI is the first cafe managed by Ishiya outside of Sapporo, Hokkaido. The cafe's concept is to treat the people of Tokyo to the wonderful flavours of Hokkaido. This includes a selection of popular sweets and desserts, including the Shime Parfait―a common accompaniment to the end of any drinking party in Sapporo.
During the day, the establishment offers a sumptuous cafe menu whipped up by the chefs, such as pancakes and parfaits. Let's take a look.
Strawberry Ishiya Pancake (Fluffy) – ¥1,400 (Tax Included)
The Ishiya Pancakes are fluffier than clouds, made lavishly with cream cheese and fresh cream. They're topped with even more fresh cream and strawberries and are finished sweetly with condensed milk and a sweet and sour raspberry sauce. The pure white cream and raspberry sauce make these pancakes look cute and tempting♡
Shiroi Koibito Blend Coffee – ¥400 (Tax Included)
This original blend of coffee was crafted so it goes perfectly with a Shiroi Koibito biscuit. When you order a cup of this coffee you get one biscuit to enjoy with it.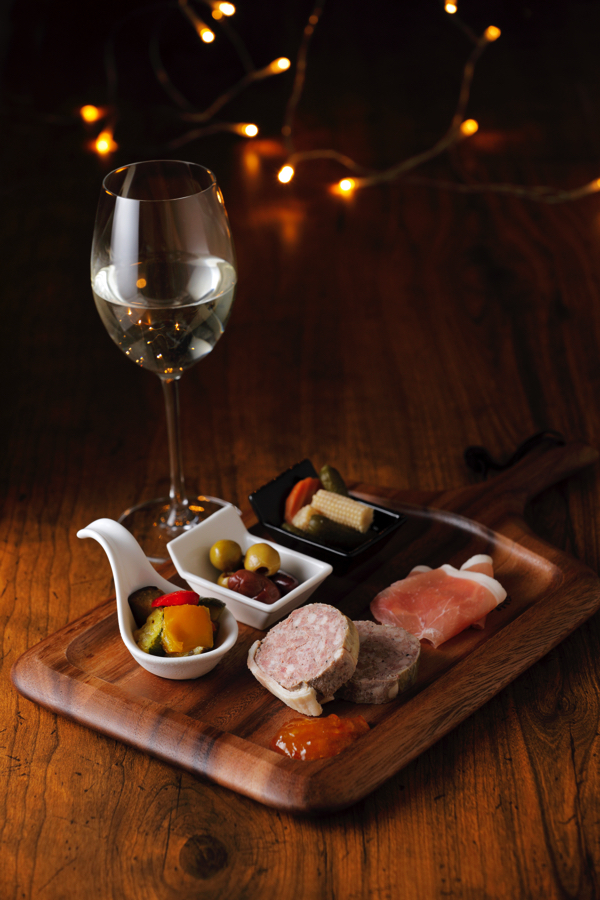 During the evening and late night, the cafe serves snacks made to pair with alcohol as well as exclusive parfaits drizzled in Japanese sake. They also sell the "Shime Parfait," a classic post-drinking dessert in Sapporo.
Parfait Nihonbashi – ¥1,600 (Tax Included)
This Nihonbashi-exclusive parfait is topped with alcohol which you drizzle sake over. The parfait includes rich jelly. You can create even more delicious flavours with the accompanying matcha pudding or brown sugar syrup.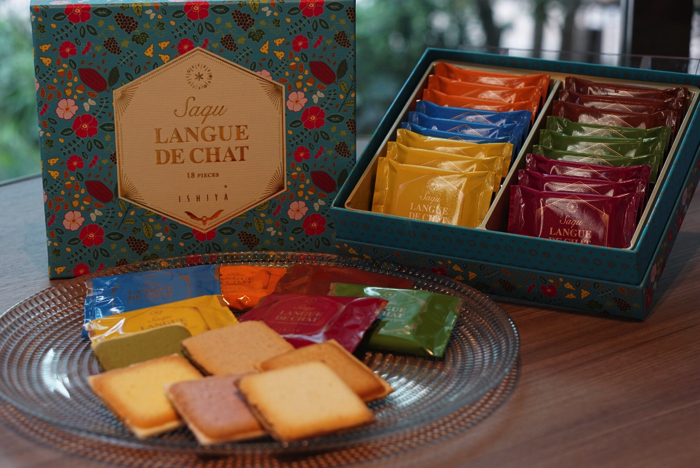 The cafe also sells Saqu, colourful high-class biscuits normally only sold in Hokkaido. They make for a perfect souvenir.
Taste the flavours of Hokkaido in Tokyo at Nihonbashi's newest hot spot.
Information
ISHIYA NIHONBASHI
Address: COREDO Muromachi Terrace 1F, 3-2-1 Nihonbashimuromachi, Chuo Ward, Tokyo
Opening Hours: 11:00-23:00
TEL: 03−6265−1143
No fixed holidays except when COREDO Muromachi Terrace is closed.
RECOMMENDED ENTRIES
COREDO Muromachi Terrace: Shops and Exclusive Gourmet Treats to Arrive at Nihonbashi's New Hot Spot

COREDO Muromachi Terrace is a new shopping facility set to open on September 27, 2019. Connected directly to Mitsukoshimae Station via the Tokyo Metro Ginza Line and Tokyo Metro Hanzōmon Line, like its neighbouring facilities COREDO Muromachi 1, 2 and 3, it is set to incorporate the halcyon days of Japanese culture while hailing as the latest must-visit spot delivering the charm and appeal of Nihonbashi.

The facility has been gathering stark attention in the run up to its grand opening, so we have compiled a list of store and restaurant chains setting up shop in the Kanto region for the first time, and products exclusive to COREDO Muromachi Terrace.

Hakata NEW COMATSU (Floor B1F)

With its at-the-counter-seat style setup, Hakata NEW COMATSU sets foot in Japan's Kanto region for the very first time, ready to serve up a gorgeous menu made with ingredients from Kyushu. Whether it's lunch, dinner or just a little drink, their menu line-up caters to the needs of all of its customers.

Agodashi Kyushu Soy Sauce Motsunabe – ¥1,380 (Before Tax)

Motsunabe is a staple hot pot dish of Hakata. The deep-fried tofu is filled with yuzukoshō―a seasoning made from chili peppers, yuzu peel and salt―for a refreshing kick.

Hakata Chicken Skin Skewers With Sansho Black Pepper – ¥165 Each (Before Tax)

The people of Tokyo will now get to enjoy Hakata NEW COMATSU's most popular menu item: chicken skin skewers, seasoned with soy sauce and sansho black pepper

Dashi Inari Kaiboku (Floor 1F)

Kaiboku is a restaurant located along Watanabedori in the city of Fukuoka. This one too is set to take a spot in Kanto for the first time, serving freshly-made dashi inari sushi.

You can order them for takeout, including sets of 4 (¥1,296) and 8 (¥2,592). Or you can sit at the stylish counter seats and order the set of 2 with miso soup (¥1,296).

Dashi-soaked inari sushi is fluffy and has a completely different texture to Kanto-style inari.

Ferme La Terre Biei (Floor 1F)

This will be the first branch of Ferme La Terre Biei outside Hokkaido. Everyday, the bakery cooks up over 100 different types of bread, with over 30 different types of wheat flour used.

Hokkaido Jersey Milk Loaf – ¥600 (Before Tax)

Made with milk from Jersey cattle, Biei's popular Jersey Milk Loaf has been made even more delicious, and feels extremely soft and fluffy from the moment you take it in your hands.

Hokkaido Butter Croissants – ¥1,000 (Before Tax)

Biei's beautiful and buttery croissants are made over the course of 3 days, resulting in a crunchy texture and a lusciously buttery flavour.

Hokkaido Matured Cheese Bread – ¥450 (Before Tax)

The cheese bread is made with fresh mascarpone cheese and cream cheese, both from Hokkaido. It's also rounded in the shape of a cheese wheel.

Butter Cheese Sandwiches – ¥300 Each (Before Tax)

These butter cheese sandwiches are carefully handmade one by one by Biei's expert bakers. They are layers of thin, crunchy sablé biscuits and cream. They sell them individually and in sets, so they would make as great gifts.

Gino Sorbillo Artista Pizza Napoletana (Floor 1F)

With a history spanning over 80 years, immensely popular pizzeria Gino Sorbillo arrives in Japan for the very first time.

Margherita – ¥1,180 (Before Tax)

The margherita pizza is loaded with organic ingredients, made classically with tomato sauce, oregano, garlic, olive oil and basil. The pizza dough is cooked thin so it's nice and easy to eat.

Minamiaso Tea House (Floor 1F)

Established in the village of Minamiaso in Kumamoto, Minamiaso Tea House is a herbal tea house arriving in Tokyo for the very first time. The cafe creates their own original tea blends made from herbs grown by the cafe themselves and others carefully selected from around the world.

Limited Edition First-Pick Lemongrass (50g) – ¥1,620 (Tax Included)

Their lemongrass is a seasonal exclusive, with each bag made up of only the best first-picks. Once all bags have been sold, it will discontinue, so you'll want to get in there quick! Perfect for tea time, eliminating strong odours from fish when cooking, and many other things.

365 DAYS HERB (180g) – ¥1,944 (Tax Included)

This is one of the shop's most popular products. It uses Rooibos as the base blended with lemongrass, rose hip which is known for its beautifying effects, and peach leaves. It's a flavour that even those not familiar with herbs can enjoy.

ISHIYA (Floor 1F)

Ishiya Co., Ltd., a confectionery maker which is known for its Shiroi Koibito cookies, is setting up its ISHIYA cafe outside Hokkaido for the first time.

Parfait Nihonshu – ¥1,600 (Tax Included)

This parfait is exclusive to the new Nihonbashi branch, made with Japanese sake and cotton candy. It comes with a side of honey and matcha pudding for an amalgamation of flavours.

Saqu LANGUE DE CHAT (12 Included) – From ¥1,296

Packaged in six different flavours, their Language de Chat biscuits are crunchy and melt in your mouth. Their packaging is cute too, making them perfect gifts!

Did you enjoy our picks? There are countless other restaurants and shops to look forward too when COREDO Muromachi Terrace opens its doors on September 27.

Taiwanese Bookstore Chain Eslite Opens New Outlet in Nihonbashi, Tokyo

Eslite Bookstore is one of the prominent bookstore chains in Taiwan that opened an all-new outlet in Nihonbashi, Tokyo on September 27, 2019 that promotes reading, culture and lifestyle.

This will be the first Eslite Spectrum shopping mall to open outside Greater China. Its concept is "a cultural wonderland for reading and living" under wh ich Eslite has curated Nihonbashi's rich history and culture to promote to the people of Tokyo.

Eslite Spectrum is always in the front row when it comes to the latest in Taiwanese trends, and it's a place I never fail to visit when I travel to Taiwan. When I heard they would be expanding to Tokyo, I couldn't wait for the day of the grand opening to arrive. I made my merry way there, excited and eager to see what kind of place it would be, and what kind of items they would stock.

The outlet is split into 4 different zones: the bookshop zone, the stationery zone, the miscellaneous item and workshop zone, and the restaurant zone. The bookshop features a line-up of carefully selected reading material and book recommendations.

One hundred brands from around the world make up the miscellaneous and eating areas. Half of the brands are Taiwanese, meaning you can get your hands on authentic goods from Taiwan itself.

The building was designed by leading Taiwanese architect Kris Yao, whose concept for the design was "interweaving the old and new." It's a stylish, welcoming building with elements of the traditional Japanese aesthetic in there. The store front has indigo blue noren entry curtains, which is both stylish and quintessentially Japanese.

This new branch of Eslite Spectrum is home to stores setting up shop in Japan for the very first time. There are also many shops here selling items exclusive to Nihonbashi. I'm going to showcase four of the places I was particularly interested in.

Kuo Yuan Ye

Kuo Yuan Ye is a confectionery shop based in Shinlin, Taipei. Since opening, they have continued to use traditional confectionery-making methods, serving sweets with deep, rich flavours.

As well as having maintained tradition, they have also released products in collaboration with rising designers. I encourage you to try their beautiful line-up yourself to taste their long, delicious history.

Sarutahiko Coffee

We have covered Sarutahiko Coffee on MOSHI MOSHI NIPPON in the past when we visited the branch in Ebisu.

The first thing that struck me upon visiting this new branch is how different the interior design is to other places. The design and its concept of "coffee and words" were created by book director Yoshitaka Haba. Quotes pulled from the books can be found written all around the cafe. There is also a space underneath the chairs for storing books. No matter where you look in the cafe, it's nothing less than stylish.

The cafe has their own special hot cakes and original coffee blends exclusive to Nihonbashi. The hot cakes are topped lavishly with mont blanc, giving it an extremely rich taste and one reminiscent of autumn-time. Both the hot cakes and this original coffee blend are limited-time menu options available until November 14, so you'll want to get in there quick.

Wonder Chuan

For the first time ever, long-standing Taiwanese tea store Wonder Chuan arrives on the shore of Japan. The shop takes great care in the growing and brewing of its tea leaves, pouring their heart and soul into every cup.

The Taiwanese oolong tea drank was a similar colour to matcha. It had a sweet flavour and a much smoother taste compared to Japanese oolong. The shop also serves a selection of cocktails made with oolong tea as well as perform traditional tea-making methods for customers. They even have plans to host their very own Taiwanese tea workshops in the future.

Fujin Tree

The last place I want to introduce is Fujin Tree, also a first in Japan. This is another one of my favourites, so I was thrilled when this one was coming to Tokyo too!

It's uncommon to be able to drink wine in restaurants in Taiwan, but the popular Fujin Tree serves Taiwanese cuisine and champagne in style.

Their dishes are packed full of fresh vegetables and fruit. One of their popular picks is their springstar and century egg with spicy minced pork. It's a tasty dish with full, rich flavours that goes well with sake. It's also great with rice. There are many amazing options on the menu, but if you're spoilt for choice then I recommend this one.

Eslite is the bridge between Japanese and Taiwanese that aims to become a hub for Asian culture. Centred around reading, there are countless experiences to look enjoy here. Discover a new side of Nihonbashi by paying a visit.

Writer: Sayuri Mizuno (MOSHI MOSHI NIPPON)

Translator: Joshua Kitosi-Isanga

Information

Eslite Spectrum Nihonbashi

Address: COREDO Muromachi Terrace 2F, 3-2-1 Nihonbashimuromachi, Chuo Ward, Tokyo

Opening Hours: 10:00-21:00 (Fuji Tree is open 11:00-23:00)

No Fixed Holidays

Official Website: http://www.eslitespectrum.jp

Catch Your Favourite Pokémon at the Pokémon Café in Nihonbashi

Hello, everyone. I'm Ren Koseki.

Whether it's the anime series, Pokémon Go or one of the many other games, the Pokémon franchise is loved by kids and adults alike. There was even the recent Detective Pikachu movie which was a huge hit as well! Obviously I went to see it too. That fluffy Pikachu was just too cute. Check out my Detective Pikachu hat in the photo.

I absolutely adore Pokémon and find myself often dining together with them at the Pokémon Café. Today, I'd like to show you all what it's like there!

The Pokémon Café is located inside the Pokémon Center (a merchandise shop) on the 5th floor of Nihombashi Takashimaya S.C.. It's important to keep in mind that the café is reservation-only. You must book a specific time slot before going. You can do this by heading to the café's official website.

Pokémon roam all around the café – it's like a dream come true for all fans! Trying to spot them all is another part of the fun of coming here.

There's a photo spot inside with two Pikachu in the background wearing cute staff uniforms. Expect to see Pikachu in many different forms like this which you won't find anywhere else.

Of course, the food and drinks on the menu are all Pokémon-themed too. Here is the drink I ordered:

Choose-Your-Own-Pokémon Latte: ¥756 (Tax Included)

The café's classic latte. You can choose to have latte art from all Pokémon up to No. 251 in the Pokédex. I ordered the Detective Pikachu version of Jigglypuff. I didn't want to ruin the beautiful art so it was hard to drink!

And for food…

Eevee Teriyaki Chicken Burger: ¥1,598 (Tax Included)

I ordered the Eevee burger which is available for a limited time until September 6. The café menu has regular options as well as limited-time-only items too so you're bound to see something new every time you visit.

Most importantly however is that you can expect a visit to your table from a real Pokémon!

Whoa, so fluffy! Eevee came to visit me this time around. You will get a visit from either Pikachu or Eevee. This was my 4th or 5th time at the café but the first time I got to encounter Eevee!

The Pokémon are led to each table by the staff to strike cute poses for you, and you're free to take as many photos and videos are you like!

This is my personal recommendation, but it's fun to take a photo together with your latte art and plush toy of your favourite Pokémon.

It looks like my Squirtle is enjoying itself too.

And that's the Pokémon Café, a dreamland for any Pokémon lover. Be sure to visit♡

Information

Pokémon Cafe
Address: 2-1-2 Nihombashi | Nihombashi Takashimaya SC East Bldg. 5F, Chuo 103-0027, Tokyo Prefecture
Business Hours: 10:30-22:00

Access: 5-minutes on foot from Tokyo Station's Yaesu North Exit via JR Line / 5-minutes on foot from Nihonbashi Station's B2 Exit via Tokyo Metro Ginza Line and Tozai Line / 4-minutes on foot from Nihonbashi Station via Toei Asakusa Line

TEL: 03-6262-3439

Reservations: https://reserve.pokemon-cafe.jp/

Official Website: https://www.pokemoncenter-online.com/cafe/

TALENT PROFILE

Ren Koseki

Earns charismatic support as a model from young girls. She appears in a variety of media with her cute appearance which says things you cannot imagine and speaks the opinions of a generation. She also films, edits and posts videos on her YouTube channel, 'Ren Channel.'
RELATED ENTRIES
KRISPY KREME Reveals Limited Halloween Donuts

KRISPY KREME DONUTS Japan has unveiled its screamingly delicious new Halloween themed donut selection, the "KRISPY KREME SKREMES!," which will be available nationwide between October 1 and October 31 2021.

Halloween Jack Caramel & Custard

Blood Strawberry Skull

Halloween Dozen (12 pieces)

Halloween Half-Dozen (6 pieces)

Halloween Box (3 pieces)

 

Mini Box (20 pieces)

 

Mini Half-Box (10 pieces)

Mini Mini-Box (3 pieces) 

This year's KKDJ Halloween selection will include a new skull donut alongside the ever-popular Jack. In addition, in the lead up to Halloween, Jack and the Skull's expressions will become increasingly scarier between the 25 and 31st! Don't miss out on these ever-changing designs.

 

First in the lineup is the 'Halloween Jack Caramel & Custard,' a pumpkin and caramel flavored Jack-o-Lantern which returns every Halloween. The 'Blood Strawberry Skull,' released this year, featured a monster with a milky white chocolate face, with sweet white and bitter dark chocolate eyes. In addition, you can order 'Halloween Sprinkles' for a colorful Halloween aesthetic, and 'Spider Chocolate Custard" which will turn your custard into a spider web shape!

 

The 'Halloween Dozen' and 'Halloween Half-Dozen,' which feature four types of Halloween donut, and the famous 'Original Glazed®' will be served in limited edition Halloween themed boxes for the season. The 'Mini-box' donuts have even transformed into tiny monsters! Be sure to check out these colorful and exciting new sweets.

Information

KRISPY KREME SKREMES!

Availability: October 1 ~ October 31 2021

Participating Stores: KRISPY KREME DONUTS Stores Nationwide 

Official Site: https://krispykreme.jp/ 

Museum-Hotel Gajoen Tokyo Releases Seven Artistic Christmas Cakes

Museum-Hotel Gajoen Tokyo will be opening pre-orders for their Patisserie 'Shiori Kyou 1928' 2021 Christmas cake selection between October 1 and December 17.

The theme for this year's Christmas cakes is "Art Temptation," with seven unique, artistic cakes to choose from. The hotel is full of Japanese beauty and artistry, while the cake line-up features gorgeous cultural motifs and traditional crafts. 

Tamatebako *Limited to 10 cakes




First Layer

Second Layer

A shortcake with strawberries from Kayama Farm.

Pralines & Pistachio

Cassis & Fig

Coffee & Tonka

Fromage & Cru

Stollen

This year's lineup, of course, features the standard seasonal products; First is the Tamate Box, a two-tiered box made of chocolate, filled with cakes, gateaux, pound cake, and more. The Kayama Farm Strawberry Shortcake is their most popular product and is covered in high quality brand strawberries. The Stollen, with its spicy accents, is perfect for adults.

Alongside them is a selection of four new products; The Praline & Pistachio cake, which is covered in poinsettia and pine-shaped chocolate, and the Cassis & Fig is formed of four delicate, paper-cutting inspired layers. The Coffee & Tonka has a mature, bitter flavor and is topped with a Christmas tree, while the Fromage & Cru is made of a refreshing combination of cheese and apples.

Enjoy a precious moment that can be enjoyed by both adults and children with these beautiful and artistic cakes!

Information

PATISSERIE 'Shiori Kyou 1928″ Christmas Cakes

Reservation Period: October 1 ~ December 17 2021

Delivery Period: December 22 ~ December 25 2021

Reservation Phone Number: 03-5434-5230 (11:00-20:00)

Online Reservations・Official Site: https://www.hotelgajoen-tokyo.com/lien/xmas 

 

Hotel W Osaka x PIERRE HERMÉ PARIS Unveil Limited Halloween Dessert Menu

Opening in March 2021, Japan's first luxury lifestyle Hotel W Osaka works with PIERRE HERMÉ PARIS to produce the 'MIXup' Art & Pastry Bar, which has unveiled a new Halloween themed dessert course and  à la carte cake, available from September 15.

Pumpkin & Choux Cream / Ghost Montblanc / Frankenstein Cheesecake

Rock'n'Roll

Osaka is said to be the birthplace of Japanese cuisine, and in a similar vein,  this unique  'MIXup' dessert course serves 'CHEEKY' sweets which are finished one-by-one in front of the customer. The counter-style serving has proven popular since it began in May of this year, known for the playful presentation and customer participation.

This Autumn, the menu has been transformed into the 'TRICKY CHEEKY HALLOWEEN' course, with eight playful new desserts available to try. The desserts feature well-known Halloween monsters, and incorporate the taste of Autumn with pumpkin, chestnut, and pear, among other seasonal flavors.

The take-out Halloween sweets lineup includes a matcha and red bean Frankenstein Cheesecake, a spooky Ghost Montblanc, jack-o-lantern shaped Pumpkin Choux Creams, and more. A limited Halloween variation of the bar's iconic rose and raspberry Rock'n'Roll cake is also available! The recipe and baking techniques are based on the methods of PIERRE HERMÉ PARIS, with arrangements by The W Osaka.

Try out some scarily tasty sweets this Halloween with The W Osaka and PIERRE HERMÉ PARIS!

Famous Oil Blotting Paper Brand's Yojiya Café Reforms Three Popular Parfait Flavors

The Yojiya Café, opened by the Yojiya brand famous for its Aburatorigami, or facial oil blotting paper, will be renewing its menu from September 13. The popular face parfait, which features the logo alongside a Kyoto woman with a mole, comes in three flavors available – Kinako, Matcha, and Milk Tea. Each parfait comes with a sauce, so you can adjust the taste as you eat.

 

Kinako Parfait: ¥1,200 (Tax Incl.)

Matcha Parfait: ¥1,200 (Tax Incl.)

Milk Tea Parfait: ¥1,200 (Tax Incl.)

The Yojiya Café is currently open in two locations, Gion and Sagano Arashiyama, offering a relaxing space to rest between shopping and sightseeing.

The café has renewed their iconic Kinako Parfait, which combines Japanese Kinako and Western Maple Syrup, along with the Matcha Parfait, which is packed full of matcha ice cream, jelly, and cookies. The Milk Tea Parfait is made with a rich Japanese Tea and Earl Gray ice cream.

Take a trip to Yojiya and find out which parfait is your favorite!

Information

Yojiya Café – Parfait Renewal

Release Date: 14 September 2021

Availability:

Yojiya Café Gion

Address: Izawa Building 2F, 266 Gionmachi Kitagawa, Higashiyama-ku, Kyoto

Opening Hours:

Weekdays 11:00 ~ 17:00 (LO16:30)

Weekends/Holidays: 10:00 ~ 18:00 (LO17:30)

YOJIYA CAFE Sagano Arashiyama

Opening Hours:

Weekdays 11:00 ~ 17:00 (LO16:30)

Weekends/Holidays: 10:00 ~ 18:00 (LO17:30)

Address: 2 Tateishicho, Sagatenryuji, Ukyo-Ku, Kyoto

Official Site: https://www.yojiya.co.jp/

Wildly In-Demand Neko Neko Tiramisu Returns in Limited Quantities

Neko Neko Cheesecake, a sweets shop specializing in cat-shaped treats, is adding the massively popular Neko Neko Tiramisu back to the menu for a limited time only, from September 10 until September 30, 2021.

※Until supplies last. 


Originally sold as a limited-edition release for Father's Day, 800 of these cat-shaped treats sold out instantly. Brought back as a result of constant consumer requests, the Tiramisu will only be available in very limited quantities.

The Neko Neko Tiramisu is filled with soft sponge cake soaked with coffee syrup, with a layer of mascarpone cheese mousse layered on top. Finished with cocoa and coffee powder, it's the perfect mix of bittersweet and rich flavors.

The Tiramisu will also be available at the online store All Hearts Mall, making it easy to send to friends and family. As the pandemic continues to keep people apart, this adorable sweet is a great way to surprise loved ones far away.

What do you think about this Neko Neko Tiramisu? It might be too cute to eat.

Healing 'Panda' Sweets Available at Gelato Pique Café for a Limited Time

A selection of healing monotone panda sweets will be available at the Gelato Pique Café between September 6 and September 25. The collection is titled "everyday PANDA! ~Sweets Time with Pandas~."

Menu


Panda Crepe

Panda Gelato

Panda Float

Goods

Gelato Pique Café Original Panda Glass/Mug
Available from September 6


Gelato Pique Panda Motif Eco Bag / Panda Motif Hand Towel
Online reservations open September 2, available instore from September 8


In 2021, the Gelato Pique Café announced two rounds of animal themed sweets, proving hugely popular on social media. For Easter they released "Bunny Sweets" with rabbit ears motifs, while a series of "Polar Bear Sweets" was released during the Summer. Now, a selection of "Panda Sweets" is the latest to join the animal collection. 

 

The chocolate and banana Panda Crepe is filled with a healing ganache and banana,  while the Panda Gelato has cocoa biscuits studded around the pandas neck, along with rounded eyes and ears. The "healing monotone" Panda Float combines the Gelato Pique Café's original Guatemalan coffee blend with Royal Blue Bourbon.

 

Along with this "everyday PANDA!" Fair, we have a large lineup of panda goods that will make you happy just by having them.  Goods that are perfect for presents, souvenirs, and rewards for yourself can be purchased at each gelato pique cafe store and EC site, so please look forward to that too!

There is a huge lineup of panda goods that will brighten your day releasing alongside the "everyday PANDA" fair, which make perfect gifts for friends – or yourself! You can view the goods lineup in store and on the Gelato Pique website.

Kaori's Easy Recipe: Learn to Make Miffy Parfait Using Tofu!

With just a small bit of ingenuity, turn everyday food into something cute using Kaori's Easy Recipe! With a few simple ideas, an ordinary recipe magically transforms into a cute dish.

In this recipe, I'll show you how to make an adorable Miffy Parfait using tofu shiratama!

Tofu shiratama can be frozen without hardening, so it's great to use for cooking as well as making sweets.

Ingredients

250g refined rice flour

300g silken tofu

✩ This is about 1 bag of refined rice flour and 1 piece of silken tofu.

Canned fruit or fruit of your choice

①

Put the refined rice flour and silken tofu into a bowl and mix well.

⚠️ Do not drain the tofu!

Don't add water, just these two ingredients.

✩I knead all ingredients and then freeze it.

Feel free to freeze it as dough, or boil it first.

You can put them in Tupperware and store them in water in the refrigerator for a day or two. Don't worry, they won't harden!

②

Add the coloring.

Take a little bit of food coloring and add as you like.

Here, I'm adding the yellow that will be the center of the flower.

③

After mixing the dough, place it on parchment paper and put it in the freezer for about 30 minutes.

You can shape it before placing it in the freezer, but chilling it will make it easier to work with.

④

Cut out Miffy and her flowers.

Place the yellow-colored piece into the middle of the flower.

Roll the rest of the shiratama into balls.

⑤

Boil the shaped shiratama while on the baking sheet.

Boil the round shiratama as well. When they float to the top, place them in cool water.

⑥

Place the shaped shiratama on parchment paper or plastic wrap and let dry briefly before adding decoration.

⑦

Mix black cocoa with a little water, and using the mixture, draw Miffy's face.

⑧

Place the flowers and shiratama balls inside the glass, follow up with your favorite fruits!

(If using canned fruit, feel free to add the syrup as well!)

I hope you enjoy decorating this colorful dish!

Kaori Kubota(@kaopan27)

I live in Hokkaido and I love to make character themed foods, desserts and pastries♡

I want to see my family smile, so I enjoy putting in a bit of effort to make character foods and changing food into something cute♡

You can see more of my character foods and character bento boxes on my Instagram page → @kaopan72

'Rilakkuma & Sumikko Gurashi Festival' Photo Event Starting in Sapporo

The 'Rilakkuma & Sumikko Gurashi Festival Commemorative Photo Event' will be held between September 17 and November 28 2021 on the third floor of the Sapporo Factory San Jō-kan Building.

 

After enjoying yourself at the joint event, you can take some commemorative photos with Rilakkuma and the Sumikko's, who will be wearing new costumes especially for this event! 

October 9: 11:00/ 13:00/ 15:00/ 17:00 (Approx. 30 slots) (Each session lasts approx. 30 minutes)
Featured Characters: Korilakkuma and Tokage


October 31: 11:00/ 13:00/ 15:00/ 17:00 (Approx. 30 slots) (Each session lasts approx. 30 minutes)
Featured Characters: Chairokoguma and Neko

Weekday Limited Admission Freebies: 'RilaSumi Festival' Original Bookmark (Selected from 8 random designs: Rilakkuma & Kiirotori, Korilakkuma, Chairokoguma, Shirokuma, Penguin?, Tonkatsu & Ebifurai no Shippo, Neko, Tokage)


Don't miss out on this limited time opportunity! 

Information

'Rilakkuma & Sumikko Gurashi Festival'  Sapporo

Duration: September 17 ~ November 28, 2021

Closures: Every Thursday (excluding September 23)

Opening Hours:

Weekdays: 13:00 ~ 17:00(September 17 opening hours 10:00 ~ 17:00)

Weekends, Holidays: 10:00 ~ 17:00 ※Admissions close at 16:30

Location: Sapporo Factory San Jō-kan 3F

Address: 4-chome, Kita 2 Johigashi, Chuo Ward, Sapporo

Ticket/Event Information: https://www.ntv.co.jp/rilakkuma-and-sumikko-fest/ 

Official Twitter:  https://twitter.com/rk_sumikko_fest (@rk_sumikko_fest)

 

Commemorative Photo Spot Location: Sapporo Factory Event Space

Lottery Appilcation Period: September 1 ~ September 26 at 23:59

Details & Application Info: http://www.stv.jp/event/rilakkuma-and-sumikko-fest/photo.html 

SEGA Taiyaki Ikebukuro, Akihabara Stores Reveal Second Collaboration with Chiikawa

GENDA SEGA Entertainment's SEGA Taiyaki Ikebukuro and Akihabara stores have announced a second Chiikawa collaboration, the 'ChiiKawayaki' Taiyaki.  The series will feature a Bunny and ChiiKawa design, in addition to the reversible Tuxedo design from the first collaboration. Customers who purchase any of the 'ChiiKawayaki' products will receive a free collaboration badge! (※Random design)

 

ChiiKawayaki

Front: Bunny

Back: ChiiKawa

ChiiKawayaki: Premium Cream or Chocolate:¥600 each (Tax Incl.)

※Shown images are samples.

Novelties

Original Can Badge 2nd Series: 6 Designs (Random)

※Limited in quantity.

※Shown images are samples and may differ from the final product.

ChiiKawa is a popular manga that is serialized on Twitter by illustrator NAGANO. The comic depicts the daily life of the ChiiKawa's and has become known for its soft artwork, heartwarming story, and occasionally, some contrasting darkness.

SEGA Taiyaki stocks popular food products from the Taiyaki brand Yokohama Kuriko-An, which has 31 stores throughout the Kanto region. They also collaborate with games and characters to produce Collaboration Taiyaki.

The second ChiiKawayaki collaboration will satisfy both your eyes and your stomach!

©nagano

Baumkuchen Specialty Shop Katanukiya Offers Limited-Edition Panda Cake at New Location

On September 1, Baumkuchen specialty shop Katanukia opened its second location on the second floor of Tokyo Solamachi, beneath Tokyo Skytree. These traditionally German cakes are extremely popular in Japan, and using a cookie cutter can transform them into works of art! To commemorate the new shop, the Tokyo Solamachi location will sell a limited-edition Panda Baumkuchen that is almost too cute to eat.

Panda Baumkuchen

Starry Sky Panda Baumkuchen: ¥594 (Tax Included)


 

Starry Sky Panda Baumkuchen & Drawstring Bag Set: ¥1,815 (Tax Included)

The special Starry Sky Panda Baumkuchen is made from soft, moist cake, and depicts an adorable panda character ready to gaze at the night sky from Tokyo Skytree, the tallest tower in the world. Children and adults alike will enjoy its gentle milk flavoring.

The Starry Sky Panda Baumkuchen & Drawstring Bag Set includes the signature Baumkuchen, the Starry Sky Panda Baumkuchen, Panda shortbread, and an adorable bag. There will only be 100 of these sets available, so grab one before they're gone!

Is Baumkuchen popular in your country? How would you like to try these cute sweets in Tokyo?

The Westin Tokyo Hotel to Offer Premium Autumn Parfaits for Limited Time

Three delicious desserts are coming to The Westin Tokyo for a limited time! Beginning October 1, visitors to the hotel can enjoy a collection of premium parfaits filled with seasonal ingredients and western liquors unique to the executive bar, simply named The Bar. These will be available until November 28, on Friday, Saturday, Sunday and holiday nights only.

Chocolate Parfait with Figs and Red Berries

Chestnut and Apple Parfait

Chestnut and Hazelnut Mont Blanc Parfait

The chocolate parfait includes whole figs and bright red berries, and is finished with rich port. Calvados was added to the Chestnut and Apple Parfait, allowing guests to enjoy a refreshing combination of nuts, fruits, and mascarpone. The Mont Blanc Parfait includes a fragrant rum from Martinique, and has a richer dessert flavor.

The executive pastry chef carefully layers each parfait by hand, and these unique treats combining flavors of both east and west can only be found at The Westin Tokyo!

Information

Premium Autumn Parfait

Available: October 1 – November 28, 2021 (Only available Friday, Saturday, Sunday & Holidays)

Hours: 16:30-20:00

Price: ¥3,000 each (Tax and Service Charge Included)

Location: Executive Bar "The Bar" (1F)

Reservations: 03-5423-7285

Official Site:www.westin.com

New Halloween Sweets Collection Arrives at Tokyo's Q-pot CAFE.

Halloween is arriving early at Omotesando's popular Q-pot CAFE. A collection of sweet, scary, grotesquely-adorable sweets are now available for a limited time. Each cake set and macaron set are made to order.

Q-pot CAFE. Three Cake Set: ¥2,030 (Tax Included)

This collection of three unique cakes includes the stomach-turning brain cake, and the much more palatable eye-patch ghost cake. Guests can also enjoy the popular cookie tiramisu.

Halloween Limited Edition ~Eye-Patch Ghost Cake~

As you dig into this fluffy dessert, enjoy the flavor of chopped almonds and feuillantine, wrapped in gyuhi, a type of Japanese traditional confectionery. The pistachio and berry sauce blends into the vanilla mousse, and is sure to appeal to any fan of sweets.

Halloween Limited Edition ~Brain Cake~

This frightening dessert is made with strawberry and other red berry jellies, milk mousse, Genoise, and savory almonds. Dissecting it won't be easy, but the taste is well worth it.

~Cookie Tiramisu~

Mascarpone mousse with chocolate sponge dipped in espresso, topped with bittersweet coffee-flavored ganache cream with caramelized hazelnuts…what more could you want?

Q-pot CAFE. Halloween Macaron Set (3 pumpkin/3 apple cinnamon): ¥2,430 (Tax Included) *Also available at the cafe individually for ¥360 (Tax Included)

Jack-o-Lantern macaroons and spooky eyeball macaroons are available for takeout for a limited time only! Order at the cafe, the online shop, or through Uber Eats.

~Jack-o-Lantern Macaroon~

Full of the rich, sweet taste of pumpkin, these will put you in the mood for the Halloween season.

~Eyeball Macaron~

These scary snacks are filled with apple jelly, cinnamon, and spicy ganache cream.

Do these sweets put you in the Halloween spirit?