m-flo Drops Human Lost feat. J. Balvin Animated Music Video
m-flo has just dropped a brand new music video featuring Grammy Award-winning artist J.Balvin. The music video for m-flo's dynamic collaboration song HUMAN LOST feat. J. Balvin will be unveiled to the public on October 11 at 12am. It is expected to follow in the footsteps of its globally inspiring creators to become a worldwide sensation.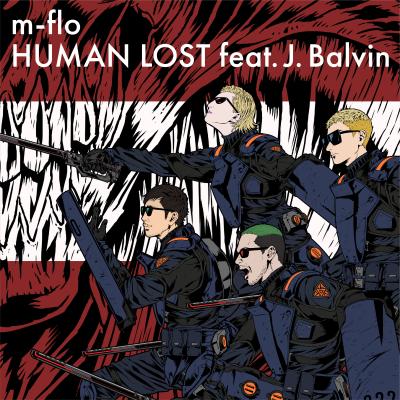 HUMAN LOST feat. J. Balvin/m-flo Music Video (Viewable from October 11 at 12am)
The entire music video was animated by world famous award-winning animators Polygon Pictures, Inc and OLM Digital. The outstanding character design work for J. Balvin's animated character was created by Yūsuke Kozaki. 
Scenes of m-flo and J.Balvin have been woven together with highlight scenes from the acclaimed anime film Human Lost, which was released in Japan in July and will be released in Europe and the US in 2020 and features famous voice actor Mamoru Miyano. This video is packed with intense scenes that will make your heart thud.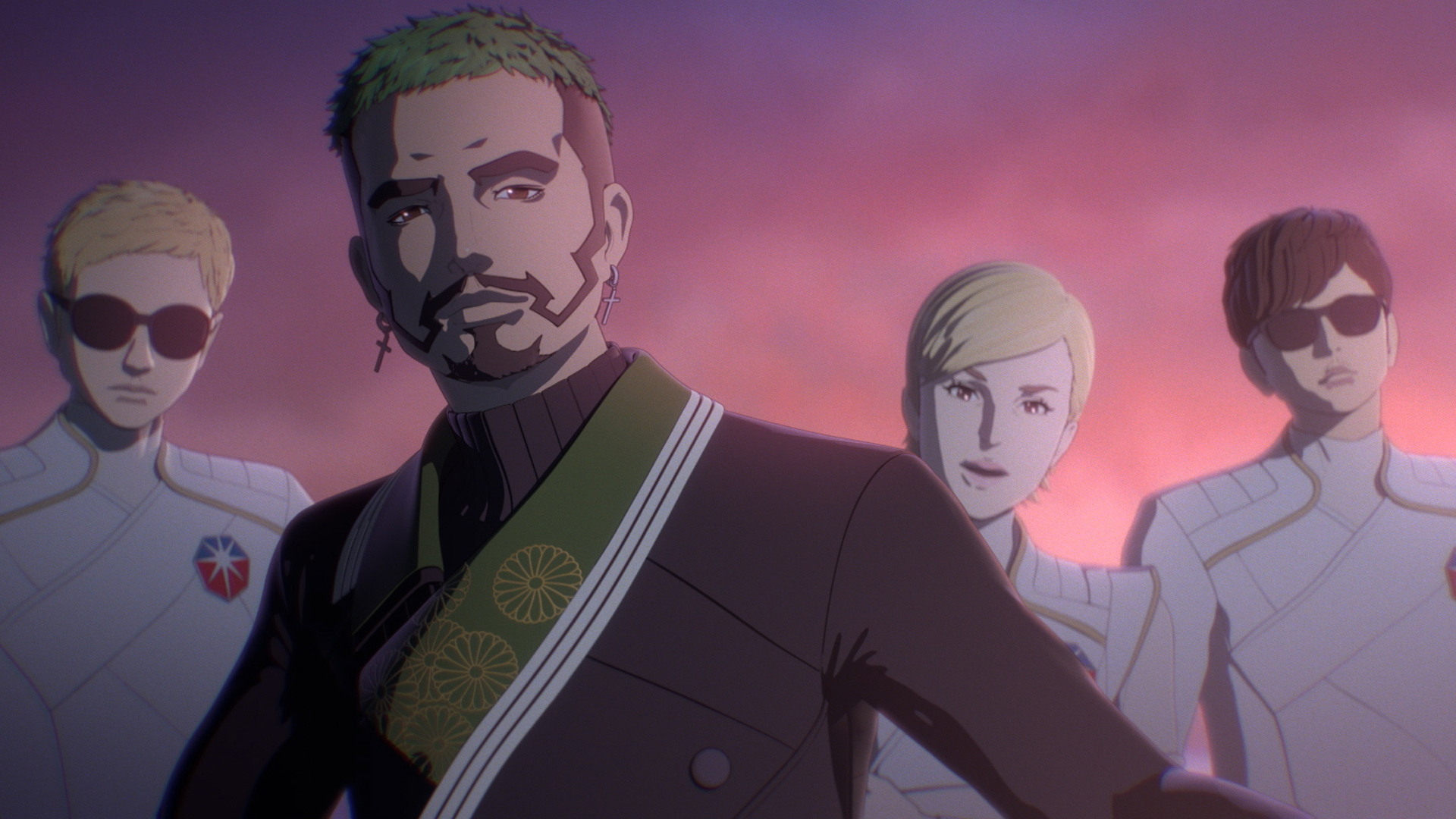 The song is a collaboration between the hit anime film Human Lost and the no.1 Latin urban music superstar J. Balvin. He is one of the world's top artists with over 50 million monthly listeners on Spotify and more than 30 million Instagram followers. He has also performed with other global superstars including Beyoncé, Justin Bieber and Selena Gomez. Along with the release of the video, the song will also be released worldwide simultaneously and is expected to become a sensation in countries all over the world.
Information
m-flo New Single: HUMAN LOST feat. J. Balvin / against all gods
Release Date: October 23, 2019 
Release on Streaming and Downloading Services: 
HUMAN LOST feat. J. Balvin (November 10)
HUMAN LOST feat. J. Balvin -Spanish Version-
HUMAN LOST feat. J. Balvin -Reggaeton Remix by Nao beatz- (October 25) 
HUMAN LOST feat. J. Balvin -Reggaeton Remix by Mitsunori Ikeda- (November 8)
Digital Streaming Links (Open from October 11): https://m-flo.lnk.to/20191011_humanlost_jp
m-flo Official Website: https://www.m-flo.com/
RELATED ENTRIES
'Human Lost' Cast and Staff Discuss How They Reconstructed Osamu Daizai's Novel at Premiere Event

The highly-anticipated animated film Human Lost finally hit Japanese cinemas on November 29. Several of the staff and cast appeared at the film's premiere event held in Tokyo, including Mamoru Miyano (Yozo Oba), Fuminori Kizaki (director), and Tow Ubukata (screenwriter). They discussed how they reconstructed Japanese novelist Osamu Dazai's 1948 novel Ningen Shikkaku which the film is based on.

Miyano, who was clad in an all-black suit, began the talk, saying: "I'm very glad that we can celebrate the first day of release here in Japan." Kizaki and Ubukata followed with their greetings.

Human Lost is a retelling of Osamu Dazai's dark hero action and sci-fi novel. When it comes to adaptations, people already expect there to be major changes carried out from the original. But the film's director Kizaki had something to say about that. "We made sure not to stray away from the original work laid down by Dazai."

Ubukata followed this up: "Those of you who have read the original may think completely differently, but we kept in mind not to ruin the relationships between [the character] Yozo Oba and the people around him when making the film." Miyano said: "I was taken aback when I heard about the plans for the film, like, whose idea was it to make this a hero story?" Ubukata laughed and followed with: "I really thought it was crazy when I first heard about it."

Kizaki also said: "It's such an immense piece of literature, so it was easy to construct Oba's personality."

Talking about what he likes about the film, Miyano said: "The action is amazing, and I think that comes from it being the heart of the film" He continues: "I'm the only voice actor here today, but the entire cast is incredibly talented. Everyone plays their roles with everything they've got. Jun Fukuyama really goes all out <laughs>."

He also commented on the animation industry, saying that he felt this film "has widened the possibilities of animation." He continues: "I too poured my spirit into my role so that viewers will feel many things."

 Human Lost animated film is based on Japanese novelist Osamu Dazai's 1948 novel Ningen Shikkaku (No Longer Human). It was directed by Fuminori Kizaki (Afro Samurai) at Polygon Pictures with Yūsuke Kozaki (Speed Grapher, Bubuki Buranki) acting as supervisor and Tow Ubukata (Ghost in the Shell: Arise, Psycho-Pass 2) as screenwriter.

Human Lost's story is set in 2036. A breakthrough in medical science has led to the creation of nanomachines, and the S.H.E.L.L. system that controls them, which ensures humans are free from disease and injury and extends their lifespan to 120. But this ultimate social system has warped the Japanese nation in a number of ways, whether it be economical disparities, serious environmental pollution, or the "Human Lost" phenomenon that malforms people disconnected from the S.H.E.L.L. network.

©2019 HUMAN LOST Project

Information

Human Lost
Release Date: November 29, 2019 (Japan)
©2019 HUMAN LOST Project
TOHO Animation
Official Website: human-lost.jp

Human Lost: Hear Original Audio Dramas From the Characters of the Upcoming Anime Film

Human Lost is right around the corner, with a release date in Japan of November 29, 2019. The animated film is based on Japanese novelist Osamu Dazai's 1948 novel Ningen Shikkaku (No Longer Human). It is being directed by Fuminori Kizaki (Afro Samurai) directing the film with Yūsuke Kozaki (Speed Grapher, Bubuki Buranki) acting as supervisor and Tow Ubukata (Ghost in the Shell: Arise, Psycho-Pass 2) storyboarding.

At Japanese theatres, three postcards will be handed out over the course of three weeks respectively. Each one has a QR code on it which when scanned gives you access to audio dramas for three of the characters. This offers more insight into the story which won't be covered in the film. Also, on December 5, you can delve deeper into the film with a special experience at Shinjuku LOFT Plus One, so don't miss out. Full details on everything below.

©2019 HUMAN LOST Project

Information

Human Lost Postcard Audio Dramas (3 Versions)

◇1st Week: November 9, 2019 – December 5, 2019

Yozo Oba (Mamoru Miyano) x Yoshiko Hiiragi (Kana Hanazawa)

◇2nd Week: December 6, 2019 – December 12, 2019

Yozo Oba (Mamoru Miyano) x Takeichi (Jun Fukuyama)

◇3rd Week: December 13, 2019 – Until screenings end

Yozo Oba (Mamoru Miyano) x Masao Horiki (Takahiro Sakurai)

*1 postcard per person and per viewing.

*Limited in stock so available while supplies last

*These items are not for sale, so please refrain from reselling them

*The designs on the postcards are for illustrative purposes only and so differ from the designs in the actual movie

*The postcard audio streams are valid for three months from the day they are handed out

Human Lost Experience

December 5, 2019

Time: OPEN 19:00 / START 19:30

Location: Shinjuku LOFT Plus One (http://www.loft-prj.co.jp/PLUSONE/)

Tickets: Advance ¥2,000 / Same Day ¥2,300 (Tax Included)

Line-Up: Fuminori Kizaki (Director), Tow Ubukata (Storyboard/Series Composition), Yūsuke Kozak (Character Design), Kenichiro Tomi (Concept Art)

Tickets now on sale via: https://eplus.jp/sf/detail/3159860001-P0030001

Human Lost
Release Date: November 29, 2019 (Japan)
©2019 HUMAN LOST Project
TOHO Animation
Official Website: human-lost.jp

Human Lost Anime Film's New PV Shows What Japan Would Be Like in Showa Period's 111th Year

A new trailer has dropped for the upcoming animated film Human Lost which is set for release on November 29.

The trailer shines more lights on the film's story and setting, including showing what Japan would be like if it were still in the Showa Period, specifically the 111th year.

Fuminori Kizaki is directing the film, and so additionally, to promote the film, the director's cut of the Afro Samurai film and Bayonetta Bloody Fate filmーboth of which he directed and storyboardedーas well as the TV anime series Speed Grapher, which featured character designs by Yūsuke Kozaki who is also working on Human Lost, will be made available to watch for free for a limited time on Yahoo's streaming service GYAO!.

Human Lost's story is set in 2036. A breakthrough in medical science has led to the creation of nanomachines, and the S.H.E.L.L. system that controls them, which ensures humans are free from disease and injury and extends their lifespan to 120. But this ultimate social system has warped the Japanese nation in a number of ways, whether it be economical disparities, serious environmental pollution, or the "Human Lost" phenomenon that malforms people disconnected from the S.H.E.L.L. network.

The film is being directed by Fuminori Kizaki and Katsuyuki Motohiro at Polygon Pictures with screenwriting from Tow Ubukata.

©2019 HUMAN LOST Project

Information

Human Lost
Release Date: November 29, 2019 (Japan)
©2019 HUMAN LOST Project
TOHO Animation
Official Website: human-lost.jp

GYAO! Free Streaming

Several works by the Human Lost staff will be streamed for free on GYAO!

Special Site: https://gyao.yahoo.co.jp/special/humanlost/

Human Lost Anime Film Announces Tie-Up With Locations Across Tokyo & More

The upcoming animated film Human Lost, to be released on November 29, is set to tie-up with various locations across Tokyo, including Shinjuku Golden Gai, the Rinkai Line, Shibuya Niku Yokocho, and the manga cafe Manboo, as well as establishments like the Japan Library Association.

Shinjuku Golden Gai is the first area to be hit by the tie-up and it will run until December 8. Multiple bars and eateries around this famous area of Shinjuku will sell "Human Lost Highballs," and if you say the film's Japanese title "Ningen Shikkaku!" at the entrance to certain places you'll receive a free Shinjuku Golden Gai x Human Lost coaster.

The Rinkai Lineーone of Tokyo's railway lines which connects the city centre to Aomi and Odaibaーis holding a Twitter campaign. If you take a train along the like to Tokyo Teleport, you'll find a life-sized sticker of the characters at the station. Take a picture with it and post it on Twitter with the Japanese hashtag #ヒューマンロスト目撃情報 ("Human Lost Eyewitness Info") for a chance to win an exclusive signed press sheet which won't be available for general sale, another press sheet, tickets to see the movie in Japan, and a movie poster. This campaign is running until December 15.

Niku Yokocho, or "Meat Alley," is an indoor bazaar in Shibuya of delicious meat eateries. It's now holding an Instagram campaign which began today and will run until December 8. Take a picture of yourself inside Niku Yokocho and post on Instagram after tagging @shibuya.nikuyokocho and including the Japanese hashtags #渋谷肉横丁 ("Shibuya Niku Yokocho") and #ヒューマンロスト肉祭り ("Human Lost Meat Festival") for a chance to win an exclusive signed press sheet which won't be available for general sale, another press sheet, a movie poster, and more.

The Japan Library Association has created a poster in collaboration with the film which is being handed out at public libraries across Japan until December 15. And at Jiyu Kukan, an internet cafe chain in Japan, you need to fill out a form on their website for a chance to win that signed press sheet, movie tickets and more. Finally, if you head to the manga cafe Manboo and access the campaign banner from one of the PCs at the cafe, you can choose a present to sign up to win.

Human Lost's story is set in 2036. A breakthrough in medical science has led to the creation of nanomachines, and the S.H.E.L.L. system that controls them, which ensures humans are free from disease and injury and extends their lifespan to 120. But this ultimate social system has warped the Japanese nation in a number of ways, whether it be economical disparities, serious environmental pollution, or the "Human Lost" phenomenon that malforms people disconnected from the S.H.E.L.L. network.

©2019 HUMAN LOST Project

Information

Human Lost Tie-Up Summary

■Shinjuku Golden Gai

Say "Ningen Shikkaku!" to participating locations to receive a collaborative coaster. Available while supplies last.

The Human Lost Highballs will be served until December 8, 2019.

■Rinkai Line

Twitter campaign to win prizes with the hashtag #ヒューマンロスト目撃情報

Application Period: Ends December 15, 2019

■Shibuya Niku Yokocho

Instagram campaign to take a photo at Shibuya Niku Yokocho while posting the relevant hashtags and tagging @shibuya.nikuyokocho

Running: November 8, 2019 – December 8, 2019

■Japan Library Association

Collaborative posters being handed out at public libraries in Japan until December 15, 2019.

■Jiyu Kukan

Present campaign being held at Jiyu Kukan branches in Japan

Running: November 8, 2019 – December 8, 2019

■Manboo & ManbooPLUS Manga Cafes

Present campaign being held at Manboo & ManbooPLUS branches in Japan

Running: November 8, 2019 – December 8, 2019

Human Lost
Release Date: November 29, 2019 (Japan)
©2019 HUMAN LOST Project
TOHO Animation
Official Website: human-lost.jp

HUMAN LOST Anime Film New Key Visual Unveiled at Talk Event

The animated film Human Lost was screened at the 32nd Tokyo International Film Festival on November 2. Kana Hanazawa, who voices Yoshiko Hiiragi, as well as the film's director Fuminori Kizaki and writer Tow Ubukata made an appearance at the red carpet opening the day before where they shed some light on the making of the film as well as unveiled a new key visual.

Human Lost is an adaptation of Japanese novelist Osamu Dazai's 1948 novel Ningen Shikkaku (No Longer Human). The 3DCG film was animated at Polygon Pictures. Its story is set in 2036. A breakthrough in medical science has led to the creation of nanomachines, and the S.H.E.L.L. system that controls them, which ensures humans are free from disease and injury and extends their lifespan to 120. But this ultimate social system has warped the Japanese nation in a number of ways, whether it be economical disparities, serious environmental pollution, or the "Human Lost" phenomenon that malforms people disconnected from the S.H.E.L.L. network.

This was the staff's first public appearance in Japan, the first having taken place in North America where the film premiered on October 22, 2019. Kana Hanazawa, who studied Japanese Language and Literature at university, explained how she was already a fan of the original work: "I was so happy to be involved at this point in time. I couldn't imagine how [the film] would turn out. I was so excited to see how it would be done."

Fuminori Kizaki also commented: "I thought it was interesting and was captivated by the idea of combining classical literature with sci-fi." He continued, "I thought to myself I mustn't be a difficult person to get along with, but when I heard [Tow] Ubukata was on board, I thought something might happen," ending with a chuckle.

Ubukata responded with a smirk, saying, "He was such hard work I can't bring myself to remember." He went on to highlight two points with regards to conceiving the story: "First of all, we went down the sci-fi route because of the title, Human Lost. This is a world where all of humanity are no longer human. Secondly, by having a world without death, we have a story that in turn highlights the notion of death."

Human Lost is a complete reconstruction of Daizai's Ningen Shikkaku (No Longer Human), and there is so much so be taken from that title alone. The three of them were asked what stands out most to them in the film. Hanazawa said, "The fear of old people." Kizaki said, "In terms of perspectives, the parts that about Japan that are 'bizarre' to foreigners." Ubukata said, "The bike scene which is an homage to AKIRA."

At the end of the talk, the above-pictured new key visual was showcased on the screen.

©2019 HUMAN LOST Project

Information

Human Lost
Release Date: November 29, 2019 (Japan)
©2019 HUMAN LOST Project
TOHO Animation
Official Website: human-lost.jp

m-flo & J Balvin's 'HUMAN LOST' Animated Music Video Receives International Praise

Last week, an animated music video was released for the main theme song of the upcoming original anime film Human Lost. The song was written by m-flo and features vocals from Colombian Grammy Award-winning artist J Balvin.

It has since amassed over 200k views on YouTube, and has garnered worldwide attention, with fans praising the triple, no-borders collaboration between m-flo, J Balvin and the animated film.

The music video ranked at No. 2 on the iTunes Store, while the song made it into various Spotify playlists around the world, including New Music Friday in Asia, New Music Friday Latin in Latin America, and Tokyo Super Hits in Japan. The video has also made it onto TV in Columbia, which is the home country of J Balvin and m-flo's own LISA. Rolling Stone described Balvin as having "made a name for himself by transcending borders, both of the national and musical variety."

The music video was animated by internationally-acclaimed and award-winning animators Polygon Pictures, Inc and OLM Digital. The character design work for J. Balvin's animated character was created by Yūsuke Kozaki.

Scenes of m-flo and J.Balvin are woven together with highlight scenes from the anime film Human Lost. The original animated feature film will be released in Japan on November 29, 2019. The film will be screened in the US ahead of the Japanese release on October 22 and 23 with the subtitled version rolling out on October 22 and the dubbed version on October 23.  which will hit US theatres on October 22, 2019.

J Balvin is one of the world's top artists with over 50 million monthly listeners on Spotify and more than 30 million Instagram followers. He has also performed with other global superstars including Beyoncé, Justin Bieber and Selena Gomez. The song was released simultaneously worldwide on October 11.

©2019 HUMAN LOST Project

Information

HUMAN LOST feat. J Balvin (Digital Release)

Digital Release: October 11, 2019

HUMAN LOST feat. J. Balvin -Spanish Version-

HUMAN LOST feat. J. Balvin -Reggaeton Remix by Nao beatz- (October 25, 2019)

HUMAN LOST feat. J. Balvin -Reggaeton Remix by Mitsunori Ikeda- (November 8, 2019)

Streaming Links: https://m-flo.lnk.to/20191011_humanlost_jp

HUMAN LOST feat. J. Balvin / against all gods (CD Release)

Release Date: October 23, 2019

Price: ¥1,320 (Tax Included) [RZCD-86954]

m-flo 9th Album "KYO"

Release Date: November 6, 2019

2 CDs (Album+Mix CD) + DVD – ¥5,550 (Tax Included) [RZCD-86962~3/B]

1 CD (Album) + DVD – ¥4,400 (Tax Included) [RZCD-86964/B]

2 CDs (Album+Mix CD) – ¥3,850 (Tax Included) [RZCD-86965~6]

m-flo Official Website: https://m-flo.com/?ls=ja&cache=false

J Balvin Official Instagram: https://www.instagram.com/jbalvin/?hl=ja

Human Lost
Release Date: November 29, 2019 (Japan)
©2019 HUMAN LOST Project
TOHO Animation
Official Website: human-lost.jp

Human Lost Anime Film Release Date Announced, New Trailer Released

Human Lost is an upcoming animated film adaptation of Japanese novelist Osamu Dazai's 1948 novel Ningen Shikkaku (No Longer Human). It is being directed by Fuminori Kizaki and Katsuyuki Motohiro at Polygon Pictures with screenwriting from Tow Ubukata.

It has been announced that the original animated feature film will be released in Japan on November 29, 2019. The film will be screened in the US ahead of the Japanese release. It will be screened in theatres in the US on October 22 and 23 with the subtitled version will begin rolling out on October 22 and the dubbed version on October 23. It will also hit other countries worldwide throughout October and November.

In line with the announcement, a new visual and trailer have been released. Ticket pre-orders to see the film in Japanese theatres will also open on September 20.

Those who book a ticket will receive one of four possible metallic stickers which have voice recordings by the voice actors who play the characters. The film will premiere at the 2019 Tokyo International Film Festival on October 28.

The newly-released visual was created by the film's character designer Yūsuke Kozaki. It features the main character Yozo Oba with many "white hands" around him. One half of his face seems as if it is being eroded away by something.

The film's story is set in 2036. A breakthrough in medical science has led to the creation of nanomachines, and the S.H.E.L.L. system that controls them, which ensures humans are free from disease and injury and extends their lifespan to 120. But this ultimate social system has warped the Japanese nation in a number of ways, whether it be economical disparities, serious environmental pollution, or the "Human Lost" phenomenon that malforms people disconnected from the S.H.E.L.L. network.

The new action-packed trailer shows Yozo Oba swallowed into the pits of despair as he turns into a "demon." Will the S.H.E.L.L. system and the humans whose lives it extends be a success or a failure?

Further details on the film's appearance at the 2019 Tokyo International Film Festival are to be announced in the near future.

©2019 HUMAN LOST Project

Information

Human Lost
Release Date: November 29, 2019 (Japan)
©2019 HUMAN LOST Project
TOHO Animation
Official Website: human-lost.jp

Advance Cinema Ticket Bookings

Release Date: September 20, 2019

Price: ¥1,500 (Tax Included)

Tickets come with one of four possible metallic stickers chosen randomly. Each sticker features a voice recording of one of the following characters: Yozo Oba (Mamoru Miyano), Yoshiko Hiiragi (Kana Hanazawa), Masao Horiki (Takahiro Sakurai), or Jun Fukuyama (Takeichi). One sticker per ticket. Pictures are for illustrative purposes only; actual sticker may differ.

Screenings: https://www.toho.co.jp/theater/ve/humanlost/

Human Lost Anime Film New Trailer Drops, Worldwide Release Announced For Fall 2019

Human Lost is an upcoming animated film adaptation of Japanese novelist Osamu Dazai's 1948 novel Ningen Shikkaku (No Longer Human). It is set for worldwide release in 2019, which would mark Dazai's 110th birthday were he alive today.

A new promotional video was just released which teases a worldwide release for fall 2019.

The film will be screened in the US ahead of the Japanese release. It will be screened in theatres in the US on October 22 and 23. The subtitled version will begin rolling out on October 22 and the dubbed version on October 23.

The following new visual for the overseas release was also created by concept artist Kenichiro Tomi.

The film's story is set in 2036. A breakthrough in medical science has led to the creation of nanomachines, and the S.H.E.L.L. system that controls them, which ensures humans are free from disease and injury and extends their lifespan to 120. But this ultimate social system has warped the Japanese nation in a number of ways, whether it be economical disparities, serious environmental pollution, or the "Human Lost" phenomenon that malforms people disconnected from the S.H.E.L.L. network.

©2019 HUMAN LOST Project

Information

Human Lost
Initial Release: 2019 (Worldwide)
©2019 HUMAN LOST Project
TOHO Animation
Official Website: human-lost.jp

Sanrio Puroland's All-Night Halloween Party to Feature Guest Performances by Scha Dara Parr, m-flo & chelmico

Sanrio Puroland, Tokyo's theme park home to Hello Kitty and her friends, has teamed up with music company Melody fair to create a very special one-night-only Halloween party called SPOOKY PUMPKIN 2019 〜PURO ALL NIGHT HALLOWEEN PARTY〜 which will take place on October 26.

This marks the 6th year of Puroland's all-night event which never fails to sell out every ticket every single time. This year, there will be 4 live stages instead of the usual 3 allowing for even more exciting entertainment. There will be alcohol, performances from some big names in Japanese music, appearances from the Sanrio character cast, special openings of select park attractions and restaurants, and more for a truly unique club night experience you won't find anywhere else.

The park will be decorated in all things Halloween, and guests must dress according to the dress code which is titled "Orange or Pumpkin."

m-flo

chelmico

There is a huge list of artists are lined up with 40 expected to perform. The first batch have been announced already and includes Scha Dara Parr, m-flo, chelmico, Mom, BILLIE IDLE®, xiangyu, 4s4ki, DJ To-i (from DISH//), 掌幻と昴、LEGEND Of Densetsu a.k.a. Cypress Ueno, OTOTOY FRIDAY, Makita Sports、Poseidon Ishikawa, Shaka bose, JUN INAGAWA, Kubotakai, DJ DEVILMINTKIRYU, DJ yksb, and DJ Hello Kitty. The rest are to be announced at a later date.

There will also be a special pre-celebration for Hello Kitty's birthday which is officially on November 1.

This fun all-night Halloween festival welcomes everybody include those who have never been to a music festival or club before.

Links to where you can buy tickets are listed below. If you buy them from Reco Ticket you'll get the above-pictured exclusive Hello Kitty ticket.

Enjoy a Halloween party like no other this year at Sanrio Puroland.

©2019 SANRIO CO., LTD.

Information

SPOOKY PUMPKIN 2019 〜PURO ALL NIGHT HALLOWEEN PARTY〜

Date: October 26, 2019

Time: Open 22:00 / Finish 05:00 (subject to change)

Location: Sanrio Puroland (1-31 Ochiai, Tama, Tokyo)

Lineup: Scha Dara Parr, m-flo, chelmico, Mom, BILLIE IDLE®, xiangyu, 4s4ki, DJ To-i (from DISH//), 掌幻と昴、LEGEND Of Densetsu a.k.a. Cypress Ueno, OTOTOY FRIDAY, Makita Sports、Poseidon Ishikawa, Shaka bose, JUN INAGAWA, Kubotakai, DJ DEVILMINTKIRYU, DJ yksb, DJ Hello Kitty … & more TBA

Tickets: Advance ¥5,000 (Tax Included) *Available from August 3 at 10am (JST) / Same-Day ¥6,000 (Tax Included)

Reco Tickets: https://reco-ti.jp/l?dn=73001

Lawson Tickets:  https://l-tike.com/spooky-pumpkim2019

e+:  https://eplus.jp/spookypumpkin2019/

Ticket Pia: https://w.pia.jp/t/spooky-pumpkin/ (P-Code: 159-441)

Event Page: https://www.puroland.jp/spookypumpkin2019/

Human Lost Anime Film Main Theme to be Performed by m-flo feat. J Balvin

Human Lost is an upcoming animated film adaptation of Japanese novelist Osamu Dazai's 1948 novel Ningen Shikkaku (No Longer Human). It is set for worldwide release in 2019, which would mark Dazai's 110th birthday were he alive today.

The film was screened at Anime Expo 2019 in Los Angeles, which is running July 4-7, where music unit m-flo made a surprise appearance to announce that they are in charge of the film's main theme HUMAN LOST. They also revealed that the song will feature Grammy-nominated international reggaeton singer J Balvin.

The above new teaser for the film was also released featuring the first preview of the song.

The film's soundtrack will be composed by Yugo Kanno (Psycho-Pass anime & live-action) while the sound director will be Yoshikazu Iwanami (Spider-Man: Into The Spider-Verse).

The m-flo members commented about their tie-up with the film. LISA spoke about the main theme, saying: "When it came to writing the melody for our part of this song, I had quite a few birth pangs, which is rare for me. Even though we were under the usual skies of Guam where we always go to record, I hit a hard wall, to the point that I escaped for a few weeks at ☆Taku's request [laughs]. I felt a huge energy in his track and inside that power, speed, and a gentleness and effortlessness. Just by listening to his track I felt a spirit inside all of those emotions and tried to convey them through the melody, lyrics, and vocals. The song is like a roller coaster of emotions!"

VERBAL commented on the film itself: "Human Lost has a very dark and moving story based on something that could actually happen to society in the future. It was great momentum when recording the song."

Taku Takahashi left a comment for fans looking forward to the film: "Anime is form of art that disputes in the real world. I am so grateful to be part of such a film. We're mixing the sound in a way that it is three-dimensional so it can be enjoyed at the cinema, so be sure you go to see it!"

The film's story is set in 2036. A breakthrough in medical science has led to the creation of nanomachines, and the S.H.E.L.L. system that controls them, which ensures humans are free from disease and injury and extends their lifespan to 120. But this ultimate social system has warped the Japanese nation in a number of ways, whether it be economical disparities, serious environmental pollution, or the "Human Lost" phenomenon that malforms people disconnected from the S.H.E.L.L. network.

©2019 HUMAN LOST Project

Global Sensation Anime Film Human Lost To Feature at Anime Expo Screening Event in LA

Human Lost is the dynamic animated film adaptation of the sensational masterpiece Ningen Shikkaku (No Longer Human) which was written by Japanese novelist Osamu Dazai in 1948. The film shows us the story of a man's life that turns to utter ruins. The philosophical viewpoints of life and death of this timeless literary masterpiece linger intensely even to this day. A group of Japan's top creators that have captured the adoration of the entire world have reconstructed this piece into the animated film Human Lost. This is set for worldwide release in 2019, which would mark Dazai's 110th birthday were he alive today.

There will be a screening of the film in Los Angeles at Anime Expo 2019, which is the world's largest anime event. The film's director Fuminori Kizaki and Mamoru Miyano, the voice actor for the main character Yozo Obaba, will be taking to the podium for a talk show, where they will provide an interesting insight to the film. As Human Lost continues to tease the interest of countries all over the world, expectations for the film's success continue to rise.

©2019 HUMAN LOST Project

Information

AnimeExpo: Human Lost Ningen Shikkaku Screening and Talkshow Event

Date and Time (Los Angeles local time): July 5, 2019 (10:00 ー 12:30)

Location: JW Marriott Platinum Ballroom

Address: 900 West Olympic Boulevard, Los Angeles, California  90015, America

Talk show participants: Mamoru Miyano (voices Yozo Obaba) and Fuminori Kizaki (Film Director)

Human Lost No Longer Human

To be released worldwide in 2019

A TOHO Animation Film

Official Website: human-lost.jp

Human Lost Anime Film Clip Unveils Takahiro Sakurai as Masao Horiki

Human Lost is an upcoming animated film adaptation of Japanese novelist Osamu Dazai's 1948 novel Ningen Shikkaku (No Longer Human). It is set for worldwide release in 2019, which would mark Dazai's 110th birthday were he alive today.

A new film clip has been released revealing that Japanese actor Takahiro Sakurai (Osomatsu in Osomatsu-san; Suzaku Kururugi in Code Geass) will play the character Masao Horiki, a mysterious man who spreads rumours about drugs in Ichi Roku,a poverty-stricken area in the film.

A retweet campaign has also been launched on the official Human Lostthis tweet Twitter page. Those who follow the account and retweet will be entered for a chance to win a signed card with a quote from Masao Horiki on it.

Takahiro Sakurai answered the following questions regarding his role as Masao Horiki.

Q1. What are your thoughts on your character Masao Horiki?

"There's still a waft of the original character in there but he has been interpreted differently. I believe he's an important character who casts a shadow over the film. He's ordinary but also a man with a lot of mysterious."

Q2. Please leave a comment for all fans who are looking forward to seeing the film.

"It has an original design but it connected at a fundamental level [to the original]. Osamu Dazai is an incredible author. Human Lost is born again with a new sense of values and artistry! Please look forward to its release!"

©2019 HUMAN LOST Project

Information

Twitter Campaign Details

Details: June 13, 2019 at 23:59 (JST)

Official Twitter Account: @HUMANLOST_PR

Human Lost
Initial Release: 2019 (Worldwide)
TOHO Animation
Official Website: human-lost.jp