Laforet Harajuku Announces 2019 Christmas Market, Menu & More
Laforet Harajuku is set to hold LAFORET CHRISTMAS 2019 from November 15 to December 25. Stores throughout the shopping centre will sell various holiday season fashion items that make perfect Christmas gifts, and up on the second floor at GOOD MEAL MARKET, you can look forward to the Laforet Christmas Menu.
All customers who spend over ¥3,000 (tax included) from November 15 onward will receive an original mirror, and those who spend over ¥5,000 (tax included) from December 14 onward will receive an original handkerchief. Both of these items will be available on a first-come, first-served basis until December 1 at Dinalog in Laforet Museum Harajuku.
Additionally, the main Christmas visual for this year's event was designed by Japanese art director YUNI YOSHIDA.
A two-day market will take place on Saturday December 14 and Sunday December 15 in Laforet Museum Harajuku titled Laforet Market vol.9 "Christmas."
CHRISTMAS GIFT
If you're searching for the perfect surprise gift to friends, family, a special someone or yourself, you're bound to find a fitting match for them during the event as stores in Laforet Harajuku display their Christmas goods in their windows.
Kailijumei/5F
Kailijumei 2019 Christmas Coffret – ¥5,500 (Tax Included)
Charles Chaton/4F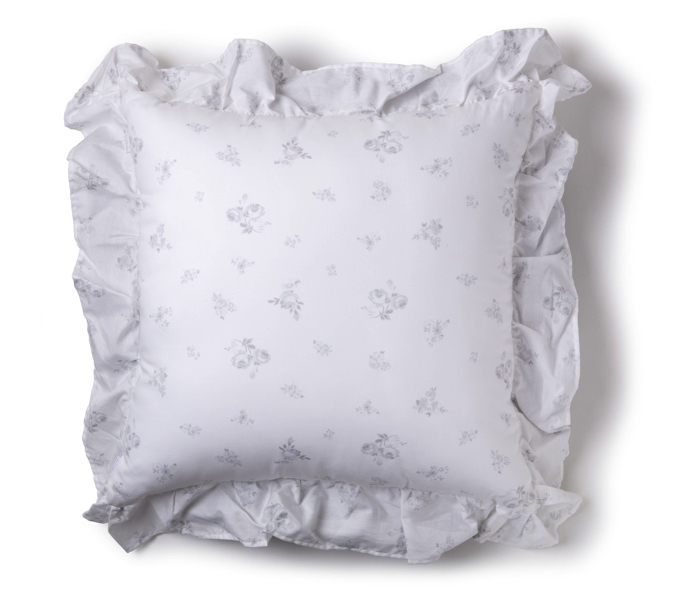 Flower Frill Cushion – ¥5,500 (Tax Included)
JUEMI Syncretic/1F
e.m.OrganicCollegeStarRing – ¥24,200 (Tax Included)
Les Merveilleuses LADURÉE/1F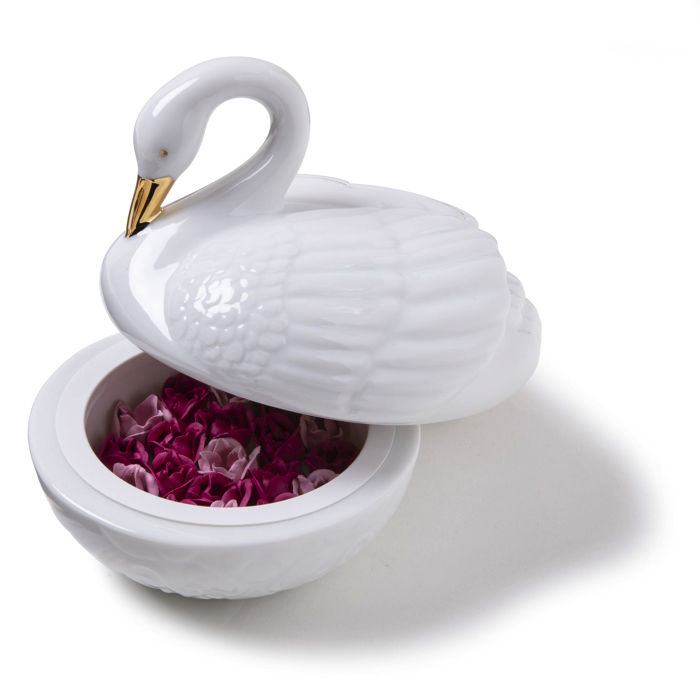 Limited Edition Rose Ladurée – ¥13,200 (Tax Included)
CHRISTMAS FOOD "Laforet Christmas Menu"
"Pink" is the themed of the Christmas menus being whipped up at Laforet's restaurants.
Chipoon /2F
Tomato Soy Milk Cream Noodles – ¥935 (Tax Included)
This vegan noodle dish combines the full-bodied taste of soy milk with refreshing tomatoes to create a tempting mild flavour.
machi machi /2F
Strawberry Cheese Tea (Taro Topping) – ¥858 (Tax Included)
A fusion of Jasmine green tea and fresh strawberries to create a unique and delicious beverage.
Cafe de paris /B1F
Kumono Smoothe – ¥605 (Tax Included) / Whipped Cream Topping +¥110 (Tax Included)
Cafe de paris opened on November 1 and will be selling their exclusive cute drinks.
Laforet Market vol.9 "Christmas"
The Laforet Market is an opportunity for 40 shops to come together to sell fashion, food and miscellaneous Christmas goods. There will be workshops carried out be creators and artists, performances, and more.
If you'll be in Harajuku the holiday season then don't pass up the opportunity to visit Laforet Harajuku this Christmas.
RECOMMENDED ENTRIES
5 Christmas Desserts to Buy at Tokyo Station | Christmas 2019

Shops in and around Tokyo Station are starting to roll out their Christmas products this month. We've select our Top 5 must-buy Christmas cakes and desserts if you're travelling in Tokyo or passing through Tokyo Station this year.

Christmas Koisuru☆Kumagoron – ¥980 (Tax Included) @ Siretoco Donuts (ecute Keiyo Street)

The perfect, most adorable doughnut treats to pick up this Christmas to share with friends and familyーor to enjoy yourself!

*Exclusive to the ecute Keiyo Street branch. Online orders available.

Suica Penguin Waffle Cake – ¥540 (Tax Included) @ RL waffle cake (GRANSTA)

Inspired by the adorable Suica penguinーthe mascot for Suica travel cardsーthis mini cake is a fluffy waffle rolled into whipped cream and yellow peach and is coated in chocolate.

*Only 100 to be sold. Sales begin from November 5 and is are first-come, first served. Reservation-only. Online reservations available.

*Delivery Window: December 20-25, 2019.

*Exclusive to GRANSTA.

©︎Chiharu Sakazaki/East Japan Railway Company/DENTSU by East Japan Railway Company

Suica is a registered trademark of East Japan Railway Company

Christmas Box (4 Included) – ¥1,940 (Tax Included) @ Fairycake Fair

Cute cupcakes decorated for Christmas. Also available in boxes of 6 and 9.

*Reservation Window: November 5 – December 20, 2019

*Delivery Window: November 30 – December 25, 2019

*Available for direct purchase in-store between November 30 – December 25, 2019

*Online reservations available. Exclusive to GRANSTA.

Chestnut Yule Log – ¥3,780 (Tax Included) @ le billet (ecute TOKYO)

This Christmas yule log is a mix of chestnuts and hazelnuts and contains a rich tiramisu-style chestnut cream.

*Online reservations available.

Noel – ¥6,200 (Tax Included) @ Tokyo Station Hotel

This chestnut cake is inspired by the pine pillars that supported the Tokyo Station Marunouchi station building until it was restored. It has a chestnut and sweet potato base and is layered with chestnut mousse and coffee mousse to recreate the rings of a tree which are used to tell a tree's age.

*10 served per day

*Reservation Window: November 5 – December 17, 2019

*Delivery Window: December 22-25, 2019

*Online reservations available. Exclusive to GRANSTA.

Eat all of the cute treats you can this Christmas and holiday season.

Warm Up With Tokyo Disney Resort's New Hot DrinksーRuby Chocolate, Matcha & More

Are you feeling the cold yet? Don't worry if you're in Tokyo this year, because Tokyo Disney Resort has you covered with its new batch of hot drinks which they began serving on November 1.

 

Left: Ruby Chocolate & Raspberry Milk – ¥500 / Right: Cheese Caramel Milk Tea

The Ruby Chocolate & Raspberry Milk drink is sold at Squeezer's Tropical Juice Bar and Ice Cream Cones at Tokyo Disneyland. It is made with the elusive ruby chocolate and retains its characteristic sour taste which melds temptingly with the sweet and sour raspberry syrup to create a luxurious hot beverage. Enjoy the gentle sweet notes of the chocolate and fruitiness of the cacao tickle your nose.

You'll find the Cheese Caramel Milk Tea at either Cafe Orleans or Rackety's Raccoon Saloon at Tokyo Disneyland, or Sultan's Oasis at Tokyo DisneySea®. The drink is a caramel-lined milk tea topped with a rich cream cheese. The subtle sweetness of the caramel milk tea coupled with the salty cream cheese is a flavour you're sure to become addicted to.

Hot Matcha Milk (Tapioca & Strawberry) – ¥450

Roll up to Hudson River Harvest in Tokyo DisneySea for a cup of this Hot Matcha Milk which has been filled with chewy matcha flavoured tapioca pearls, a texture that's deliciously enjoyable when fused with the faint fragrance of the strawberry.

Hazelnut Milk Hot Cocktail – ¥760

And if you head to Ristorante di Canaletto, also at Tokyo DisneySea, you can enjoy this cocktail served hot with a hazelnut liqueur and foamy milk. The added chocolate only makes the milk more delicious.

The drinks are a part of the Sweets & Sips campaign now running around Tokyo Disney Resort.

There are plenty of other drinks as well as churros, doughnuts, crepes and more to enjoy too, so be sure to check out the official websiteーor better yet, head to Tokyo Disneyland and DisneySea!

Enjoy a Blue Wonderland Buffet at Alice in an Old Castle, Ikebukuro

Fantasy restaurant Alice in an Old Castle, Ikebukuro will be serving up an all-you-can-eat buffet menu consisting of approximately 30 varieties of sweet treats and light bites. The beautiful Blue snow collection will be served from November to December.

The Playing Cards and other Alice in Wonderland-themed motifs can be seen decorating the grand buffet table. There is a 30-minute opportunity for all keen Instagrammers to get photos of the buffet table before the eating commences.

From the snow icing biscuits to the blue roses, the Blue snow collection theme runs through the entire buffet. The warm grape juice and melted cheese croque monsieur will quickly warm your winter-weathered body.

Among the snowy hills dusted in intricate and icy snowflakes comes the sweet and aromatic scent of the caramelised purin cake. The mildly sweet flavour of the milk and eggs is accented with a tangy lemon flavour.

Stollen fruit bread is traditionally served at Christmas in Germany and has become an unmissable part of the perfect Christmas celebration. The bread is moist and heavy and kneaded with dried fruits as it needs to be preserved to last the entire Christmas season. This traditional bread is packed with the flavours of Christmas. A slice of this is the perfect dessert for those who don't have much of a sweet tooth. 

The Christmas tree cake at the centre of the buffet will immediately catch your eye. Fresh and juicy strawberries, silver pearls and white rice dumplings decorate the tree. You will not be able to resist posting this on your Instagram. Cut a slice to reveal the chocolate sponge cake underneath.

The ears of the White Rabbit can be seen poking out of this tart. Once you take a bite, the sweet flavours will melt in your mouth. The tart is baked to enhance the banana flavour. Brown sugar is added for a rich sweetness that is not overpowering, creating a brand new flavour experience. You will be helping yourself to another slice before you even know it.

There is more to the buffet than just desserts, however. There is a full savoury meal menu, too. From a Light Pink Spicy Curry to a pasta dish made with varying ingredients of the season and a tartine coloured with a wide range of seasonal vegetables, the meals and meal sizes will leave you fully satisfied. If you want to take a break from the sweet treats, a fulfilling savoury meal would be a good shout.

Information

Alice in Wonderland Dessert Buffet Blue snow collection

2019 Opening Dates:

November 4, 9, 16, 23 & 30

December 7, 14, 21, 22, 28

Buffet Times: 13:00 – 14:30

* Opens at 12:30 with a 30-minute session for customers to take photos beforehand.

Prices: Adults: ¥3,000, Children (10 years and below): ¥1,000 (Before Tax)

* Reservations will no longer be accepted once all seats are booked.

 

Alice in an Old Castle

Address:  Suzuwa Bldg B1F, Toshima, 2-16-8 Minami Ikebukuro

Access: 3-minute walk from Ikebukuro Station

Usual Opening Hours: Monday – Friday, 17:00 – 23:30 (Last Orders: 22:30)

Weekends & National Holidays: 16:00 – 23:30 (Last Orders: 22:30)

Closed when Suzuwa Building is closed. 

Restaurant Information: https://www.tripadvisor.com/Restaurant_Review-g1066460-d4548362-Reviews-Alice_in_An_Old_Castle-Toshima_Tokyo_Tokyo_Prefecture_Kanto.html 
RELATED ENTRIES
Stylish Japanese Zipper Bag Brand Pake® Opens Pop-Up Shop in Laforet Harajuku

Laforet Harajuku is always first in line when it comes to the latest brand trends. This week, from December 1 to 7, Japanese zipper bag brand Pake® is running a pop-up shop at the Harajuku-based shopping centre.

Pake® launched its brand in October 2019 and became incredibly popular on Japanese social media for its simple yet stylish designs. The brand has gone on to collaborated with various artists like Yumi Matsutoya as well as cosmetic and fashion brands such as ADDICTION BEAUTY.

The Quantum Tone Dark Cyan | ¥400 (Tax Included)

The Filler Tone Olive Drab | ¥600 (Tax Included)


The zipper bags come in a variety of colours and sizes. They are made with a barrier film that cuts 80% UV which protects the items inside from sunlight. They are also waterproof, dust-proof, and odour-resistant. Making the product as strong and resistant as possible means the zipper bags are reusable, not only for storing at-home bits, but for camping, water sports, and more.


HUMANMADE®︎×Pake®︎ Set 1 | ¥2,500

UNDERCOVER×Pake®︎Set 2 ¥2,200

The pop-up shop will also sell two sets made in collaboration with fashion brand UNDERCOVER (pre-sales) and NIGO® brand HUMAN MADE®.

Get the best and most stylish zipper bags around with Pake®.

Information

Pake® Pop-Up Shop
Running: December 1, 2020 – December 7, 2020
Location: Laforet Harajuku
Address: 1-11-6 Jingumae, Shibuya, Tokyo
Laforet Harajuku Official Website: https://www.laforet.ne.jp/

Sarutahiko Coffee Releases Pistachio and Mixed Berry Coffee Beverage For Christmas

Sarutahiko Coffee released a Christmas-exclusive seasonal flavour of its popular Jellatte dessert drink on Tuesday (December 1) which it's calling the "Maroron Merry Pudding Jellatte."

Maroron Merry Pudding Jellatte | ¥750 (Before Tax)

The beverage is the second in this year's Christmas themed drinks to be released by Sarutahiko Coffee. It uses a coffee jelly base made from Ethiopian coffee beans and contains layers of mascarpone cheese from Italy, a chocolate sauce made from Cacao Hunters chocolate, milk pudding, four kinds of mixed berry jellies, pistachio milk pudding, milk foam, and to top it all off, chocolate pieces and pistachios.

The pistachio and mascarpone bring a richness to the dessert drink which blends deliciously with the freshness of the berries and full-bodied coffee for a combination that's like a warm and cosy Christmas hug.

Information

Maroron Merry Pudding Jellatte
Serving: December 1, 2020 – December 25, 2020
Available: Sarutahiko Coffee in Japan
Official Website: https://sarutahiko.co

Sanrio's Little Twin Stars Kiki & Lala Light Up Shinjuku With TWINKLE COLOR CHRISTMAS Illumination Event

Sanrio's beloved character pair Kiki & Lala, also known as the Little Twin Stars, are hosting a special winter event titled "TWINKLE COLOR CHRISTMAS" at Shinjuku Southern Terrace from December 1 to 25, illuminating the area with beautiful Christmas lights, as part of their 45th anniversary.

Kiki & Lala's twinkling Christmas tree magical in the daytime and night time

The towering 4-meter tall Christmas Tree is decorated in countless mirror balls which reflect beautifully both during the day from the sun and at night with Kiki & Lala's illuminations. A special light show is also taking place from 16:30 each day with Christmas songs.


Decorated around the tree are Kiki & Lala neon signs and pastel-coloured adornments.

Those unable to visit Shinjuku this Christmas can access the "TWINKLE COLOR CHRISTMAS AR TREE" digitally This will have Kiki & Lala's Christmas tree appear on your phone when taking photos. You can access it here.

Kiki & Lala treats at the Sanrio Cafe Wagon

Limited time menu

45th Anniversary Items

On weekends, as well as from December 19 up to Christmas Day, a food wagon will make an appearance at the event serving Kiki & Lala food and drink like the pink and fruity Ruby Chocolate Latte and fruit-filled Twinkle Crepe.

©'76,'20 SANRIO 著作(株)サンリオ

Information

Little Twin Stars x Shinjuku Southern Terrace TWINKLE COLOR CHRISTMAS
Running: December 1, 2020 – December 25, 2020
Tree Light-Up Schedule: December 1 = 17:00-24:00 / December 2-24 = 16:30~24:00 / December 25 = 16:30-21:00
Address: 2-2-1 Yoyogi, Shinjuku, Tokyo
Entry: Free
Official Website: https://www.sanrio.co.jp/news/ts-odakyu-twinkle-color-christmas-20201119/

Japan's Moomin Cafe Releases Christmas Takeout Food For the 2020 Holiday Season

Moomin Cafe branches around Japan, which are themed on the Swedish fairy-tale Moomin books, released their Christmas menu on November 20.


Moomin Cafe Winter Season Menu | ¥4,800 (Before Tax) *Photo is a portion for 2


The seasonal menu is a very special set containing a burger, chicken, salmon milk soup, raspberry juice (which is adored by the Moomin family), and more, so you can eat heartily like the Moomins this winter.

Souvenir Cup (2 Designs)

Visitors can also order a dessert and choose from two different mugs. Takeout is available at each of the cafes so you enjoy a Moomin Christmas at home.

Table reservations are available via the Moomin Cafe website so customers can ensure they can get booked in during the busy holiday season.

If you're in Japan for Christmas then don't miss out on a visit to the Moomin cafe.

©Moomin Characters TM

Cheese Tea Shop machi machi Showcases Christmas 2020 Beverage

Taiwanese cheese tea shop machi machi is releasing a new drink in Japan this holiday season on December 1: the 'Flurry Strawberry Milk With Crème Brûlée.'

machi machi is an extremely popular cheese tea chain in Taiwan that has been called the 'king of cheese tea' by Taiwanese news outlets. Each and every cup poured is made fresh with tea from Taiwan to which rich cream cheese is added for a salty kick, creating a new kind of dessert drink.

Flurry Strawberry Milk With Crème Brûlée | ¥750 (Before Tax)


The new Christmas beverage being served in Japan uses fresh strawberries which adds a delightful sweetness to the milk. It's topped with crushed Oreos and combined with crème brûlée for a variety of layered flavours. The Oreos add crunch to the dessert drink so that it's a delicious experience down to the last sip.

If you've never had Taiwanese cheese tea, and are in Japan this Christmas, don't miss out on this seasonal drink, available for the whole month of December.

Information

Flurry Strawberry Milk With Crème Brûlée
Serving: December 1, 2020 – December 31, 2020
Available: machi machi stores in Japan
Official Website: https://machimachi.baycrews.co.jp

Karuizawa Shiraito Falls Midwinter Light Up Arrives For 2020-2021

Shiraito Highland Way has announced that this year's Karuizawa Shiraito Falls Midwinter Light Up will run from December 19, 2020 to February 14, 2021.

The illumination event will take place at Karuizawa Shiraito Falls, a 3-meter tall waterfall that spans 70-meters in length. The lights will add a warmth to the cool evening and glow under a starry night sky.

The event creates a different atmosphere from the summer light-up, allowing visitors to enjoy the enveloping nature in a way that they normally can't and see beauty they may not have noticed in the area before. The waterfall is located in Jōshin'etsu-kōgen National Park, a protected area which means the lights will be set up in a way that's considerate to the park.

If you're in Japan this winter then don't miss out on this year's Karuizawa Shiraito Falls Midwinter Light Up which will be split into three sessions: the Christmas Session, New Year Session, and St. Valentine Session. More details below.

Information

Karuizawa Shiraito Falls Midwinter Light Up
Location: Karuizawa Shiraito Falls
Running: December 19, 2020 – February 14, 2021
・Christmas Session: December 19th-20th, 24th-27th (17:00-19:00)
・New Year Session: January 2nd-3rd,  8th-11th (17:00-19:00)
・St.Valentine Session: February 11th-14th (17:30-19:30)

Access: https://karuizawa-shw.com/access/
*Please see the website for the latest information

*Entry restrictions may be made depending on the number of visitors

Official Website: https://karuizawa-shw.com/

Tokyo's Art Aquarium Museum in Nihonbashi Announces Christmas Event

Having only held annual summertime events up to now, Art Aquarium Museum in Nihonbashi, Tokyo, is celebrating Christmas for the first time this year with a series of holiday season festivities.

The Aquarium's first Christmas tree

Art Aquarium Museum will display its very first Christmas tree for the event indoors near the entrance. The tree artwork was created by Hidemoto Kimura using 550 colourful crystals that have been made to look like goldfish. Made from venetian glass, he had them shipped himself from Italy. They are strung in 10 different colours which glow and glisten to create a romantic atmosphere.

Artwork Name: Natale di Pesce D'oro
Running: December 1, 2020 – December 27, 2020
Location: Art Aquarium Museum entrance

Pair tickets for Christmas with alcohol


Pair Ticket (2 People) + 2 Drinks | ¥4,600 (Tax Included)

Those arriving in twos can buy Pair Tickets which come with two alcoholic or non-alcoholic beverages so you can plunge into the magical underwater world of the aquarium while enjoying a drink.

Buy Tickets: https://ticket.artaquarium.jp/en/
Running: November 24, 2020 – December 27, 2020
Validity Period: December 1, 2020 – December 27, 2020
Drinks Menu:

[Alcohol] COEDO Beer / Marihana / Louis Raison Rouge Délice

[Non-Alcoholic] Sanpellegrino Pompelmo / Grapefruit

Christmas menu served up in the lounge and cafe

2-Person Hors d'oeuvre With 2 Drinks | Online Booking ¥4,200, Same-Day ¥5,000 (Tax Included) | Serving: December 18, 2020 – December 25, 2020

The aquarium's lounge restaurant is serving an hors d'oeuvre for pairs of Japanese and western food together with two drinks.

2-Person Christmas Sweets Plate With 2 Drinks | Online Booking ¥3,300, Same-Day ¥3,850 (Tax Included) | Serving: December 1, 2020 – December 27, 2020

The cafe is serving up plate of assorted desserts, perfect for a post-aquarium date.

Christmas Special Cocktail | ¥2,200 (Tax Included) | Serving: December 1, 2020 – December 27, 2020

Both the restaurant and cafe are also serving a seasonal cocktail of chocolate, strawberries, cranberries, and champagne jelly for a sweet and refreshing mix.

Information

Art Aquarium Museum Christmas Event

Address: 1-3 Nihonbashihoncho, Chuo Ward, Tokyo
Opening Hours: 10:00-21:00 (Until 20:00 in December)
No Fixed Holidays
General Admission: Adults (13 and over) ¥2,300 (Tax Included) / After Dark Ticket: Adults (13 and over) ¥2,000 (Tax Included)

*Free for 12 and under
Official Website: https://artaquarium.jp/en/

Jin Akanishi and Ryo Nishikido Feature in Swarovski's Christmas Campaign

Swarovski Japan is launching a Christmas campaign this year in collaboration with Jin Akanishi and Ryo Nishikido's YouTube channel "NO GOOD TV" and fashion magazine ELLE Japon.

Swarovski is an Austrian glass producer founded in 1895 that's celebrating its 125th anniversary this year. The company's Swarovski Crystal Business is known for its craftsmanship and innovation, providing crystal glass, jewellery, and accessories to the people of the world since its inception.

As part of Swarovski Japan's Christmas campaign, it is teaming up with Japanese musicians Jin Akanishi and Ryo Nishikido. This is the first time the company has used male celebrities in its promotions in Japan. Together with the global women's fashion magazine ELLE Japon, the campaign will promote Swarovski products in the run up to Christmas. A six-page feature will be included in January 2021 issue of ELLE Japon of the two musicians promoting Swarovski's jewellery, watches, and more.

Jin Akanishi and Ryo Nishikido posted a 14-minute video on their YouTube channel ("NO GOOD TV – Vol. 21") with behind-the-scenes footage of their ELLE Japon photo shoot as well as other news related to the collaboration with Swarovski.

Exclusive photos of Akanishi and Nishikido which weren't feature in either the magazine or on YouTube were also officially released on Swarovski's official LINE account.

Information

Jin Akanishi and Ryo Nishikido Christmas Campaign Collaboration
Official Website: http://swarovs.ki/vl~D

Gifts Galore as Roppongi Hills Welcomes the Christmas Market Again For 2020

Christmas has sleighed into Roppongi Hills again this year, beginning with the Keyakizaka-dori Illuminations on November 13. The Christmas Market is also set to return to Oyane Plaza on November 28.

2020 marks the 14th run of the Roppongi Hills Christmas market which is inspired by the the famous Stuttgart Christmas Market in Germany. Visitors can sift through around 1,500 miscellaneous Christmas goods, enjoy German mulled wine and sausages, and more.

At the West Walk, visitors will also find an enormous 6.5m tall Christmas tree to complement the warm, cosy, festive atmosphere of the holiday season event.

Information

Roppongi Hills Christmas 2020
Running: November 13, 2020 – December 25, 2020
Location: Roppongi Hills (Keyakizaka-dori, West Walk Floor 2F, Oyane Plaza, and elsewhere)

Christmas Market 2020
Running: November 28, 2020 – December 25, 2020
Times: 11:00-21:00
Location: Oyane Plaza
Roppongi Hills Official Website: https://www.roppongihills.com/en/

Strawberry Shortcake Crepe Arrive For Christmas 2020 at gelato pique cafe

gelato pique cafe in Japan is celebrating the holiday season with a series of 'WHITE CHRISTMAS' themed crepes and soft serve ice creams until December 27.

The cafe is a branch of the loungewear brand gelato pique. It aims to create desserts for adults. This Christmas, it is serving up some holiday special crepes and ice creams.

Strawberry Shortcake Crepe | ¥880 (Before Tax)

A fat crepe stuffed with strawberries and adorned in a way that's just like a shortcake. It contains not only strawberries, but raspberries, and cream. The whole wheat biscuit adds texture to the crepe so it's delicious to the last bite.

Pique Bear Crepe | ¥1,180 (Before Tax) *Limited quantity served each day


A snowy, all-white crepe made with sweet strawberries, milk gelato, and whole wheat biscuit. It's topped with a cute white chocolate bear.

Holiday Special Soft Creams – From Left: Strawberry Custard, Rich Milk, Mix | ¥450 Each (Before Tax)

The strawberry custard ice cream is made with smooth, sweet, and rich custard cream and strawberry for a melt-in-the-mouth combination. The rich milk ice cream is a mix of refreshing milk and rich vanilla. The mix option combines both of these flavours which results in a real mouth-watering treat.

If you're in Japan this holiday season, don't miss out on these delightful desserts.

Information

WHITE CHRISTMAS
Running: November 16, 2020 – December 27, 2020
Gelato pique cafe Official site:https://pique-cafe.com/
*The Gotemba Premium Outlets branch of gelato pique cafe is only selling the Strawberry Custard Cream Soft Cream
*The Tamagawa Takashimaya S.C. branch is not selling soft creams

Sanrio's Little Twin Stars Kiki & Lala to Feature in Special Christmas Event in Shinjuku

Sanrio's beloved character pair Kiki & Lala, also known as the Little Twin Stars, will feature as part of a special winter event titled "TWINKLE COLOR CHRISTMAS" in collaboration with Odakyu Electric Railway. It will take place at Shinjuku Southern Terrace from December 1 to 25, illuminating the area with beautiful Christmas lights.

Kiki & Lala's Twinkling Christmas Tree

Shinjuku Southern Terrace will dazzle visitors with its pink and blue illuminations as will its towering 4-meter tall Christmas Tree which was made in collaboration with the installation art group MIRRORBOWLER. It will be decorated in countless mirror balls which will reflect beautifully both during the day from the sun and at night with Kiki & Lala's illuminations. The tree will also be adorned with numerous Christmas decorations like clouds, moons, and stars—all very reminiscent of Sanrio's pastel-coloured pair.

Kiki & Lala Food & Drink

Kiki & Lala Ruby Chocolate Latte ¥400 (Tax Included) | Kiki & lala Twinkle Crepe ¥600 (Tax Included)

On weekends, as well as from December 19 up to Christmas Day, a food wagon will make an appearance at the event serving Kiki & Lala food and drink like the pink and fruity Ruby Chocolate Latte and fruit-filled Twinkle Crepe.

Limited-Edition Design Clip

Customers who spend over ¥2,000 (tax included) at the wagon will get themselves a free limited-edition design clip.

Cafe Wagon Schedule
Running: December 5th-6th, 12th-13th, 19th-25th, 2020
Opening Hours: 10:00-19:00

AR Kiki & Lala Tree

Those unable to visit Shinjuku this Christmas can access the "TWINKLE COLOR CHRISTMAS AR TREE" digitally This will have Kiki & Lala's Christmas tree appear on your phone when taking photos. You can access it here.

©'76,'20 SANRIO  著作(株)サンリオ

Information

Little Twin Stars x Shinjuku Southern Terrace TWINKLE COLOR CHRISTMAS
Running: December 1, 2020 – December 25, 2020
Tree Light-Up Schedule: December 1 = 17:00-24:00 / December 2-24 = 16:30~24:00 / December 25 = 16:30-21:00
Address: 2-2-1 Yoyogi, Shinjuku, Tokyo
Entry: Free
Official Website: https://www.sanrio.co.jp/news/ts-odakyu-twinkle-color-christmas-20201119/

Mickey & Friends Disney Christmas Cupcakes to be Released at Ginza Cozy Corner

Japanese confectionery company Ginza Cozy Corner is teaming up with Disney once again to release a new Christmas collection of cupcakes on December 1.

Colourful Disney treats for the holiday season

This sweet seasonal collection is inspired by Mickey & Friends and contains nine unique cupcakes which depict the characters getting ready for their Christmas party.

Disney Christmas Collection (Contains 9) | ¥2,500 (Before Tax)

Cupcakes include a Santa-hat wearing, chocolate ganache-filled Mickey cream cheese cake, a strawberry jam-filled Minnie mousse cake, a lemon and mint cream-packed, Christmas decoration-adorned Donald tart, a banana and mint cream Pluto tart, an orange cream Goofy chocolate cake, and more.

The cakes are packed in a special Disney Christmas box which is sure to catch the attention of sweet tooths this holiday season, perfect for stay-at-home Christmas parties.

Information

Disney Christmas Collection
Running: December 1, 2020 – December 25, 2020

Ginza Cozy Corner Official Website: https://www.cozycorner.co.jp/