Giant 1/6 Scale Tokyo Ghoul Figure to be Sold at Tokyo Otaku Mode TOKYO in Shibuya PARCO
Tokyo Otaku Mode Inc. is set to display and start taking orders for a new 1/6 scale figure by Figurama from Sui Ishida's hit manga and anime series Tokyo Ghoul. Available in Japan only, it will be sold at the new Tokyo Otaku Mode TOKYO store from November 22 at 10:00am at the new Shibuya PARCO shopping complex.
Figurama is a Hong Kong-based figurine maker which has crafted many figures from popular titles such as Attack on Titan, Hellsing, Devilman, and Trigun, to name a few. The standout characteristic of their work is the size of their figures, the composition, and how detailed the figures are despite being so large.
The Tokyo Ghoul figure set to appear at Tokyo Otaku Mode TOKYO stands 63cm high, 44cm wide, and 35cm deep. It features series protagonist Ken Kaneki versus Yamori, who made Kaneki's hair turn white.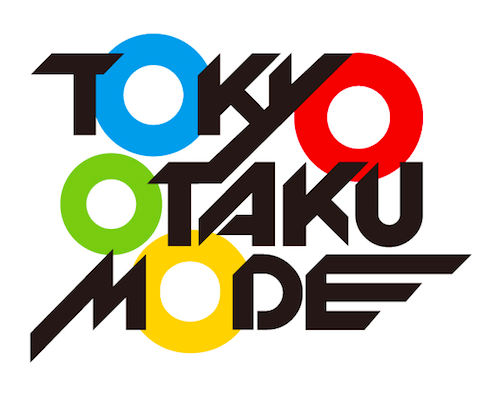 Only 800 of these figures have been made, of which Tokyo Otaku Mode TOKYO will sell 40, making them an extremely rare and limited edition collectors items. Perfect for any fan of the hit series!
©Sui Ishida/Shueisha・Tokyo Ghoul Production Committee
Information
TOKYO GHOUL: KANEKI VS YAMORI 
Maker: Figurama
Series: Elite Fandom
Scale: 1/6 
Materials: Ecofriendly Polystone, Translucent Resin, PU, LED 
Size: 63cm x 44cm x 35cm
Price: ¥100,000 (Tax excluded, shipping charge included)
Figurama Official Website: https://figurama-collectors.com/ 
RELATED ENTRIES
Kamen Rider Clothing Collection Arrives in Full Tokusatsu Style in Japan

HENSHIN by KAMEN RIDER launched its second collection last Wednesday (March 3) in collaboration with the 2010-2011 tokusatsu drama series Kamen Rider OOO. HENSHIN by KAMEN RIDER is a fashion brand centred around the multimedia tokusatsu series Kamen Rider.

The collection is available both via HENSHIN's official website and a pop-up store at Shinsaibashi PARCO in Osaka which is open until March 16.

HENSHIN by KAMEN RIDER

Type OOO

MARKING

Collaboration With NEGLECT ADULT PATiENTS

Kamen Rider is known for its catchphrase "Henshin!" which is Japanese for transform/transformation. In the series, a motorcycle-riding superhero fights supervillains, quite often kaijin which are giant beasts.

The collection is a must-grab for fans of the series who are sure to enjoy the diverse range of attire available, from stills to illustrations and motifs across T-shirts, sneakers, and more.

(C)石森プロ・東映

(C)2016 石森プロ・テレビ朝日・ADK EM・東映

The Ultimate Chocolate and Confectionery Indulgence is Here With LIFE IS PÂTISSIER's White Day Gifts

Japanese chocolate and baked goods bakery LIFE IS PÂTISSIER is now selling a collection of luxurious treats for White Day, the sequel to Valentine's Day in Japan, via their online store until March 14.

 

 LIFE IS PÂTISSIER is a takeout chocolate bakery that specialises in chocolate and baked confections. Some of their signature items include their pound cake and chocolate bonbons. They also serve sable biscuits, madeleines, and much more. They are based in Jiyugaoka, a neighbourhood in Meguro, Tokyo, where they enjoy plenty of customers both local and tourists. Due to the pandemic, they are currently operating entirely online.

 

LIFE IS PÂTISSIER White Day Gifts 2021

Leaf Caramel | ¥1,800 (Before Tax)

Crunchy chocolate caramel bites drizzled in even more sweet, melty caramel.

Macarons | ¥2,300 (Before Tax)

A rainbow-coloured collection of raspberry, pistachio, caramel, lemon, and chocolate macarons.

 

Madeleines (Contains 6) | ¥2,800 (Before Tax)

Refreshing madeleines made with a mix of Japanese and Italian lemons. Refrigerating them gives the outer icing a delicious crunchy texture.

Strawberry Milk Crunch | ¥900

Smashed cookies and caramel combined with strawberry chocolate and milk chocolate.

Special Box | ¥4,500 (Before Tax)

A very special collection of raspberry chocolate treats coated in dark chocolate.

Flower Swag | ¥3,200

A fragrant flower swag composed of an assortment of fresh flowers. Perfect for decorating walls and doors and overtime become dried flowers.

White Day Cards

LIFE IS PÂTISSIER is also offering White Day cards which people can couple with their gifts.

Disney Japan Celebrates Minnie's Day With Exclusive Minnie Mouse Merchandise

Minnie's Day is set to fall in Japan on March 2, so to celebrate, Walt Disney Japan is getting in on the festivities nice and early by announcing the release of a new Minnie Mouse merchandise collection, called the "Disney ARTIST COLLECTION by Kelly Park," which will be officially released at Disney stores in Japan on February 23. Pre-sales will also roll out at select stores and Disney Japan's online store shopDisney from February 19.

©Disney

©Disney

Plushie ¥3,300 / Makeup Brush Set ¥2,640 / Tote Bag ¥2,090 / Room Fragrance ¥4,180 / iPhone Case (iPhone 11) ¥3,520 / Mirror ¥2,420 / Ballpoint Pen & Notebook Set ¥1,980 – (Prices Include Tax)

©Disney

nuiMOs Plushie ¥2,750 (Tax Included)


Kelly Park is an artist that is enjoying immense popularity in South Korea right now. Their new "Disney ARTIST COLLECTION by Kelly Park" is an exclusive release in collaboration with Disney Store.

The line-up is a celebration of all things Minnie Mouse for her big day, aptly named "Minnie's Day," on March 2. Vibrant blue is the main colour for the collection which Kelly Park has created to support fellow dreamers out there – those who have big hopes and aspirations in their everyday lives. The designs are bright, beautiful, and full of positivity, making them a perfect pick for the coming spring season. Minnie fans can feel fresh this spring season with fahsion items, accessories, stationery, a variety of lifestyle goods, and more.

Disney's popular nuiMOs plushie range will welcome an exclusive new Minnie Mouse plushie on February 26 which features the date "March 2, 2021" on it for Minnie's Day. It also comes with a pin. These plushies are limited-edition and only 320 will be sold – a number that of course aligns with March 2.

Celebrate the day of the original Disney Princess with the new Disney ARTIST COLLECTION by Kelly Park.

Shibuya PARCO Reveals Fashion Campaign Key Visual For Spring 2021

Shibuya PARCO has unveiled its key visual for its Spring 2021 fashion campaign "SHIBUYA PARCO S/S NEW LOOK" which features Japanese model Lala Takahashi.

SHIBUYA PARCO S/S NEW LOOK Key Visual

In the visual, Lala Takahashi is donning the 'Pablo' series by UNDERCOVER which is inspired by Picasso's 'Blue Period.' It's been transferred onto a print of an abstract oil painting by Jun Takahashi. The photo was taken by visual artist Takako Noel, while the conceptual headpiece, which is made from recycled plastic, was created by hair stylist Haruka Tazaki.

The campaign brings with it a wave of new fashion and cosmetic items from stores inside Shibuya PARCO. A special coupon that can be used on the PARCO online store from February 9 to 28 is also available. It comes in response to stay-at-home measures raised in Japan due to the pandemic.

Cute Milk Bottle Pudding Releases at Milk Bakers in Tokyo

Tokyo-based bakery Milk has released an adorable new milk pudding at two of its branches, both of which are served in cute milk bottles.

Smooth Pudding / Milk Pudding – ¥380 Each (Tax Included)

Box of 4

Box of 8

Pudding Soft

Carefully-selected and fresh milk of high quality is used to make these Japanese-style puddings, known as purin. Each and every one is handmade individually, and they can be bought separately or in boxes of 4 and 8. No preservatives, additives, of any nasty stuff is added to the dessert either.

Also on the menu is a milk-loaded soft serve ice cream. The cup it's served in has a cute retro design to it.

Information

Milk Pudding
Available: Milk Sano / Milk Shibuya
Address: 2-7-1 Sano, Adachi-ku, Tokyo
TEL: 03-5613-5550
Opening Hours: 10:00-18:00
Closed: Wednesdays
Official Website: https://tokyo-milk.jp/

Blue Bottle Coffee to Open Pop-Up Stores at Shibuya Scramble Square in Tokyo

Blue Bottle Coffee Japan has announced that it will open a pop-up store on the second floor of Shibuya Scramble Square in Tokyo from February 10 to March 15.

Cacao Candy & Instant Coffee Set | ¥2,800 (Before Tax)

Coffee Set | ¥3,200 (Before Tax)

Sweet Bean Jelly & Instant Coffee Set | ¥3,000 (Before Tax)

The pop-up shop will sell a variety of Blue Bottle Coffee products like fresh coffee beans, mugs, Valentine's Day gifts, item sets, and more.

Information

Blue Bottle Coffee Pop-Up Store
Running: February 10, 2021 – March 15, 2021
Location: Shibuya Scramble Square Floor 2F

Address: 2-24-12 Shibuya, Shibuya-ku, Tokyo
Opening Houes: 11:00-20:00
Official Website: https://store.bluebottlecoffee.jp/

hotel koe tokyo Celebrates 3rd Anniversary With Luxurious Financier Strawberry Open Sandwich

hotel koe tokyo is celebrating its third anniversary by serving up a special financier strawberry open sandwich at the koe lobby on the first floor.

Financier Strawberry Open Sandwich | ¥1,045

The sandwich is made using a financier bread baked by the hotel koe bakery. This fluffy and airy treat has crunchy sides and sits on top of a bed of fresh cream bathed in crème anglaise. It's finished with a loaded topping of fresh strawberries which add a sweet and tangy flavour to the sandwich.

If you're staying in Tokyo this month, don't miss out on this limited-time treat which is being served from February 8 to 28.

Information

hotel koe tokyo Financier Strawberry Open Sandwich
Where: koe lobby @ hotel koe tokyo
Serving Dates: February 8, 2021 – February 28, 2021

Serving Times: 15:00-18:00提供期間:2021年2月8日(月)~2月28日(日)
Opening Hours:

[Morning] 7:30-11:00 (Last Orders 10:30)

[Lunch] 11:00-15:00 (Last Orders 14:30)

[Tea Time & Dinner] 15:00-20:00 Last Orders 19:30)

Official Website: https://hotelkoe.com/food/

Japanese Band DISH// to Promote New Album 'X' With Tokyo Exhibition

The Japanese pop rock band DISH// will celebrate the release of their new album X, which is their first in almost two years, with an exhibition at PARCO FACTORY inside Ikebukuro PARCO in Tokyo from February 13 to 28.

The exhibition will feature a variety of displays related to the new record as well as explanations of the song lyrics in voice recordings by the band members themselves. There will also be a shop set up selling exhibition merch.

X will be released on February 24, 2021.

Information

DISHX EXHIBITION//
Running: February 13, 2021 – February 28, 2021

Time: 11:00-20:00 (until 18:00 on February 28)

Location: PARCO FACTORY

Address: Ikebukuro PARCO Floor 7F, 1-28-2 Minami-Ikebukuro, Toshima-ku, Tokyo
Entry Price: ¥500

*Attendees get a free sticker chosen randomly from 4 possible designs
PARCO FACTORY Official Website: https://art.parco.jp/parcomuseum/

Kingdom Anime Collaborates With Firsthand On Exclusive Merchandise

Creative and sustainable concept store Firsthand released a collection of items in collaboration on Wednesday (January 20) with the TV anime series Kingdom, which is set to begin airing its third season this April, and Japanese artist Kosuke Kawamura. The items are available to buy both online in Japan and at a pop-up store at OPEN STUDIO inside FREAK'S STORE Shibuya.

Firsthand is a Japanese brand centred on upcycling and sustainable production. Fans of the ongoing anime series can get their hands on a range of clothing items, phone cases, and more. If they head to OPEN STUDIO they'll also find an illustration exhibit, a photo spot, and more. The gallery is also selling posters signed by Kosuke Kawamura.

Will you be watching Season 3 of Kingdom this spring?

Information

Kingdom x Firsthand x Kosuke Kawamura Pop-Up Shop
Running: January 20, 2021 – January 25, 2021
Location: OPEN STUDIO, 1-31-1 Jinnan, Shibuya, Tokyo

Opening Hours: 10:00-20:00
TEL : 03-6415-7728

Where to buy the merchandise collection:
・OPEN STUDIO (Limited time January 20th-25th)
・Firsthand RAYARD MIYASHITA PARK (From January 26th)
・FREAK'S STORE ONLINE (From January 24th) @ http://www.freaksstore.com/
・ZOZOTOWN (From January 28th) @ https://zozo.jp/shop/freaksstore/

Event Details: https://firsthand.jp/news/3609/

Foodies Make Their Way to Zi-tempo's Pop-Up Eatery in Osaka's Shinsaibashi PARCO

PARCO has teamed up with Kaji Kaji H, Koichi Igarashi—who is known for his work with BEAMS JAPAN's brand projects—and a certain chief editor at a popular Kansai fashion magazine to open Zi-tempo, a limited-time food spot aimed at foodies that will run for 20-days at PARCO Shinaibashi in Osaka.

Zi-tempo brings together designers from popular fashion brands working in Kansai, editors from fashion magazines, stylists, writers, more to serve up a creative menu by a line-up of individuals not involved in anyway in the food industry. As well as food, visitors can get their hands of a selection of related merchandise, clothing, and more.

The First Serving

Running: January 13, 2021 – January 19, 2021
Curry Mala: Enjoy the unique spices of both curry and mala

Spicy curry has recently become something of a soul food in Osaka. For the first serving, foodies can enjoy discovering a wonderful combination of spices in a selection of curries, as well as a numbing line-up of mala made with mapo tofu. This menu is the creation of 'R,' a designer at a fashion brand, and 'T,' a former chief editor of a Japanese fashion magazine. R is actually the owner of a popular curry house called COBACHI CURRY in Nakazakicho, while T has tasted countless mapo tofu dishes. This makes them the perfect curry-mala combo for this experiment.

Menu

・Curry Mala Shokuhako – ¥1,200 (Before Tax)
・Curry Mala 1 (Spice Chai) – ¥500 (Before Tax)
・Curry Mala 2 (Spice Highball) – ¥500 (Before Tax)
・Curry Mala Hoodie – ¥7,800 (Before Tax)
・Curry Mala Long T-Shirt – ¥5,800 (Before Tax)

The Second Serving

Running: January 20, 2021 – January 26, 2021
Tacos Variar x Berbers Ya!: Traditional Mexian and Moroccan dishes


The second serving sees a coming-together of tacos and couscous by two creators working in Kansai: nahonic who works at Tacos Variar at an underground spot in Kansai selling tacos, and stylist Sunny, both of whom enjoy homecooked couscous from their Moroccan mothers growing up. Foodies will get to enjoy both Mexican and Moroccan food at the same time, a perfect opportunity during the current climate when travelling is difficult. There will also be a variety of apparel and goods from creators like the mystery creative group "the golden dawn."

Menu
・1P ¥350 (Before Tax)
・2P ¥700(Before Tax)
・3P~ ¥300 / 1P(Before Tax)

The Third Serving


Running: January 27, 2021 – February 1, 2021
Natouya: Taste and compare an array of natto rice bowls


Eateries serving gyudon, or beef rice bowls, never fail to bring in repeat customers for their cheap prices, quick service, and delicious taste. But our heal is the most important thing, so why not change it up once in a while with a natto rice bowl? At the event, foodies get to tuck into a selection of dishes using 5 different kinds of natto beans that vary in size and colour, served sticky, yummy, and in generous portions. These natto rice bowls were conceived by Murakami, a researcher of natto and editor of a certain fashion magazine. There will also be goods from natto apparel brand NNBean, natto crockery, and plenty of other things for lovers of natto to enjoy.


Menu

・Five Bean Natto Rice Bowl – ¥900 (Before Tax)
・NNBean Sweater – ¥7,100 (Before Tax)
・NNBean Long T-Shirt – ¥5,800 (Before Tax)
・Natto Plate – ¥4,200 (Before Tax)

If you're in Osaka throughout January, and love food, don't miss out on a unique eating experience over at Zi-tempo.

Information

Zi-tempo
Running: January 13, 2021 – February 1, 2021
Location: Shinsaibashi PARCO B1F "THE KITCHEN"
Address: 1-8-3 Shinsaibashisuji, Chuo-ku, Osaka
Opening Hours: 10:00-20:00 (Subject to change depending on COVID-19 and weather)
Shinsai PARCO Official Website: https://shinsaibashi.parco.jp/

Tokyo Welcomes New KISS,TOKYO Bench at Shibuya River Street

What is being dubbed as a new sightseeing spot in Shibuya, "KISS,TOKYO," an artistic bench, appeared at Shibuya River Street on Christmas Day. The street runs from SHIBUYA STREAM towards Daikanyama.

About KISS,TOKYO

"KISS,TOKYO" is a project and nod towards those who love Tokyo, taking inspiration from the "I♡NY" slogan and logo. Japan isn't a country where kisses are used as greetings like other places around the world, but the bold notion of "KISS,TOKYO" expresses the feeling of love wards the people and city. It's a mark to welcome visitors to the capital of Japan.

The bench was made in cooperation with the Shibuya City Tourism Association and Tokyu and under a crowdfunder.

Pop-Up Store

A pop-up shop is now open at WIRED SHIBUYA selling merchandise with the KISS,TOKYO logo on it. It will run until January 31, 2021.

If you're planning a trip to Shibuya, make sure you get a photo with the city's new sightseeing and tourist spot.

Information

KISS,TOKYO Bench

Location: Shibuya River Street (3-22 Shibuya, Shibuya-ku, Tokyo)

Pop-Up Store
Running: December 25, 2020 – January 31, 2021
Location: WIRED SHIBUYA (3-27-1 Shibuya, Shibuya-ku, Tokyo)

KISS,TOKYO Official Homepage: https://kiss.tokyo/

Tokyo Ghoul Author Sui Ishida's Tokyo Exhibition Reveals Key Visual

Sui Ishida, the author of the internationally celebrated manga series Tokyo Ghoul which has shipped over 44 million copies worldwide, is getting his first ever large-scale exhibition next year. Titled "Sui Ishida Exhibition [Tokyo Ghoul JACK JEANNE]," the event is set to take place at Sunshine City in Ikebukuro, Tokyo from February 6, 2021 to March 7, 2021 before moving to Fukuoka Asian Art Museum on April 10 where it will run until May 16.

The first key visual for the event has been unveiled which Ishida drew himself for the exhibition. It features the protagonist of his Tokyo Ghoul series Ken Kaneki as well as Kisa Tachibana from his upcoming game JACK JEANNE.

The exhibition is a place to discover all things Sui Ishida and will focus on his career from zero to the spawn Tokyo Ghoul and his upcoming game Nintendo Switch title JACK JEANNE which he designed the characters, created the storyline, illustrations and scenarios for. There will be a range of exhibits, illustrations, and more to see.

Pre-sale tickets to the exhibition were released on Thursday (December 10) via the official websitw. The exhibition will be carrying out capacity restrictions each day in response to the COVID-19 pandemic.

The exhibition is a must-see for fans of the author's work.

©Sui Ishida/SHUEISHA ©Sui Ishida/BROCCOLI
*Nintendo Switch is a trademark of Nintendo.

Information

Sui Ishida Exhibition [Tokyo Ghoul JACK JEANNE]

Tokyo

Venue: Sunshine City Exhibition Hall A
Running: February 6, 2021 to March 7, 2021

Times: [Weekdays] 13:00-20:00 / [Weekends & Holidays] 10:00-20:00

Fukuoka

Venue: Fukuoka Asian Art Museum
Running: April 10, 2021 – May 16, 2021

Exhibition Official Website: https://www.ishidasui-ten.com