Jumanji: The Next Level—the sequel to the 2017 film Jumanji: Welcome to the Jungle starring Dwayne 'The Rock' Johnson, Jack Black, Kevin Hart, and Karen Gillanーis set to hit theatres in the US on December 13 ,2019. Before the movie drops this Friday, a special video has been release to promote it in collaboration with the popular TV anime series Hi Score Girl, the animated adaptation of Rensuke Oshikiri's manga series of the same name.
Hi Score Girl is centred around 90's arcade games, and follows Haruo Yaguchi, a sixth-grader who has earned a name for himself in his local arcade for his gaming skills. That confidence is shattered however when his fellow female classmate Akira Oono defeats him in a match of Street Fighter II. Season one of the anime series aired last year from July to September, and season two has been airing since October this year.
The collaborative video stars the three main characters: Haruo, Akira, and Koharu Hidakaーthe latter of which is another girl in Haruo's class who rivals for his affections. It begins with the three of them sat in front of a monitor ready to start playing what they believe to be an all-new game. What looks to be a game however turns out to be the movie Jumanji: The Next Level. They praise the "game" for its incredibly realistic graphics and comment on each "character's" special moves and weaknesses.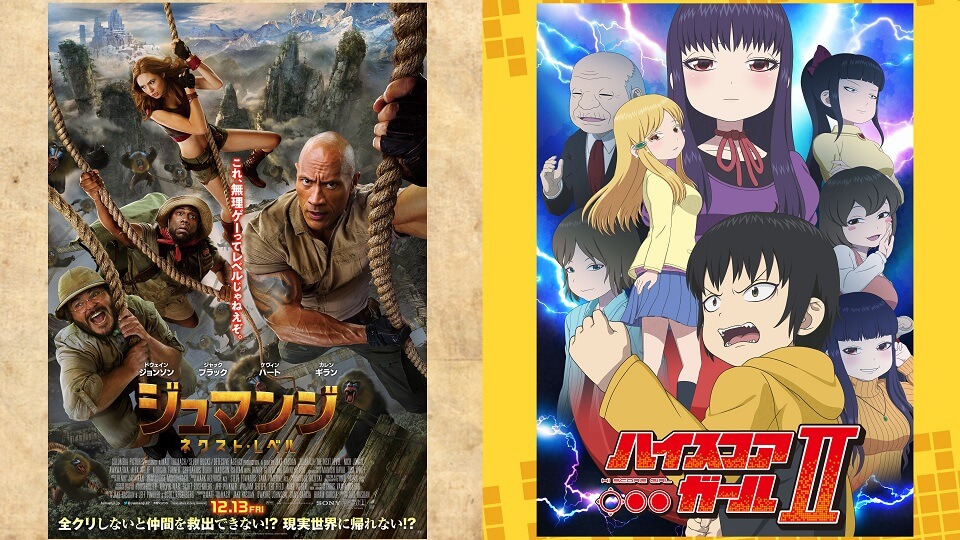 Kouhei Amasaki, who voices Haruo Yaguchi, said: "I believe this will be a really fun collaboration for both those who are watching and enjoying Hi Score Girl and those who like Jumanji. I also hope it's an opportunity for people to discover something new if they've never heard of either of them. The things the characters are saying in the video makes it seem like they're really watching Jumanji. I think people will watch and think, 'This Hi Score Girl looks interesting.' Be sure to check out both franchises!"
Yuuki Hirose, who voices Koharu Hidaka, said: "It would make me happy to know that the people who like Hi Score Girl who watch this collaboration video end up going to see Jumanji at the cinema! And I'd be even more happy if on the way back from the cinema they picked up a copy of the Hi Score Girl Blu-ray <laughs>."