Fujifabric have unveiled the artwork for their upcoming music video collection FAB CLIPS 4 and live concert Fujifabric 15th anniversary SPECIAL LIVE at Osaka-jo Hall 2019 – "IN MY TOWN", both of which will be released on DVD and Blu-ray on January 29 and February 26 respectively.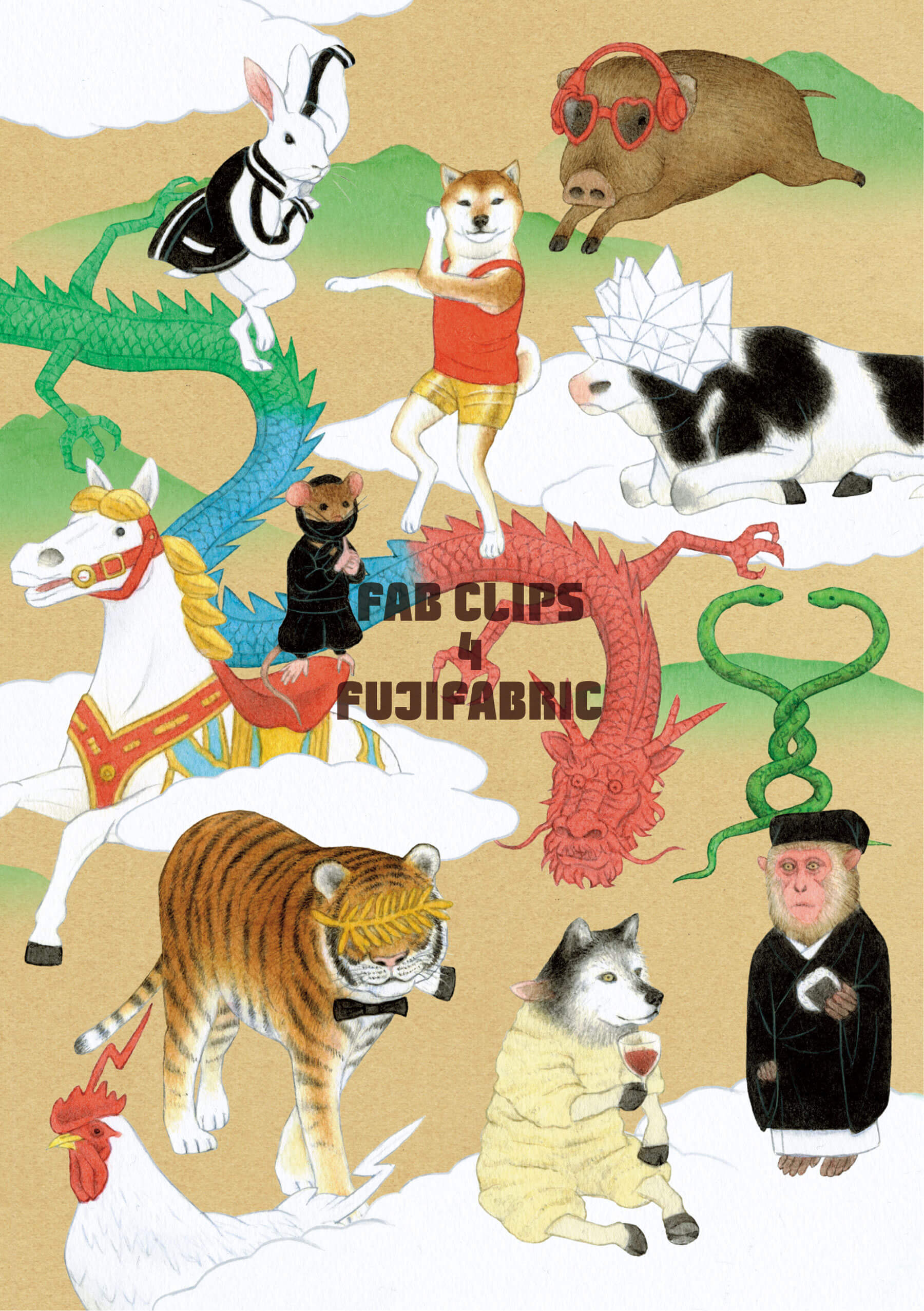 Hokkaido-born, Tokyo-based illustrator Jose Franky is credited with having designed the artwork for FAB CLIPS 4. The quirky design has a traditional Japanese touch to it with the addition of the 12 zodiac animals.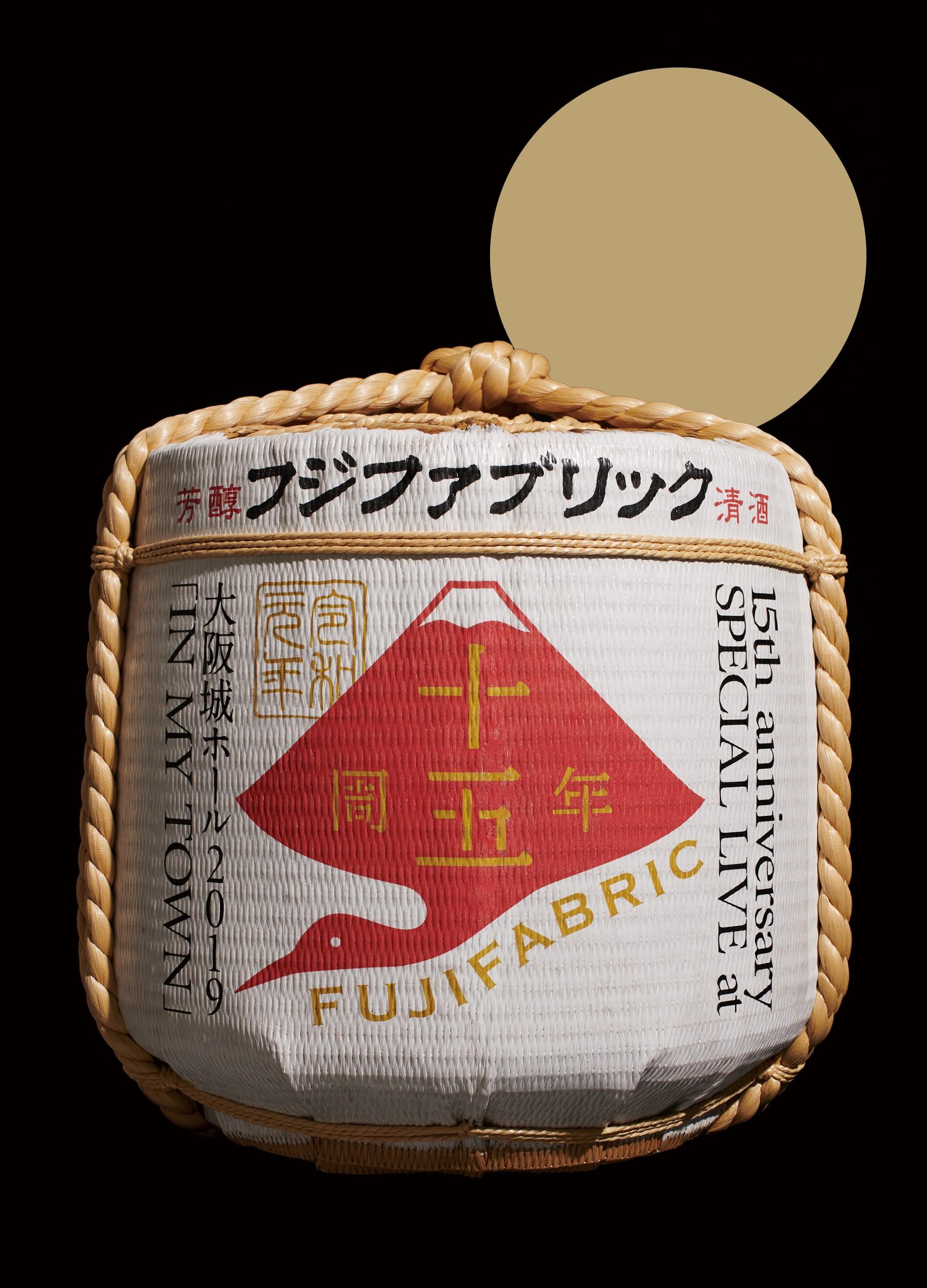 The cover design for the live DVD and Blu-ray pays homage to the concert itself held lat Osaka-jo Hall last year to commemorate the band's 15th anniversary. Its design takes inspiration from kagami biraki, a traditional ceremony in Japan performed at special celebrations and events where people open a "kagami mochi," a rice cake and Japanese New Year decoration.
A special site has also gone live with information on the two releases. Both are packaged with exclusive goodies with the above-pictured designs at Tower Records or Amazon Japan.
FAB CLIPS 4 is the first music video collection from the band in almost 5 years since FAB CLIPS 3. It includes 14 music videos from Green Bird to their newest single Golden Time. It also features the making-of footage for six of the videos.
The live concert DVD and Blu-ray release at Osaka-jo hall features the full set including the encore. First press copies are coupled with a 40-page booklet.
150 lucky fans who purchase both of these releases will be selected randomly to win one of two prizes: the A-Prize is an invitation to a special talk event hosted by the band, and the B-Prize is a specially-made masu box with the 15th anniversary logo on it.
Information
FAB CLIPS 4
Release Date: January 29, 2020
DVD: ¥4,300 (Before Tax) [AIBL-9419]
Blu-ray: ¥5,300 (Before Tax) [AIXL-132]
*First press editions of DVDs and Blu-rays come in special packaging
*First press packaging available while supplies last – copies will revert to normal tall size packaging after stock runs out
In-Store Bonuses
・TOWER RECORDS "FAB CLIPS 4" CD Cover Sticker
DVD: https://tower.jp/item/4993054
Blu-ray: https://tower.jp/item/4993051
・Amazon.co.jp: Fujifabric Photo Set (2 Photos)
DVD: https://ux.nu/Aenpa
Blu-ray: https://ux.nu/99nax
Fujifabric 15th anniversary SPECIAL LIVE at Osaka-jo Hall 2019 – "IN MY TOWN"
Release Date: February 26, 2020
DVD: ¥4,800 (Before Tax) [AIBL-9445~9446]
Blu-ray: ¥5,800 (Before Tax) [AIXL-132]
*First press editions of DVDs and Blu-rays come with 40-page photo booklet
*First press packaging available while supplies last – copies will revert to normal tall size packaging after stock runs out
In-Store Bonuses
TOWER RECORDS: 15th Anniversary Logo Sticker Sheet
DVD: https://tower.jp/item/5004530
Blu-ray: https://tower.jp/item/5004528
・Amazon.co.jp: 15th Anniversary Mini Tote Bag (A4 Size)
DVD: https://ux.nu/kI1o5
Blu-ray: https://ux.nu/WtwN0
Fujifabric Official Website: http://www.fujifabric.com/