Spring's Arrived Early in Chiba as the Strawberry Picking Season Begins
Chiba Prefecture is one of the leading places in Japan for growing strawberries. Thanks to its warm climate, the prefecture enjoys hearty a strawberry harvest, which it celebrates with strawberry-picking events and markets across the prefecture. The true fun in strawberry picking in Chiba is that you get to taste a variety of different types, all ripe, there and then, so you can compare flavours.
To further promote the wonderful world of its succulent strawberries, Chiba Prefecture has set up a special website, and is also hosting a photo campaign entitled "Chiba Strawberry Fair 2020." This is also the season to try an original type of strawberry grown in Chiba Prefecture called the "Chi-Ba Berry."
Check out Strawberry Fields Chiba's special website
The Strawberry Fields Chiba website has a wealth of information on strawberry varietiesーincluding the "Chi-Ba Berry"ーas well as places to pick strawberries in the prefecture, places selling strawberries, and more. If you're interested in finding out more about strawberries in Chiba, then check out their website below.
Strawberry Fields Chiba Official Website: https://chiba-ichigo.jp
Chiba Strawberry Fair 2020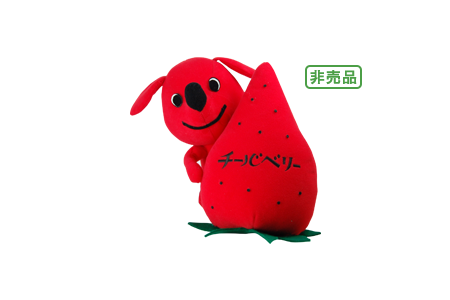 People who post a photo on Instagram of their time in Chiba enjoying the strawberries with the hashtag #ちばいちごフェア2020 ("Chiba Strawberry Fair 2020") have the chance to win the above-pictured Chi-Ba Berry-kun plush toy. The campaign is running until February 29, 2020.
Strawberry picking season in Chiba runs until May, so if you're planning a trip there this year, make sure you don't leave without trying the prefecture's famous strawberries.
RELATED ENTRIES
Japan's Elephant Zoo Ichihara Elephant Kingdom to Receive Revamp For Spring 2021

Ichihara Elephant Kingdom is the home to the largest number of elephants in Japan. The zoo has announced major renovations set for completion next spring which will allow for the elephants to live an even more enjoyable life.

Ichihara Elephant Kingdom is located in central Chiba and is home to 12 elephants. It's also home to around 80 other species of animals like red pandas, beavers, capybaras, hippos, and more. The zoo also has a variety of attractions, like the Elephant Ride which sits behinds where the elephants live, and the Elephant Lift where you can ride up and down an elephant trunk. The Head of  Ichihara Elephant Kingdom, Sayuri Sakamoto, served as the writer for the 2005 Japanese drama film Shining Boy & Little Randy. One of the zoo's Asian elephants, Randy, was also a model for the film.

The renovations will introduce a new home for the elephants as the current one is seeing wear over time, as well as a new large-scale pond for the elephants to play in, a playground, and more. The zoo has always ensured a safe distance between visitors and the elephants so people can enjoy watching them will making sure the elephants stay happy. It is now creating new spaces to continue that service.

The water pond the zoo is building for the elephants is called Elephant Splash, and they are launching a crowdfunder on October 27, 2020 to ask for people's help with funding the project. It will allow a new space for the elephants to play which visitors are sure to enjoy too, like seeing the 1- and 2-year-old Ramu and Momoka splashing around.

The crowdfunding project has nine different tiers including tickets to an evening cherry blossom party at the park, a chance to ride the elephants, and more. The campaign will end on January 15, 2021, the same date as Ramu's birthday.

Information

Ichihara Elephant Kingdom

Opening Hours: 10:00-16:00 (Last Entries 15:00)

Access

Car:
About 5 minutes from Ichihara-Tsurumai interchange of Ken-O Expressway

Highway-Bus:
About 65 minutes from Tokyo station,
About 80 minutes from Yokohama station,
About 35 minutes from Haneda airport
to Ichihara-Tsurumai Bus Terminal.
About 5 minutes by our free shuttle bus from Ichihara-Tsurumai Bus Terminal.

Train:
About 10 minutes from Takataki station of Kominato railway by the zoo's free shuttle bus.

Official Website: http://www.zounokuni.com/english/

Review: Tokyo Disneyland's New Big Hero 6 Attraction and Minnie's Style Studio

Tokyo Disneyland® is set to open its all-new Beauty and the Beast area of the park tomorrow on September 28, 2020. It's opening in line with the new Big Hero 6 attraction, Minnie Mouse area where guests can meet Minnie, and the park's new popcorn shop.

MOSHI MOSHI NIPPON was granted early access to the news areas, so here's our review!

Check out our review of the new Beauty and the Beast area too here: https://www.moshimoshi-nippon.jp/362152

The Happy Ride with Baymax: The world's first Big Hero 6 attraction

The Happy Ride with Baymax ride has guests joining one of the personal healthcare companion robots on an exciting cart ride.

The park is limiting the number of people allowed on the attraction at once due to the pandemic. To board the attraction, guests need to download the app after entering the park.

Big Pop: Tokyo Disneyland's first popcorn shop

Tokyo Disneyland's first permanent popcorn shop opens in Tomorrowland.

This space-themed shop serves up a whole range of flavours like cookie cream, caramel and cheese, and strawberry milk. There's also four different popcorn baskets to choose form, including Big Hero 6 and Beauty and the Beast designs.

Minnie's Style Studio: Meet Minnie Mouse

This studio imagines Minnie Mouse as an international fashion designer who designs outfits, shoots photos, and more. Guests can meet Minnie Mouse at her studio if they book in advance.

©Disney

Review: Tokyo Disneyland's New Beauty and the Beast Area

Tokyo Disneyland® is set to open its all-new Beauty and the Beast area of the park tomorrow on September 28, 2020. It's opening in line with the new Big Hero 6 attraction, Minnie Mouse area where guests can meet Minnie, and the park's new popcorn shop.

MOSHI MOSHI NIPPON was granted early access to the Beauty and the Beast area – here's our review!

Check out our review of the new Big Hero 6 attraction and Minnie's Style Studio too here: https://www.moshimoshi-nippon.jp/362221

The world of Beauty and the Beast brought to life

The area connects Belle's village to Beast's castle by way of the forest. At the entrance to the village, guests will immediately spot the cottage of Maurine, Belle's father and the vilage inventor. Beyond that is Gaston's water fountain as well as a restaurant inspired by Gaston's bar. There are also other shops that Belle visits in the film, such as the bookshop. It's like stepping into the magical world itself.

When you leave the village and head through the forest, you are met by the spectacle that is Beast's castle, coloured in a cute pink. There's a large-scale attraction inside called "Enchanted Tale of Beauty and the Beast."

The Tokyo Disneyland-original attraction "Enchanted Tale of Beauty and the Beast"

The attraction, located inside the towering 30m-tall castle, features magical cups that guests board. The cups dance in rhythm to music from the film as they take guests through iconic moments seen in the Disney classic.

There are many surprises and discoveries to be found inside the castle.

The park is limiting the number of people allowed on the attraction at once due to the pandemic. To board the attraction, guests need to download the app after entering the park.

Village shops based on the movie

The Village Shops area features a line of shops inspired by those seen in Belle's town, each of which sells various items from clothing to accessories and souvenirs.

There are around 100 pieces of merchandise for fans to sift through.

The shops are also carrying out measures against COVID-19, showcasing the items in a display only so they cannot be touched when entering the store. Guests must use the sign-up system on the app beforehand if they want to enter the shop.

La Taverne de Gaston

All the little details have been captured to recreate Gaston's bar, making it like a snippet right out of the film.

Big Bite Croissant

 

Very Cheers

Sweet Gaston

The menu features a line-up dishes, drinks, and desserts, like sausage croissants with, French toasted cheese sandwiches, soft drinks made to look like beer, and more. The bar also requires booking on the app prior to visiting.

Le Fou's Churros (Apple Caramel)

Le Fou's is located next to La Taverne de Gaston where you can get your fingers on snacks like apple caramel churros.

And don't miss up on visiting the new popcorn wagon either which serves popcorn in a Beauty and the Beast bucket.

The new Beauty and the Beast area is a must-visit for any fan of the film, or for people who want to feel like a Disney princess.

©Disney

Narita Airport Opens Limited Space Online Tour Service

Greenport Agency, a group managed by Narita International Airport Corporation (NAA), opened a new online service titled "Narita Airport Kengaku Tour" on August 5 which offers a range of digital content to users, including a detailed tour of the airport with commentary by members of the Museum of Aeronautical Sciences, and more.

Limited spaces are available for the online tour. To apply, users need to apply through Ouchi Soku Tabi, an online travel service operated by Orange Inc. The service was made in tandem with NAA, the Museum of Aeronautical Sciences, and areas surrounding the airport. It was launched to give people a chance to feel like they're on holiday abroad during the COVID-19 pandemic in a time when remote work and working from home is the new norm.

Hello Kitty Cafe to Open in Narita Airport's Anime Deck This July

KADOKAWA is set to open a Hello Kitty themed cafe on the Narita Anime Deck—which is located on the Main Building second floor of Narita International Airport Terminal 2—for a limited time from July 3, 2020 to October 2, 2020.

The Narita Anime Deck

The Narita Anime Deck opened inside Narita International Airport Terminal 2 in November 2019. It's an entertainment facility where travellers from around the world can experience and enjoy Japanese anime culture in various forms such as with character merchandise, food, events, and a variety of photo spots.

Hello Kitty Cafe

The facility has collaborated with numerous anime series to open up limited-time cafes since it opened. This time around it is joining paws with Hello Kitty, a face known to all across the globe. As well as themed food, drinks and merchandise, customers can take a Hello Kitty quiz, learn the history behind Hello Kitty, and more.

An Original Food Menu


Hello Kitty's Lovely♡ Pink Curry: ¥1,500


Hello Kitty's Gurakoro Burger: ¥1,500


Hello Kitty's Strawberry Pancake: ¥1,400


Hello Kitty's Strawberry Parfait: ¥1,200

An Original Drinks Menu

The incredible drinks menu is diverse, including lattes where you can get 46 different latte art designs of Hello Kitty from 1974-2019. It could be fun to pick your birth year, or a year where you have fond memories.

Hello Kitty's Colourful Tapioca Drinks (Matcha Milk/Strawberry Milk/Milk Tea): ¥720 Each

 
Hello Kitty's Marshmallow Coffee: ¥800


Hello Kitty's Latte (46 Designs): ¥720 Each

Novelties

For every item you order from the collaboration menu, you can also receive one of 46 possible original coasters once again featuring a different design of Hello Kitty between the years 1974-2019.

1st Line-Up: July 3, 2020 – August 2, 2020


2nd Line-Up: August 3, 2020 – September 2, 2020


3rd Line-Up: September 3, 2020 – October 2, 2020

If you're travelling through Narita Airport anytime this year up to October, then be sure to head on up to the Narita Anime Deck to dine at the Hello Kitty Cafe.

© 1976, 2020 SANRIO CO., LTD. APPROVAL NO. L611439

Doremo LeTAO: Strawberry Pancakes Whipped Up For Spring at Popular Cafe Near New Chitose Airport

Doremo LeTAO has released a new pancake flavour called "Very Berry" for the spring season which tops the cafe's popular pancakes with strawberries and raspberries.

What is Doremo LeTAO?

Doremo LeTAO is about 7-minutes by car from New Chitose Airport in Hokkaido. This desserts cafe makes use of its almost 5,300m² space to pack in all the charm of the brand. Its concept is "Sweets Resort" with which it whips up everything from authentic homemade pastries made using Japanese white birch yeast, cakes and cheesecakes to eat in or take away, soft-serve ice cream which is served all year round and is made with milk from Jersey cattle and cheese, and more.

It also serves melt-in-the-mouth pancakes and seasonal parfaits, as well as meals too like their original Beef Stroganoff which is made with beef fillet and local Hokkaido ingredients. They even serve pasta which is made from 100% "yumechikara" Hokkaido wheat.

Very Berry Pancakes – ¥1,600 (Before Tax) / With Drink – ¥1,930 (Before Tax)

Doremo LeTAO's pancakes have been a hit with customers ever since they entered the menu line-up and never fail to boast the true cookery craftsmanship of their chefs. Each pancake takes about 20 minutes to make, and flavours range from classics to exclusive ones each month. At Doremo LeTAO, it feels like they drop a tasty new strawberry pancake on us every year, and this year it's the rich berry-topped "Very Berry" which combines strawberries with raspberries, and it's thanks to the cheese flavour in their pancakes that it all comes together so well.

Topped with sliced strawberries, sorbet, and a drizzle of sauce, these really are the pancakes of the gods, and they're available this spring only.

Information

Doremo LeTAO

Address: 6-1-1 Asahicho, Chitose, Hokkaido

Opening Hours: 10:00-18:00

No Fixed Holidays

Official Website: https://www.letao.jp/global/en/

Succulent Strawberry Drinks & Desserts Served Up at GELATO PIQUE CAFE

GELATO PIQUE CAFE branches in Japan began their "Strawberry Fair" on Wednesday serving up drinks and desserts made using seasonal strawberries.

What is GELATO PIQUE CAFE all about?
"Desserts for adults" is the concept at GELATO PIQUE CAFE, a cafe brand developed by GELATO PIQUE which specialises is comfy loungewear. The cafe, which has branches in Tokyo, Osaka, Nagoya, and elsewhere in Japan, serves comfort food and is interested in the health and happiness of its guests. Their menu is overflowing with ideas, with all options made using only the best selected ingredients.

The enticing line-up is nothing short of kawaii, and screams springtimeーfitting for the season as Japan celebrated Vernal Equinox Day yesterday, the first day of springーwith sweet and sour strawberries adorning their crepes, smoothies, gelatos, soft serve ice creams, and more.

Strawberry Mille Feuille Crepe – ¥830 (Before Tax)

Topped with a whole strawberry, this mille feuille-inspired seasonal crepe is made with an in-house crafted strawberry cream, mille feuille puff pastry, and vanilla gelato. The strawberries used are a mix, all grown in Kumamoto Prefecture, including yuubeni, koinozomi, koiminori, and others. Much love and care is put into growing strawberries in Kumamoto, making them sweet and delicious.

White Strawberry & Red Strawberry Gelato – ¥460 (Before Tax)

This two-coloured serving of gelato ice cream is made with sweet-smelling white strawberries and a brand of red strawberry from Fukuoka called amaou. No strawberry lover will be able to resist this pick.

Strawberry Smoothie – ¥590 (Before Tax)

Enjoy a cold strawberry smoothie made from seasonal strawbs, milk, and honey. Indulge in the refreshing sweetness of the strawberries, and enjoy the cute pink flavour of the beverage.

Strawberry Milk Soft Serve Ice Cream – ¥450 (Before Tax)

Or grab yourself a cone of soft serve ice cream to enjoy the combination of flavours: sweet and sour strawbs and sweet, creamy milk.You can also get a mix together with the light blue vanilla flavour.

Information

Strawberry Fair

Running: March 18, 2020 – May 31, 2020

Location: GELATO PIQUE CAFE (Participating Branches: atré EBISU, LUMINE Ikebukuro, Mitsui Outlet Park Makuhari, Mitsui Outlet Park Kisarazu, Mitsui Outlet Park Jazz Dream Nagashima, Gotemba Premium Outlets, Nagoya LACHIC, Mozo Wonder City, Namba Marui, Mitsui Outlet Park Hokuriku Oyabe)

Official Website: https://pique-cafe.com/

*Strawberry variety is subject to change depending on production conditions

McDonald's Japan Reveals White Chocolate Strawberry Latte and Frappe

McCafé by Barista branches of McDonald's in Japan are set to release three new drinks on February 26, 2020, for a limited time: the "White Chocolate Strawberry Frappe," "White Chocolate Strawberry Latte," and "Iced White Chocolate Strawberry Latte."

White Chocolate Strawberry Frappe – ¥490

The White Chocolate Strawberry Frappe is built up of a sauce made using fresh slices on strawberry and whipped cream, on top of which rests a refreshing milk base also mixed with strawberry sauce. Topping it all off is a squirt of fluffy whipped cream, a drizzle of strawberry sauce, and a sprinkling of white chocolate nibs. The aftertaste of this tasty dessert beverage leaves you feeling refreshed while satisfying your taste buds with its sweet flavour.

Iced White Chocolate Strawberry Latte – ¥390

White Chocolate Strawberry Latte – ¥390

The strawberry sauce and strawberry syrup used in the hot and iced versions of the White Chocolate Strawberry Latte are mixed together with fluffy foamed milk and cold milk to create a succulent strawberry milk. This is finished with whipped cream, more strawberry sauce, and plenty of white chocolate bits. Containing no coffee, these drinks enjoy the subtle sweetness of the white chocolate and the tangy-ness of the strawberry milk.

Refresh yourself this spring in Japan with a cup of McDonald's new White Chocolate Strawberry drinks.

Garrett Popcorn Reveals Cherry Blossom Pink Strawberry & White Chocolate Popcorn Flavour

American gourmet popcorn brand Garrett Popcorn Shops® has revealed its new cherry blossom pink coloured, strawberry and white chocolate flavoured popcorn "Very Berry White Chocolate," along with the new "Garrett Sakura Tin"ーboth of which will be released tomorrow on February 15 in limited quantities.

Very Berry White Chocolate: Small ¥580/Medium ¥1,030/Large ¥1,670/Jumbo ¥3,300/Quarter Tin ¥1,700/1 Gallon Tin ¥4,300/2 Gallon Tin ¥8,250

Also released for spring last year to overwhelming popularity, the "Very Berry White Chocolate" popcorn takes Garrett Popcorn's fruity, sweet and sour "Strawberry Caramel Crisp™" flavour, coats it in sweet white chocolate, and sprinkles it with strawberry flakes to create a truly succulent strawberry treat, which is made even more delicious with the milk white chocolate. Its pink colour also brings to mind images of Japan's cherry blossoms.

Garrett Sakura Tin/Quarter Tin: From ¥1,130

The Garrett Sakura Tin has been sold every spring since 2014, and makes a return once again for 2020, covered in beautiful cherry blossoms in full bloom.

The pink-on-pink combination is a great Valentine's Day present, for a springtime movie nightーwhatever takes your fancy!

Information

Garrett Sakura Tin

Running: February 15, 2020 – April 15, 2020 (Available while supplies last)

Available: At all Garrett Popcorn Shops® branches in Japan

*Limited quantities sold per day. Available while supplies last.

*Jumbo and 2 Gallon sizes available at Shisui Premium Outlets and LaLaport Expo City branches only.

Official Website: http://jpgarrettpopcorn.com/

5 Must Try Strawberry Desserts in Fukuoka – MOSHI MOSHI NIPPON

If you thought we hadn't covered enough desserts and food from Fukuoka already here on MOSHI MOSHI NIPPON, never fearーwe've got you covered with another tasty line-up for you. This time we're looking at a list of 5 must-try strawberry desserts from Kyushu's northern island, and we're joined by Instagrammer moe who has provided us with some mouth-watering photos of each pick.

COFFEE COUNTY | Kurume

COFFEE COUNTY is a famous coffee shop in the city of Kurume. It has a chill and relaxing atmosphere which is wrapped with the delicious smell of freshly-brewed coffee and desserts. Their strawberry pie, which is made with amaou strawberries from Fukuoka, blends together harmoniously the sourness of the strawberries with the sweetness of the cake.

Also, if you love coffee and happen to buy some coffee beans from the cafe, you'll receive a free cup of coffeeーwhich goes great with the pie.

▼COFFEE COUNTY

Address: 1-21-21 Takasago, Chuo Ward, Fukuoka, Fukuoka Prefecture

Opening Hours: 11:00-19:00

Closed: Wednesdays

Kurasukoto | Hirao

Kurasukoto is another relaxing cafe, decked out with wooden tables and shelves. They also sell a range of miscellaneous items in addition to the food menu too, like clothes and accessories. Their strawberry parfait was incredibly popular last year, and is back again this year. It's loaded with handmade fresh cream and custard which sits on a pile juicy jam made from fresh strawberries. The top layer is subtly sweet while the bottom is sweet and sour. Combined, they make the ultimate balance of flavours.

▼Kurasukoto

Address: 1-11-21 Hirao, Chuo Ward, Fukuoka, Fukuoka Prefecture

Opening Hours: 11:30-18:00

Closed: Mondays & Sundays

DAIMYO SOFT CREAM | Hakata

Strawberry x Strawberry Ice Cream

DAIMYO SOFT CREAM is an incredibly popular ice cream shop which sells around 10,000 ice creams a day. During the daytime, there are lines of people waiting outside for a scoop. It's close to Hakata Station so is easy to get to.

Their ice cream is really soft and rich, and the flavours change with each passing season. They have an eat-in space too if you want to sit and relax to enjoy your cone.

▼DAIMYO SOFT CREAM

Address: 1-11-4 Daimyo, Chuo Ward, Fukuoka, Fukuoka Prefecture

Opening Hours: 11:00-22:00

Pinsirio | Kuromon

Pinsirio's parfaits get you excited by just looking at them. Their parfaits are made with fresh in-season fruits. The cafe has an open kitchen, so you can enjoy watching your parfait being made.

The "Strawberry Forest" is served in a glass and absolutely overflows with strawberries. Every mouthful down to the last bite is strawberry flavoured. The rich taste of the salted butter sable cookies and the light sourness of the cheesecake are to die for too.

▼Pinsirio

Address: 8-15 Kuromon, Chuo Ward, Fukuoka, Fukuoka Prefecture

Opening Hours: 11:00-18:00

Closed: Tuesdays

yorimichi | Kasuya

Shrimp & Egg / Strawberry Chocolate Chip

yorimichi is famous for being a bakery with a unique custom where customers must take their shoes off to enter. It's customary in Japan to take your shoes off when entering someone's home, as well as in certain restaurants and izakaya, but it's pretty much unheard of for a bakery.

The bakery makes a limited batch of 600 breads a day, meaning that most of the time they sell out their stock by evening time. The strawberry chocolate chip bread is filled with a homemade chocolate chip cream which is a match made in heaven when paired with the sweet strawberries. Try eating it together with one of the savoury sandwiches for a real treat.

▼yorimichi

Address: 1-10-43 Chōjabaruhigashi, Kasuya District, Fukuoka Prefecture

Opening Hours: 7:30-15:00

Closed: Tuesdays

Did you enjoy this list? If you're in need of more cafe recommendations in Fukuoka, then be sure to follow moe on Instagram.

Original Text & Photos: moe

Translation: Joshua Kitosi-Isanga

*Information written in this article is correct at the time of publishing. For more details on each shop, please visit their official websites and social media pages.

9 Must Try Desserts and Sweets in Hokkaido & at New Chitose Airport – MOSHI MOSHI NIPPON

We at MOSHI MOSHI NIPPON know our readers love desserts and sweets as much as we do, and that's why we make sure to never go too long without writing about the latest must-try treats in Japan, like our recent article on

matcha desserts in Sapporo

.

We return to you once more with the 9 must-try delectable delights at New Chitose Airport in Hokkaido, and at various locations across Hokkaido. If you're heading to Japan's northernmost prefecture, and are using this airport, or are travelling throughout Hokkaido, then you can't miss out on these irresistible picks.

Today, we are joined by Kei, a Japanese Instagrammer who posts enticing pictures of the delicious desserts and drinks he has tried at cafes around Hokkaido. He has kindly provided us with his incredible pictures along with a descriptions, which we have translated into English. Enjoy!

GINRYU・BonBon BERRY | New Chitose Airport

GINRYU・BonBon BERRY is a revamp of the original shop, GINRYU. Located on the second floor of New Chitose Airport Terminal, the new shop has teamed up with BonBonBERRY, another store right next to Atami Station in Shizuoka Prefecture.

The shop specialises in Tokachi Ginryu strawberries, a variety of strawberry produced in the town of Otofuke. They have a distinct appearance and taste, with their beautiful white inside, low acidity, and high sugar content.

Omocchiizu Strawberry Skewer – ¥432

This skewered dessert is made up of strawberries, cheese-filled sticky rice cake, and strawberry baumkuchen. This is the ultimate strawberry indulgence!

Strawberry Bavarois – ¥740

The Strawberry Bavarois and soft serve ice cream look super cute too. The high sugar content of the Ginryu strawberry makes them perfect for any kind of dessert.

The shop is stocked full of other great sweet treats too, so be sure to check out their strawberry range.

▼GINRYU・BonBon BERRY

Address: New Chitose Airport Terminal – Floor 2F

Opening Hours: 8:00-20:00

No Fixed Holidays

Enquiries: 0123-29-4480

Chocolatier Masale | New Chitose Airport

Chocolatier Masale is a standout name in Hokkaido. This leading chocolate company have multiple branches – in addition to the Sapporo shops, they have sites in both the lobby and gate lounge of New Chitose Airport.

Mousse Glacee White Chocolate & Hokkaido Milk – ¥410

Exclusive to the departure lobby branch of Chocolatier Malase, this chocolatey dessert is an ensemble of ice cream made from mousse-packed Hokkaido milk and covered in chocolate. It's finished with cracked freeze-dried strawberries which give a fruity kick to the smooth taste of the ice cream and delightful chocolate.

▼Chocolatier Masale – New Chitose Airport Departure Lobby (ショコラティエマサール 新千歳空港出発ロビー店)


Address: New Chitose Airport Terminal – Floor 2F

Opening Hours: 8:00-20:00

No Fixed Holidays

Enquiries: 0123-29-4115

siretoco sky sweets | New Chitose Airport

siretoco doughnuts were created in the town of Nakashibetsu in Hokkaido. The New Chitose Airport Terminal branch is immensely popular for its cute mini animal doughnuts which are steamed instead of being dropped into hot oil, making them a healthier doughnut option.

Happy New Year Lucky Rat – ¥420 / Rich★Cream Cheese – ¥390

The doughnut on the left celebrates 2020 and the Year of the Rat in the Chinese Zodiac. It's white chocolate and strawberry chocolate flavoured. It's also not too sweet and has a soft and fluffy texture. The cheese doughnut has a very cheesy flavour indeed. All the animal faces are also made by hand, so each and every one is unique. Both are really cute looking.

▼siretoco sky sweets (シレトコ スカイ スイーツ)

Address: New Chitose Airport Terminal – Floor 2F

Opening Hours: 8:00-20:00

No Fixed Holidays

Enquiries: 0123-46-2109

Cafe Owl | Lake Shikotsu

Handmade Baked Purin – ¥500

Cafe Owl is situated in Shikotsuko Onsen, a popular tourist spot about a 55-minute transit bus ride from New Chitose Airport. It has a warm atmosphere to it with its log house-like appearance. Their food menu has just two things on it: pizza and purin (Japanese custard pudding). I ordered a purin and cup of coffee as a set.

The photo doesn't show how big the purin actually is – it's like a cake slice. It has a refreshing taste and isn't overly-sweet so can be chowed down easily.

▼Cafe Owl (カフェアウル)

Address: Shikotsuko Onsen, Chitose, Hokkaido

Opening Hours: 9:00-17:00

Closed: Wednesdays

Enquiries: 0123-25-2590

Pennennolde | Lake Shikotsu

Atsuma Honeysuckle Rare Cheese & Cocoa – ¥380 / Walnut Chocolate Ganache – ¥380

This cafe is also located in Shikotsuko Onsen. Their main meal is muffins, which are served warm inside their very relaxed space. The honeysuckle cheese muffin is thick and sticky, and doesn't have an unpleasant smell from the cheese. It's simply delicious. The chocolate ganache too is melted which only adds to the nice texture of the walnuts.

The muffins can be ordered for takeout too, so you can take them with you to enjoy the local sights.

▼Pennennolde (ペンネンノルデ)

Address: Bangaichi, Shikotsuko Onsen, Chitose, Hokkaido

Opening Hours: 10:00-17:00

No Fixed Holidays

Enquiries: 0123-25-4115

Kita no Umaimonten Hekisui | Lake Shikotsu

Raspberry Chocolate Soft Cream – ¥500

This cafe is close to Lake Shikotsu. They sell soft serve ice cream from the famous Iwase Farm located in the city of Sunagawa. This flavour is made with rich chocolate ice cream and is topped with freeze-dried raspberries, creating a great balance between the two.

This small place has its own eat-in area too, so you can kick back and relax while you enjoy the taste of some Hokkaido soft serve ice cream.

▼Kita no Umaimonten Hekisui (北のうまいもん店碧水)

Address: Shikotsuko Onsen, Chitose, Hokkaido

Opening Hours: Not known

Closed Days: Not known

Enquiries: 0123-25-4115

Official Website: Not known

Doremo LeTAO | Chitose

Chocolate Noisette Berry – ¥1,540

Doremo LeTAO is just a 15-minute walk from Chitose Station. Their "Chocolate Noisette Berry" is packed fully of rich chocolate, nuts, and berries.

Berry Mascarpone – ¥1,650

The "Berry Mascarpone" comes with four pancakes drizzled in berry sauce, mascarpone, custard, strawberries, and vanilla ice cream. The pancakes have soft meringue inside them, but are still light to eat, so you can rest assured you won't have a heavy stomach afterwards.

▼Doremo LeTAO (ドレモルタオ)

Address: 6-1-1 Asahinochi, Chitose, Hokkaido

Opening Hours: 11:00-18:00

No Fixed Holidays

Enquiries: 050-5570-2975

Mirtillo | Osatsu

Mirtillo is a gelato shop on the outskirts of Osatsu in Chitose. It's a tricky place to reach without a car, but it still stands as an incredibly popular gelato store. They have 16 flavours of gelato including several limited-time options.

I tried their "Waffle Parfait," which lets you pick from two gelato of your choice along with toppings. The combination of the crunchy waffles with the gelato is delicious. Added together with the blueberry sauce and fruits, you get a variety of tastes and textures.

The blueberries are actually all grown on site.

▼Mirtillo (ミルティーロ)

Address: 2 Osatsu, Chitose, Hokkaido

Opening Hours: 11:00-18:00

No Fixed Holidays

Enquiries: 0123-23-5323

Donut Chaya Honwaka | Eniwa

Honwaka Cocoa – ¥140 / Autumn Chestnut – ¥220

Honwaka is a doughnut shop about 1.5km from Eniwa Station. I got to try some of their seasonal autumn flavours: the fluffy and flavourful "Honwaka Cocoa," and the chestnut and chestnut cream-loaded "Autumn Chestnut." The chestnut cream is just the right amount of sweetness and has a really delightful chestnut flavour.

The store offers limited-time seasonal flavours with each passing season, so be sure to check out my Instagram to see more.

▼Donut Chaya Honwaka (ドーナツ茶屋 ほんわか)

Address: 7-18-4 Koganeminami, Eniwa, Hokkaido

Opening Hours: 11:00-17:00

No Fixed Holidays

Enquiries: 0123-25-5346

Did you enjoy these dessert picks? We hope you get to try some of them, and if you want even more dessert recommendations from Hokkaido, be sure to follow

Kei

on Instagram.

Photos & Original Text: Kei / 敬 (@607keih)

Translation: Joshua Kitosi-Isanga

*Information written in this article is correct at the time of publishing. For more details on each shop, please visit their official websites and social media pages.

*Food names are translated from Japanese into English where appropriate.

Creamy Bread Filled With Sweet Amaou Strawberries Appear at Hattendo Cafe in Japan

Hattendo is released a new flavour in its popular "Cream Bread" series last week that is served with Japanese Amaou strawberries. You'll find them at the following Hattendo branches: ekimo Umeda, ekimo Tennoji, JR Sannomiya Station, Aeon Mall Okayama, and Sun Station Okayama.

The breads are made from a combination of custard cream which is cooked up everyday in-store, and a simple fresh cream, creating a smooth texture that just melts in your mouth. They come in five flavours: Custard, Fresh Cream & Custard, Chocolate, Matcha, and Adzuki.

Unlike regular Japanese cream bread, where the bread is baked after inserting the cream, the cream of this cream bread is injected inside after the bread is cooked like a cream puff dessert. It's also left to set in the refrigerator to make the cream even more melt-in-the-mouth and to firm up the bread. The best way to describe it is to say that it's like you're eating cream, rather than eating bread. From the first bite, the cream fills your mouth with its refreshing taste and velvety texture.

The bread is also filled with sweet and sour a jam made from sweet Amaou strawberries, a brand from Fukuoka Prefecture, which mixes deliciously with the soft cream. The jam is made by Hattendo and has a very juicy and refreshing strawberry flavour.

Information

Amaou Strawberry Cream Bread

Release Date: February 1, 2020

Price: ¥280 Each

Participating Hattendo Branches: ekimo Umeda, ekimo Tennoji, JR Sannomiya Station, Aeon Mall Okayama, and Sun Station Okayama

Official Website:  http://hattendo.jp/