Experience Japan's Poo Museum at Home With Unko Museum Online
Akatsuki Live Entertainment and KAYAC are bringing Japan's famous Unko (Poop) Museum into your home this Golden Week with Unko Museum Online. The website is set to launch on May 1, 2020.
Experience the Unko Museum at home during the lockdown
Unteractive Area
The Unko Museum's hugely popular poop game "Unko Shutter" has been turned into a mobile game. It can also be played on PC. The game has players snapping the perfect pictures of poop that's flying at different speeds.
Unstagenic Area
Change your backgrounds on video calls to have different coloured poop designs on the screen. Make your call even more fun by creating your own poop world.
Untelligence Area
Normally, the illustrations displayed at the museum drawn by famous people can only be seen in person at the Unko Museum, but now you'll be able to check them out online. Also, on Twitter, the museum has a poop template that invites everyone to design their own poop. Create yours and post it on social media!
Unberto at Home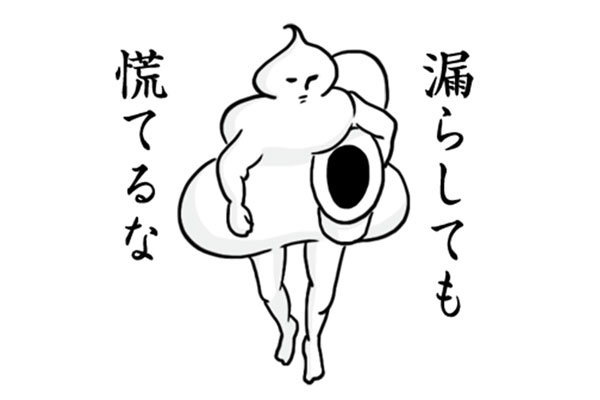 Unberto is the god that protects the Unko Museum. He'll be doing Instagram live streams from time to time starting from May 1, 2020. He's there to answer everyone's worries. Follow the museum's official page below.
Official Instagram: https://www.instagram.com/unko_museum/
Streaming: From May 1, 2020 and onward on random days
Unko Food for a special price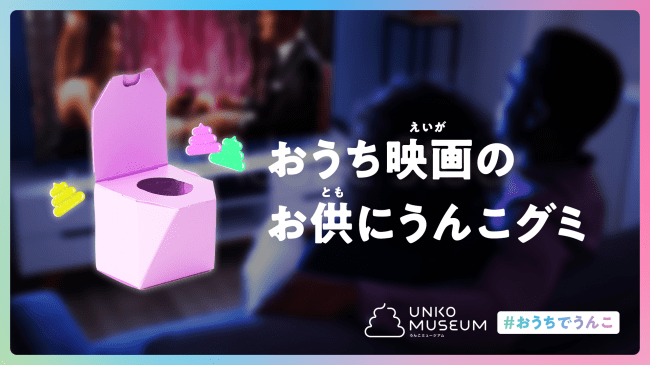 Unko Museum Tokyo is currently closed due to the ongoing COVID-19 pandemic. Because of this, the best before dates on their food snack items are approaching their end, and so the museum is selling items at heavily discounted prices, such as a set of 6 Unko Gummies for just ¥2,000 (that's 45% off) or a box of four for ¥7,500 (47% off).
Running: April 24, 2020 – May 1, 2020
Official Website: https://unkomuseum.shop/
RELATED ENTRIES
teamLab Forest Fukuoka's Interactive Digital Art Installation Gets Autumn Theme

Starting September 23, teamLab Forest Fukuoka will be transformed for the autumn season! The interactive digital art installation will feature animals made entirely of fall foliage, and guests can enjoy red and orange leaves fluttering through the one-of-a-kind 3D world. 

teamLab's prolific works are known for changing with the seasons. This autumn version of the popular exhibition will only be on display for a limited time, and visitors can use their
smartphones in the Catching and Collecting Forest to catch and collect the animals on display! The forest and ocean scenery will change as you explore, and starting on September 23, the trees will begin to show off beautiful autumn colors.

In the Forest of Movement, guests can enter the 'Shifting Valley, Living Creatures of Flowers, Symbiotic Lives' exhibit, where creatures made of autumn flowers exist in a three-dimensional space. The space is meant to make guests think about the cycle of death and rebirth, as flowers blossom and die each and every year.

The 'Soft Terrain and Granular Topography' will display tons of colorful grains raining down on visitors, while the 'Flutter of Butterflies, Ephemeral Life' will change the usual butterflies to have autumn colors as they fly around guests. This is a kind of autumn scenery you can't see anywhere else, so be sure to come to Fukuoka during this beautiful season!

Information

teamLab Forest Fukuoka – SBI Securities Co., Ltd.

Venue: BOSS E・ZO FUKUOKA 5F (Next to Fukuoka PayPay Dome)

Address: 2 Chome-2-6 Jigyohama, Chuo-ku, Fukuoka

Official Site: https://www.teamlab.art/jp/e/forest/

Terrifying Halloween Night Yokai Tour to be Held at Kokuminshukusha Shodoshima in Kagawa Prefecture

In conjunction with the autumn segment of Setouchi Triennale 2022, the Yokai Halloween 2022 event will be held for the first time at the Yokai Art Museum in Shodoshima in Kagawa. During the event, guests can take part in the Halloween Night Yokai Tour on Saturdays, which will invite them to transform into terrifying ghouls! Each guest will receive a yokai mask and will be tasked to test their courage in this unique Halloween event. Those visiting the museum in costume will receive a discount, and visitors can also enjoy some spooky treats at the Yokai Bar. This is one museum horror fans won't want to miss!

Visit the Yokai Art Museum at Night 

Unlike daytime, the Yokai Art Museum is filled with a mysterious energy at night. With a flashlight in hand, staff members will lead guests on a tour through the museum, which exhibits more than 800 yokai sculptures. Visitors can wear yokai masks and costumes, and unlike a haunted house, you won't need to worry about yokai jumping out at you. However, the staff may ask you to keep an eye out for anything mysterious. Guests are permitted to take as many photos as they like inside the museum, so be sure to share your experience on social media!

Too Realistic! Enjoy Finger Cookies at the Yokai Bar

At the Yokai Bar attached to the museum, guests can find these terrifying finger cookies! These were made in collaboration with FUJI, a popular snack shop in Shidoshima. While tasty, they might be a little too realistic for some people. These will be available in two flavors: spicy and sweet. 

Rent a Halloween Lantern for Free

A Night Walk through the Shidoshima Maze will invite visitors to carry a Halloween-themed lantern through the town. This event is being held to promote tourism in the town at night, and lanterns will be free to rent! These will be available in different colors from the first floor of the nearby Shodoshima International Hotel. Shodoshima, known as the City of Mazes, has over 60 streets with three-way intersections and many mysterious alleys. Walking through the town at night will be an experience you'll never forget, especially during the spookiest time of the year!

Information

Halloween Night Yokai Tour

Dates: October 1, 8, 15, 22, 29 / November 5

Time: 20:00 at the Yokai Art Museum (Please reserve your spot by 20:00.) 

Venue: Yokai Art Museum (298 Kou, Tonosho, Shozu District, Kagawa)

Price: Adults ¥3400 / Middle/High School Students ¥1,950 / Elementary Students and Under are free (Must be accompanied by a parent or guardian.)
*Fee includes admission, yokai masks, and the tour. 

Details/Reserve Tickets: https://www.asoview.com/channel/tickets/eZLNyX5SzG/

*The tour will feature parts of buildings 1-4 and will be led by staff members. Fee includes admission to the museum. Guests can enjoy the museum both before and after the tour, and may re-enter the museum only on the same day. 

Hotel Gajoen Tokyo Displays India-Ink Painting from the Film 'Sen wa, Boku o Egaku'

From October 1 until November 27, Hotel Gajoen Tokyo will hold a special event in conjunction with the film Sen wa, Boku o Egaku. Visitors to the hotel's historic One Hundred Steps Staircase will be surrounded by a world of color and paintings made from India Ink.

Fisherman and Woodcutters Room with Colored Wood Carvings

Grapevine, Hiromasa Togami.

Atelier (Image courtesy of Toho)

The coming-of-age story Sen wa, Boku o Egaku won 3rd place in the 2020 Honya Taisho and the 2019 TBS King's Brunch Book Grand Prize. The book received rave reviews from booksellers nationwide and has now been adapted into a live-action film by Norihiro Koizumi, best known as the director of the Chihayafuru film adaptation. The film will be released on October 21, 2022. As a tie-up project with the film, the One Hundred Steps Staircase, a Tangible Cultural Property of Tokyo built in 1935, will be the setting for an incredible display of paintings that appear in the film.


Information

Sen wa, Boku o Egaku at the One Hundred Steps Staircase
~The World of India-Ink Filled with Color~

Running: October 1 – November 27 *Open daily during event period
Hours: 11:00-18:00 (Last entry at 17:30)
Venue: Hotel Gajoen Tokyo, One Hundred Steps Staircase (Tangible Cultural Property of Tokyo)
Tickets/Details:
https://www.hotelgajoen-tokyo.com/100event/senwabokuoegaku

Suntory Museum of Art to Display Art from Chishakuin Temple in Kyoto for the First Time

From November 30, 2022 until January 22, 2023, the Suntory Museum of Art in Tokyo will hold the 'Treasures from the Chishakuin Temple in Kyoto' exhibition.

National Treasure. Maple Tree. Hasegawa Tohaku. (Four of Six Sides) Momoyama Period / 16th Century.

Chishakuin Temple. [On display during the entire exhibition.]





Chishakuin Temple is located in Higashiyama, Kyoto, and is the headquarters of the Chisan School of the Shingon Sect of Buddhism. This originated with Kobo Daishi (774-835), and the sect now has 3,000 temples around Japan. Founded during the Muromachi period (1095-1143) the temple was originally built in Wakayama Prefecture in memory of Toyotomi Hideyoshi's son Sutemaru, but the builds were brought to Kyoto in 1598 on the orders of Tokugawa Ieyasu.

Kobo Daishi Scroll

Muromachi Period, First Year of Bun'an Era (1444)

[On Display from November 30 until December 26, 2022]

Kyoto Prefecture Designated Tangible Cultural Property –  Kogyo Daishi Scroll

Kamakura Period / 13th Century

[On Display from November 30 until December 26, 2022]

National Treasure. Cherry Blossoms. Hasegawa Tohaku. (Four of Five Sides) Momoyama Period / 16th Century.

[On display during the entire exhibition.]


The temple is best known today for its panel paintings and gardens, the latter of which was inspired by tea master Sen-no-Rikyu. Half of the original paintings remain, with some having been lost to fire and some simply being degraded over time. 

National Treasure. Diamond Sutra (Partial) – Zhang Jizhi

Southern Song Dynasty, First Year of Houyuu (1253)

[On display during the entire exhibition]

Important Cultural Property. Mahamayuri Scroll.

Kamakura Period / 14th Century

[On Display from December 28, 2022 until January 22, 2023]

Important Cultural Property. Green Maple and Waterfall. Song Dynasty / 13th Century

[On Display from November 30 until December 26, 2022]

Ladies at Tea. Insho Domoto. 4 sides. Showa 33 (1958)

[On display during the entire exhibition]

This exhibition will mark the first time that many of the paintings are shown simultaneously outside of the temple, including Cherry Blossoms, Maple Tree, and Pine Tree with Autumn Plants. Visitors can also enjoy National Treasures and items from the temple's treasure trove of Buddhist Art. Would you like to come and browse these incredible pieces?

Information

Treasures from the Chishakuin Temple in Kyoto

Running: November 30, 2022 – January 22, 2023
*To preserve the works, items will be switched out during the exhibition period.
*Dates are subject to change. Please check the museum's website for the latest information.

Venue: Suntory Museum of Art, Tokyo Midtown, Galleria 3F
(9-7-4 Akasaka, Minato-ku, Tokyo)
Official Site: suntory.jp/SMA/

Sailor Moon Museum Reveals Second Round of Exclusive Merch, New Cafe Menu

The Sailor Moon franchise's 30th-anniversary museum is open from July 1 to December 30 at Tokyo's Roppongi Museum. The series became a global phenomenon in the 1990s and remains incredibly popular with audiences around the world to this day. The museum itself is located near Azabu-Juban, where Sailor Moon took place. 

 

The museum is divided into three volumes, with the second starting on September 10. During this phase, the many original color drawings currently on display will be replaced by 60 color drawings mainly from the third and fourth parts of the original work. All 10 main characters will be on display, including Sailor Uranus, Sailor Neptune, Sailor Pluto, and Sailor Saturn.

New Merch at a Glance



Hand Cream


Clear Shoulder Bag

Fluffy Socks (Super Sailor Moon)

MA01 (NV) ※Available to Order

StyleDoll Princess Serenity

Postcard Set (B)


Clear Folder (Set of 2, B)


Sailor Moon & Tuxedo Mask Plushie Set


Bento Box with Cutlery


Sailor Moon Case

Cafe Menu at a Glance



Outer Senshi Plate


Sailor Soldier Duo Soda Float



With the start of Vol. 2, new goods and a new cafe menu will be available. More than 70 goods will be available, including a wide variety of items using original drawings of the 10 Sailor Soldiers. A cafe menu featuring the four Outer Senshi will also be revealed, so why not come show your love of this classic series?

© Naoko Takeuchi

Information

Sailor Moon Museum
Running: July 1 – December 30, 2022

Vol. 1 – July 1 – September 4, 2022

Vol. 2 – September 10 – November 6, 2022

Vol. 3 – November 12 – December 30, 2022

Closed: September 5-9, November 7-11

Hours: 10:00-18:00 (Last Entry at 17:30)

Weekends & Holidays after Vol.2: 10:00-20:00 (Last Entry at 19:30)
Venue: Roppongi Museum (5-6-20 Roppongi, Minato-ku, Tokyo)

Tickets

Tickets will include a date and time to help reduce congestion.
Same-day tickets will also be available on e+ and at the counter at the venue.

For more information, check out the official website.
e+ Ticket Page: https://eplus.jp/sf/word/0000153589

Ticket Details / Official Site: www.sailormoon-museum.com 

teamLab to Hold Solo Exhibition at Seoul's Pace Gallery

Art collective teamLab will hold a solo exhibition at Pace Gallery in Seoul from September 2 until October 29, 2022. Titled 'teamLab: Massless Suns,' the exhibition will mark the opening of the expanded gallery space at the internationally-recognized art landmark. The collective will also be unveiling a new work, Massless Suns and Dark Spheres, in which countless light and dark objects without boundaries fill the space around guests.

Massless Suns and Dark Spheres

Dissipative Figures – Human

Dissipative Figures – 1000 Birds

 

As visitors stare into the strange balls of light and darkness, it will seem as though the space around them is warped. If you reach out to try to touch the light spheres, they will shine brighter, and the orbs around them will respond in succession. The work questions the nature of existence and relies entirely on visitor perception.


Continuous Life and Death at Now of Eternity II

Waves of Light

Resonating Microcosms – Solidified Light Color, Sunrise and Sunset

In March, the Pace Gallery opened a new exhibition space dedicated to experimental and immersive interactive works. Those familiar with teamLab will recognize some of their most popular works appearing during the exhibition, including the Dissipative Figures series and Waves of Light. 

In the newly-opened outdoor courtyard, the work 'Resonating Microcosms – Solidified Light Color, Sunrise and Sunset' will be on display, constantly transforming due to wind and rain, as well as influence from guests. A new concept work, 'Solidified Light Color,' will shine with 61 colors, inviting the environment and visitors to become a part of the art itself.

 © チームラボ

Information

teamLab: Massless Suns
Running: September 2 – October 29, 2022
Venue: Pace Gallery Seoul (267 Itaewon-ro, Yongsan-gu, Seoul)

NAKED Exhibition Inspired by Tea Master Sen no Rikyu Opens at 21st Century Museum of Contemporary Art in Kanazawa

NAKED's newest work, inspired by Sen no Rikyu, has opened at the 21st Century Museum of Contemporary Art in Kanazawa! The exhibition will run through September 3 and blends physical art pieces found in the museum with the Metaverse. 

NAKED's first exhibition at this popular Kanazawa Museum brings visitors a modern version of chanoyu, or the 'Way of Tea.' This year marks the 500th birthday of Sen no Rikyu, a historical figure who had a significant influence on the tea ceremony still found in Japan today. NAKED wants to honor his contribution to shaping this massive part of Japanese culture. Visitors are invited to a traditional tea ceremony room, but the experience itself has been modernized by NAKED. This unprecedented art exhibition allows both those who know nothing about Sen no Rikyu and those who know him well to experience his philosophy and aesthetics in an entirely new way.

Gate: Greetings from the Master

Open-air: The Crossroads of this Transient World

Wash Basin: Where the Four Seasons Float

Dry Landscape Garden: The Teachings of Rikyu

Tea Whisk: "Make a Good Tea for your Guest."

Hanging Scroll: The Master's Memories

Small Room: Evolution

Tearoom: The End and the Beginning

NAKED Fuji Canele

Tsukubai, or a low stone basin filled with water, is used to cleanse the hands before entering a tearoom. Using interactive art, the water's surface is covered in digital flowers that blossom when a guest's hands pass over the basin. 

In the 'Small Room: Evolution' area, guests will find the Sustainable Contemporary Golden Tearoom, which was created by NAKED staff together with sixth graders using golden trash collected at Kanazawa University Elementary School. The calligraphy on display in the tearoom was also done by children, with the best creations selected to be included in the exhibition. The scent was produced by EarthRing, an aroma brand located in Hakusan, Ishikawa Prefecture. The 'Tea Whisk' area offers a unique experience for all five senses, including the scent of matcha, which guests can smell when they mimic the act of prepping tea. 

In addition, guests can purchase special NAKED Fuji Canele and a Kutani ware Original Tumbler with special tea-inspired motifs. The Canele is a triple collaboration with Fukumitsuya, the oldest sake brewery in Kanazawa, so don't miss out!

Information

NAKED Meets Sen no Rikyu

Venue: 21st Century Museum of Contemporary Art, Kanazawa, Civic Gallery B
(1-2-1 Hirosaka, Kanazawa, Ishikawa)

Running: August 6 – September 3, 2022
*For more information about tickets, please visit the official website.
Tickets / Details: https://meets.naked.works/kanazawa21/

teamLab Opens Art-Filled Nighttime Botanical Garden Exhibition in Osaka

Art collective teamLab will open a permanent nighttime exhibition at the Nagai Botanical Garden in Osaka starting July 29, 2022. On-site video footage shows off several new works, such as Sculptures of Dissipative Birds in the Wind, a digital work impacted by the environment. Birds flying around the work and the wind's strength impact how the art moves.

Life is Flickering Light Floating in Darkness – Sunflowers

In summer, 20,000 sunflowers bloom in the Life Garden, where seasonal flowers are transformed into an interactive space filled with illumination. This was opened to the public for a limited time to celebrate the exhibition's opening and will be open until August 5.

The Nagai Botanical Garden covers 240,000 square meters and is home to roughly 1,200 species of plants. teamLab has transformed the space, with the digital art pieces changing according to the behavior of guests. 

In the future, teamLab plans to introduce seasonal works, making use of plants that bloom in spring, summer, fall, and winter.

Resonating Microcosms in the Common Camellia Garden – Liquified Light Color, Sunrise and Sunset

Floating Resonating Lamps on Oike Lake

teamLab's art project Digitized Nature explores how nature can become art. The concept of the project is that non-material digital technology can turn nature into art without harming it.





Field of Light Color – Muhlenbergia Capillaris

 

teamLab Botanical Garden Osaka is a botanical garden by day and an art space by night. The art space transforms interactively, influenced by wind and rain, as well as by the behavior of the people and birds in it. People become a part of the artworks along with nature, and a part of the long continuity of time. The artworks, people, and nature; the self and others; the past, present, and future; all form a continuity without boundaries.

Come soothe your soul in the heart of Osaka.

©チームラボ

teamLab Botanical Garden in Osaka Debuts Illuminated Nighttime Sunflower Field and More

Art collective teamLab will open a permanent nighttime exhibition at the Nagai Botanical Garden in Osaka starting July 29, 2022. Tickets for teamLab Botanical Garden Osaka are on sale now at the official website, and a new group of exhibits take full advantage of the beautiful setting. In summer, 20,000 sunflowers bloom in the Life Garden, where seasonal flowers are transformed into an interactive space filled with illumination. As the flowers change each season, so will the art.

Resonating Microcosms in the Common Camellia Garden – Liquified Light Color, Sunrise and Sunset 

Life is Flickering Light Floating in Darkness – Sunflowers

Other works on display include Life is Continuous Light – Bald Cypress and Life is Continuous Light – Crepe myrtle, both taking advantage of the natural environment. The 240,000 square meter park will be completely transformed, with the digital art pieces changing according to the behavior of guests. More exhibits will be added in the future.

Crepe myrtles at Nagai Botanical Garden

Nagai Botanical Garden opened in 1974, and had its reopening on April 1, 2022 following extensive efforts to create an environment where plants can thrive and grow into the future, involving tree thinning, replanting of trees in anticipation of root growth, and soil improvement.

Nagai Botanical Garden's Bald Cypress

 

teamLab's art project Digitized Nature explores how nature can become art. The concept of the project is that non-material digital technology can turn nature into art without harming it.

Floating Resonating Lamps – One Stroke

Universe of Fire Particles – Secondary Forest

teamLab Botanical Garden Osaka is a botanical garden by day and an art space by night. The art space transforms interactively, influenced by wind and rain, as well as by the behavior of the people and birds in it. People become a part of the artworks along with nature, and a part of the long continuity of time. The artworks, people, and nature; the self and others; the past, present, and future; all form a continuity without boundaries.

Come visit another dimension right in the heart of Osaka!

©チームラボ

Blue Period Exhibition Showcases Art from Students Across Japan

Blue Period Exhibition ~Art is a gift?~ will run from June 18 until September 27, 2022, at Tokyo's Warehouse TERRADA G1 Building. The manga series, written and illustrated by Tsubasa Yamaguchi, has been serialized in Kodansha's seinen manga magazine Monthly Afternoon since June 2017.

Blue Period follows Yatora Yaguchi, an aspiring painter trying to get into the Tokyo University of the Arts. For this exhibition, 34 students from art college prep schools around Japan drew the first six covers of the Blue Period manga series in their own unique styles. These creations were made across multiple media including charcoal, pencil, and oil paint. All 34 paintings will be on display during the exhibition period.

Selection of Paintings to be Displayed

Artist: Tomori Marimo
This angel was drawn by art club member Mori-senpai in the series and inspired Yatora to pursue art. Appears in Volume 1.

Artist: Yamamichi Shota
The painting Yatora drew based on the theme of 'Fate.' It was the first F100 painting and seemed like it would swallow him up. Appears in Volume 3. 

Artist: Yamazaki Yuko
Piece drawn for Yatora's first exam. The theme was 'self-portrait.' Appears in Volume 4.

Artist: Tamana Moteki
Piece drawn for Yatora's second exam. The theme was 'nude.' Finished at the last minute. Appears in Volume 6.

The in-person event will also invite fans of Blue Period to see 50 works of art integral to the series. An immersive theater will also be open, and visitors can see exclusive commentary from the series creator.

©山口つばさ/講談社/ブルーピリオド展製作委員会

Information

Blue Period Exhibition ~Art is a gift?~
Running: June 18 – September 27, 2022
Venue: Terrada Warehouse G1 Building (2-6-4 Higashishinagawa, Shinagawa-ku, Tokyo)
Official Site: https://blueperiod-ten.jp/

Sailor Moon Museum Details Second Round of Exclusive Merchandise

The Sailor Moon franchise's 30th-anniversary museum will run from July 1 to December 30 at Tokyo's Roppongi Museum. The series became a global phenomenon in the 1990s and remains massively popular to this day.

 
The exhibition will feature the largest-ever exhibition of original illustrations by Sailor Moon's creator Naoko Takeuchi, at over 600 pieces. The museum will have three phases, each swapping out different pieces, so fans can have a different experience depending on when they visit!

The event will include an 'immersive experience theater,' which will display colored images on a massive 4.5 x 8-meter screen with special effects. Fans can also enjoy a 'hologram manuscript exhibit,' which will display the Sailor Scouts' famous dialogue. Plenty of merchandise will also be available for purchase, with the second round of available goods just announced!

Original Merchandise (Second Lineup)

Clear Folder ('90s Anime Logo)

Clear Folder (Random, 5 varieties)

Masking Tape Holder

Masking Tape (Luna, Artemis & Diana)

Hat ('90s Anime Logo)

Cloth Shirt ('90s Anime Logo)

Aurora Sticker (Random, 10 varieties)

Reversible Cushion (Luna & Artemis)

Pochette (Luna)

Face Powder Collection (5 varieties)

The second round of original merchandise features many items utilizing the '90s anime logo, including a shirt, hat, and clear folders. A themed masking tape holder was made to resemble Sailor Moon's Moon Stick, and the tape itself features the cats Luna, Artemis, and Diana.

 

The interior of the special store created for the exhibition was designed by Wataru LINDA Igarashi, an art director known for his cute pieces based on the concept of 'window shopping.' 

Come experience some serious nostalgia at the Sailor Moon museum later this year!

© Naoko Takeuchi

Information

Sailor Moon Museum

Running: July 1 – December 30, 2022

Vol.1: July 1 – September 4

Vol. 2: September 10 – November 6

Vol. 3: November 12 – December 30

Closed: September 5-9, November 7-11

Hours: 10:00-18:00 (Last entry at 17:30)

Venue: Roppongi Museum (5-6-20 Roppongi, Minato-ku, Tokyo)

Official Site: sailormoon-museum.com

Sailor Moon Museum Details Exclusive On-Site Merchandise

The Sailor Moon franchise's 30th-anniversary museum will run from July 1 to December 30 in Tokyo's Roppongi Museum. The series became a global phenomenon in the 1990s and remains popular to this day.



The exhibition will feature the largest-ever exhibition of original illustrations by Sailor Moon's creator Naoko Takeuchi, at over 600 pieces. Rare original color drawings and some never-before-scene creations will be on display, and fans won't want to miss this incredible chance. The museum will have three phases, each swapping out different pieces. Fans can have a different experience depending on when they visit!

Postcard Set (A): ¥880 (Tax Included)

Clear Folder A (Set of 2): ¥770 (Tax Included)

Nakayoshi Extras Reprint – Premium Card Collection Graffiti Ver. 1 / Ver. 2: ¥1,650 

 

A special store at the exhibition will sell original goods featuring original artwork by the original series creator Naoko Takeuchi. Postcards and clear folders feature colorful designs of famous scenes from the series, and longtime fans will appreciate a reproduced collection of trading cards that appeared in Nakayoshi Magazine.

 

New original goods will be available during each period of the museum. In late June, the interior of the exhibition and the second batch of original merchandise will be revealed!

© Naoko Takeuchi

Information

Sailor Moon Museum

Running: July 1 – December 30, 2022

Vol.1: July 1 – September 4

Vol. 2: September 10 – November 6

Vol. 3: November 12 – December 30

Closed: September 5-9, November 7-11

Hours: 10:00-18:00 (Last entry at 17:30)

Venue: Roppongi Museum (5-6-20 Roppongi, Minato-ku, Tokyo)

Official Site: sailormoon-museum.com