Japan's largest digital manga and comic service Manga Oukoku (まんが王国) has released a list of manga series that feature stylish rooms. The curated selection was also reviewed together with a former interior stylist who currently works in PR for the website.
Manga Characters' Rooms
The backgrounds in manga panels are a window into the world of their characters. A character's bedroom especially tells us a lot about their personality, hobbies, and lifestyle. But even if you're a regular manga reader, you might not have even paid much attention to this fact.
Do they live in the city or the country? In a traditional Japanese house or a flat? Alone or with family? The setting and a character's personality can change drastically depending on these details.  It gives us an insight into exactly who they are.
Here's a look at the interiors of 5 bedrooms that give us a deep dive into the minds of 5 characters from 5 different manga series.
SPY x FAMILY
©Tatsuya Endo/Shueisha
SPY x FAMILY has won several manga awards and was even nominated for the 44th Kodansha Manga Award. If you pay attention to the living room, you'll notice a modern sofa inside. This sofa is thought to be a nod to the LC2 armchair and sofa developed by Swiss-French architect and designer Le Corbusier. It's a perfect example of a high-quality designer sofa of the modern age with a simple and contemporary design. The main character Twilight assumes the identity of psychiatrist Loid Forger. This means he has a high income, and this may be why he decided to choose such a sofa.
Hajimete Koi wo Shita Hi ni Yomu Hanashi

©Aki Mochida/Shueisha
Hajimete Koi wo Shita Hi ni Yomu Hanashi (A Story to Read When You First Fall in Love) was televised into a drama series last year. The main character Junko lives with her parents. The place she feels most safe and at ease in the house is on the balcony and the attic. She has lots of comfy cushions lined across the low-seated sofa on the balcony, as well as a rug, and strapped the fence  are fairy lights. It's a super aesthetic outdoor area to relax in, and shows that it's not only Junko's outfits that are stylish; she has a good sense when it comes to decoration too.
Princess Maison
©Aoi Ikebe/Shogakukan
The patchwork design sofa on the cover of this manga's volume is nothing short of gorgeous and eye-catching. The story focuses on Sachi Numagoe who earns a salary just short of 2 million yen (approx $18,600 USD). She is considering buying an apartment in the city. The omnibus-style manga peeks into the lives girls and how they live. The room interior, region, and the apartment are all examples that are tied to her personality.
Gogo 3-ji Amamiya Kyouju no Ocha no Jikan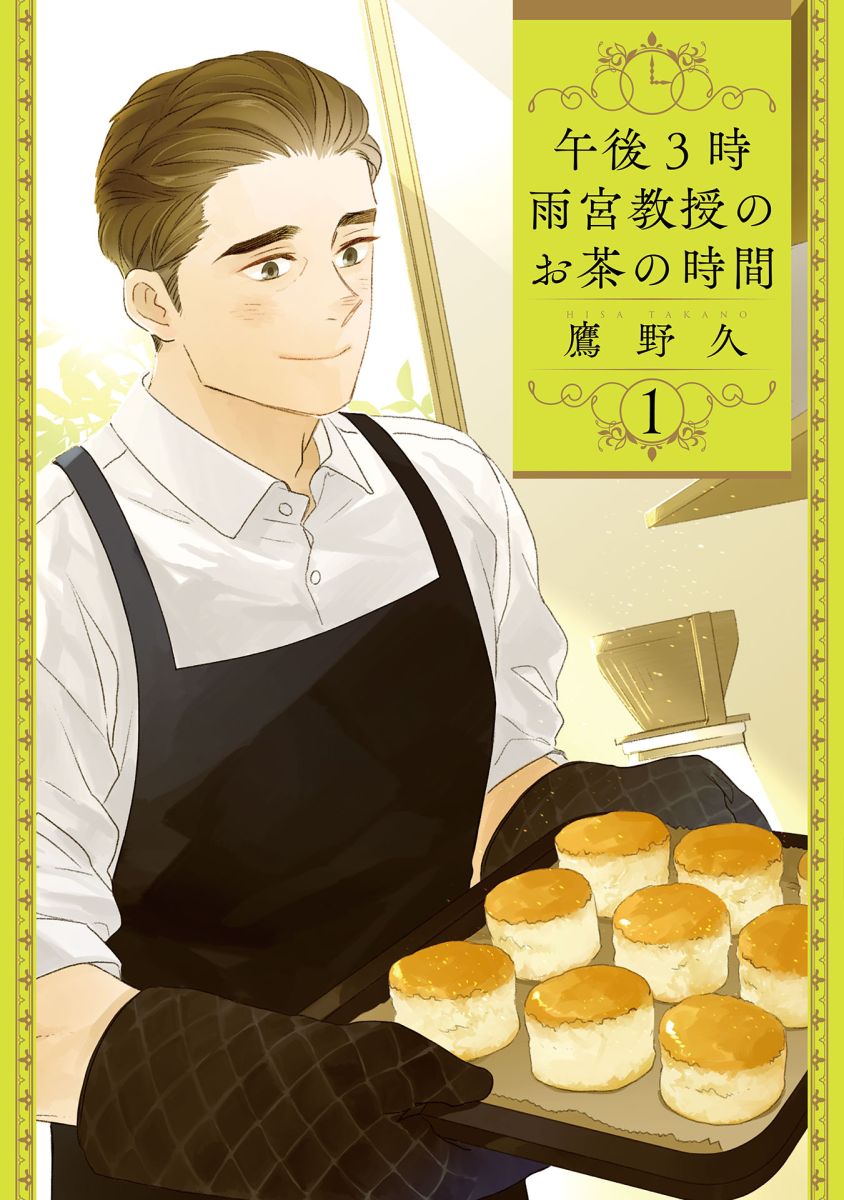 ©鷹野久/新潮社
Gogo 3-ji Amamiya Kyouju no Ocha no Jikan (Professor Amemiya's 3:00 PM Tea Time) follows the story of Professor Amemiya, and his house is full of posh, sophisticated style. His kitchen and fittings have country vibes to them, but the furniture is simple and made from natural materials. The backgrounds are incredibly detailed, with open shelves and kitchen appliances penned in.
The highlight of his house is the "Sun Room." This room enjoys a lot of natural light thanks to the windows and glass roof which make it feel like you're sitting in a terrace. There's also view of the fresh green garden outside.
Old-Fashioned Cupcake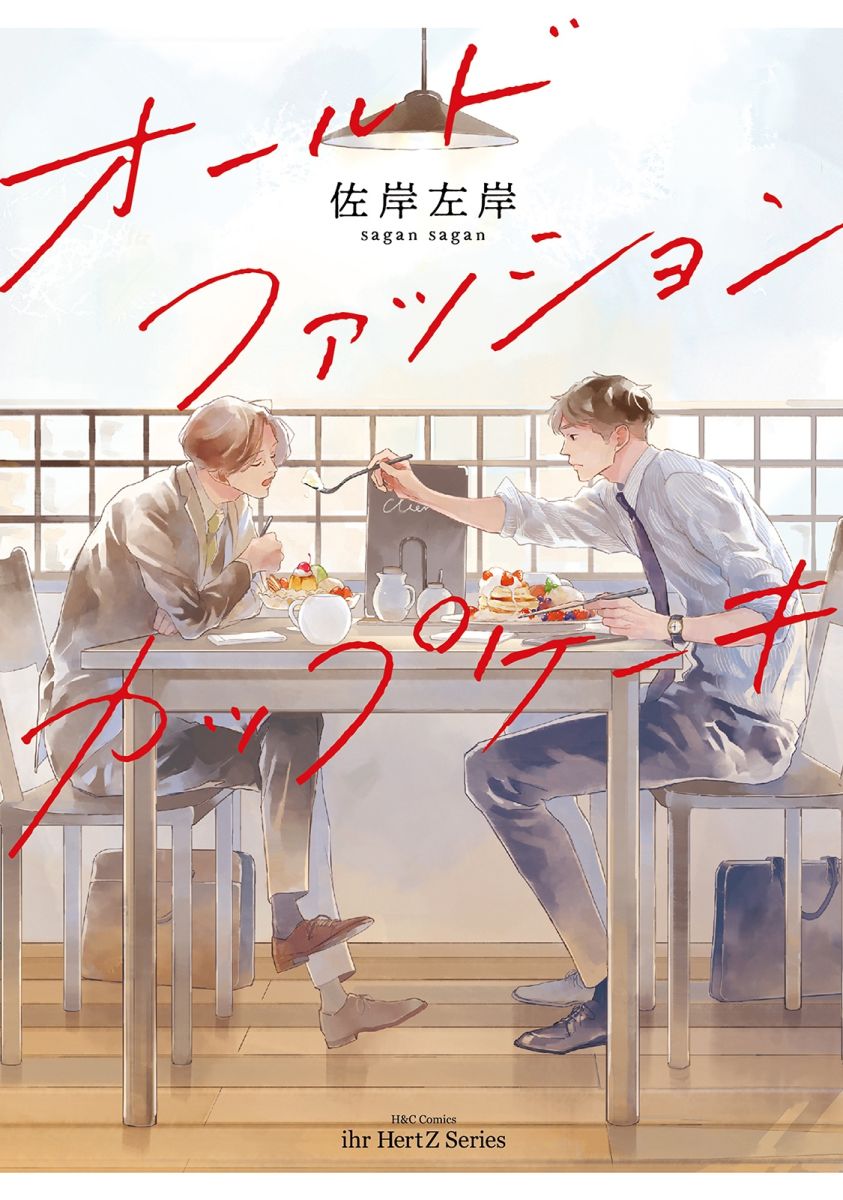 ©佐岸左岸/大洋図書
This boys-love manga is one that gently melts into your heart, and has parts similar to the previous manga we looked at, Gogo 3-ji Amamiya Kyouju no Ocha no Jikan, when it comes to room design. The interiors are simple but are consciously designed to give a stylish look. It fits with the theme of grown-up guys and delicious desserts. The living room has a low-seated sofa with a wooden frame, and all the hangers in the closet are wooden. There are also nonchalant decorations on the wall. Everything comes together to look uniform and clean, and fits the flawless personality of the main character.
Next time you read a manga series, be sure to pay special attention to the background, particularly the rooms of characters, which may give you insight and a deeper look into their minds.
Information
Manga Oukoku: https://comic.k-manga.jp
*The company names and manga names listed in this release are registered trademarks of their respective company.