Street Fighter V was released back in 2016, and continues to enjoy a dedicated player base thanks to the ongoing updates. Street Fighter V: Champion Edition was released on February 14, 2020, featuring the original game and all of the content up to Season IV.
Capcom has now confirmed Season 5 which will roll out five new characters. Three new stages are also being planned. Capcom will also host a costume content for fans to design the outfits for the five new characters.
Season V: The Final Season is Now in Development
Season V is set to be final season to be released for Street Fighter V, which has garnered the support of many fans since its release back in 2016. Five new characters have been decided on and are now in development together with three new stages. More information is scheduled to roll out this summer.
Leave Your Name in Street Fighter History With the Costume Contest
One aspect of Street Fighter V that players love are the amount of costumes you can put characters in. Fans can see their favourite characters not just in their regular outfits, but in something more cool or even comical.
This is about to become even more fun as Capcom announces the launch of an official costume contest. Two costumes will be chosen from submissions based on votes by players. This is their chance to make their mark in Street Fighter history.
Pictured above are concept pieces designed by the Street Fighter V staff. Try designing something that really makes you outfit stand out from the rest.
Click here for more details on how to participate.
EX09 Colours Released Free Of Charge For All 40 Characters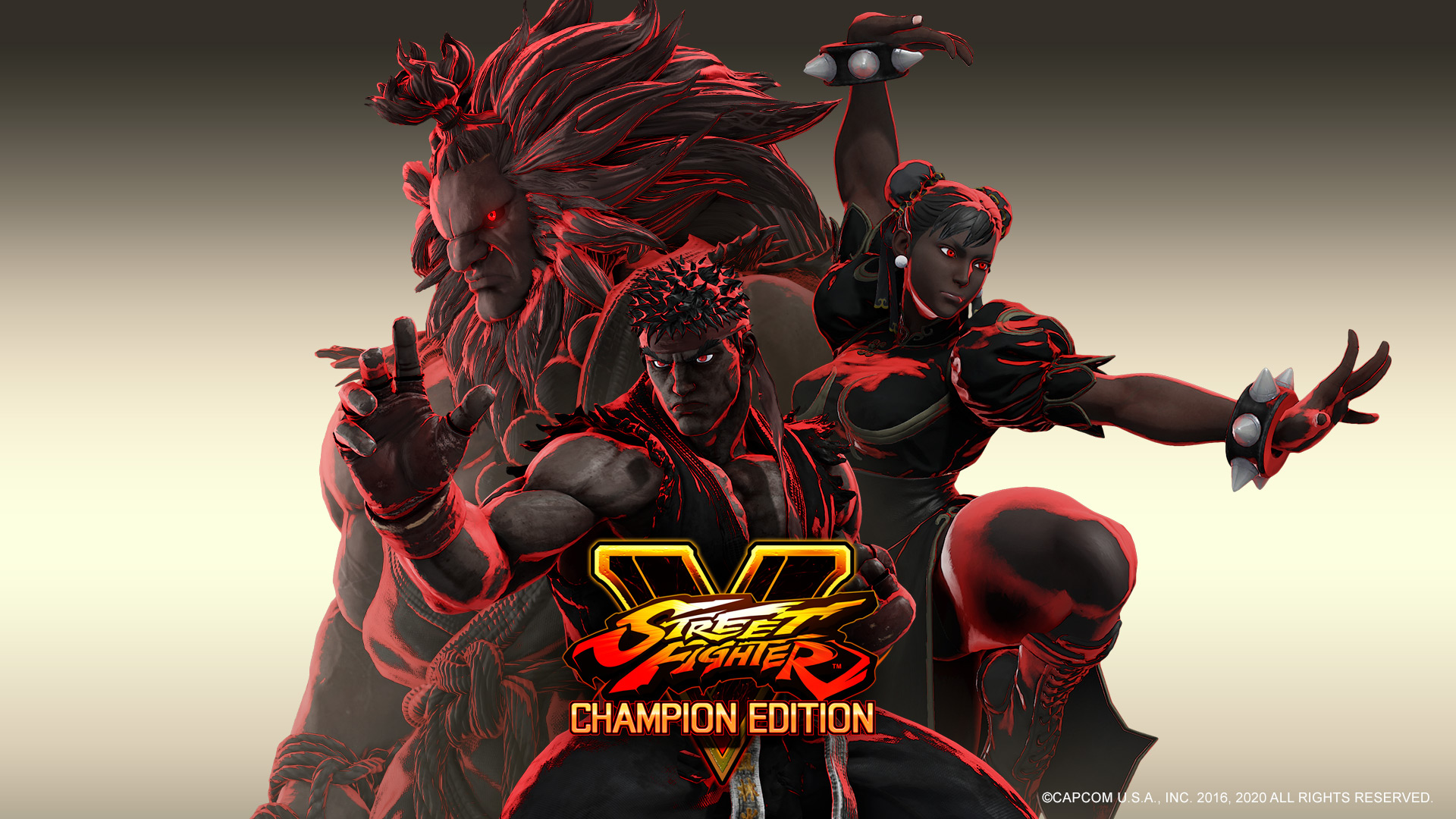 While we're still a while way from Season V, Capcom decided to release the EX09 colour for all 40 characters on Wednesday free of charge, an awesome combination of black and red.
©CAPCOM U.S.A., INC. 2016, 2020 ALL RIGHTS RESERVED.
Information
Street Fighter V: Champion Edition
Platforms: PlayStation®4 / PC
Genre: Fighting
Players: 1-2 (2-8 Online
CERO Rating: B
Official Website: https://streetfighter.com/