Tokyo Revengers, a popular manga that features in Weekly Shōnen Magazine, is getting an anime adaptation in 2021. ​Teaser visuals and a promotion video featuring original illustrations by the manga's creator Ken Wakui were released on June 19, 2020. Ken Wakui's other well-known works include Shinjuku Swan.
Tokyo Revengers has been published in Weekly Shōnen Magazine since 2017, selling over 4 million copies. Tokyo Revengers follows the story of Takemichi Hanagaki – a man who leads a miserable and jobless adult life. He learns one day that the woman whom he had dated in middle school many years ago was a victim of cold-blooded murder by the Tokyo Manjikai Gang. With an unexpected turn of events, Takemichi gets caught in a timeleap and is sent 12 years back in time to the peak years of his life. He gets the chance to see the face of Hinata Tachibana once again ー the girl who was the only sole lover in his life, and is to be murdered in the future. Takemichi learns to face the challenges that he used to run away from and change himself so he can save Hinata. This is a story of revenge.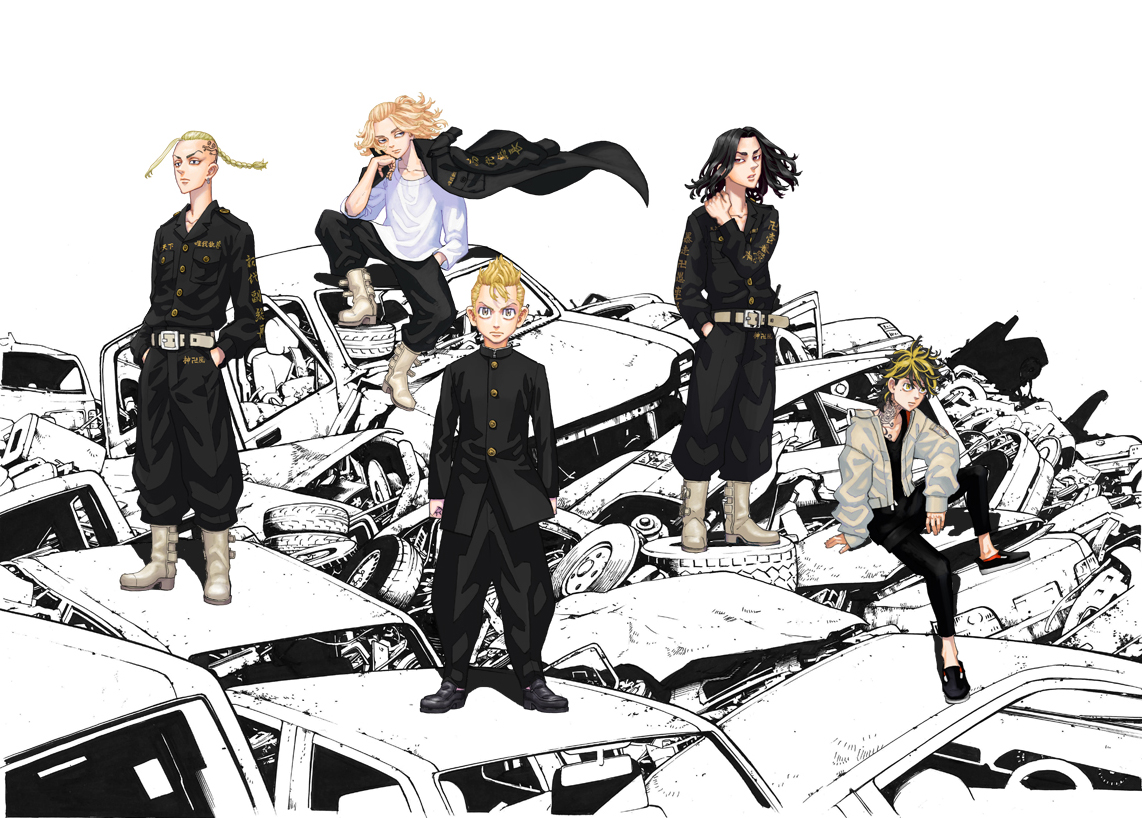 June 19 is the date that the Tokyo Manjikai Gang was formed. The promotional video, which was unveiled at midnight, shows dramatic scenes from the manga. At the end of the video, we get a glimpse of the teaser visuals for Takemichi, Mikey (Manjiro Sano), Draken (Ryūguuji Ken), Keisuke Baji and Kazutora Hanemiya.
Tokyo Revengers Anime Teaser Video

Ahead of the anime release, a teaser website and official anime Twitter account was launched. The latest updates will be announced on the new Twitter account so make sure to stay tuned.
The 30th edition of Weekly Shōnen Magazine which will be released on June 24, 2020 will feature Tokyo Revengers on the front cover and even include more information about the anime's release. But that's not all ー to top it all off, a live-action adaptation has also been teased.
©Ken Wakui, Kodansha Ltd., Tokyo Revengers anime Production Committee