Da-iCE Perform One Piece's New Opening Theme 'DREAMIN' ON'
Japanese dance and vocal group Da-ICE are set to release six new songs over the next six months. It has been announced that the first of the consecutive singles, titled DREAMIN' ON, will be the newest and 23rd opening theme for the anime series ONE PIECE.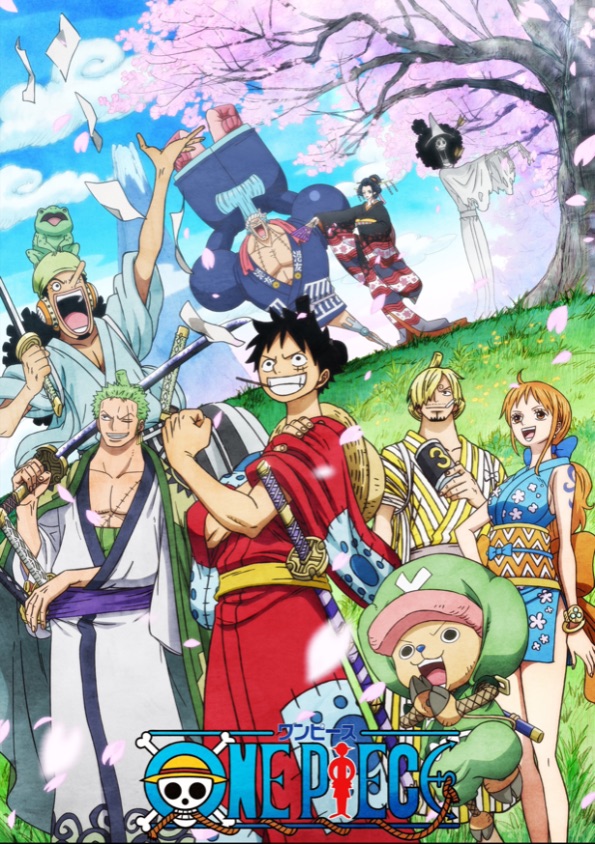 One Piece is a shonen manga series written and illustrated by Eiichiro Oda. It began serialisation in Weekly Shonen Jump in 1997, and it's anime adaptation began broadcasting in 1999. The story follows Monkey D. Luffy and his Straw Hat Pirates as they set off on the seas in search of the One Piece.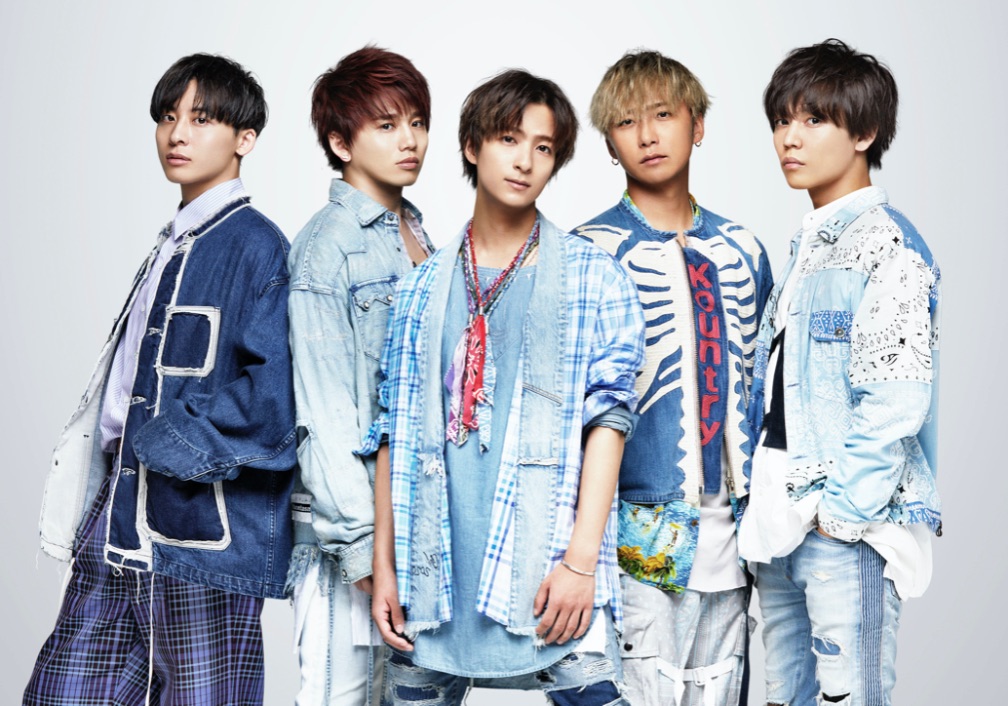 The new opening theme DREAMIN' ON by Da-iCE will hit the anime series on August 2, 2020. It's a fast-paced rock song about friends, dreams, and having the courage to take a step forward.
The Da-iCE members themselves are known as fans of One Piece. Sōta Hanamura, who wrote the lyrics, said: "Getting to sing an opening theme for One Piece, which I've never stopped loving for over 20 years, really feels me with happiness and emotion. One Piece was also the first time in my life that a series in Weekly Shonen Jump made me cry. When writing the lyrics, I remembered how the series is about the importance of running towards your dreams, and I was conscious of how it also uses words and phrases that are easy to understand for kids. The series also has the 'Wano Country,' so I added a sense of Japanese-ness in there too."
Da-iCE member and group performer Tōru Iwaoka said: "I really can't believe I'm in charge of the opening theme for an anime series—and a manga series—which I have always and still do watch and read to this day. Even now I still think it's a prank <laughs>." The other band members also expressed their disbelief of this opportunity, and said they won't believe it until they hear the song on air on August 2.
DREAMIN' ON will be released on August 26, 2020, and will also feature a cover by Da-iCE of the first ever One Piece opening theme We Are! Limited edition copies of the single will be coupled with a DVD that features over 2 hours of visual content.
The single marks Da-iCE's first release since moving to the music label Avex. The band will also be the first to perform an online 3DCG virtual live tour, entitled "Da-iCE×ABEMA ONLINE LIVE TOUR 2020 -THE Da-iCE-," for ABEMA's virtual stage "ABEMA Arena."
©Eiichiro Oda / Shueisha・Fuji TV・Toei Animation
Information
DREAMIN' ON
First Press Limited Edition A (SG+DVD): ¥2,300 (Before Tax) [AVCD-94894/B]
First Press Limited Edition B (SG+DVD): ¥2,300 (Before Tax) [AVCD-94895/B]
Regular Edition (SG): ¥1,300 (Before Tax) [AVCD-94896]
mu-mo Edition (SG+Goods): ¥3,500 (Before Tax) [AVC1-94897]
Da-iCE Official Website: https://da-ice.jp
RELATED ENTRIES
Ado Releases Compilation Album of Songs from ONE PIECE FILM RED

On August 10, Ado, one of the most popular singers in Japan today, released a compilation album of songs from ONE PIECE FILM RED. 

Ado performs the singing voice for the film's character Uta and has eight songs featured in the movie. The album includes New Genesis, the film's theme song, and a number of other artists appear, including Yasutaka Nakata, Mrs. GREEN APPLE, Vaundy, FAKE TYPE., Hiroyuki Sawano, Yuta Orisaka, and Motohiro Hata. 


New Genesis – Ado (Music Video Teaser)

 

The theme song New Genesis was composed by Yasutaka Nakata, a musician, DJ, and producer who is making his debut in the One Piece world. The music video was created by hmng, an animator and illustrator who has created music videos for a number of other artists along with original art for anime. The video was inspired by Uta's colorful worldview and shows a side of her not seen in the film.

The jacket of the standard edition features a colorful illustration by Eiichiro Oda, the creator of One Piece and general producer of the film, and depicts a live performance by Uta.

The jacket illustration for the limited first edition is by ORIHARA, who also serves as Ado's image director. The illustration depicts Uta and Ado facing each other and singing, highlighting Uta's red hair.

Look forward to hearing this incredible music in ONE PIECE FILM RED, now in theaters!

ONE PIECE FILM RED Inspires Collaboration Event with Raku Spa

From August 18 until September 19, 20 Gokurakuyu and Raku Spa locations will hold a special collaboration to celebrate the release of ONE PIECE FILM RED. 

Goods

Menu

During the event, a new bath will be available each weekend. Guests can enjoy fragrant baths inspired by Luffy, Zoro, Nami, Usopp, Sanji, Shanks, and Uta. Check the website to see which baths will be available at which locations!

Those visiting can find some new merchandise featuring exclusive illustrations made for the campaign and a tasty menu inspired by One Piece characters, so don't miss it!

Da-iCE Member Sota Hanamura and FAKY's Lil' Fang Team Up for Orient Anime Opening Theme

The second cour of the Orient anime series began airing on July 11, and the opening theme is here. The song, titled Break it down, was created by Da-iCE member Sota Hanamura and FAKY's Lil' Fang. Check out the lyric video below!



Break it down Lyric Video

The Orient manga series was written and illustrated by Shinobu Ohtaka, the creator of the popular Magi series. It was serialized in Weekly Shonen Magazine from May 2018 to January 2021 before being moved to Bessatsu Shonen Magazine. The story follows 15-year-old Musashi during an alternate version of Japan's Sengoku Period where the country is ruled by demons. While many believe the demons to be their saviors, Musashi knows the truth. 

 

Upon the release of the powerful opening track, social media exploded with excited comments, with many noting that the collaboration was unexpected and the two singers are some of the most powerful in recent memory.

Hanamura previously wrote the lyrics for Promise, the theme song for the Kamen Rider 50th anniversary movie Kamen Rider: Beyond Generations, as well as Break Out, the opening theme for the first season of Orient, which was performed by Da-iCE. Lil' Fang wrote the lyrics for It's a small world, the theme song for the 36th Annual East Japan Women's Long Distance Relay Race, as well as the theme songs for the film Rika and the drama series Rika -Rebirth-.

The lyrics were inspired by the characters in the series, and it's clear that both artists truly love Orient and feel strongly about its story and message. The lyric video depicts Musashi's courage as his group takes on the largest battle of their lives. 

 

Have you been keeping up with the anime series? Be sure to check out the theme song on your favorite music streaming service now!

Netflix Reveals One Piece Live-Action Series Set Details and Concept Art

During the Netflix Geeked Week livestream, more details about the Hollywood live-action One Piece adaptation were revealed to a sea of anxious fans.

Along with six new cast members, fans caught a glimpse of the fantastic sets being used for the series and a greeting from the showrunners Steven Maeda and Matt Owens, along with the actor playing Luffy, Iñaki Godoy.


The new cast members include Alexander Maniatis as Klahadore, Steven Ward as Mihawk, Craig Fairbrass as Chef Zeff, Langley Kirkwood as Captain Morgan, Celeste Loots as Kaya, and Chioma Umeala as Nojiko.

 

A One Piece live-action project had been discussed before, finally coming to fruition after original creator Eiichiro Oda and other members of Shonen Jump staff were convinced that it could be done well. As announced by a number of cast members on social media, the project began filming recently in South Africa.

Behind-the-Scenes Time-lapse Footage

"We get to go to work every day and walk on these massive sets and see these characters come to life," Maeda said. 

"Oda's world is so unique. Seeing all of this stuff in person, being able to reach out and touch it, has just been such an experience," Owens continued.

Eiichiro Oda's manga series has become one of the best-selling manga series in history. Originally published in Weekly Shonen Jump in 1997, the series recently celebrated its 100th volume and will celebrate 1,000 anime episodes in the coming weeks. With over 490 million copies in circulation, Luffy's adventure is beloved by manga fans around the world.

On August 6, the newest One Piece film, ONE PIECE FILM RED, will be released in theaters in Japan.

This live-action adaptation is highly-anticipated by longtime fans around the world. Stay tuned for more news to come!


Netflixシリーズ「ONE PIECE」全世界独占配信
©尾田栄一郎/集英社

One Piece Summer 2022 Event to Open at Universal Studios Japan

From July 1 until October 2, 2022, fans of the long-running series One Piece won't want to miss taking a trip to Universal Studios Japan! This year's event promises to be extra special as fans celebrate the 25th anniversary of the manga series and the 15th anniversary of the One Piece Premier Show, the annual event at USJ. A special menu featuring tasty treats inspired by the series will be available alongside unique merchandise only available on-site. 

This summer's limited menu and goods lineup are each inspired by a music festival. The event itself will draw inspiration from the film One Piece Film Red, scheduled to release on August 6, 2022.

The Discovery Restaurant in the Jurassic Park-themed area of Universal Studios Japan will be transformed into the One Piece Summer Banquet Restaurant during the event period, featuring a selection of tasty dishes inspired by each main character. This year, menu items inspired by Robin and Jinbe will be available for the first time.

Plenty of original merchandise will be on sale, with one specific item serving as a highlight of the new collection: the 15th-anniversary book. This tome includes details and images from each of the past One Piece Premier Shows and is a must-have for any fan. It also includes a message from the original series author Eiichiro Oda. 

One 'music festival' themed item is the Festival Towel. Playing a major role in the 2022 version of the One Piece Premier Show, the item is decorated with a limited edition 15th-anniversary design. Guests can also grab a collectible bracelet and salted candy in a unique soda can-inspired package. Of course, it wouldn't be a One Piece event without some straw hats for sale!

This year's menu includes everything from Nami's Orange Frappe to Frankie's Super American Hot Dog. Each of these tasty dishes will be perfect for posting on social media! Next to the Lost World Restaurant, guests can enjoy some additional goodies from the One Piece Food Cart including Sanji's Pork Ribs and Sanji's Peach and Lemon Frozen Smoothie, perfect for beating the heat.

Everyone, young and old, is invited to immerse themselves in the world of One Piece during this special celebration.

© 尾田栄一郎/集英社・フジテレビ・東映アニメーション

Shueisha's Haruman!! 2022 Festival Celebrates Manga this Spring

Shueisha is currently offering a ton of manga for free as part of Haruman!! 2022. The campaign is running until May 15 at participating locations and tons of digital manga series are available for download.

©Shueisha

During Haruman!! 2022, users can read over 305 digital titles for free. This year's theme is 'Manga Festival,' and manga fans can find both recent and classic titles. Why not catch up on some manga history while you can?

A collaboration with the popular VTuber agency Hololive is also underway. One of the group's manga-loving members will be chosen each day to serve as Editor-in-Chief of an original manga magazine.

Popular authors are also commemorating the occasion with new illustrations. Eleven artists from Shueisha's manga department have drawn popular VTubers, and these awesome images are available exclusively on the Haruman!! website.

Stream Date: April 23, 2022

Participants: Shueisha x Hololive Traveling Editorial Department

Streaming Channel: https://www.youtube.com/channel/UCJFZiqLMntJufDCHc6bQixg

©Shueisha

In collaboration with puzzle game creators RIDDLER, 'The Search for the Great Manga King's Treasure' will be held. Pulling inspiration from One Piece, which is currently celebrating 25 years of serialization, fans will have to find clues to solve a massive mystery.

Find your new favorite manga series during Haruman!! 2022.

Information

Haruman!! 2022

Running: April 11 – May 15, 2022

Official Site: https://haruman.jp

Custom Shirt Brand Original Stitch Announces One Piece Collection

Custom shirt brand Original Stitch has opened orders for a selection of new One Piece-inspired apparel! This is the first time the brand is teaming up with the beloved manga, and fans will want to get their hands on some of these unbelievable designs that pay homage to the long-running series.

LOOK BOOK

Patterns at a Glance

The new collection features completely original designs based on the motifs of popular One Piece characters, including Luffy's iconic Straw Hat. Each shirt is made-to-order, and customers can choose any fabric and size they like. The lineup also includes bandanas and masks!

 


A total of 30 different designs are available to choose from, with many inspired by the East Blue Saga, the first part of the series. Patterns can also be combined–for instance, the shirt's pockets and collar can have their own unique designs. 

Original Stitch has collaborated with some of Japan's most beloved properties in the past, with Pokemon Shirts becoming a phenomenon worldwide. A special Look Book is available for the new One Piece collection, so flip through and find a pattern that best represents you!

Information

One Piece Shirts Powered by Original Stitch

Release Date: March 16, 2022

How to Order: https://originalstitch.com/jp/onepiece
Available in: Japan, America, Canada, Taiwan, Hong Kong, Singapore, Malaysia, Philippines, India, Indonesia, U.K., Spain, Germany, Italy, France, Australia, etc. (Over 40 countries) 

POP UP STORE
Now Open
Mugiwara Store: Shibuya, Ikebukuro, Abeno, Umeda, Nagoya, Fukuoka, Kumamoto
Official Site: https://www.mugiwara-store.com/

Live-action Netflix ONE PIECE Adaptation Announces Peter Gadiot as Shanks

The highly-anticipated One Piece live-action series is coming to Netflix around the world in the near future!

The main cast was announced last year, and the actors portraying Koby, Alvida, Helmeppo, Buggy, Arlong, and Garp have also been revealed. Yesterday, it was announced that Peter Gadiot would be playing the role of Red-Haired Shanks, the man who inspired Luffy to become the King of the Pirates.

____________________________________
Luffy

"Someday, I'll find a crew as incredible as this one!! I'll find the greatest treasure in the world! I'll become the King of the Pirates!"

Shanks

"Is that so? So, you're going to surpass us, huh…in that case, I'll leave you with my hat. Be sure to give it back one day, after you've become a fine pirate."
(From ONE PIECE Volume 1)
____________________________________

A legendary and powerful pirate in the Grand Line, being the captain of the Red-Haired Pirates and one of the Four Emperors in the second half of the Grand Line. He is Luffy's childhood hero and a former member of Gol D. Roger's Crew. He has a soft and friendly nature with a deep-seated passion and inner strength, and will always protect his friends. 

Peter Gadiot has appeared in a number of popular television series, from Yellowjackets to Queen of the South.

A One Piece live-action project had been kicked around before but has finally come to fruition after Oda and other members of Shonen Jump staff were convinced that it could be done well. Do you think the adaptation will be done well?

Netflix Series 'ONE PIECE' – To be Streamed Worldwide

©尾田栄一郎/集英社

Information

Netflix Original Drama Series 'ONE PIECE'

Netflix: www.netflix.com

RADWIMPS Release Music Video for 'TWILIGHT' From Band's New Album

FOREVER DAZE, the new album from the hugely popular band RADWIMPS, is right around the corner, set to release on November 23. The group's track TWILIGHT was used to commemorate the 1,000th episode of the One Piece anime series and the 100th volume of the manga series, and the music video for the song has just been released. 

TWILIGHT – RADWIMPS Music Video 

RADWIMPS FOREVER DAZE Trailer

The group has explained that FOREVER DAZE is filled with musical challenges and unique collaborations. RADWIMPS will start a new six-city 12-show Japan tour in January 2022. 

One Piece Netflix Live-Action Series Announces Main Cast

The highly-anticipated One Piece live-action series is coming to Netflix, and the main cast has finally been announced!

Eiichiro Oda's manga series has become one of the best-selling manga series in history. Originally published in Weekly Shonen Jump in 1997, the series recently celebrated its 100th volume and will celebrate 1,000 anime episodes in the coming weeks. With over 490 million copies in circulation, Luffy's adventure is beloved by manga fans around the world. 

The story follows the many adventures of Monkey D. Luffy, a boy whose body gained the ability to stretch like rubber after eating a Devil Fruit. Along with his faithful crew of Straw Hat Pirates, Luffy explores the famed Grand Line in search of the ultimate pirate treasure, known as 'One Piece.' Gaining this will make him the King of the Pirates. 

Monkey D. Luffy will be played by Iñaki Godoy, Zoro will be played by Mackenyu, Nami will be portrayed by Emily Rudd, Usopp by Jacob Romero Gibson, and Sanji by Taz Skylar. To promote the announcement, the popular wanted posters seen in the series were updated featuring the actor's faces. Original manga author Eiichiro Oda also issued a statement: "The face, the size of the mouth and hands, the atmosphere, the gestures, the voices, the acting ability, the height, the friendship…! These cast members were chosen after much discussion with staff from around the world, and these are the ones who will become the Straw Hat Pirates!" 

A One Piece live-action project had been kicked around before but has finally come to fruition after Oda and other members of Shonen Jump staff were convinced that it could be done well. Godoy, who will portray Luffy, has attracted attention for his skills in the popular drama series "Who Killed Sara?" Japanese actor Mackenyu, who will portray the sword-wielding Zoro, is one of the leading young stars in Japan. Emily Ladd has received accolades for her work in Fear Street and Hunters. Jacob Romero Gibson has appeared in a number of high-profile foreign dramas and is known for his ability to adapt to different roles. Taz Skylar has the perfect cool-guy look to play chef Sanji. This project is sure to attract attention from all over the world, and people are holding their breath, hoping that Luffy's story can be brought to life in the best possible way. 

Full Comment from Eiichiro Oda (Original Author and Executive Producer): 

"We've been working with Netflix and Tomorrow Studios on the massive project that is the Hollywood live-action series adaptation of 'One Piece!' How many years has it been since it was announced, right? I know, I know! But rest assured we've been making steady progress all along. It's not easy when you're working with people from different cultures! But it's precisely that process that can yield something special! For now, we're able to announce the main cast! Rather, we need to hurry and announce it, or else it'll be leaked, apparently! Hilarious, lol. Their face, the size of their mouths and hands, their aura, the way they carry themselves, their voice, their acting skills, their height, the balance amongst the Straw Hat Crew, etc…! We decided on this cast after numerous discussions involving people around the world! These are the people who will be our Straw Hat Pirates! It'll take a bit more time to get this show done, but we'll continue to do our best to deliver a show that we're confident will be enjoyed by everyone around the world! Look forward to more updates in the future!"

Comment From Co-writer, Showrunner, and Executive Producer Steven Maeda and Co-writer and Executive Producer Matt Owens: 

"We are so excited to set sail with this amazing and talented cast. Finding the right people to pull off the looks, emotions, and actions of the iconic Straw Hats was a long and challenging (and fun!) process. Much like the search for the One Piece itself. But we have finally found the perfect fits! They have already begun working very hard to bring these characters to life. You will come to know and love them just as much as their manga counterparts. All of us can't wait to show you what we've come up with! Onward to adventure!"

(C)尾田栄一郎/集英社

Logo Unveiled for Netflix's "ONE PIECE" Adaptation

Netflix, the world's largest online entertainment service, has announced an original adaptation of 'ONE PIECE' which is scheduled to be broadcast internationally. 'ONE PIECE', written by Eiichiro Oda, is an extremely popular manga  that represents Japan globally. Worldwide, over 490 million copies have been sold, beloved by fans of all ages across the world for many years.

The series was serialized in Weekly Shonen Jump in 1997, starting with the protagonist Monkey D. Luffy going on a journey with the Straw Hat Pirates to find the One Piece, a treasure that was left behind by the legendary "Pirate King" Gol D. Roger.

Now the logo of the live-action drama series 'ONE PIECE' has been unveiled, along with the title of the first episode, which matches the manga – "ROMANCE DAWN – Dawn of Adventure-." Author Eiichiro Oda has taken the role of executive producer for the new series.

There have been many offers to transform 'ONE PIECE' into a live action series in the past, but the very first 'ONE PIECE' live-action drama will be coming to life through Netflix after Eiichiro Oda and the Weekly Shonen Jump editorial department became convinced that the many difficulties of a 3D 'ONE PIECE' could be overcome.

The newly unveiled logo was based on the original logo, with the Straw Hat Pirates emblem featured above the letter O and if you look closely, you can see that the skull has a scar under its left eye just like Luffy. It also seems that a tiny Luffy is hidden inside the skulls nose! The final E also pays homage to the original logo with its anchor shape, raising the expectations even higher.

The first episode title is 'ROMANCE DAWN – Dawn of Adventure -,' matching those of the first manga chapter and anime episode. How will Luffy's iconic story begin? A great number of people are curious to find out.

The famous story of pirates and upheaval is being produced with original author Eiichiro Oda as executive producer, in partnership with Netflix and Tomorrow Studios. In charge of the script and executive production is Matt Owens, who worked on 'Agents of Shield' following his time working for the JJ Abrams' production company Bad Robot. Steven Maeda, best known for 'LOST', will also be joining as scriptwriter, showrunner, and executive producer.

The 100th volume of the manga was released on September 3, while the 1000th episode of the anime is scheduled to air on November 21. There have been many commemorative projects in order to "connect the world" during this special occasion, and the live-action adaptation is sure to grab the attention of fans around the globe – It could even be considered the project of the century! The casting is still yet to be confirmed, so stay tuned for more information.

ONE PIECE x Ninagawa Mika x RADWIMPS Release Stunning Clips for 'WE ARE ONE.'

ONE PIECE, a manga running in the Weekly Shōnen Jump magazine for 24 years, will be releasing its 100th volume on September 3 2021.l, while the 1000th episode of the anime will be aired on November 21. To commemorate this major milestone, the franchise will be starting a number of grand projects to 'connect' with the world.

 

One of those grand projects is the 'WE ARE ONE.'  mini series, with five videos co-produced by Toei Animation and Shueisha to be released starting on August 30, counting down until the release of  the 100th volume on September 3. 

The videos are directed by Ninagawa Mika, who has won a selection of awards within Japan and overseas for her vivid and colorful videos. Accepting the challenge to take charge of this unprecedented video project, the live action shots featuring known actors were directed by Ninagawa while the anime shots were produced by Toei Animation. The videos show off a new side to the wonderful world of ONE PIECE. RADWIMPS new song TWILIGHT will be used as the theme song as four protagonists step into the future in this short drama collection.

Scene1 is an animation featuring Zoro and Sanji of the Straw Hats. The pair usually bicker, but when they're faced with losing their companions during the Davy Black Fight, the two join together to protect their gang. One the pair have decided to help make Luffy's dream of becoming the pirate king come true, nobody can stop them!

Director Ninagawa Mika Comment


I feel like there are people who have read the series deeply, as well as those who happened to discover it, and those who are yet to read but are still able to sympathize with the story. I will be happy if everybody can enjoy the videos.

RADWIMPS Comment

There are so many adults like us who grew up reading ONE PIECE, as well as students and parents, with all of us just trying to achieve our goals and targets each day. I feel that during those days, the ONE PIECE characters have always helped us to keep on pushing forward. It is my hope that this project will help people feel a little stronger when facing the future. 

 

Photos
©Oda Eiichiro / Shueisha/
©Oda Eiichiro / Shueisha, Fuji TV, Toei Animation

Anime
©Oda Eiichiro / Shueisha, Fuji TV, Toei Animation