Cute Miffy Merchandise Inspired by Huis Ten Bosch in Nagasaki Released
Huis Ten Bosch, a theme park in Nagasaki which recreates the Netherlands with copies of Dutch-style buildings, is now selling a new line of Miffy merchandise in two different collections: "Kingdom Star Miffy" and "Kingdom Flower Miffy," both of which are available until the end of December this year.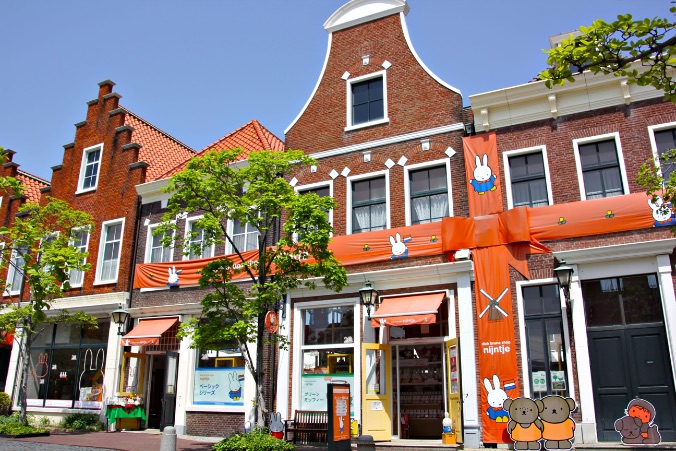 Miffy's simple yet colourful appearance has won him love the world over. Dick Bruna, the Dutch creator of Miffy, has his ties to Huis Ten Bosch back when the area was known as Nagasaki Holland Village, the former theme park.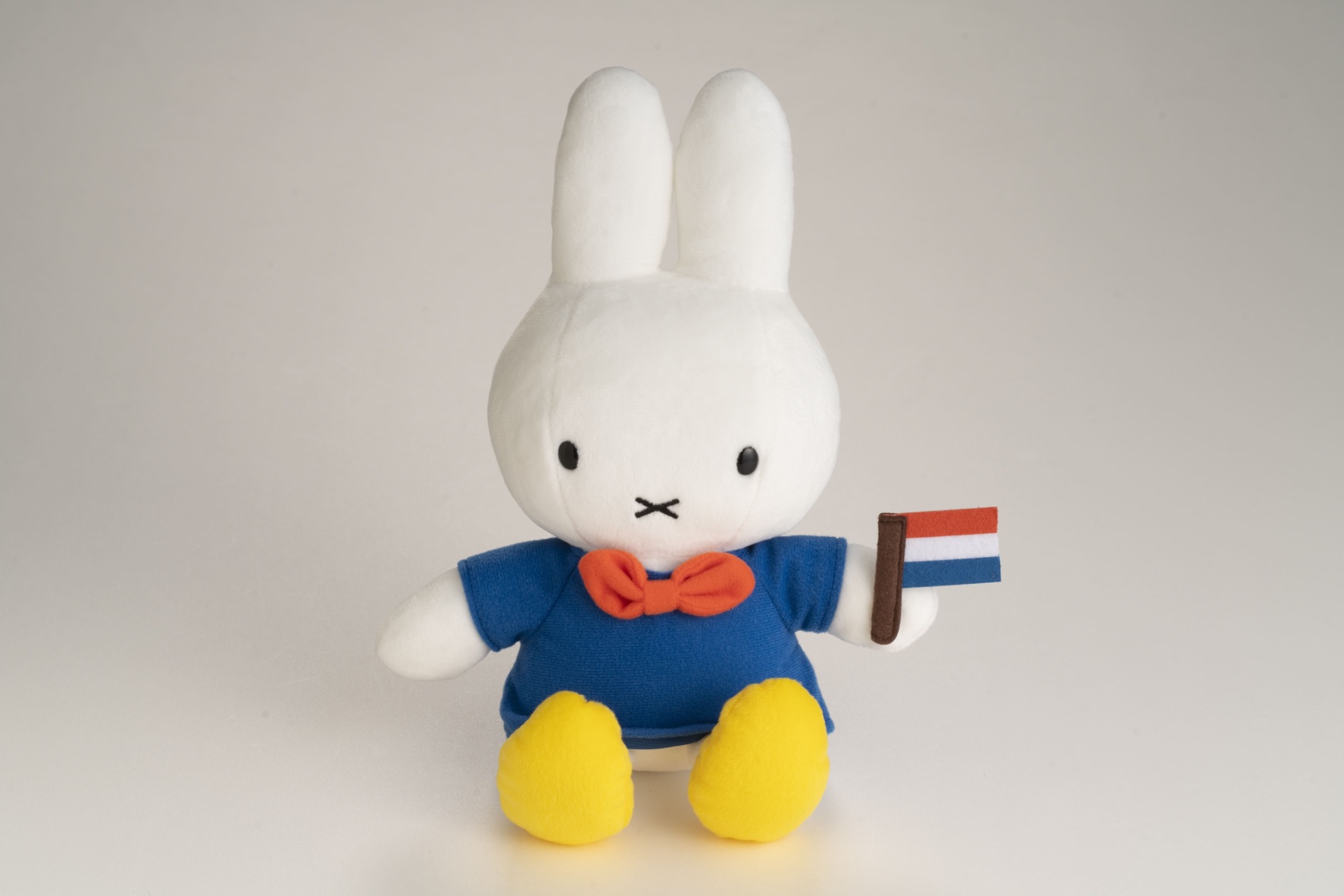 The Netherlands flag-holding Miffy is now an indispensable figure at Huis Ten Bosch.
Kingdom Miffy arrives as a new line of Miffy merchandise with a kingdom theme to it with such motifs as castles and crowns. The original collection comes in cute pastel colours.

The Kingdom Flower Miffy line-up features beautiful purples and pinks and is reminiscent of the tulips and roses planted at Huis Ten Bosch.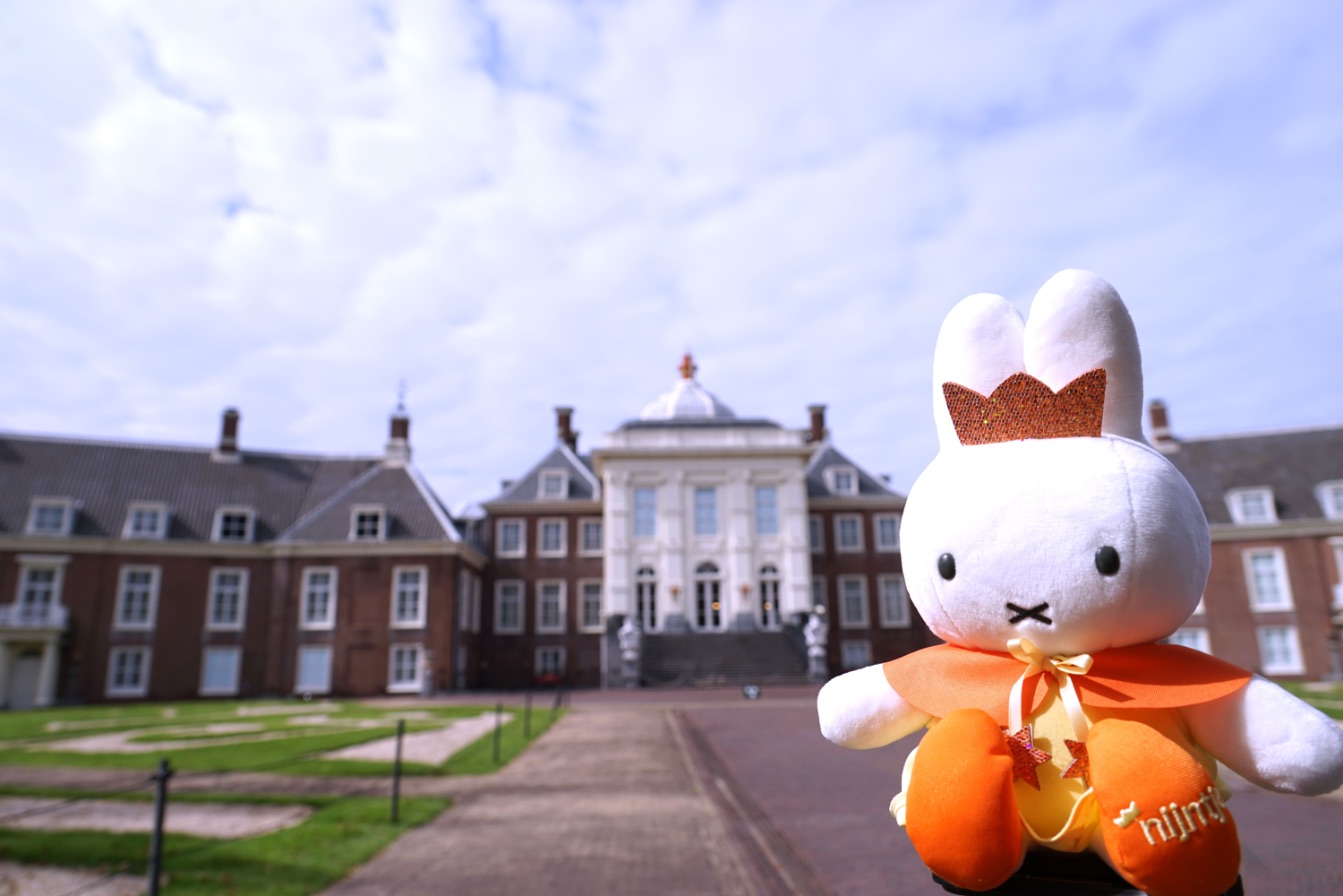 Kingdom Star Miffy is coloured in yellow and orange and features star motifs. Miffy is also wearing a crown.
The merchandise can be bought at Huis Ten Bosch's Dick Bruna shop Nijntje, but the items are also available online for those unable to travel during the pandemic. The line-up includes everything from plush toys to pouches, stationery, and more.
Kingdom Miffy Plushies
Exclusive to Huis Ten Bosch, pick between the tulip Kingdom Flower Miffy or the crown-topped Kingdom Star Miffy.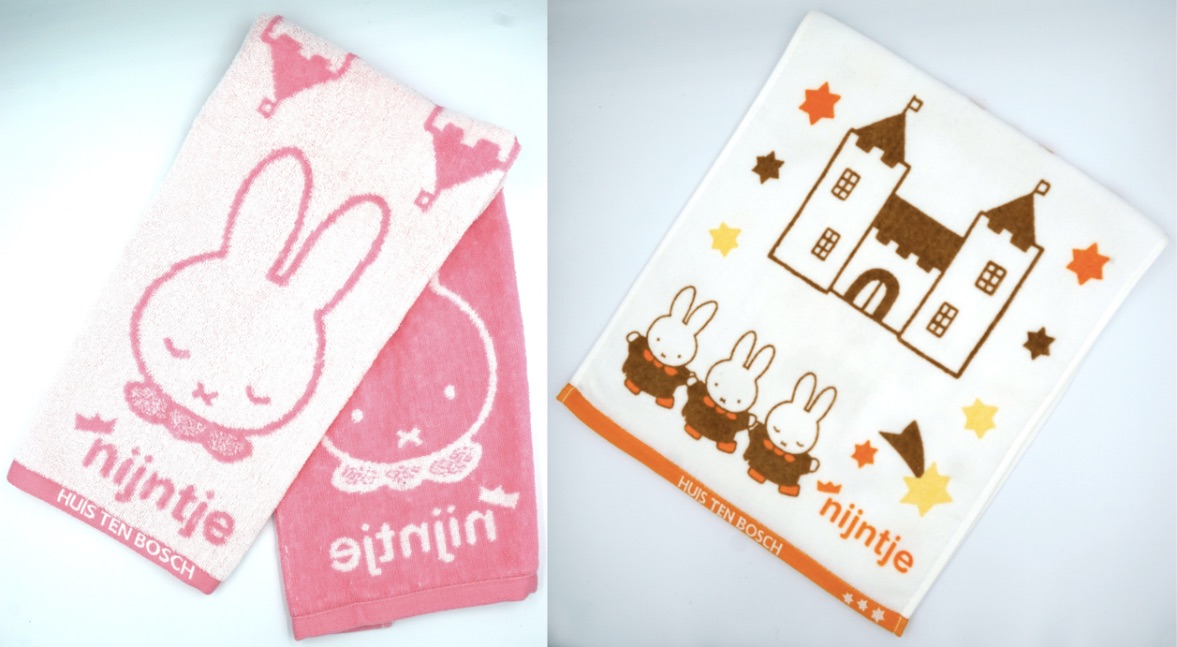 Kingdom Miffy Towels
Made in Japan, these soft towels feature castle designs, with the Kingdom Flower towel in a cute pink colour and the Kingdom Star version dotted with stars.

Kingdom Miffy Mugs
The mugs, too, incorporate these designs. They are sold in special boxes.
Illustrations Dick Bruna © copyright Mercis bv. 1953-2020 www.miffy.com
RELATED ENTRIES
Chibi Maruko-chan and Miffy Collaborate in Second Installment of the 'miffy meets maruko' Series

Chibi Maruko-chan and Miffy are collaborating for the second time! This follows the first miffy meets maruko series released last year.

This time, Miffy will visit the world of Chibi Maruko-chan. Fans of either series won't want to miss out on these sweet items.

Goods

Mirror

Reuseable Bag

Water-absorbent Coaster

Acrylic Keychain

Frame Magnet

Mousepad

Glasses Case

Wall Canvas / Oil Brush

3P Drawstring Bag

Clear Case (Clear/Orange/Gray)

Clear Case S (Pram Pattern / Logo Pattern)

Tote Bag / A4 Tote Bag

3 Pocket Pouch

Glass / Glass Accessory Case

Bitatto

Drawstring Pouch with Can

Block Calendar / Clear Cup

These unique and fun designs are exclusive to this collaboration. A total of 36 items in 21 categories are available, from reusable bags and tote bags to coasters, keychains, and other useful accessories. Don't miss out!

©さくらプロダクション
© Mercis bv

Information

miffy meets maruko

Available at character stores, general merchandise stores, etc.
On sale starting November 2022

Seven Net Shopping
Available starting December 2022 (https://bit.ly/3W9QStd)

Official Site: https://marimocraft.co.jp/

Colorful and Cute Halloween Menu Now Available at Huis Ten Bosch in Nagasaki

Nagasaki's Huis Ten Bosch is now offering up some tasty and colorful autumn sweets! Visitors can enjoy the feel of an authentic European Halloween at the Netherlands-inspired theme park for a limited time only. 

Forest Fantasia Cafe's Sorciere Sweet Potato au Lait

Cafe Deli Plus's Halloween Party Parfait

Madame Chocolat's Special Halloween Parfait at the Former Residence of Madame Chocolat

Chestnut Witch Hat at Bikken Bikken

Akanbe Burger at Bikken Bikken

The Exciting Halloween Burger with Colorful Veggies and Pumpkin at dam

Jack-o'-lantern Shrimp Cheese Fondue at Gokuu

Halloween Lunch and Dessert Buffet at Anchors Lounge

Ghostly Forest Carnival Pasta at Pinoccio

Halloween Ghost Curry at Tottotto

This Halloween menu features a wide variety of seasonal ingredients. Why not enjoy the autumn season to the fullest by having your fill?

Miffy's Collaboration Cheesecake Appears at Osaka-Umeda Station

From September 22 until October 3, fans of Miffy will want to head to Hankyu Osaka-Umeda Station! Some tasty collaboration sweets will be available at the station, including some scrumptious cheesecake.

As part of the ongoing collaboration between Miffy and the Hankyu Railway, a new Cheesecake Bar will be available at the Dick Bruna TABLE POP-UP SHOP at Osaka-Umeda Station, which will be open for a limited time. This is a dream collaboration between the very popular Miffy Cheesecake Bar at Dick Bruna TABLE Kobe, a wine bar and cafe where fans can enjoy wine and food along with Dick Bruna's world-famous illustrations, and the maroon color of the Hankyu Railway. Rich cheesecake and blackcurrant will be sold in sets of two, and sweets lovers won't want to miss it.

How could you not want to try these tasty Miffy goods?

Miffy Bath Set Made of Pure Japanese Cypress to be Released in September

The Miffy Bath Set, made from environmentally friendly thinned wood, will be available in early September 2022.

Miffy Bath Set: ¥16,500 (Tax Included)

A three-piece Miffy bath set including a small bath chair, a large bath chair, and a hot water basin will be available next month. Perfect for parent and child use, the smooth wood surface will fit with any bathroom decor.

Kanuma in Tochigi Prefecture is known for its thriving woodworking industry. The wood used for this set was thinned to protect the forest and minimize waste, and each product is handmade by local wood craftsmen and made entirely in Japan. The product is finished without paint to highlight its original quality.

These items can also be stacked for compact storage.

When you open the bathroom door, you'll be met with the fresh scent of cypress with the Miffy Bath Set!

© Mercis bv

Flower Miffy Juice Garden in Asakusa Offering Limited-Time Drink Perfect for Early Summer

Flower Miffy Juice Garden, a drink stand inspired by Flower Miffy, a florist version of the Dutch character Miffy, has begun selling the perfect drink for the early summer weather. The Marguerite Cream Soda is on sale now at the Asakusa location.

Marguerite Cream Soda

Flower Miffy Glass Vase Flower Frame

The Marguerite Cream Soda features refreshing lemon soda topped with sliced lemon, thick vanilla ice cream, a Miffy cookie and a marguerite flower. Visitors can also find a special Miffy glass vase at the Asakusa store for a limited time, perfect for displaying flowers at home.


Come enjoy shopping for Miffy goods while sipping a refreshing beverage this summer!

Illustrations Dick Bruna Ⓒ copyright Mercis bv,1953-2022 www.miffy.com

Information

Flower Miffy Juice Garden
Address: Flower Miffy Juice Garden Asakusa
Limited Time Beverage: Marguerite Cream Soda
Available starting April 28, 2022
Official Site: https://www.benelic-flower.com

Global Creators to Screen Films for Peace at Huis Ten Bosch Theme Park in Nagasaki

Huis Ten Bosch, a theme park in Nagasaki, will be screening 'ENLIGHTENMENT,' a film series for world peace from April 1 until April 28, 2022.


The event is taking place as a way to show support for the people of Ukraine and to pray for world peace by blending together short videos expressing love and compassion from video creators around the world. These videos are being projected on buildings and signage in countries around the world amidst the concerning current situation in Ukraine. 

The film has already been shown in more than 16 countries around the world and is now coming to Huis Ten Bosch, which boasts the world's largest illumination event with 13 million light bulbs.

Information

ENLIGHTENMENT

Running: April 1 – April 28, 2022

Screening Times: Twice a day at 20:00 and 21:00
Location: Jardim da Arte 'Waterfall of Light'

Cherry Blossom Themed Drink Appears at Flower Miffy

Flower Miffy Juice Garden, a drink stand featuring Dick Bruna's popular character Miffy, is now offering a limited-time cherry blossom beverage at its Asakusa location!

Strawberry

Green Apple

Cherry Blossom Season with Miffy

The Slightly Sakura Drink is inspired by springtime and features a sweet whipped topping with cherry blossom-colored copeau de chocolat. The base of the drink is sakura-colored milk available in green apple and strawberry flavors. Each beverage comes with a Miffy cookie for added cuteness!

 

A Cherry Blossom flower arrangement is also available for purchase at the Flower Miffy online store. 

Illustrations Dick Bruna Ⓒ copyright Mercis bv,1953-2022 www.miffy.com

Miffy-themed Snack Shop Opens in Gion, Kyoto

Telacoya, a company promoting traditional Japanese culture through the sale of souvenirs, is opening a new Miffy-themed snack shop on March 30, 2022. The adorable concept store is coming to Gion, Kyoto's famed downtown district.




Miffy Buckwheat Cookies

Miffy's Snack Medley

Miffy's Sugar-coated Biscuits

Miffy's Marshmallow Sweets

Miffy Cube Bread

Snuffy's Milk Breadstick

Miffy's Anko Roll

 

The shop caters to those needing a pick-me-up during the day, from children tired of studying to company employees trying to get through the day. Snacktime doesn't only have to be for children.

 

Along with the many sweet offerings available at the new shop, fans of Miffy will find exclusive Miffy merchandise, including limited-edition kitchen goods!

Information

Miffy's Snack Shop by Miffy Kitchen

Grand Opening: March 30, 2022

Address: 572-2 Gionmachi Minamigawa, Shijo-dori, Higashiyama, Kyoto

Official Site: http://miffykitchenbakery.jp/

Limited Edition Flower Miffy Goods Featuring a Cherry Blossom Theme Now on Sale

Flower Miffy, a flower shop inspired by the popular Dutch picture book Miffy, has begun selling a new series of cherry blossom-inspired items! A limited number of postcard sets are also being offered as purchase bonuses. 

Flower Miffy Glass – Sakura Gradient Pink / Pearl: ¥1,595 (Tax Included)

Flower Miffy Sakura Plate: ¥2,090 (Tax Included)

Flower Miffy Mini Towel – Sakura Pink / Ivory: ¥770 each (Tax Included)

The series features original artwork, and fans of Miffy can get their hands on unique glassware, cherry blossom plates, and mini-towels. 

Those spending ¥3,300 (including tax) or more will receive a set of two limited edition postcards. The offer will end as soon as they're gone!

*Offer does not apply to flower arrangements.

Illustrations Dick Bruna Ⓒ copyright Mercis bv,1953-2022 www.miffy.com

Information

Cherry Blossom Series

Release Date: February 10, 2022

Where to Buy: Flower Miffy Shops Nationwide, Flower Miffy Online Shop

Official Site: https://benelic.com/flowermiffy/

Special Exhibition Commemorating Miffy's 65th Anniversary Now on Display at Matsuzakaya Nagoya

Matsuzakaya Nagoya is holding an exhibition to celebrate the 65th anniversary of the birth of Miffy, created by Dutch illustrator Dick Bruna, until January 16, 2022. The theme of the exhibition is "with". It introduces the story of Miffy and her friends, with more than 300 precious original drawings, sketches, and creative notes.

Miffy the Ghost, 2001. (Manuscript)

Miffy the Ghost, 2001. (Manuscript)

Queen Miffy, 2007. (Manuscript)

Miffy and Poppy Pig, 2011. (Manuscript)

Miffy in the snow, 1963. (Manuscript)

Original Goods

UFD Miffy Set of 4  ¥4,400(Tax Included)

Rollbahn M  ¥638(Tax Included)

Pounch M ¥1,760(Tax Included)

Half Zip ¥1,650(Tax Included)

Floating Pen ¥1,320(Tax Included)



This exhibition marks the first visit to Japan of the original drawings including "Usako-chan: Obake ni naru" (2001) and "Usako-chan wa Jyoou-sama" (2007), as well as reference materials. Also, the original drawings of "Usako-chan on Snow Day" (1963), one of Miffy's first four works that has only visited Japan once before, and which features a winter outfit, is exhibited together for the first time. In addition, the exhibition reveals the memories and creative fascination of Bruna, who developed close friendships with Japanese picture book authors and children's literature writers and had a significant influence on the picture book culture in Japan.


The original drawings for "Usako-chan: Obake ni naru" (2001), "Usako-chan wa Jyo-oh-sama" (2007), and "Usako-chan to Fugako-chan" (2011), which was the last work to feature Miffy, are all in Japan for the first time. These drawings tell the story of Miffy playing ghosts, flying airplanes, and spending time with her family and friends.

It is also an opportunity for visitors to trace the creative process of Bruna with notes that show how he repeatedly tweaked his words and cuts that were not selected for the books.

Kaori's Easy Recipe: Learn to Make Miffy Parfait Using Tofu!

With just a small bit of ingenuity, turn everyday food into something cute using Kaori's Easy Recipe! With a few simple ideas, an ordinary recipe magically transforms into a cute dish.

In this recipe, I'll show you how to make an adorable Miffy Parfait using tofu shiratama!

Tofu shiratama can be frozen without hardening, so it's great to use for cooking as well as making sweets.

Ingredients

250g refined rice flour

300g silken tofu

✩ This is about 1 bag of refined rice flour and 1 piece of silken tofu.

Canned fruit or fruit of your choice

①

Put the refined rice flour and silken tofu into a bowl and mix well.

⚠️ Do not drain the tofu!

Don't add water, just these two ingredients.

✩I knead all ingredients and then freeze it.

Feel free to freeze it as dough, or boil it first.

You can put them in Tupperware and store them in water in the refrigerator for a day or two. Don't worry, they won't harden!

②

Add the coloring.

Take a little bit of food coloring and add as you like.

Here, I'm adding the yellow that will be the center of the flower.

③

After mixing the dough, place it on parchment paper and put it in the freezer for about 30 minutes.

You can shape it before placing it in the freezer, but chilling it will make it easier to work with.

④

Cut out Miffy and her flowers.

Place the yellow-colored piece into the middle of the flower.

Roll the rest of the shiratama into balls.

⑤

Boil the shaped shiratama while on the baking sheet.

Boil the round shiratama as well. When they float to the top, place them in cool water.

⑥

Place the shaped shiratama on parchment paper or plastic wrap and let dry briefly before adding decoration.

⑦

Mix black cocoa with a little water, and using the mixture, draw Miffy's face.

⑧

Place the flowers and shiratama balls inside the glass, follow up with your favorite fruits!

(If using canned fruit, feel free to add the syrup as well!)

I hope you enjoy decorating this colorful dish!

Kaori Kubota(@kaopan27)

I live in Hokkaido and I love to make character themed foods, desserts and pastries♡

I want to see my family smile, so I enjoy putting in a bit of effort to make character foods and changing food into something cute♡

You can see more of my character foods and character bento boxes on my Instagram page → @kaopan72

Workshop in Kichijoji Opens to Celebrate Miffy's 65th Birthday

In conjunction with the 65th Anniversary Miffy Exhibition currently being held at the PLAY! MUSEUM in Tachikawa, a special silkscreen workshop is coming only to PLAY! KICHIJOJI! The event, called A Little Kindness in Kichijoji, is currently open for reservations, and will be open each Thursday, Friday, Saturday, and Sunday until September 5, 2021. 

Dick Bruna, the creator of Miffy, often created posters using silk-screening. At the workshop, guests can choose from three different patterns and print their choice on either their own cloth and paper products, or on PLAY! goods. Each Sunday, illustrations from the book Miffy in the Snow can be printed on craft paper multiple times, eventually creating a colored Miffy! During the workshop, guests are asked to try making their own original goods using this time-honored silk-screen technique. No cheating!

At the venue, visitors can take their time reading stories from reporter Shunji Morimoto, who interviewed Bruma countless times. Each tale from his book A Little Kindness: 66 Stories will be available to browse and buy, along with a slide show of Miffy photographs taken by photographer Kotori Kawashima. Various original goods will also be on sale, so keep an eye out!

Won't you come celebrate our favorite bunny's birthday?

Illustrations Dick Bruna © copyright Mercis bv,1953-2021  www.miffy.com