Studio Trigger Debut SSSS.DYNAZENON's First Trailer Along With Character Art
The long-awaited first promotional video for SSSS.DYNAZENON is finally here. The anime was announced last year as a continuation of SSSS.Gridman. and is being co-made by Studio Trigger and Tsuburaya Productions.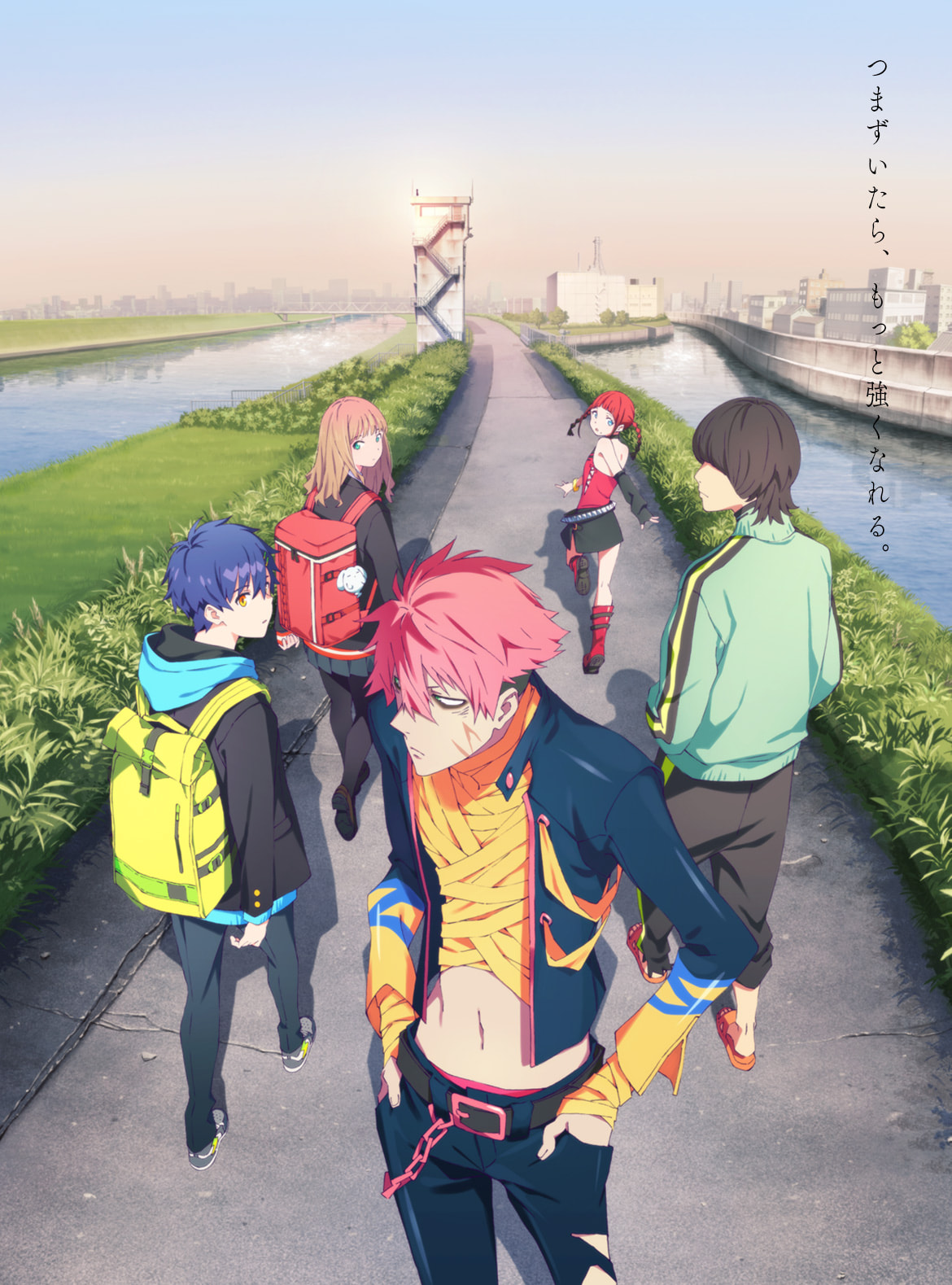 The video showcases the main cast with Daiki Hamano as Gauma, Junya Enoki as Yomogi Asanaka, Shion Wakayama as Yume Minami, Yuichiro Umehara as Koyomi Yamanaka, and Chika Anzai as Chise Asukagawa. The music is by Shirō Sagisu who is composing the anime's soundtrack.
SSSS.DYNAZENON: First Promotional Trailer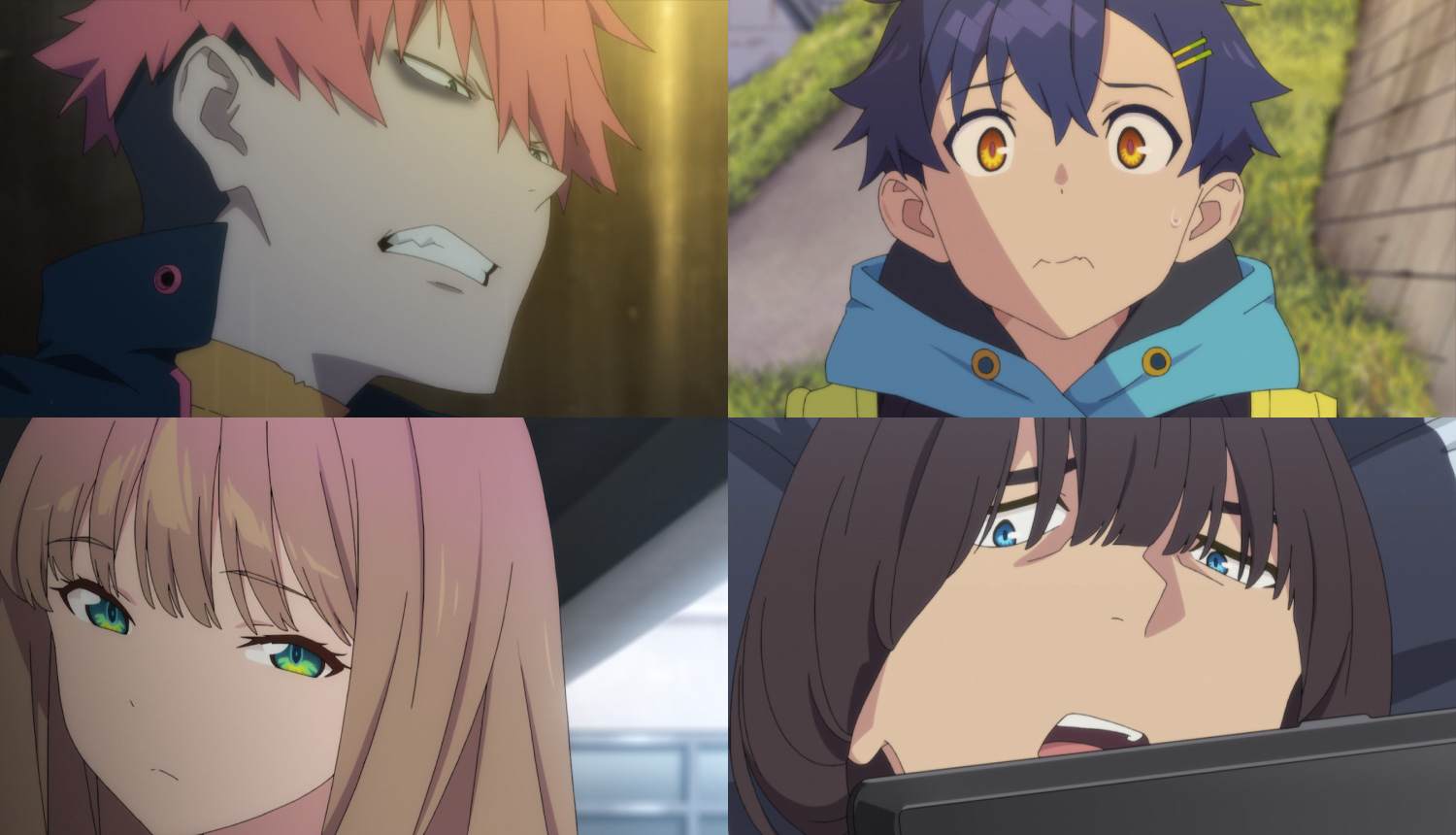 It was also confirmed in line with the video's release that the team responsible for the 3D CG graphics in SSSS.GRIDMAN are reprising their roles as staff on the new series.
It has yet to be announced when the new anime project will air, so stay tuned.
©Tsuburaya Productions ©2020 TRIGGER・Akira Amemiya / "DYNAZENON" Production Committee
RELATED ENTRIES
GRIDMAN x DYNAZENON Film Announced, Akira Amemiya to Direct

The next project in the SSSS.Gridman universe will be GRIDMAN x DYNAZENON, a crossover feature film coming soon from Studio Trigger. The announcement was made on December 13. 

Studio Trigger launched the new Gridman Universe with SSSS.Gridman, which was loosely based on the 1993-94 tokusatsu drama series Gridman the Hyper Agent by Tsuburaya Productions. SSSS.Dynazenon, a sequel, aired in 2021. 

 

GRIDMAN×DYNAZENON Teaser Trailer

The director for both anime series Akira Amemiya will be returning to direct the upcoming film. The script will be written by Keiichi Hasegawa, while the character designs will be provided by Masaru Sakamoto. Music will be written by Shiro Sagisu. 

While the title has not been announced and details are still scarce, expectations are already incredibly eye. Keep an eye out for more information!

 

Comment from Akira Amemiya (Director)

A new GRIDMAN film has been announced.

As the first theatrical release in the series, I hope to make it accessible to as many people as possible. I'll do my best!

©円谷プロ ©2018 TRIGGER・雨宮哲/「GRIDMAN」製作委員会
©円谷プロ ©2021 TRIGGER・雨宮哲/「DYNAZENON」製作委員会

SSSS.DYNAZENON and SSSS.GRIDMAN Pop-Up Shops Open in Akihabara and Osaka

Two pop-up shops, the SSSS.DYNAZENON @ Dash Store and SSSS.GRIDMAN @ Dash Store, are now open at Animate Akihabara and Animate Osaka Nipponbashi until June 24. The stores are themed on Tsuburaya Productions and Studio Triggers' anime series SSSS.DYNAZENON, which began airing in April, and SSSS.GRIDMAN.

SSSS.DYNAZENON @ Dash Store

SSSS.GRIDMAN @ Dash Store

Fans of the series can get their hands on a range of pre-sale and exclusive merchandise. For every ¥2,000 spent, they can get their hands on one of five possible bromide illustrations, and if they spend over ¥3,000, they'll enter for a chance to win a special poster.

Bromides (5 Designs)

Special Poster

The Line-Up

Dash Store Exclusive T-Shirts | 5 Designs | ¥7,150 Each (Tax Included)

Dash Store Exclusive Bottles | 2 Designs | ¥2,200 Each (Tax Included) (All come with one of 3 possible illustrated cards)

Dash Store Exclusive Metal Sticker Sets | 2 Designs | DYNAZENON ¥1,320 – GRIDMAN ¥880 (Tax Included)

Dash Store Exclusive T-Shirt | ¥2,750 (Tax Included)

Dash Store Exclusive Stainless Thermo Tumbler | ¥2,750 (Tax Included)

Pre-Sale Acrylic Stands | 5 Designs | ¥1,980 Each (Tax Included)

Pre-Sale Tapestries | 5 Designs | ¥3,850 Each (Tax Included)

Pre-Sale Pin Set | DYNAZENON ¥1,320 – GRIDMAN ¥880 (Tax Included)

©円谷プロ ©2021 TRIGGER・雨宮哲/「DYNAZENON」製作委員会
©円谷プロ ©2018 TRIGGER・雨宮哲/「GRIDMAN」製作委員会

TV Anime SSSS.DYNAZENON and Dragon Goes House-Hunting OP Themes Performed by Masayoshi Ōishi

Masayoshi Ōishi announced via his live stream concert "Sekai ga Kimi o Hitsuyou to Suru Toki ga Kitan da" on Tuesday (January 5) that he will perform the opening themes for the two anime series SSSS.DYNAZENON and Dragon Goes House-Hunting.

The SSSS.DYNAZENON opening theme is entitled Imperfect and will be released as Masayoshi Ōishi's 6th single while the Dragon Goes House-Hunting opening theme Roleplaying will be released as his 7th. Both singles will release simultaneously in Japan on April 21, 2021.

Dragon Goes House-Hunting is a fantasy manga series written by Kawo Tanuki and illustrated by Choco Aya. SSSS.DYNAZENON is as a continuation of SSSS.GRIDMAN. and is being co-made by Studio Trigger and Tsuburaya Productions.

©多貫カヲ・絢 薔子/マッグガーデン・「ドラゴン、家を買う。」製作委員会

©円谷プロ ©2021 TRIGGER・雨宮哲/「DYNAZENON」製作委員会

Information

Imperfect / Roleplaying
Release Date: April 21, 2021
Masayoshi Ōishi Official Website: https://www.014014.jp/

Dragon Goes House-Hunting
Initial Broadcast: April 2021 on TOKYO MX, Yomiuri TV, and BS Fuji

Official Website: https://doraie.com/

SSSS.DYNAZENON
Initial Broadcast: April 2021
Official Website: https://dynazenon.net/

SSSS.DYNAZENON Confirms April 2021 Release Date With New Cast and Characters Revealed

SSSS.DYNAZENON's second promotional video and a new key visual were showcased at Tokyo Comicon 2020 revealing new staff, cast, characters, and an April 2021 release date.

SSSS.DYNAZENON key visual

The second promotional video features music by Japanese composer Shirō Sagisu who is composing the soundtrack for the anime series. Check it out below.

SSSS.DYNAZENON 2nd PV


Ten new cast members have been added to the roster. We will see Hiroshi Kamiya as Jyuga, Yūma Uchida as Onijya, Ayaka Suwa as Mujina, Kouki Uchiyama as Shizumu Mariya Ise as Inamoto, Azusa Tadokoro as Mei, Jin Ogasawara as Awaki, Gakuto Kajiwara as Nazumi, Rio Tsuchiya as Ranka, and Hikaru Tohno as Kaneishi.

SSSS.DYNAZENON was announced last year as a continuation of SSSS.GRIDMAN. and is being co-made by Studio Trigger and Tsuburaya Productions. Both series make up part of the "GRIDMAN UNIVERSE."

If you've yet to see SSSS.GRIDMAN, you can catch all 12 episodes on Crunchyroll. The Blu-ray will be released in Japan on February 17, 2021.

©円谷プロ ©2021 TRIGGER・雨宮哲/「DYNAZENON」製作委員会

SSSS.DYNAZENON Anime's Cast Announced and Key Visual Revealed

The cast list has been announce for the upcoming anime series SSSS.DYNAZENON along with a key visual. The anime was announced last year as a continuation of SSSS.Gridman.

The voice cast list of the characters in the key visual is as follows:

Daiki Hamano will play Gauma

Junya Enoki will play Yomogi Asanaka

Shion Wakayama will play Yume Ninami

Yūichirō Umehara will play Koyomi Yamanaka

Chika Anzai will play Chise Asukagawa

SSSS.DYNAZENON Promotional Video

We have now seen what both the mechas and characters look like. Stay tuned for the next update from the highly-anticipated series.

©Tsuburaya Productions ©2020 TRIGGER・Akira Amemiya / "DYNAZENON" Production Committee

Studio Trigger and Tsuburaya Productions Announce New SSSS.Dynazenon Anime

It was announced at TSUBURAYA CONVENTION 2019, which was held at Tokyo Dome City on December 14 and 15, that Tsuburaya Productions and Studio Trigger and teaming up to produce the new anime series SSSS.DYNAZENON.

"SSSS.DYNAZENON" Promotional Video

The new anime project will be helmed by staff who worked on SSSS.GRIDMAN, with Akira Amemiya as director, Keiichi Hasegawa as screenwriter, and Masaru Sakamoto as character designer. Shirō Sagisu will compose the soundtrack.

Details on the story have yet to be announced, but we have the above-pictured visual that was released alongside the project's announcement which seems to be some kind of mecha.

Tsuburaya Productions and Studio Trigger both worked on the successful SSSS.GRIDMAN series, which won the Galaxy Prize in the Media Category at the 58th Japan SF Taikai in July 2019. Stay tuned for more information on the studios' next big project.

©Tsuburaya Productions