Japan's Tom and Jerry Exhibition Celebrates 80 Years of the Animated Series
Tom and Jerry is an animated franchise created in 1940 by William Hanna and Joseph Barbera. Adored worldwide for its titular rival characters, the hit series has won Academy Awards for Animated Short Film.

The series is now getting its first ever exhibition, and it will take place in Japan, celebrating 80 years of the beloved franchise. Fans can look forward to seeing 250 original illustrations, animation cels from the debut animation short in the series Puss Gets the Boot, rough sketches, storyboards, and more. There will also be exhibits of the Hanna-Barbera cartoons loved by Japanese children.
The Exhibition Break-Down
Chapter One: The Birth of the Legendary Duo
Chapter One of the exhibition will look at the history behind the birth of Tom and Jerry in 1940, and visitors will be able to watch the episodes that received Academy Awards.
Chapter Two: The Charm of the Tom and Jerry Series
The episodes, layout, secondary characters, title backgrounds, and more will be explored in detail. There will also be 3D recreations of Tom being out-done by Jerry.
Chapter Three: Passing Onto Future Generations

This chapter will explore Tom and Jerry from 1986 onwards. Visitors will also be able to see a recreation of the desk of American animator Spike Brandt who worked on numerous Tom and Jerry films.
Chapter Four: Onto Television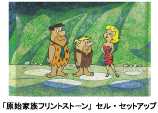 Chapter Four will explore the limits of what Hanna-Barbera were able to do in the early days on a low budget. Episodes and sounds nostalgic to Japanese people who grew up with their animations will also be played.
Chapter Five: Tom and Jerry's Eternal Chase
Exhibits of the Tom and Jerry Show, as well as an exclusive animation made for this exhibition, will be showcased. Visitors can also get their hands on a selection of 200 pieces of exclusive merchandise and pre-sales on original items.
TOM AND JERRY and related characters and elements ⓒ & ™ Turner Entertainment Co. (s20)
RELATED ENTRIES
YOKOHAMA AIR CABIN: Japan's First Permanent Inner-City Cable Car Opens in April

Japan is set to get its first ever permanent city cable car in Yokohama on April 22 called the YOKOHAMA AIR CABIN.

The YOKOHAMA AIR CABIN is a cable car system that will offer locals and tourists a chance to enjoy Yokohama from a new perspective whether during the hot summers or during the cool evenings when the city lights wake up.

The system will be connected directly to Sakuragichō Station and Shinko Pier for easy, quick access to enjoy Yokohama Minato Mirai from up high.

If you're planning a trip to Yokohama at some point, be sure to take a ride on YOKOHAMA AIR CABIN, officially opening on April 22, 2021.

Information

YOKOHAMA AIR CABIN
Opening: April 22, 2021
Operating Hours: 10:00-22:00
Duration: 5-minutes
Price: General ¥1,000 / Children ¥500

200 Varieties of Japanese Iris to Bloom at Odawara Flower Garden

The plum blossoms of Odawara Flower Garden, which is located in Odawara, Kanagawa, are at the height of their blossom right now. The park's Keiryu no Baien ("Mountain Stream Plum Garden") area boasts the largest collection of plum blossoms in Japan's Kanto region, with 480 trees spanning 200 species.

480 individual Japanese ayame plum blossoms of 200 varieties will adorn the garden once again this year. The event has a different theme each year, with this year's focusing on the interweaving of red and white coloured flowers on each tree branch.

Visitors will be able to see the beautiful colour combination from many different iris varieties such as the murui-shibori which sometimes sees red safflowers come to life, the wachigai which witnesses wonderful variegated flowering, the impeccably beautiful maki-tateyama, and more.

2021 Keiryu no Baien
Running: January 23, 2021 – March 7, 2021
Location: Odawara Flower Garden
Address: 3798-5 Kuno, Odawara, Kanagawa
Entry: Free
Parking: Free
Opening Hours: 9:00-17:00

*No holidays for the duration of the event – open every day

Keiryu no Baien Guide Tour

Takayuki Otsubo, the president of the garden, is also an advisor on the management of its plants. He will be offering a detailed tour for the event.

Date: February 21, 2021
Times: 10:30 / 13:30 (1 hour each)
Participation: Free
Capacity: 30 per slot (first-come, first-served)

*Tour will be held seated indoors if it rains

Keiryu no Baien Flowers and Kimono Girls

A kimono rental and fitting service will be available at the event so visitors can take photo next to the gorgeous flowers while adorned in traditional Japanese dress.

Date: February 13, 2021
Time: 9:30-16:00 (Bookable slots)
Price: ¥3,000 (Tax/Rental/Fitting included)
No. of People: 15 (Booking required)
Bookings: By phone call by February 7, 2021
TEL: 0465-34-2814

*Must be at least 140m tall
*Visitors are asked to do their own makeup
*Male kimono are available in limited quantities

Plum Menu

The Odawara Flower Garden cafe, Cafe Hibiscus, is serving a selection of plum blossom themed meals and drinks for the festival. This includes the above-pictured new soba noodle dish, which is topped with plum pulp grown in Odawara as well as kamaboko fish cake, shrimp fritters, and spring onion. The broth in particular is worth of note which the staff went to great lengths to create. There's also plum blossom ice cream too made with nanko plums, as well as other delicious bites.

Plum Blossom Festival Soba Noodles – ¥600 (Tax Included) / With Drink ¥700 (Tax Included)

Plum Ice Cream – ¥380 (Tax Included)

Location: Cafe Hibiscus
Opening Hours: 10:00-16:00 (Last Orders 15:30)
*No holidays for the duration of the event – open every day

Plum Blossom Souvenirs


A selection of plum blossom-themed souvenirs will be available like umeboshi dried plum, plum jelly, and more.

Available: From early January 2021
Location: Entrance souvenir corner
Opening Hours: 9:00-17:00

Natural and Organic Cosmetic Shop Biople by CosmeKitchen to Open New Branch in Shichirigahama

Biople by CosmeKitchen, a Japanese natural and organic select shop stocking everything from cosmetics to vitamins and more, has announced the opening of a new branch in Shichirigahama for early February. The ocean-facing store aims to promote the organic life to the people of Shichirigahama, a beach near Kamakura.

CONCEPT

Just as we have a beautiful sunrise and sunset each day, Biople by CosmeKitchen's outlook centres on helping people feel good all day long with its diverse stock of natural and organic products. Biople by CosmeKitchen Shichirigahama will promote a healthy and beautiful organic life while capturing the culture and energy of the locals.

An exclusive line-up for the beach lovers of Shichirigahama

The new store will of course stock Biople by CosmeKitchen's line-up of self-care items for both the inner and outer body, but it will also sell a range of items exclusive to the Shichirigahama branch. Customers can enjoy sifting through around 60 items from sun care supplements to UV cream and more.

To promote the protection of our beautiful oceans, the Shichirigahama store will also used limited-edition packaging from the New Zealand-based sustainability brand ecostore.

Biople by CosmeKitchen Shichirigahama will begin taking pre-sales of a new starter kit which contains mini skincare, hair care, body care, and other products.

Information

Biople by CosmeKitchen Shichirigahama
Address: Weekend House Alley 1F, 1-1-1 Shichirigahama, Kamakura, Kanagawa
Grand Opening: Early February 2021
TEL: 0467-81-4250
Official Website: https://store.biople.jp/

Netflix Series Rilakkuma and Kaoru Gets Exhibition in Tokyo

An exhibition for the popular stop-motion animation Netflix series Rilakkuma and Kaoru will run at SEIBU Ikebukuro in Tokyo from December 27, 2020 to January 5, 2021. Fans of the series can look forward to plunging themselves into its adorable world with recreated sets, statues, photo spots, limited-edition merchandise, and more.

Stop-motion sets and figures used in the animated series

The actual sets and set pieces used for the stop-motion animation will be exhibited at the event including Kaoru's apartment, Rilakkuma who looks like he's about to pop to life, and more.

Stop-motion animation behind-the-scenes

Catch a behind-the-scene glimpse of the efforts put into creating the series including early sketches, character reference, designs, and more.

Take a photo at Kaoru's apartment

Fans of the series won't want to miss out on a special photo spot recreating Kaoru's apartment with Rilakkuma and co waiting to greet you inside.

Over 500 pieces of limited-edition merchandise

Special Replica Plush Toy Korilakkuma With Serial Number | ¥25,300 (300 available in Japan / 200 elsewhere)

Kaoru's Album Post Card Set | ¥1,650

Plush Pouch | ¥2,200 Each

Fans can get their hands on a selection of exclusive limited-edition merchandise, including a replica Korilakkuma plush toy of which only 200 are available, each with its own unique serial number on the foot.

Bonus Items

Designs given randomly

For every ¥5,000 spent in one transaction (tax included), visitors can receive a free original bag. These are available to the first 200 people per day of the exhibition.

© 2020 San-X Co., Ltd. All Rights Reserved.

Information

Rilakkuma and Kaoru Exhibition
Running: December 27, 2020 – January 5, 2021

Location: SEIBU Ikebukuro Floor 7F
SEIBU Ikebukuro Official Website: https://www.sogo-seibu.jp/ikebukuro/

Gundam Robot Facility with Giant Moving Gundam Robot Opens in Yokohama

GUNDAM FACTORY YOKOHAMA has successfully created a giant 18-metre-tall moving gundam robot which can be seen on the outside of the facility – a legendary dream made into reality. The facility opened on December 19, 2020 and will remain open for a limited time only.

The facility is split into two areas: The GUNDAM-DOCK and the GUNDAM-LAB. The GUNDAM-DOCK is for the storage and maintenance of the giant robot whereas the GUNDAM LAB is an exhibition space where you can learn about gundam robots and understand how they are built. Visitors can enter the GUNDAM-DOCK TOWER located on the GUNDAM-DOCK to witness the incredible moving body and head of the giant up close from a 15-18 metre height on the special viewing deck.

Gundam is a much-loved franchise by the Japanese and foreigners alike. This is a great chance to witness Japan's latest breathtaking technology in person.

Information

GUNDAM FACTORY YOKOHAMA
Location: Yamashitafuto, Yokohama,
Open: December 19, 2020 – March 31, 2022
Running: 10:00 – 21:00 (Last Entries: 20:00)
Entry Fees:
Adults: ¥1,650 (13 years and above)
Children: 7-12 years: ¥1,100
*For more information, please visit the official website.
Access: 7-minute walk from Motomachi-Chukagai Station (Minatomirai Line)
Yokohama BAYSIDE BLUE Bus: 3-minute walk from Yamashitafuto Bus Stop

GUNDAM FACTORY YOKOHAMA Official Website: https://gundam-factory.net/

Sailor Moon Eternal Anime Film Gets Special Event at Yokohama Landmark Tower Sky Garden

Sky Garden, ab observation deck on the 69th floor of Yokohama Landmark Tower, is holding a special event in collaboration with the upcoming two-part anime film Sailor Moon Eternal from December 22, 2020 to January 31, 2021.

The event will commemorate the release of the first film, which is hitting Japanese theatres on January 8, 2021, with a range of exhibits, a VR experience called "VE DREAM FLIGHT" that puts visitors into scenes in the film, a line-up of original drinks inspired by the film, and more. And if you buy one of the special entry tickets you can get one of the original cards pictured above.

VR DREAM FLIGHT: Sailor Moon Eternal in 360°

See Super Sailor Moon and Super Sailor Chibi Moon transform and immerse yourself in scenes from Sailor Moon Eternal in a 360° virtual space.

Running: December 22, 2020 – December 27, 2020 / Weekends & Holidays in January

Time: 11:00-21:00 (Last Entries 20:30) / (from 10:00-18:00 on January 1, 2021 only)

Ages: 7+

Original Drinks

Super Sailor Chibi Moon Drink | ¥800 (Tax Included)

A strawberry latte inspired by Super Sailor Chibi Moon that's topped with chocolate hearts and a chocolate ribbon.


Pegasus Drink | ¥800 (Tax Included)

A refreshing Calpis beverage made with ramune flavoured jelly and topped with a Pegasus chocolate.

Exclusive Merch

Acrylic Key Rings | ¥935 (Tax Included)

Get your hands these limited-edition and exclusive acrylic key rings available at the Tower Shop to celebrate the release of Sailor Moon Eternal.

©武内直子・PNP/劇場版「美少女戦士セーラームーンEternal」製作委員会

Information

Sailor Moon Eternal Collaboration Event
Location: Yokohama Landmark Tower Sky Garden (Floor 69F)
Running: December 22, 2020 to January 31, 2021
*Open 10:00-21:00 (Last Entries 20:30) on December 31, 2020

*Open 10:00-18:00 (Last Entries 17:30) on January 1, 2021
Official Website: http://www.yokohama-landmark.jp/skygarden 

Reborn! Anime Series Now Holding Online Exhibition Until February 2020

Japan's online exhibition service Anique began holding an exhibition on December 10 centred on the popular anime series Katekyō Hitman Reborn!.

Katekyō Hitman Reborn! Riunione

The exhibition welcomes the reunion of the Reborn! characters where they will talk, laugh, and continue the inextinguishable flame that is the Reborn! series.

What's an Online Exhibition?

Anique's online exhibitions take place at a real art museum which you can watch for free on a smart device and PC. The exhibition is divided into different rooms focusing on different arcs and episodes from the Reborn! anime series.

Episode Rooms
[Dec 10-16] Daily Life Arc

[Dec 17-23] Kokuyo Arc
[Dec 24-Jan 6] Varia Arc

[Jan 7-20] Future Arc

[Jan 21-Feb 3] Future Final Battle Arc

[Feb 4-17] All Episodes Exhibit

*Dates subject to change

Fans of the series can come together to comment their love for the series as well as get on group chats. Original artwork has been drawn for the exhibition, and there's even exclusive merchandise.

Event

The exhibition is currently holding a fan vote for their favourite scenes from the anime series. Winning scenes will be chosen to be displayed at the exhibition.

Voting Dates: December 10, 2020 – December 21, 2020

Exhibition Limited Edition Collection

Fans can remember the exhibition by getting their hands on one of the exclusive items available.

Reborn! Exhibition Exclusive Illustrations (7 Designs) | ¥34,000

7 illustrations have been drawn exclusively for the exhibition and framed. Fans who buy one will also receive a special certificate from the exhibition organisers, Anique.

Reborn! Exhibition Premium Rose Juice & Vongole Glass Set (8 Designs) | ¥12,000

Drink in style with an specially-made rose juice and gorgeous wine glass made in Italy. The bottle's label features illustrations of the anime characters.

Reborn! Exhibition Smartphone Cases (8 Designs) | ¥3,500

Deck your phone out with one of these 8 Reborn! character cases.

©︎天野明/集英社・テレビ東京・リボーン製作委員会

Tokyo Ghoul Author Sui Ishida's Tokyo Exhibition Reveals Key Visual

Sui Ishida, the author of the internationally celebrated manga series Tokyo Ghoul which has shipped over 44 million copies worldwide, is getting his first ever large-scale exhibition next year. Titled "Sui Ishida Exhibition [Tokyo Ghoul JACK JEANNE]," the event is set to take place at Sunshine City in Ikebukuro, Tokyo from February 6, 2021 to March 7, 2021 before moving to Fukuoka Asian Art Museum on April 10 where it will run until May 16.

The first key visual for the event has been unveiled which Ishida drew himself for the exhibition. It features the protagonist of his Tokyo Ghoul series Ken Kaneki as well as Kisa Tachibana from his upcoming game JACK JEANNE.

The exhibition is a place to discover all things Sui Ishida and will focus on his career from zero to the spawn Tokyo Ghoul and his upcoming game Nintendo Switch title JACK JEANNE which he designed the characters, created the storyline, illustrations and scenarios for. There will be a range of exhibits, illustrations, and more to see.

Pre-sale tickets to the exhibition were released on Thursday (December 10) via the official websitw. The exhibition will be carrying out capacity restrictions each day in response to the COVID-19 pandemic.

The exhibition is a must-see for fans of the author's work.

©Sui Ishida/SHUEISHA ©Sui Ishida/BROCCOLI
*Nintendo Switch is a trademark of Nintendo.

Information

Sui Ishida Exhibition [Tokyo Ghoul JACK JEANNE]

Tokyo

Venue: Sunshine City Exhibition Hall A
Running: February 6, 2021 to March 7, 2021

Times: [Weekdays] 13:00-20:00 / [Weekends & Holidays] 10:00-20:00

Fukuoka

Venue: Fukuoka Asian Art Museum
Running: April 10, 2021 – May 16, 2021

Exhibition Official Website: https://www.ishidasui-ten.com

Rapeseed Flower Festival Offers a View of 100,000 Plants With Mount Fuji in the Background

The Rapeseed Flower Festival is set to bloom on Soleil Hill, a park in Yokosuka, Kanagawa, from December 18 when around 100,000 bright yellow rapeseed flowers will shine across the flower beds.

Turnip Rape (Photo taken December 1, 2020)

Soleil Hill is a 5,000㎡ rolling expanse in the Miura Peninsula in Yokosuka, Kanagawa. The turnip rape is an early springtime flower that is blooming around a month earlier this December due to there not having been many typhoon disasters in the area this year, which will welcome the flower's peak blossom.


Photo taken last year with 100,000 turnip rapes, Sagami Bay, and Mount Fuji in the shot

The flowers bloom for a long period from December to March, around 100 days, and the incredible view can be enjoyed with Sagami Bay and Mount Fuji in the background.

Rapeseed Flower Festival

Photo taken last year at the of December with the rapeseeds in full bloom

The Rapeseed Flower Festival will run from December 18, 2020 to March 31, 2020 in line with the turnip rape's peak blossom. Visitors can enjoy a selection of food inspired by the flower beds and view as well as take part in a variety of programs.

Mount Fuji & Rapeseed Curry | ¥1,000 (Before Tax)

The Mount Fuji & Rapeseed Curry is inspired by the view of Mount Fuji and the flower beds during a sunset as represented by the red curry.


Rapeseed Herbarium Workshop | ¥1,600 (Tax Included)

Visitors can try making their own rapeseed herbarium in a bottle at the crafts workshop too.

Information

Rapeseed Flower Festival
Running: December 18, 2020 – March 31, 2021
Location: Yokosuka Soleil Hill
Address: 4 Chome Nagai, Yokosuka, Kanagawa
Opening Hours: [March-November] 9:00-18:00 / [December-February] 9:30-17:00
Official Website: https://www.seibu-la.co.jp/soleil/
*Event is subject to postponement or cancellation depending on the pandemic

BUSTERCALL = ONE PIECE Exhibition to Take Place at Yokohama ASOBUILD

The BUSTERCALL Project is holding a One Piece themed exhibition called BUSTERCALL = ONE PIECE Exhibition at Yokohama ASOBUILD from November 20 to December 27 at Yokohama ASOBUILD. BUSTERCALL is a project formed of 200 artists and creators around the world to deliver events and exhibitions centred on the popular manga and anime series One Piece.

At BUSTERCALL = ONE PIECE Exhibition, fans can pick up a range of merchandise as well as make their own original T-shirts at the workshop.

Original Emblem: ¥1,000 (Tax Included) *27 designs

Original T-Shirt: ¥3,500 (Tax Included)  WHITE/BLACK SIZES: S/M/L/XL

 Fans can make their own original emblems which can be attached to one of 27 different T-shirts.

One Piece fans can also get their hands on a selection of apparel, figures, and other pieces of merchandise, some of which will also be available to buy online in Japan. Some creators are also selling special items in limited quantities.

Original Sticker

All fans who visit the art exhibition will get a free original sticker too.

Information

BUSTERCALL = ONE PIECE Exhibition

Venue: ASOBUILD Floor 2F ALE-BOX
Address: 2-14-9 Takashima, Nishi-ku, Yokohama, Kanagawa

Running: November 20, 2020 – December 27, 2020
Opening Hours: 10:00-20:00 (Last Entries 19:00)

Entry: Free
Official Website: https://jp.bustercall.com

Pokémon Illuminations to Light Up Lake Sagami Pleasure Forest This Year

Lake Sagami Pleasure Forest's annual SAGAMIKO ILLUMILLION winter event is set to run from November 14, 2020 to April 4, 2021, and this year, it has been announced that a new Pokémon area will be set up at the event with Pokémon illuminations.

About SAGAMIKO ILLUMILLION

SAGAMIKO ILLUMILLION is an annual winter event held at Lake Sagami Pleasure Forest. About an hour from the main city, the event takes place up a high slope with the 6 million lights becoming one with the surrounding natural environment. The event uses the latest in lighting technology and has gotten bigger and better every year. In 2018, it was chosen as one of Kanto's three biggest illumination events.

Pokémon Illuminations

This year marks the 12th run of SAGAMIKO ILLUMILLION, and this time around it's collaborating with the Pokémon franchise with lots of colourful illuminations set to light up forest and trees. Wild Pokémon illuminations roam everywhere and there are plenty of Pokémon photo spots to take your picture with including Pikachu sleeping in the forest, Charmander taking a nap by an open-air, and more.

Eevee Friends Rainbow Lift

The Rainbow Lift this year features nine colours inspired by Eevee and all of its evolutions. Ride up high with a carpet of colourful lights underneath.

Pokémon Gondola

The Pokémon decoration-wrapped gondola will ride visitors up 420m high. There are 36 different Pokémon gondola designs to see.

Pokémon Street

There are plenty of photo opportunities to be had at the event, from a Pikachu 100,000 volt exhibit to Pikachu napping by a fire and more. Take a picture with your favourite Pokémon.

Pikachu's Forest of Light

Visitors will definitely want to check out the forest too which is filled with Pikachu. Deep in the forest stands a giant, towering Pikachu too. Various Pikachu-related events will also take place including a Pikachu light show, a photo meeting, and more.

・Illumination Show: Tickets
・Photo Meet-Up: To attend, visitors can buy a ticket at the Pleasure Station or visit the site's official Twitter

Coaster (For illustrative purposes only)

Visitors who order from the ILLUMILLION menu at the park's Wild Dining restaurant will receive a Pokémon lunch mat, and if they order a drink one of eight possible coasters. They can also receive a Pokémon eco-bag if they spend over ¥3,000 at Pleasure Station.

©2020 Pokémon. ©1995-2020 Nintendo/Creatures Inc. /GAME FREAK inc.

Pokémon, ポケットモンスター, and ポケモン are registered trademarks of Nintendo, Creatures Inc., and GAME FREAK inc.

Information

SAGAMIKO ILLUMILLION
Address: 1634 Wakayanagi, Midori-ku, Sagamihara, Kanagawa
Running: November 14, 2020 – April 4, 2021

Illumination Times: 16:00-21:00 (Last Entries 20:30)

*Illumination times to begin from 17:00 starting in February

Official Website: https://www.sagamiko-resort.jp/illumillion/

Shaun the Sheep Themed Food Served Up in Japan to Celebrate 25th Anniversary

To celebrate 25 years since the screen debut of the beloved clay animated Shaun the Sheep, a new shop and cafe called "Shaun the Sheep Farm Cafe Stand" is opening up in Kanagawa serving up themed food, drink, and desserts.

Shaun the Sheep Farm Cafe Stand

Shaun the Sheep Farm Cafe Stand will open on October 15, 2020 in Kamiooka, Kanagawa, as a takeout cafe stand inspired by Shaun the Sheep. Customers can look forward to a selection of coffees and desserts based on the adorable sheep himself. And to celebrate the cafe's grand opening, a special free show will take place there from October 15-18, 2020.

Shaun Soft Cream | ¥500 (Before Tax)

Subtly sweet soft serve ice cream topped with a Shaun the Sheep cookie.

Shaun Cafe Latte | ¥700 (Before Tax)

A foamy latte with a cute Shaun marshmallow sat on top.

Shaun the Sheep Farm Cafe Stand

Location: mioka LIST (Floor 6F)

Access: Directly connected to Kamiōoka Station via the Tokyu Line and Yokohama City Blue Line
Opening Hours: 11:00-21:00 (Last Orders 20:45)

Shaun the Sheep Village Shop & Cafe

The Shaun the Sheep Village Shop & Cafe in Minami Machida Grandberry Park, which opened in November 2019, introduced a limited-time autumn menu last month which is still being served.

Shaun's Special Meatball Spaghetti | ¥1,580 (Before Tax)

A hot meatball spaghetti served with a Shaun the Sheep waffle which can be enjoyed together with fresh cream, maple syrup, and the meat sauce.

Baby Shaun's Forest Grape Trifle w/ Drink | ¥1,480 (Before Tax)

A towering trifle topped with seasonal grapes, vanilla ice cream, grape sherbet, custard, and grape jelly for a sweet and sour autumntime mix.

Fluffy Baby Shaun Custard or Caramel | ¥250 for one, ¥1,000 for five (Before Tax)

An adorable confection enjoyed by both child and grown-up customers. The cafe has now introduced a new caramel flavour.

Shaun the Sheep Village Shop & Cafe

Location: Grandberry Park Central Court Wonder Theatre (Floor 1F)

Opening Hours: 10:00-22:00 (Food Last Orders 21:00 / Drinks Last Orders 21:30)

Shaun the Sheep Farm Cafe: Halloween Menu

Shaun the Sheep Farm Cafe, a permanent cafe located inside Prime Tree Akaike Shopping Mall in Aichi, is serving up a special Halloween menu this year.

Shaun's Happy Halloween Plate 2020 | ¥1,380 (Before Tax)

A bright-red tomato sauce hamburger served with pumpkin cream soup and salad.

Shaun's Happy Halloween Dessert Assortment | ¥1,180 (Before Tax)

A sweet combo of pumpkin mont blanc and a pumpkin tart.

SHAUN THE SHEEP AND SHAUN'S IMAGE
ARE ™ AARDMAN ANIMATIONS LTD. 2020