New Limited-Edition Sakura Cherry Blossom Beauty Face Masks Released by LuLuLun
Japanese face mask and beauty brand LuLuLun released its new limited-edition cherry blossom scented face masks on Monday (February 1) to welcome in the Spring 2021 season early.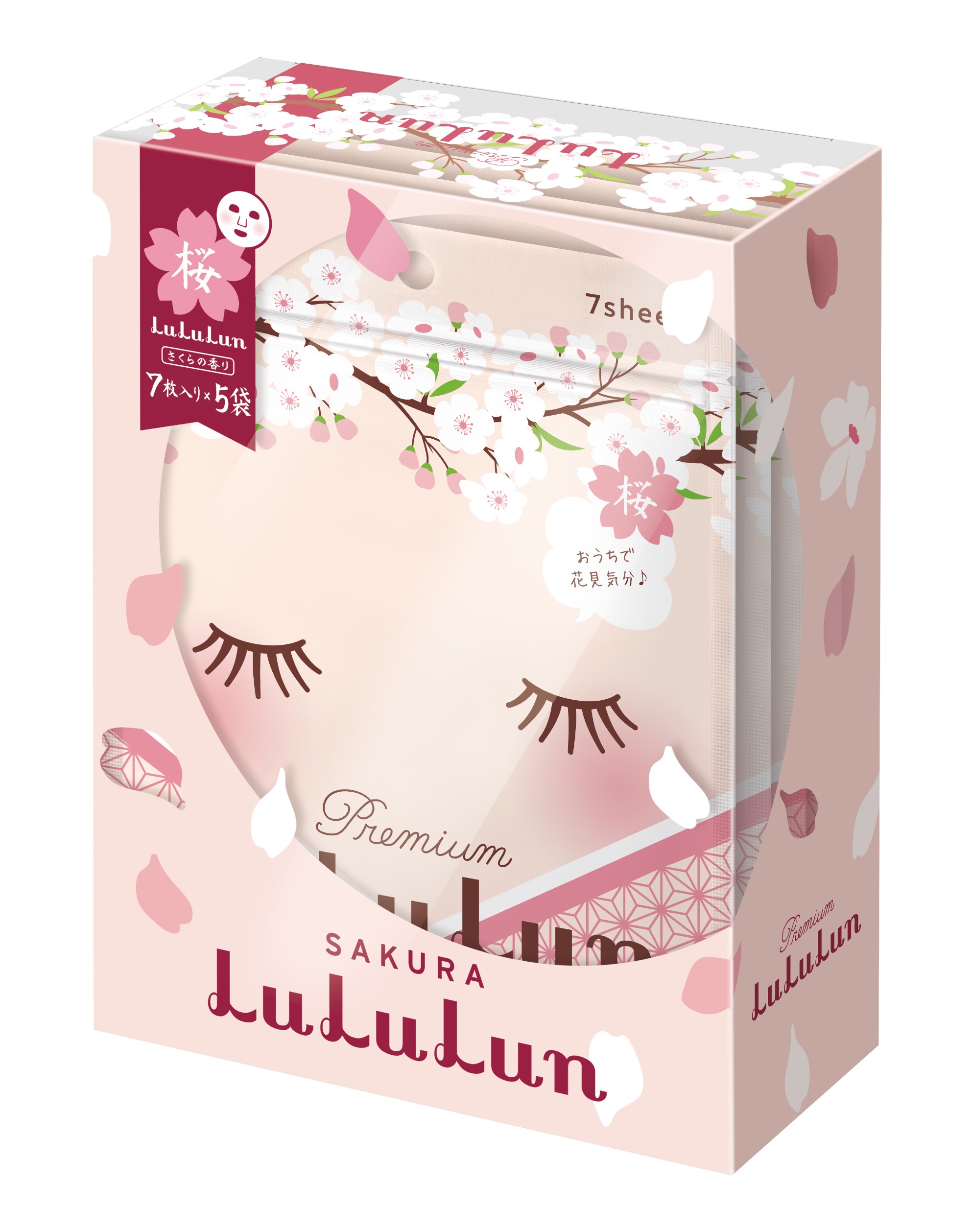 Spring 2021 Premium LuLuLun (Cherry Blossom Scent) | ¥1,600
Combined with springtime's beauty ingredient
Spring is the season when flare ups can happen and we need to be careful of UV light, humidity, and pollen. LuLuLun's products pride themselves on their moisturising properties, and their new cherry blossom face masks are no exception. They are combined with cherry blossom petal extract, lending a fragrant scent while leaving the skin smooth and beautiful.
Rape blossom oil for even smoother skin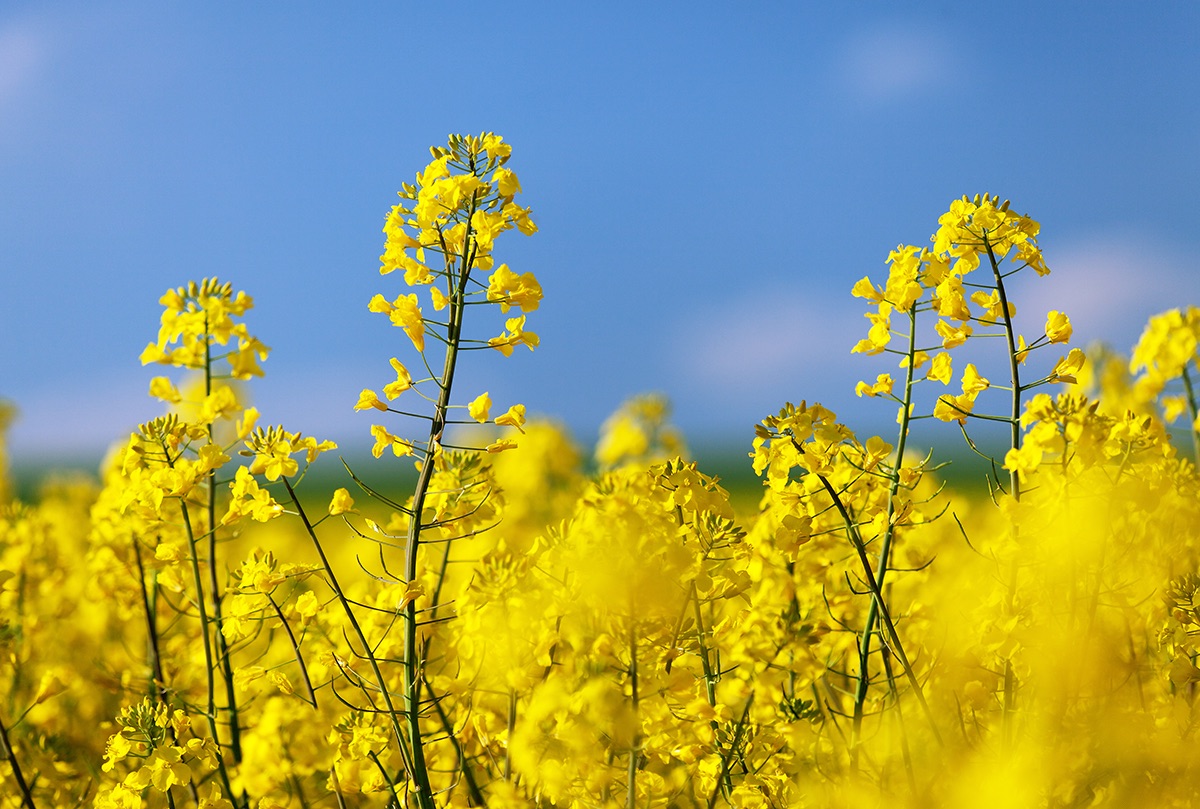 The rape blossom is another of Japan's popular flowers as they blossom and transform fields into rolling carpets of bright yellow. The face masks contain oil extracted from rape blossom seeds for an extra blanketing of smooth skin.
Coltsfoot extract equals healthy texture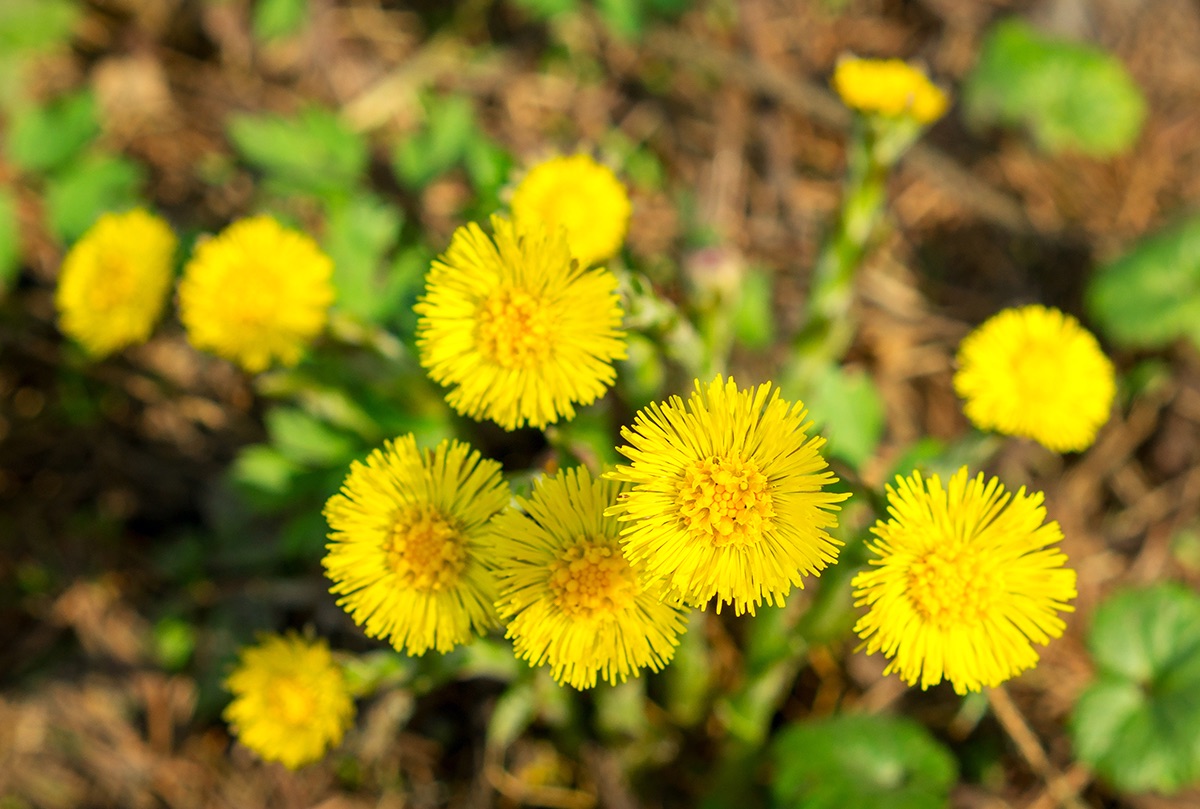 Also in the ingredient list is extract from the coltsfoot flower, a strong plant that is able to withstand winters to make it into the spring where it can finally reveal its delicate form. It serves to create a healthy complexion on the skin.
RELATED ENTRIES
Sailor Moon Eternal Inspired Face Mask Protects and Looks Kawaii

Bandai Namco Group released a new Sailor Moon Eternal themed face mask as part of their 'CHARA-MASK' line for adults on Premium Bandai on June 14.





CHARA-MASK Sailor Moon Eternal | ¥2,200 (Tax Included)

The face mask, based on the Sailor Moon Eternal anime film, was designed in collaboration with Sailor Moon's author Naoko Takeuchi. It's lined with sparkly rhinestones to give it a cute finish.

Bandai's CHARA-MASK series features reusable masks fitted with anti-odour and anti-bacterial filters which can be swapped out. They are also made from comfortable light mesh fabric, can be washed, and worn for long periods of time. They are sized at 100mm in width and 130mm in height.

©︎ 武内直子・PNP/劇場版「美少女戦士セーラームーンEternal」製作委員会

Information

CHARA-MASK – Sailor Moon Eternal

Released: June 14, 2021 (Available while supplies last)

Delivery: October 2021

Sakura Miku Blossoms On Merchandise at Hirosaki Sakura Matsuri 2021 in Aomori

Japanese anime, game, and hobby merch site CharaAni released a new collection of Sakura Miku merchandise on Monday in collaboration with the Hirosaki Sakura Matsuri 2021 festival.

Hirosaki Sakura Matsuri 2021 x Sakura Miku Line-Up

Folders | ¥450 Each (Tax Included)

Tapestries | ¥3,500 Each (Tax Included)

Acrylic Stands | ¥1,500 Each (Tax Included)

Holographic Pins | ¥550 Each (Tax Included) *Blind box, designs are random

Reversible Blankets | ¥5,500 Each (Tax Included)

Scarf Towel (Art by iXima) | ¥2,000 (Tax Included)

Happi (Art by iXima) | ¥6,000 (Tax Included)

Hand Towel (Art by Mamo) | ¥1,000 (Tax Included)

Motel Key Ring (Art by iXima) | ¥1,500 (Tax Included)

Teacups | ¥1,700 Each (Tax Included)

Flat Pouch (Art by iXima & Mamo) | ¥2,500 (Tax Included)

Drum Bag (Art by iXima) | ¥6,500 (Tax Included)

Full Graphic T-Shirt (Art by Morichika) | ¥5,500 (Tax Included)

Full Graphic Zipper Hoodie (Art by Hechima) | ¥9,900 (Tax Included)

Fashion Mask (Art by iXima) | ¥2,200 (Tax Included)

Desk Mat (Art by iXima) | ¥3,300 (Tax Included)

Shitakawa Rayaki Dove Whistle | ¥2,200 (Tax Included)

Music Box: "Haru o Matsu Hito" – PolyphonicBranch feat. Hatsune Miku

The Sakura Miku x Hirosaki Sakura Matsuri 2021 collection invites on board four artists: iXima, Mamo, Hechima, and Morichika who have created original artwork for the line-up. The items can be bought both at the festival and online.

The collection also includes Sakura Miku-inspired dove whistles made by Shitakawa Rayaki Tsuchi Ningyo, a clay doll company that has been around for over 200 years. The company began in the latter half of the Edo Period when Takaya Kanegura, who had learned how to make ceramics in the town of Chikuzen in Fukuoka, was employed by the Hirosaki Domain to build a furnace.

Miku fans can also get their hands on a music box which features an original song created for the festival called Haru o Matsu Hito ("Person Waiting For Spring"). It features artwork by iXima.

Art by iXima / Mamo / へちま / もりちか © Crypton Future Media, INC. www.piapro.net

Laforet Harajuku Welcomes New Stores For Spring 2021

Starting this month, Laforet Harajuku is readying itself for Spring 2021 with the rollout of items by high-end brands and shops, all with an audience in mind who simply love culture regardless of their age or gender.

4.23 | New Store Opening
《Floor 3.5F》circle in circle

circle in circle welcomes a diverse selection of brands such as l'atelier du savon, CHILD WOMAN, and more. The new store's concept is to act as the perfect place for an appointment with your wardrobe. Every month, the store will collaborate with various different people, and line the shop floor with outfits that will have customers feeling like a kind in a candy store. For its initial opening, circle in circle is collaborating with photographer Kensuke Hosoya.

4.9 | New Store Opening

《Floor 1.5F》LIBERTY TOKYO

"Freedom" is the keyword at LIBERTY TOKYO, where customers are encouraged that it's great to get your hands on the things you want, and great to wear the things you want to wear. The shop stocks a range of apparel and items that combine accessories and fashion. They even sell stickers, merchandise, and more. This custom select shop offers made-to-order products, making each and every one unique and the only one in the world. It also collaborates with artists and other brands.

3.12 | New Store Opening

《Floor 5F》OSEWAYA TOKYO

OSEWAYA TOKYO is an accessory shop offering everything from basics to trends. Their motto is "bring your happiness" which is melded into their range, spanning the latest trends to must-have dailies. They have everything you hope a store specialising in accessories would have.

4.9~6.6 | New Store Opening

《Floor B0.5F》GLAZE KOHL x NUTTY VINTAGE

GLAZE KOHL x NUTTY VINTAGE is a limited-time collaboration shop between chic apparel brand GLAZE KOHL and NUTTY, a vintage shop that first opened in 1995. They line-up features new Spring 2021 items as well as the "GLAZE KOHL add VINTAGE" corner which features a selection of vintage items picked out by designers who themselves are vintage buyers. NUTTY VINTAGE is also offering a huge selection of the best authentic vintage items. Customers can enjoy some little limited-edition gifts when shopping there which are being given out to commemorate the shop's opening.

5.22~6.4 | New Store Opening

《Floor 4F》Mansion Mikura

Mansion Mikura's main store is located at Harajuku Cat Street. This limited-time rendition is a 'mansion' with four tenants – a collection of four second-hand shops including SAUCE which stocks miscellaneous items and second-hand clothes, top ranking vintage name STEP A HEAD, side car charlie which specialises in 'maniac items,' and the long-selling brand vintagesheets.

6.5~7.25 | New Store Opening

《Floor 4F》SAUCE

SAUCE is another vintage store located behind Cat Street. For its limited-time opening, it's selling hats in collaboration with Antage which previously sold out, as well as its own upcycled vintage clothing, as well as vintage clothes, rugs, and more from overseas.

5.22~5.30 | New Store Opening

《Floor 0.5F》vanilla(B0.5F)

vanilla will provide a diverse line-up of unique fashion as well as brands such as att production, room boy pony, phemesaccessories, and more.

5.31~6.6 | New Store Opening

《Floor 0.5F》Ochame Department

At Ochame Department, they believe simply being cute is being, and being the same as others is boring. Their fashion stock and handmade bits and bobs are imbued with the magic to make customers smile.

CLEAN KEEPERS Regular Member Uniforms

CLEAN KEEPERS is a cleaning project that takes place every Saturday at Laforet Harajuku in the hopes of creating a clean town and in turn clean hearts for all. Their uniform worn by regular members has changed into a blouson and one piece produced by ehka sopo on Floor B1F of Laforet. The blouson has a retro feel to it while the one piece has long sleeves and is inspired by 19th century British maids.

CLEAN KEEPERS

Running: Saturdays @ 10:30-12:30 (Booking Required/Cancellation if it rains)毎

Tokyo Revengers Anime Series to Release Exclusive Merchandise Collection

Japanese anime and manga online store CharaAni is releasing an exclusive new Tokyo Revengers anime merchandise collection this June.

Customers who purchase any of these items on the website can pick between one of five postcards that they'll receive for free. Check out the designs below.

Free postcard with every purchase

The Line-Up

Embroidered Patches | ¥770 Each or Entire Box ¥6,610 | Releasing: July 2021

A collection of embroidered patches featuring the characters from Tokyo Revengers. Each is around 10cm in size and can be used in a variety of ways.

 

Mikey and Draken T-Shirts | ¥16,500 Each | Releasing: June 2021

Two work-style tees with the initials TG embroidered on the front and featuring different designs on the back of Mikey and Draken.

A4 Folders | ¥440 Each | Releasing: June 2021

Washable Face Masks | ¥2,200 Each | Releasing: June 2021

A collection of stylish reusable face masks made from a light material that makes them perfect for the hot summer weather.

©和久井健・講談社/アニメ「東京リベンジャーズ」製作委員会

Tokyo Tower Gets Decorated With 333 Koinobori Carp Streamers

Tokyo Tower's annual "333 Koinobori" event returns for Spring 2021 which sees 333 colourful carp streamers adorning the 333-meter-tall tower. The decorations will blow in the Tokyo breeze until May 9.

Koinobori streaming up Tokyo Tower's base

Giant 'Sanmanobori' streamer

Flying alongside the koinobori is also a 'sanmanobori,' a giant streamer that stands out from the rest at 6 meters in length. This Sanmanobori flies every year as a message of support to the city of Ofunato in Iwate which was devastated during the Great East Japan Earthquake.

Experience an Indoor Hanami Cherry Blossom Flower Viewing at Ofuro Cafe Bijinyu

Ofuro Cafe Bijinyu is now hosting its "Air Hanami" event where customers can enjoy a safe and socially-distanced Hanami flower viewing experience this spring.

Ofuro Cafe is a relaxing space that feels like you've been invited to a friend's house. You can enjoy coffee, magazines, the massage chair, rent a PC, and more, all for free.

In the middle of the cafe is a 3-meter tall cherry blossom tree to recreate that Japanese springtime feel. There are also some cherry blossom-themed souvenirs available for purchase.

With social gatherings and outdoor picnics being restricted in Japan for this year's Hanami season, Ofuro Cafe offers a space where people can do it safely. They can chat, read a book, play board games, and more beside the cherry tree for a tranquil flower-viewing experience.

Information

Ofuro Cafe Bijinyu

Address: 15-15 Kagoue, Aoi Ward, Shizuoka

TEL: 054-252-1126

Ofuro Cafe Bijinyu Official Website: https://ofurocafe-bijinyu.com/

Cherry Blossom Chocolate and Soda Releases From MAISON CACAO

Japanese aromatic raw chocolate brand MAISON CACAO is launching a new Kamakura-based brand called Shiki to Maison ("Four Seasons & Maison") which will feature chocolates that capture the events and culture found throughout the four seasons in Japan.

The first entries to the series are cherry blossom chocolates which are available from March 26 to April 4, as well as cherry blossom drink which can be enjoyed on March 27 and 28.

 

Aroma Raw Chocolate SAKURA ¥2,200 / Cacao Vinegar Soda SAKURA ¥550 (Before Tax)

Aroma Raw Chocolate SAKURA

Indulge in a box of these luxury cherry blossom chocolates which are made with 100% cacao powder which have a refreshing white chocolate aftertaste. The chocolates are made with cherry blossom as well as a fresh cream laced with salt-pickled cherry blossom. They also include a paste made from liquid drawn from cherry blossom petals. It's a taste of Japanese spring with every bite.

Cacao Vinegar Soda SAKURA

This springtime beverage includes a cacao vinegar made from cacao pulp and is coupled with fragrant cherry blossom. This one is available at the Komachi and Cacao Hanare branches as well as at CHOCOLATE BANK.

Information

Shiki to Maison Sakura Sweets

Japanese Product Name: 四季とメゾン 桜スイーツ

Serving: March 26, 2021 – April 4, 2021

MAISON CACAO Official Website: https://onlineshop.maisoncacao.com/

Japanese Springtime Flowers Bloom a Delicious Menu at TREE by NAKED Yoyogi Park

Spring has arrived at TREE by NAKED Yoyogi Park, a cafe run by NAKED that's located in Yoyogi Park in Shibuya, Tokyo. On Monday, the cafe launched a seasonal menu which incorporates a variety of spring flowers like cherry blossoms, showy's baby breath from Kumamoto, keiou-zakura from Yamagata, and more.

TREE by NAKED Yoyogi Park first opened in July 2017. It's an experience-based art restaurant where customers can enjoy Japan's latest cutting edge technology and next-generation gastronomy. Its popularity has risen rapidly, earning itself a reputation for offering an experience that stimulates all five of the senses, as well as for its photogenic interior decor.

With the pandemic restricting travel in Japan, people are unable to visit places far away across the country, and so the cafe is bringing a little bit of different places around Japan, namely their flowers, in collaboration with JA Kumamoto Uki and JA Yamagata.

Kumamoto is the only place in Japan that grows show's baby breath. They are raised with the prefecture's rich water and soil to blossom beautiful white and pink. These flowers can not only be enjoyed at TREE by NAKED Yoyogi Park as decorations, but customers can actually buy a bouquet of them too. Thanks to the skills of producers, the flowers can be grown out of season over a long period running from December to April, allowing people to enjoy their gorgeous springtime hues even if it's not spring.

Açaí Lemonade – Eat In ¥825 / Takeout ¥810

Cherry Blossom & Strawberry Nicecream – Eat In ¥770 / Takeout ¥756

"Power & Healthly" are the concepts for the lunch and cafe-time menu which includes both food and drink. The cafe's popular homemade açaí lemonade has been turned into a springtime version with fresh cherry blossom petals. There's also a vegan-friendly ice cream made with banana, avocado, soy milk, and a blend of strawberry and cherry blossom. It has a slight salt tang to it.

Vegan Cherry Blossom Latte – Eat In ¥770 / Takeout ¥756

Vegan Avocado & Sprout Sandwich – Eat In ¥1,100 / Takeout ¥1,080

The cafe's popular cherry blossom latte from last year returns with a soy milk base. There's also sandwiches, including a vegan one fried in coconut oil.

Strawberry Mille-Feuille – Eat In ¥1,650

The cafe's strawberry mille-feuille is so popular that they have to make a limited batch each day. It's even been featured on Instagram. With the strawberry season here, customers can enjoy fresh whole strawberries topping their dessert.

The cafe will also be running an evening cafe and bar experience with a range of desserts, food, and alcohol.

Information

Spring Menu

Released: March 15, 2021

Where: TREE by NAKED Yoyogi Park

Address: 1-10-2 Tomigaya, Shibuya, Tokyo

Opening Hours: 11:00-20:00 (EVENING CAFÉ & BAR TIME from 16:00) *Last orders at 19:00

Closed: Tuesdays/Wednesdays

TEL: 03-6804-9038

TREE by NAKED Yoyogi Park Official Website: https://tree.naked.works/yoyogi/

Snoopy Cherry Blossom Marshmallow Latte and Lemonade Serve Up at PEANUTS Cafe Nakameguro This Spring

PEANUTS Cafe Nakameguro is now serving up two new cherry blossom beverages for the spring season: the Sakura Lemonade and Sakura Charred Marshmallow Latte, both of which are now available to order until April 11.

Sakura Charred Marshmallow Latte ¥700 (Before Tax) / Sakura Lemonade ¥650 (Before Tax)

PEANUTS Cafe Nakameguro serves limited-time drinks every cherry blossom season in Japan, and this year is no different. Both beverages capture the cute pink tones of the country's national flower which invite feelings of springtime walks and Hanami flower viewing.

(C) 2021 Peanuts Worldwide LLC

Information

PEANUTS Cafe Nakameguro Spring 2021 Drinks

Serving: March 20, 2021 – April 11, 2021

Address: PEANUTS Cafe Nakameguro, 2-16-8 Aobadai, Meguro-ku, Tokyo

TEL: 03-6452-5882

Official Website: http://www.peanutscafe.jp/

Kirby Café Begins Serving its Spring Picnic Themed Menu

The Kirby Café branches in Tokyo and Hakata rolled out their Spring 2021 menu on Friday which is set to run until June 6. Themed on a springtime picnic, the line-up includes three items: six siz different temari-zushi servings, cherry blossom mochi, and a cherry blossom latte, all inspired by the Kirby video game series.

The Menu

Cherry Blossom Temari-zushi: Eat In ¥2,178 / Takeout ¥2,138

A serving of six sushi rolls perfect for a spring picnic. Each roll features designs that will be instantly-recognisable to Kirby fans.

Souvenir – Lunchbox (4 Designs)

Kirby's Spring Search | ¥1,078 (Tax Included)

Kirby is playing hide and seek under the cherry blossom tree in this cute dish which is adorned with shiny coloured candy.

Cherry Blossom Latte | ¥968 (Tax Included)

A light pink-coloured cherry blossom latte with a touch of salt. Mix everything together for a tasty sipping experience.

Touken Ranbu -ONLINE- Releases Cloth Face Masks With Filters

Bandai has released a new set of face masks inspired by the free-to-play collectible card browser and smartphone video game Touken Ranbu -ONLINE- which are now available to purchase on their official shopping site Premium Bandai.

Set A: Yagen Toushirou & Hakusan Yoshimitsu / Set B: Kashuu Kiyomitsu & Yamatonokami Yasusada / Set C: Taikogane Sadamune & Shokudaikiri Mitsutada – ¥1,650 (Tax Included)

The lightweight face masks are made by CHARA-MASK, a long-standing Japanese mask specialist store. They use replaceable filters and are made from a special mesh material that makes them more comfortable to wear over long periods of time without getting stuffy. They are also equipped with adjustable strings to fit many face types, and of course are washable so can be reused.

(C)2015 EXNOA LLC/Nitroplus

Cherry Blossom Loungewear Collection by gelato pique Arrives in Time For Spring

Japanese luxury loungewear brand gelato pique is readying itself for spring with its new pink cherry blossom-inspired 'SAKURA COLLECTION,' set to release at gelato pique stores and its online store on March 19.

The Line-Up

'Smoothie Light' Scallop Cardigan ¥6,820 (Tax Included) / 'Smoothie Light' Scallop Long Cardigan ¥7,480 (Tax Included)'

The 'Smoothie' cardigans are made of light material that's smooth to the touch and come in cute designs.

Petal Motif Satin Shirt ¥6,820 (Tax Included) / Petal Motif Satin Short Pants ¥4,620 (Tax Included)

Pink satin loungewear adorned with gorgeous petals.

Tiered Dress ¥8,140 (Tax Included)

An airy cotton dress with a beautiful feminine silhouette.

Organdy Eco Bag ¥2,640 (Tax Included) / Mask Pouch ¥2,420 (Tax Included) / Mesh Mini Pouch ¥2,640 (Tax Included) / Mesh Pouch ¥2,640 (Tax Included) / Mesh Vanity Pouch ¥3,520 (Tax Included)

Sort your cosmetics and bits 'n' bobs with this heart-filled collection of pouches, and store your face mask away safely with the mask pouch.

Hair Mist ¥1,870 (Tax Included) / Hand Soap ¥1,034 (Tax Included)

gelato pique's popular hair mist and hand soap arrive in spring season limited-edition packaging.