Sega has announced the release of Phantasy Star Online 2 Episode Oracle -ARKS Ship no Enka-, a CD to commemorate the 20th anniversary of the popular free-to-play online action roleplaying game Phantasy Star Online 2. The CD will be released on April 28, 2021.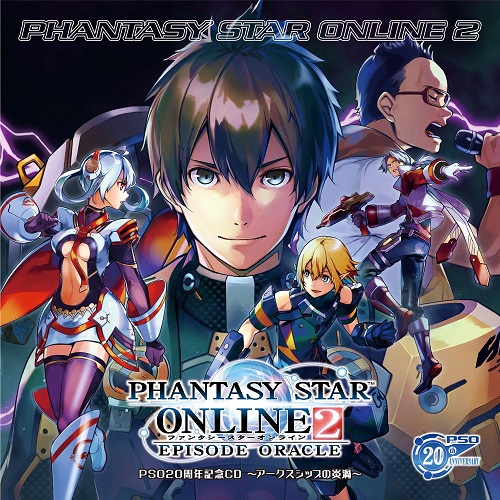 CD Cover Art
The full track list has yet to be announced but it will include Burning Hearts -Honoo no Angel- by ASH, Angels with Burning Hearts by Takenobu Mitsuyoshi. As well as these two newly-recorded songs, it will also include a re-edit and new version of the original Burning Hearts -Honoo no Angel-. The CD also includes a new voice drama.
The CD's cover art pays homage to the original artwork for Burning Rangers, an action game published by Sega for the Sega Saturn back in 1998.
 ©SEGA/PHANTASY STAR PARTNERS 2019
Information
Phantasy Star Online 2 Episode Oracle -ARKS Ship no Enka-
Japanese Title: ファンタシースターオンライン2 エピソード・オラクル」~アークスシップの炎渦~
Release Date: April 28, 2021
Phantasy Star Online 2 Official Website: https://pso2.com/agegate