adidas Originals Releases ABC Mart Exclusive Models
adidas Originals released an exclusive model of its Forum Low trainers at ABC Mart in Japan on March 18. The brand teamed up with Kamiyado, a Japanese idol group from Harajuku, to create a concept video in promotion of the trainers. Check it out below.
adidas Originals x Kamiyado Concept Movie
The video features each member wearing completely different styles, but all with a sense of Japanese pop culture to them as you'd expect from a group who formed in the hub of Japanese pop and kawaii culture – Harajuku!
adidas Originals x ABC Mart Limited-Edition Models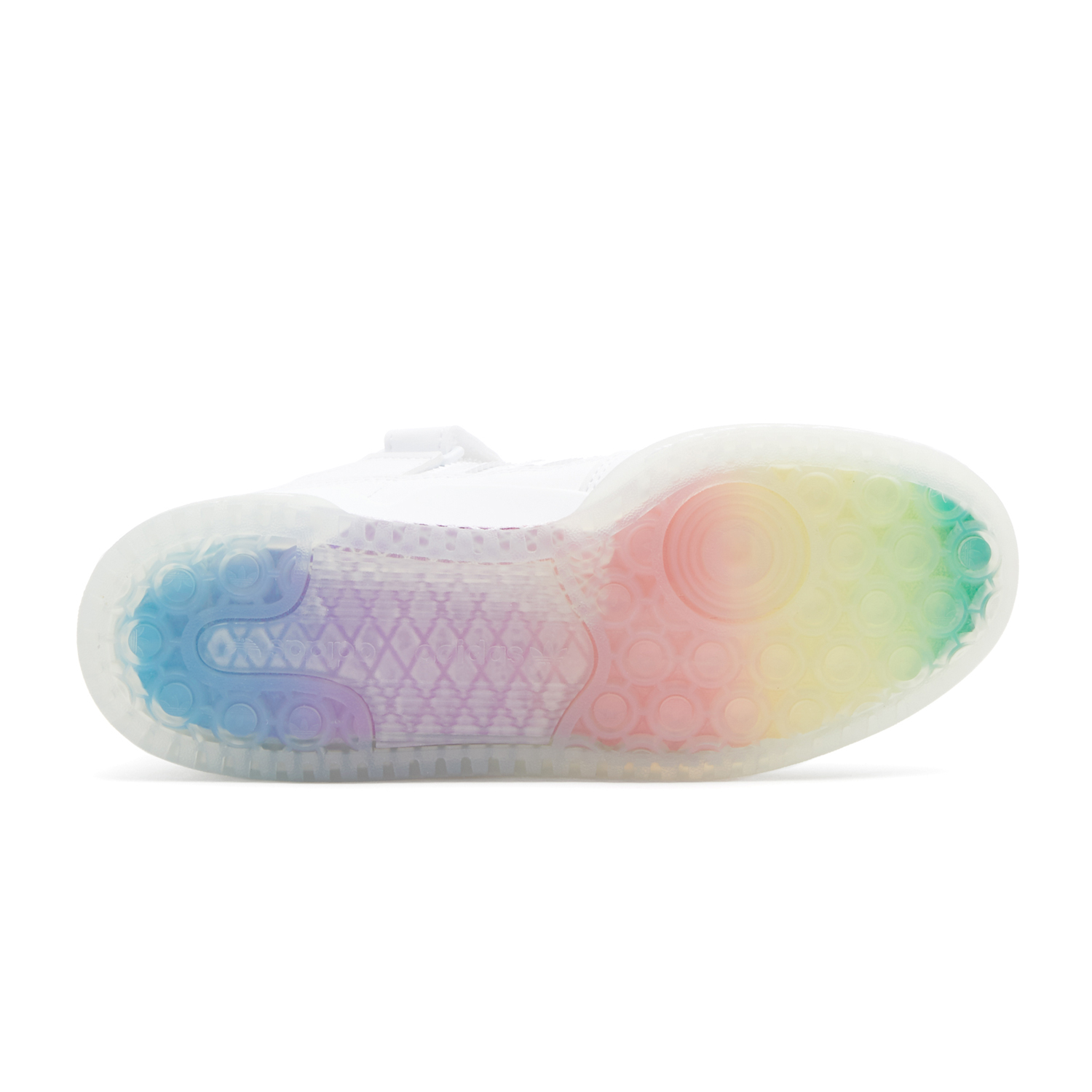 FORUM LOW GX2722 10,989円(税込)
FORUM LOW GX0214 | ¥10,989 (Tax Included)
FORUM LOW GX4991 | ¥10,989 (Tax Included)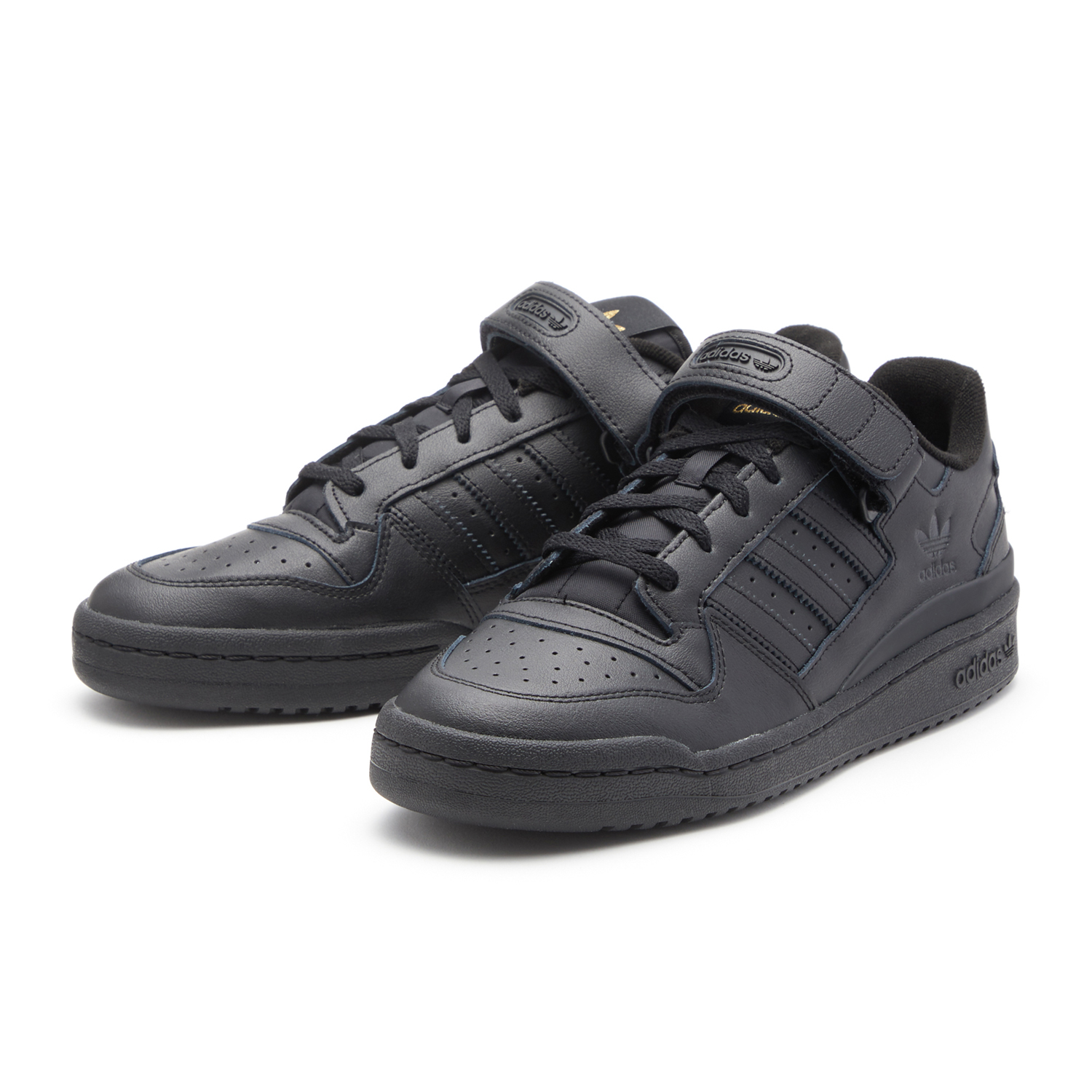 FORUM LOW GX4992 | ¥10,989 (Tax Included)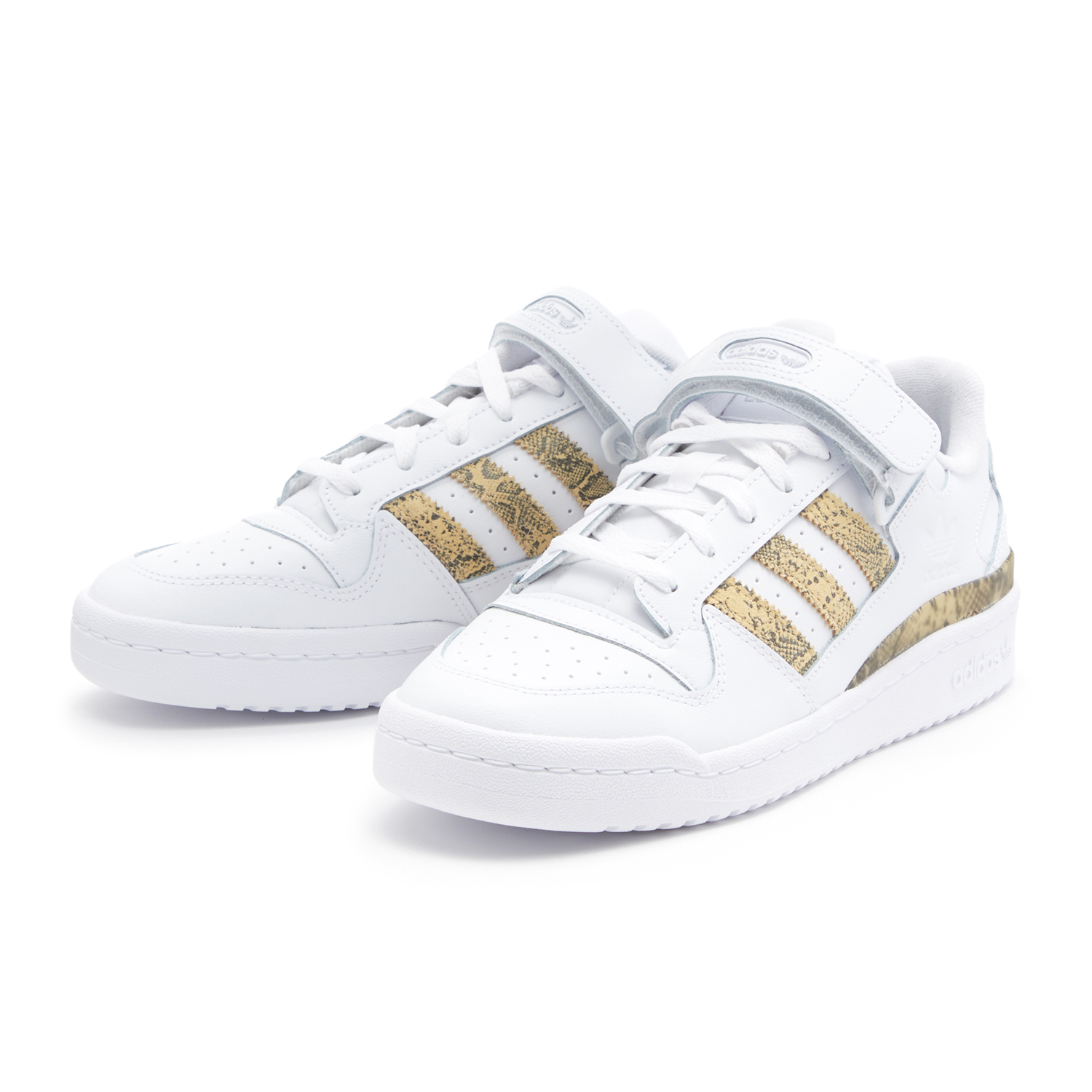 FORUM LOW GX4993 | ¥10,989 (Tax Included)
The trainers reimagine the original colours of the Forum Lows for the new season. The shoelaces and mid-soles are decked out with vibrant colours, and the iconic adidas Three Stripes glimmer in glitter.
Information
アディダス オリジナルス「フォーラム ロー」ABC-MART限定モデル
発売開始:2021年3月18日(木)
取扱店舗:全国のABCマート各店
RELATED ENTRIES
Adidas Pays Homage To Dance Culture in collaboration With atmos pink & JENNY KAORI

Adidas Japan is releasing new sportswear collection in collaboration with Japanese sneaker select shop atmos pink and Japanese illustrator JENNY KAORI. The collection pays homage to dance culture.

The collection will be available at adidas retail shops, Adidas app and the adidas online shop from August 7 and at the atmos stores from July 31.

To celebrate the launch of collection, exclusive items will be distributed as purchase benefits at atmos pink shops and atmos online shop from July 31. JENNY KAORI's art exhibition will be held at atmos pink Flagship Harajuku from July 31 and atmos pink Shinsaibashi from August 21. 

W atmos pink x Jenny Kaori Collection


Windbreaker jacket ¥9,898 (Tax Included)

Windbreaker jacket ¥9,898 (Tax Included)

Detachable Trousers ¥9,339 (Tax Included)

Detachable Trousers ¥9,339 (Tax Included)

Utility Vest ¥8,239 (Tax Included)

Utility Vest ¥8,239 (Tax Included)

Mini T-shirt ¥5,489 (Tax Included)

Mini T-shirt ¥5,489 (Tax Included)

Hoodie ¥8,239 (Tax Included)

スウェットプルオーバーフーディー8,239円  (税込)

Sweatshirts ¥8,239 (Tax Included)

Sweatshirts ¥8,239 (Tax Included)

Sakosh ¥4,059 each (Tax Included)

Reversible Jacket ¥4,059 (Tax Included) 


 

This collaboration was born out of a desire to bring surprise and newness to the women of today, who are full of potential. Inspired by the sport of dance, the collection draws on Adidas' heritage of sport, style and culture to create a collection dedicated to the next generation of women, from the field to the street, who are living in the present and will be the future.



The graphics used in this collection are based on the image of the "empowered woman". Each print has a message to empower women in the world and Jenny's iconic graphic, which is used throughout the product, glows in the dark.

Don't miss out on these playful and empowering fashion items. 

©2021 adidas Japan K.K. adidas and the Badge of Sport are registered trademarks of adidas.

ASICS Supports Digital Artists With NFT Shoe Auction

Japanese shoe brand ASICS is running new digital shoe auction featuring two new designs. The auction, which makes use of non-fungible tokens (NFT), is taking place from July 16-20 on OpenSea.

This marks the first time that ASICS is debuting a new design using NFTs before physical models are released. The Sunrise Red NFT Collection is a 189-piece auction featuring nine different digital items from the brand's sportswear line-up such as running shoes, sports-style shoes, sandals, and more.

The line-up, which is comprised of nine different models, consists of limited-edition releases of 20 units for each shoe. Each also features a Gold Edition release, a metallic gold version.

ASICS has also announced that all the proceeds made from the auction will go towards supporting digital artists as part of the ASICS Digital Goods Artist-In-Residence Program.

Nike x atmos Release Exclusive Japanese Collection

atmos teamed up with Nike as part of their 'Move to Zero' sustainability project to release a collection of Japan-exclusive colours of the Space Hippie model on Monday.

The Line-Up

NIKE SPACE HIPPIE 01 | ¥15,400 (Tax Included)

NIKE SPACE HIPPIE 02 | ¥18,150 (Tax Included)

NIKE SPACE HIPPIE 03 | ¥21,450 (Tax Included)

OVER PRINT T-SHIRT (GUCCIMAZE) | ¥6,600 Each (Tax Included)

OVER PRINT T-SHIRT (COIN PARKING DELIVERY) | ¥6,600 (Tax Included)

OVER PRINT T-SHIRT (BOTANIZE) | ¥6,600 (Tax Included)

Free EMAKE CUSHION to the first 50 people

Space Hippie is Nike's exploratory footwear collection inspired by life on Mars—where materials are scarce and there is no resupply mission. Created from scraps, or "space junk", Space Hippie is the result of sustainable practices meeting radical design. The uppers are made from recycled polyester, and soles are a combination of Nike's impact absorbing material used when making their ZoomX foam and material scraps. The plain shoebox, too, is made from recycled materials.

This new sustainable collection are upcycled designs made in collaboration with atmos, atmos pink, UNDEFEATED, BAI, and X-girl. There's also a collection of t-shirts which are available on first-come, first-served basis to those who pick up a pair of Space Hippie sneakers. Designs were made by popular graphic artists GUCCIMAZE and COIN PARKING DELIVERY as well as the up-and-coming shop BOTANIZE.

Onitsuka Tiger x Doi Tung Sustainable Sneaker Collection Revealed

Onitsuka Tiger has announced the release of a new sneaker collection in collaboration with the Doi Tung Development Project in Thailand. The collection will be released on May 24 at Onitsuka Tiger stores in Omotesando, Osaka Shinsaibashi, and Kobe, as well as the brand's online store.

MEXICO 66 Unisex Model | ¥13,200 (Tax Included)


MEXICO 66 PARATY Unisex Model | ¥11,100 (Tax Included)

SERRANO Unsiex Model | ¥11,000 (Tax Included)


MEXICO 66 Thai Exclusive Model

Onitsuka Tiger is a Japanese sports fashion brand that combines heritage and innovation to create contemporary collections.

The Doi Tung Development Project is the leading project of Mae Fah Luang Foundation, a non-profit organisation. Onitsuka Tiger has banded together with the project to create sustainably-produced sneakers .





The Onitsuka Tiger x Doi Tung collection shines a spotlight on the traditional craftsmanship of Thailand's craftsmen in three models: MEXICO 66, MEXICO 66 PARATY, and SERRANO. The sneaker's designs feature hand-woven textiles inspired by traditional patterns from Thai culture. These textiles take a week to produce by hand from start to finish and are softer than fabric woven by machines. The combination of red and blue serves as a nod to Onitsuka Tiger's signature look. The red and yellow fusion on the soles also represents the key colours of Doi Tung and Onitsuka Tiger.

 

The collaboration not only serves as an homage to Thai handiwork, but as an opportunity to create more jobs too. The sneakers also represent the relationship between Thailand and Japan.

 

Japanese Illustrator Cotoh Tsumi Opens Exhibition in Tokyo

Japanese illustrator Cotoh Tsumi is now holding a solo exhibition of her iconic artwork at the atmos propeller street branch of Japanese sneaker select shop atmos in Tokyo. The exhibition, which is themed on girls wearing sneakers, is running until May 9.

Cotoh Tsumi became well-known for creating the visuals for the Japanese music unit YOASOBI. They also created the main visual for the atmos con Vol.8 event held last month and even released a capsule collection. Now, their "q" exhibition is being held at atmos propeller street's Anicoremix Gallery. The subheading for the exhibition reads, "You understand surface-level cuteness, but if you say you know anything about me, you're a liar." The exhibition brings together illustrations from the artist's archive.

Exclusive merchandise will also be sold such as t-shirts and posters

Japan Releases its First Virtual Sneakers AIR SMOKE 1™ Worldwide

1SEC is a virtual reality company specialising in the development of AI and 3D virtual human technology. It has offices in both Los Angeles and Tokyo. It also owns its own digital fashion label, 1Block, from which it released Japan's first-ever virtual sneakers, AIR SMOKE 1™, on Thursday (April 22).

Copyright © 2021 1SEC Inc. All Rights Reserved.

AIR SMOKE 1™

CONCEPT

"These collectible virtual sneakers are inspired by the iconic silhouettes that we've all seen before. The rainbow color scheme is a symbol of diversity values, the unreal smoke gushing from the sole, the flowing texture and exuberance are inspired by the hippie movement of the past."

Copyright © 2021 1SEC Inc. All Rights Reserved.

Information

AIR SMOKE 1™

Order Window: April 22, 2021 at 20:00 (JST) – April 28, 2021 at 19:59 (JST)

1SEC Official Website: https://www.1sec.world

Stylish Bags and Sneakers Arrive at Camper's Pop-Up Shop in Isetan Shinjuku

Shoe, boots, and sneaker brand Camper opened a pop-up shop at Isetan Shinjuku on Wednesday which is set to run until April 27. The shop is a collaboration with Japanese textile designer Masaru Suzuki who has provided his iconic designs to a collection of bags and sneakers that you can get your hands on. The shop also has a display designed by Suzuki.

Pop-Up Store Line-Up

HOP STEP LIFE | ¥19,800 (Tax Included)

ANIMAL BISCUIT | ¥22,000 (Tax Included)

CHARM POINT | ¥5,500 (Tax Included)

TWINS by MASARU SUZUKI (Women's) | ¥25,300 (Tax Included)

TWINS by MASARU SUZUKI (Men's) | ¥25,300 (Tax Included)

TWINS by MASARU SUZUKI (Kid's) | From ¥12,100 (Tax Included)

Men's Building – "CAMALEON 1975" Pop-Up Store

Men's Building Pop-Up Store Original Novelty

This marks Camper's third long-awaited collaboration with Masaru Suzuki and the first in four years, and this time the series adds shoes to the mix in addition to the popular bags. Suzuki visited Camper's main office in Majorca, Spain, for detailed discussions on the designs.

Suzuki is set to attend the pop-up event on April 17. Customers who spend over ¥5,500 (tax included) on this day will receive a fabric swatch signed by Suzuki. Additionally, the men's building of Isetan Shinjuku is also opening its CAMALEON 1975 pop-up shop once again selling shoes made from recycled materials from Camper. Those who spend over ¥14,300 (tax included) at this shop will receive a free eco-friendly bag made from 100% recycled nylon.

Information

ISETAN x CAMPER Pop-Up Store

Running: April 14, 2021 – April 27, 2021

Where: Isetan Shinjuku

ISETAN x CAMPTER/Masaru Suzuku: Main Building Floors 1F & 2F

CAMALEON 1975: Men's Building Floor B1F
Opening Hours: 10:00-20:00

Official Website: https://www.camper.com/

KEEN x Murasaki Sports Collaborate on Footwear Release

Murasaki Sports and outdoor/footwear brand KEEN released a new limited-edition model of KEEN's NEWPORT H²O shoes, the NEWPORTのH2, on April 10.

KEEN x Murasaki Sports Limited Edition "NEWPORT H2"

The designer for the alternative models is GRINDLODGE garage project who have captured the gorgeous ocean with the sun and trees reflected on the water surface on them. This design is created using the company's grinder tool which makes each and every pair of shoes unique. The footwear is equipped with KEEN's Newport H2 technology so they can be worn both in and out of the water.



Murasaki Sports is donating 10% of the proceeds made from these limited-edition models to Umi Sakura to help keep Japan's oceans clean. Additionally, Umi Sakura, Murasaki Sports, and KEEN will begin rolling out their two-month #ACTIONFORCHANGE campaign this month in the run up to World Oceans Day which begins on June 8, 2021.


Murasaki Sports aims to teach more people engaged in sports such as surfing about importance preserving the environment through this campaign and footwear release. The brand is one supported by the youth of Japan, so the campaign hopes to pass down these messages of sustainability to young people.

Information

KEEN x Murasaki Sports Limited Edition Newport H2

Released: April 10, 2021 (Limited Edition)

Where: Murasaki Sports

Online Store: https://bit.ly/3cJmKAR

#ACTIONFORCHANGE Instagram Campaign

Running: April 5, 2021 – June 30, 2021

Present for Participating: Special tongs that can be used for picking up trash, camping, and more

How to Participate

・Method A: Post a photo of you in action

Take a photo of you that captures making the ocean beautiful and post on Instagram with the hashtag #アクションフォーチェンジ and/or #ACTIONFORCHANGE and tag Umi Sakura @umisakura_official

・Method B: Repost the official campaign posts

Repost the posts on Umi Sakura @umisakura_official, KEEN @keen_japan, and Murasaki Sports' @murasakisports_official, that have the hashtag #アクションフォーチェンジ on them along with the hashtag #アクションフォーチェンジ and tag Umi Sakura in your post.


*Winners will receive a DM from Umi Sakura's official Twitter account (@umisakura_official)

Umi Sakura: https://umisakura.com/

New Balance Reunites With Natsume Mito on New Sneaker Collection

It's been seven years since New Balance Japan launched its 'Sneaker and Me' campaign in collaboration with Japanese model Natsume Mito. The pair have now come together again in promotion of the brand's new edition of its 996 models, the 'WL996' lifestyle models for women, with Mito donning the sneakers in a look-book of outfits coordinated by Mito herself.  "Even though the sneakers and their form haven't changed since I first wore them back then," she explains, "I really felt that these 996's lend more room to look good on adults. I also understand why these shoes have been loved for so long. I want to become someone like that too, so I admire the appearance of the 996's."

Mito shows off her looks in a short interview with New Balance in the video below.

The 996 models followed the 990's which released in 1982 as the third in the 99X series. They made their debut in 1988 in the US and have long since been enjoyed not only as running shoes but everyday shoes too. They're a long seller in New Balance's books.

A BATHING APE® Releases UNKLE/MO WAX "Original Headz" Collection

BAPE will releases its new A BATHING APE® VS UNKLE/MO WAX "Original Headz" collection in Japan as well as via the brand's US site on March 20.

The Line-Up

UNKLE BAPE STA™ | ¥28,000 (Before Tax)

UNKLE X BAPE® TEE | ¥8,000 (Before Tax)

UNKLE POINTMAN LOGO TEE | ¥8,000 (Before Tax)

UNKLE POINTMAN LOGO RELAXED CREWNECK | ¥21,000 (Before Tax)

UNKLE x BAPE® WIDE FULL ZIP HOODIE | ¥34,800 (Before Tax)

UNKLE MWA CAMO MA-1 | ¥49,800 (Before Tax)

UNKLE MWA CAMO M-51 HOODIE JACKET | ¥49,800 (Before Tax)

James Lavelle (UNKLE)

BAPE describes this collection of sneakers, sweatshirts t-shirts, and more as: "Featuring UNKLE original point men, UNKLE sounds (both by Futura 2000 ) and Psyence fiction logos, original headz slogan and M.W.A (MO WAX ARTS ) camo, which was designed in 1999 by Ben Drury and James Lavelle featuring elements by Futura 2000 (who was collaborating with MO WAX and UNKLE, creating artwork and graphics), inspired by the graphic camouflage trend of the time, the M.W.A camo has become a constant theme throughout MO WAX and Unkle's identity."

atmos x New Balance Reveal Sneaker Collaboration Collection

Japanese sneaker select shop atmos is releasing new models of the M5740 sneakers in collaboration with New Balance on March 20. The models take inspiration from the beachside.

NEW BALANCE x atmos M5740AT "Beachside" | ¥16,000 (Before Tax)

The sneakers take New Balance's iconic 574 models which were first released in the 80's and add a 90's wave design to create a next generation of models. They are coloured beige as inspiration from the beach with the light blue tones representing the waves of the ocean. The tie-dye section imagines the blue sky fading as the sun sets for the evening.

PALLADIUM x SMILEY Drop 'Be Kind' Sneaker Collection

Japanese brands PALLADIUM and SMILEY have released their fourth sneaker collection together. For this collaboration, the line-up's theme is "BE KIND" and focuses on friendship, loving our neighbours, bonds, and laughter.

The Collection

PAMPA HI BE KIND Black | ¥10,450 (Tax Included)

PAMPA HI BE KIND Yellow S-Rush | ¥10,450 (Tax Included)

PAMPA OX BE KIND | ¥9,350 (Tax Included)

PAMPA OX BE KIND Yellow S-Rushi | ¥9,350 (Tax Included)

The collection aims to promote smiles, happiness, and positivity to people during these dark times. The sneakers arrive in two models: PAMPA HI BE KIND which feature fun smiley faces on the heels, and PAMPA OX BE KIND which has the smiley faces in a wide print on the uppers. As well as these high-cut and low-cut versions, the collection introduces a yellow version of S-Rush models which is available at S-Rush in Harajuku as well as four other branches in Japan and online.