BEASTARS Anime Series Releases Japanese Design Coin Purses, Ballpoint Pens and More
Waki Print Pia released a collection of handtowels, handkerchiefs, and ballpoint pens on Friday which feature designs inspired by the popular TV anime series BEASTARS. The designs have a traditional Japanese look to them and are all handmade in Japan, so they're of high quality.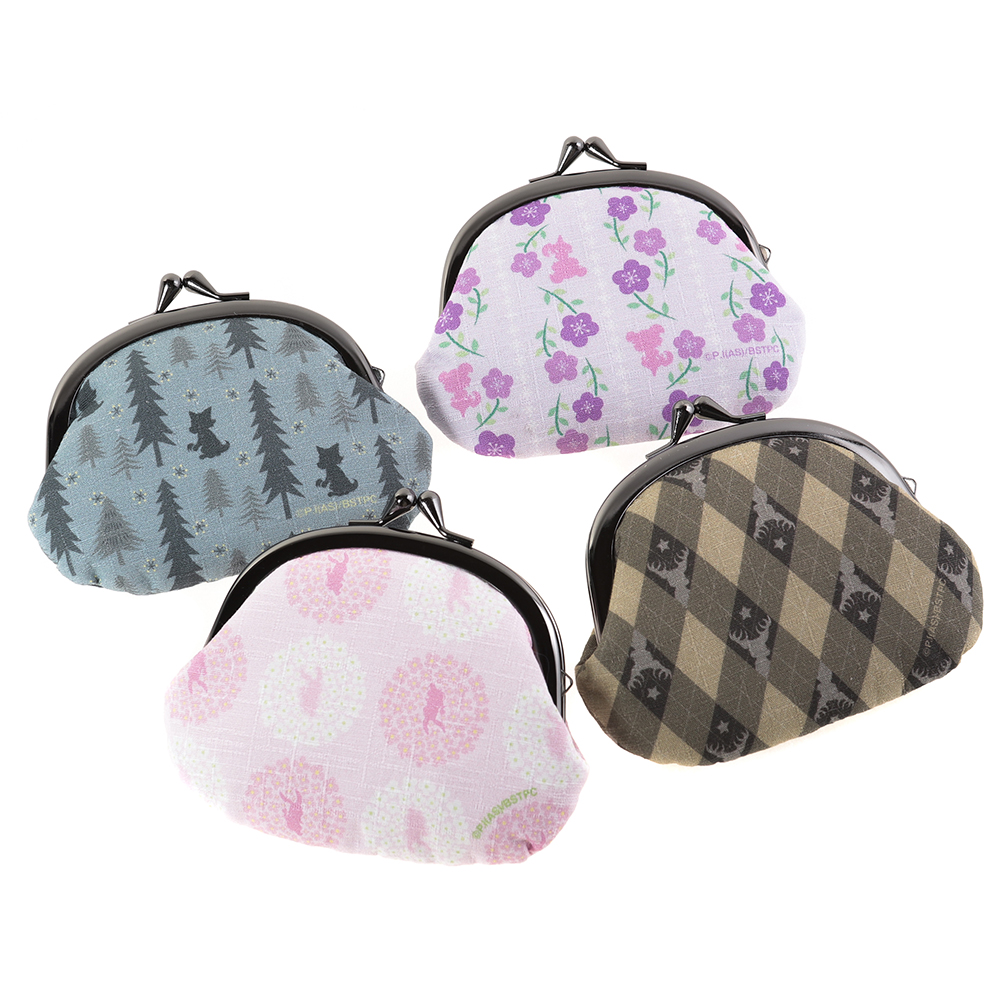 Coin Purses (Legoshi, Louis, Luka, Juno) | ¥1,320 Each (Tax Included)
Keep your coins safe with these handmade 100% cotton coin purses with a botanical design to them.
Handkerchiefs (Legoshi, Louis, Luka, Juno) | ¥880 Each (Tax Included)
These handkerchiefs also double as handtowels. The front side is made from gauze and the backside from towel fabric.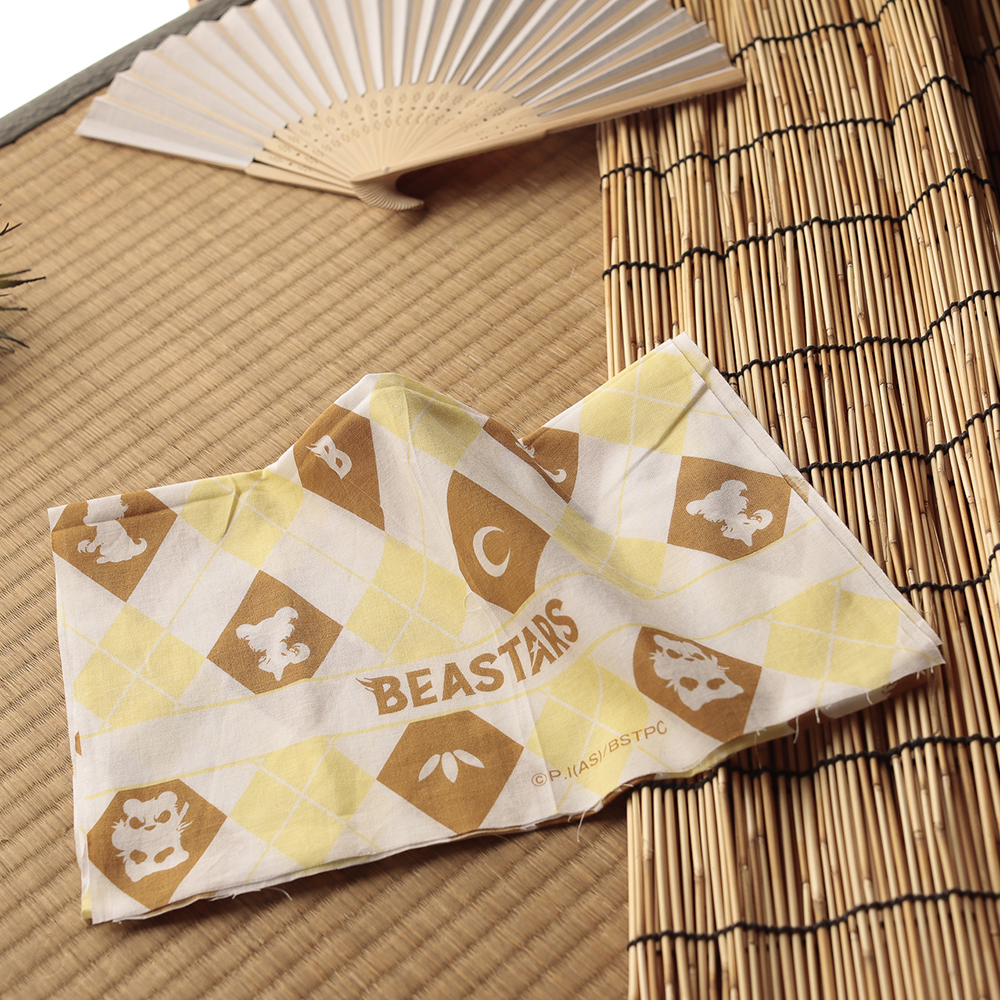 Hand Towel | ¥1,375 (Tax Included)
Made in an argyle checked design, this hand towel features silhouettes of the characters in chibi form.
Herbarium Ballpoint Pens (Legoshi, Louis, Luka, Juno) | ¥2,200 Each (Tax Included)
This line-up of ballpoint pens has a herbarium fitted in the top part which is filled with dried flowers and imbued in an oil to preserve them. The pens are inspired by the school uniforms from the anime series.
©板垣巴留(秋田書店)/BEASTARS製作委員会
RELATED ENTRIES
BEASTARS Anime's Legosi and Louis Get Hot Figure Releases

Online hobby store AmiAmi is now taking pre-orders for two new 1/8 scale figures of Legosi and Louis from the BEASTARS anime series which are sure to prove favourable for fans of the Legosi x Louis ship. Both figures are available to pre-order worldwide.

BEASTARS Gray Wolf Legosi 1/8 Complete Figure | ¥10,450 (Tax Included) | Releasing: Late September 2021

The Legosi figure has the gray wolf series protagonist shirtless showing off his furry pecks. The detail on his fur and the crinkles in his clothing makes this a high quality must-have for any fan of BEASTARS.

BEASTARS Shishigumi's Louis 1/8 Complete Figure | ¥10,450 (Tax Included) | Releasing: Late October 2021

The Louis figure imagines him walking the streets as the boss of the Shishigumi, donning a jet black suit looking slick, stylish, and oozing confidence.

©板垣巴留(秋田書店)/BEASTARS製作委員会

BEASTARS Art Book Releasing This November Features Anime's Background Images and More

Orange, the studio that brought us the TV anime BEASTARS, has revealed a new art book which will compile the background art from the series. Set to be released in small and large formats, pre-orders for the books opened on October 21 in Japan, and they will be released on November 6.

BEASTARS took anime communities around the world by storm when it was released on Netflix last year, with its iconic opening theme and video captivating viewers everywhere. Fans won't want to miss out on this special art book which compiles 129 background images, storyboards, and more, from Cherryton Academy where Legoshi and the rest of the cast go to school to other settings seen throughout the series.

Season two of BEASTARS will premiere in January 2021 in Japan on +Ultra and elsewhere

©Paru Itagaki (Akita Shoten) / BEASTARS Production Committee

Information

BEASTARS Art Book

(Japanese Book Title: TVアニメ「BEASTARS」美術画集&小動物用 豆本セット)

Release Date: November 6, 2020

Price: ¥4,545 (Before Tax)

Large Book: A4 Size / 112 pages

Small Book: 6cm x 8cm / 64 pages
Buy Here: https://orangecg-store.net/

BEASTARS Stamps and Postcards Released by Japan Post Service

Japan Post Service released an original BEASTARS stamp frame set via its website on February 28, 2020.

Stamp Frame

Original Board Art (Front/Back)

The set was available in a pre-sale at Japan Post Service's booth at Comiket 97 last year.

Postcards

The set comes with the framed stamps, art boards, and postcards. This is the perfect chance to pick it up if you didn't attend Comiket.

©Paru Itagaki (Akita Shoten) / BEASTARS Production Committee

Information

BEASTARS Original Frame Stamp Set

Price: ¥1,900 (Tax Included/Postage Not Included)

ALI Drops Official Music Video for BEASTARS Sensational Anime Opening "Wild Side"

Multinational band ALI from Shibuya released their first single Wild Side and first album ALI on November 27, simultaneously revealing the official music video for Wild Side on YouTube. 

ALI – Wild Side (Music Video)

Wild Side was chosen to be the opening theme song for the brand new anime BEASTARS which celebrated its debut on Fuji TV in October this year. The official creditless version of the anime opening on YouTube was viewed over 3 million times, becoming a sensation among anime fans in Japan and all over the world.

The anime opening version of the song was dropped on streaming services the moment the anime made its debut and it was played over 1 million times in just one month, becoming an international smash hit, particularly in America and Mexico.

The official music video was directed by HAVIT ART STUDIO, which has famously directed music videos for a large number of hip hop artists including KOHH and Tohji. The music video is set in a world where music is banned and ALI smashes the rules to restore music to the world. 

ALI will also be presenting their single and album to the entire country when they go on tour in Fukuoka, Osaka and Tokyo for their first live tour as a band. This is an exciting time for fans in Japan and all over the world. 

Information

Wild Side Tour 2019

Tickets: http://w.pia.jp/t/ali/

Wild Side Stream/ Download Links: https://lnk.to/wildside

 

1st Album: ALI

Release Date: November 27, 2019

First-Press Edition (CD + DVD) ALI-003: ¥3,000 (Before Tax)

Regular Edition: (DC Only) ALI-004: ¥2,000 (Before Tax)

 

1st Single: Wild Side

Release Date: November 27, 2019

* TV Anime BEASTARS Opening Theme Song

First-Press Edition (CD + DVD) ALI-005: ¥1,800 (Before Tax)

Regular Edition: (DC Only) ALI-006: ¥1,000 (Before Tax)

 

Official Website:https://alienlibertyinternational.com/

 

TV Anime BEASTARS 

Broadcast/Streaming Information

Fuji TV +Ultra: Every Wednesday (from 24:55 AM)

NETFLIX: Streamed every Thursday

 Kansai TV: Every Thursday (25:55 – 26:25) 

Tōkai Television: Every Saturday (25:55 – 26:25)

Television Nishinippon: Every Wednesday (25:55 – 26:25)

Hokkaido Cultural Broadcasting Co., Ltd.: Every Sunday (25:15 – 25:45)

BS Fuji Inc.: Every Wednesday (24:00 – 24:30)

Official Website: bst-anime.com

Details Drop On Netflix Anime Series Beastars' Promotional Event Taking Place at Tobu Zoo

Tobu Zoo is set to collaborate with the ongoing anime series Beastars from November 2 to December 29. New exciting details have unfolded for the event so fans can see what they have to look forward to.

Original Superdeformed Illustrations

Illustrations of the anime's character cast in their superdeformed modes and boarding park attractions will appear around the Tobu Zoo. You'll also spot them on a panel at the park's Little Cabin shop.

Original Merchandise

A new and exclusive line of merchandise featuring original illustrations will be sold at Little Cabin, as well as other BEASTARS-related goodies.

During the event, fans will randomly receive one of the above-pictured stickers for every ¥2,000 they spend on BEASTARS merch.

Themed Food

If you've read the manga series, you'll know that Legoshi likes Legom's egg sandwiches. Now fans can see what all the fuss is about too! You can pick one up for ¥500 at the kitchen car set up at Cat World.

If fans order a sandwich, they'll receive one of the above-pictured post cards.

The zoo will also sell BEASTARS churros, a staple at any theme park.

Get a churro at Snack Station for ¥500 and get one of six possible postcards too.

Character Announcements

The voice actors for Legoshi, Haru and Jack have also recorded special announcements which you'll be able to hear throughout the zoo. These will be played at the following designated times: 10:10~/11:10~/12:10~/13:10~/14:10~.

Collaboration With "Butai Meguri" App

By using the popular app "Butai Meguri," you can use the GPS function or read one of the the QR codes on panels placed around the zoo to take photos with characters and listen to explanations of animals by the characters. Those are as follows: 

Legoshi (Chikahiro Kobayashi) x White Tiger

Haru (Sayaka Senbongi) x African Elephant & Giraffe

Louis (Yūki Ono) x Lion

Juno (Atsumi Tanezaki) x Brown Bear

Jack (Junya Enoki) x Hippopotamus

Voice Cast Talk

A talk will be held on November 16 by five members of the voice cast: Chikahiro Kobayashi (who voices Legoshi), Junya Enoki (Jack), Takeo Ōtsuka (Collot), Naoto Kobayashi (Durham), and Yoshiyuki Shimozuma (Voss). They will talk about the event and the BEASTARS anime series.

©Paru Itagaki (Akita Shoen) / BEASTARS Production Committee

Information

BEASTARS x Tobu Zoo Event

Running: November 2, 2019 – December 29, 2019

Opening Hours: 9:30-17:00

*Please note that opening times may vary due to the illuminations. Full details can be found on the Tobu Zoo homepage.

Entry Prices

General (12+ Years) – ¥1,700 / Children (3-11 Years) – ¥700 / Senior (60+ Years) -¥1,000

One Day Pass (Entry + Unlimited Rides) General & Children – ¥4,800 / Senior – ¥3,700

Tobu Zoo

Address: 110 Suka, Miyashiro, Minamisaitama-gun, Saitama Prefecture

Official Website: http://www.tobuzoo.com/

BEASTARS

Release Date: October 9, 2019 on Fuji TV +Ultra

*Released on Netflix Japan on October 8, 2019 (Overseas release date TBC)

Official Website: https://bst-anime.com/

BEASTARS Anime Opening Theme 'Wild Side' by ALI Releasing on November 27

Shibuya-based multinational hip-hop/funk band ALI will release their new single Wild Side on November 27, 2019.

The song is used as the opening theme for the new anime series BEASTARS which premiered on Fuji TV's [+Ultra] programming block. The series will also stream on Netflix this month.

This will be ALI's first ever physical CD release, who normally drop their songs digitally on digital music platforms and vinyl. The CD will be released in two editions: the Regular Edition which includes just the CD, and the Limited Edition which is coupled with a DVD featuring the Wild Side music video.

 

ALI will drop their first CD album ALI on the same day. The record is a compilation of all the songs they have released digitally since February this year. It will also be released in two editions, with the Limited Edition DVD featuring live footage of the band.

 

ALI will head on their first solo tour named "Wild Side Tour 2019" this December. Tickets are now on sale via their official website below.

Information

1st CD Single – "Wild Side"

 Release Date: November 27, 2019

First Press Limited Edition (CD+DVD): ¥1,800 (Before Tax) [ALI-005]

Regular Edition (CD-Only): ¥1,000 (Before Tax) [ALI-006]

Streaming/Download Links: https://lnk.to/NFlpy

1st CD Album – "ALI"

Release Date: November 27, 2019

First Press Limited Edition (CD+DVD): ¥3,000 (Before Tax) [ALI-003]

Regular Edition (CD-Only): ¥2,000 (Before Tax) [ALI-004]

Wild Side Tour 2019 Details: 

https://alienlibertyinternational.com/

TV Anime "BEASTARS"
Broadcasting: Netflix / [+Ultra]
Official Website: bst-anime.com

Netflix Anime Series 'Beastars' Promotional Event to Take Place at Tobu Zoo in Saitama

Tobu Zoo is set to collaborate with the upcoming drama anime series Beastars from November 2 to December 29.

Beastars is a manga series written and illustrated by Paru Itagaki. It is serialised in Weekly Shōnen Champion which is celebrating its 50th anniversary this year.

Beastars is set in a world of herbivores and carnivores. The story follows Legoshi, a quiet and gentle grey wolf and student at Cherryton Academy. His world is turned upside down when one of his fellow students is brutally murdered.

The collaboration event will see Tobu Zoo decorated with illustrations drawn specifically for the event. There will also be exclusive and original merchandise on sale, as well as themed food and more.

Beastars will premiere in Japan on Fuji TV's +Ultra programming block on October 9. It will also be streamed exclusively on Netflix.

©板垣巴留(秋田書店)/BEASTARS制作委員会

Information

BEASTARS

Release Date: October 9, 2019 on Fuji TV +Ultra

*To be released on Netflix on October 8, 2019 (Japan pre-release; overseas release date TBC)

Official Website: https://bst-anime.com/

Tobu Zoo

Address: 110 Suka, Miyashiro, Minamisaitama-gun, Saitama Prefecture

Official Website: http://www.tobuzoo.com/