The opening theme song Tobira o Aketara by MUG-MO for the anime series Let's Make a Mug Too was released on April 21, 2021.
Nippon Animation premiered the anime series on April 3. It's an adaptation of Osamu Kajiwara's manga of the same name about four high school girls and their love of pottery. The four main characters are voiced by Minami Tanaka (Himeno Toyokawa), Yū Serizawa (Mika Kukuri), Yuki Wakai (Naoko Naruse), and Rina Honnizumi (Toko Aoki).
"Tobira o Aketara" by MUG-MO | Let's Make a Mug Too Opening Theme
Let's Make a Mug Too Anime Promo
Let's Make a Mug Too Voice Actor Promo
The opening theme is sung by the voice actresses themselves as their respective characters who form the fictional music group MUG-MO. The track has a country vibe to it with lyrics about pottery and the character cast's growth.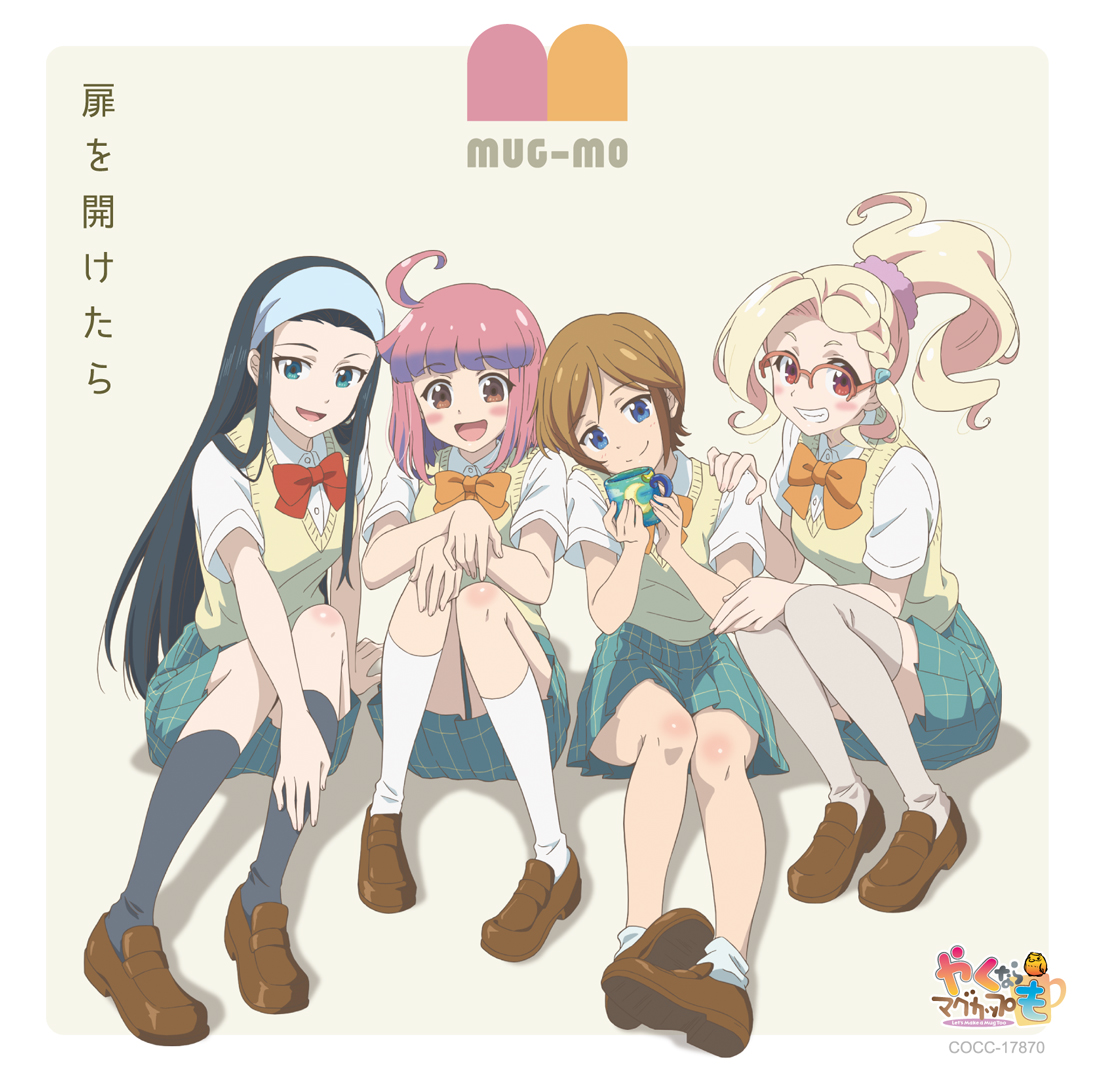 The anime's official website revealed that the series will be released on Blu-ray on July 28, 2021 and will feature bonus goodies.