Japanese actor and model Kento Yamazaki is sporting fresh summertime vibes in the new visuals released for Armani Exchange Japan's spring/summer 2021 line-up.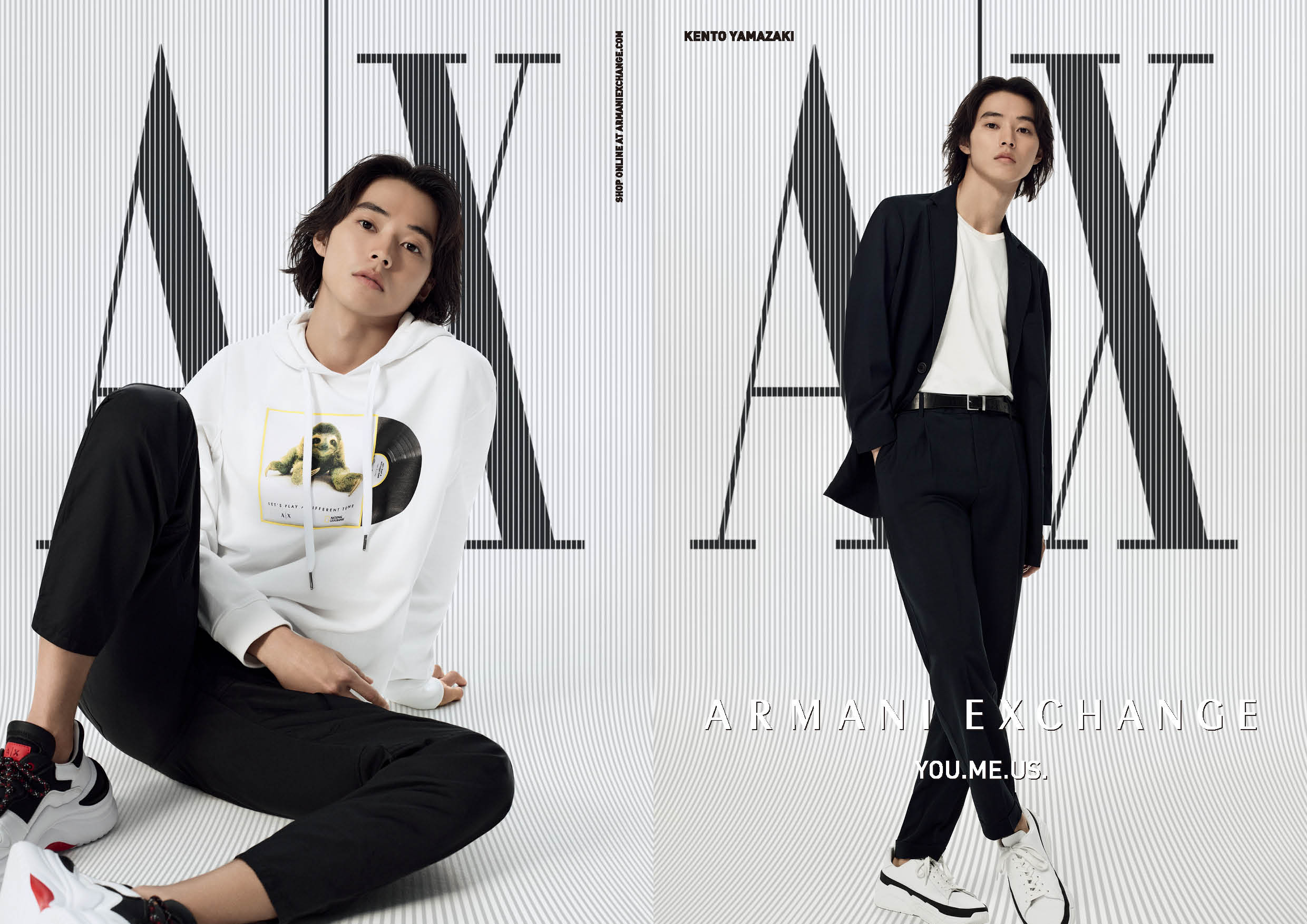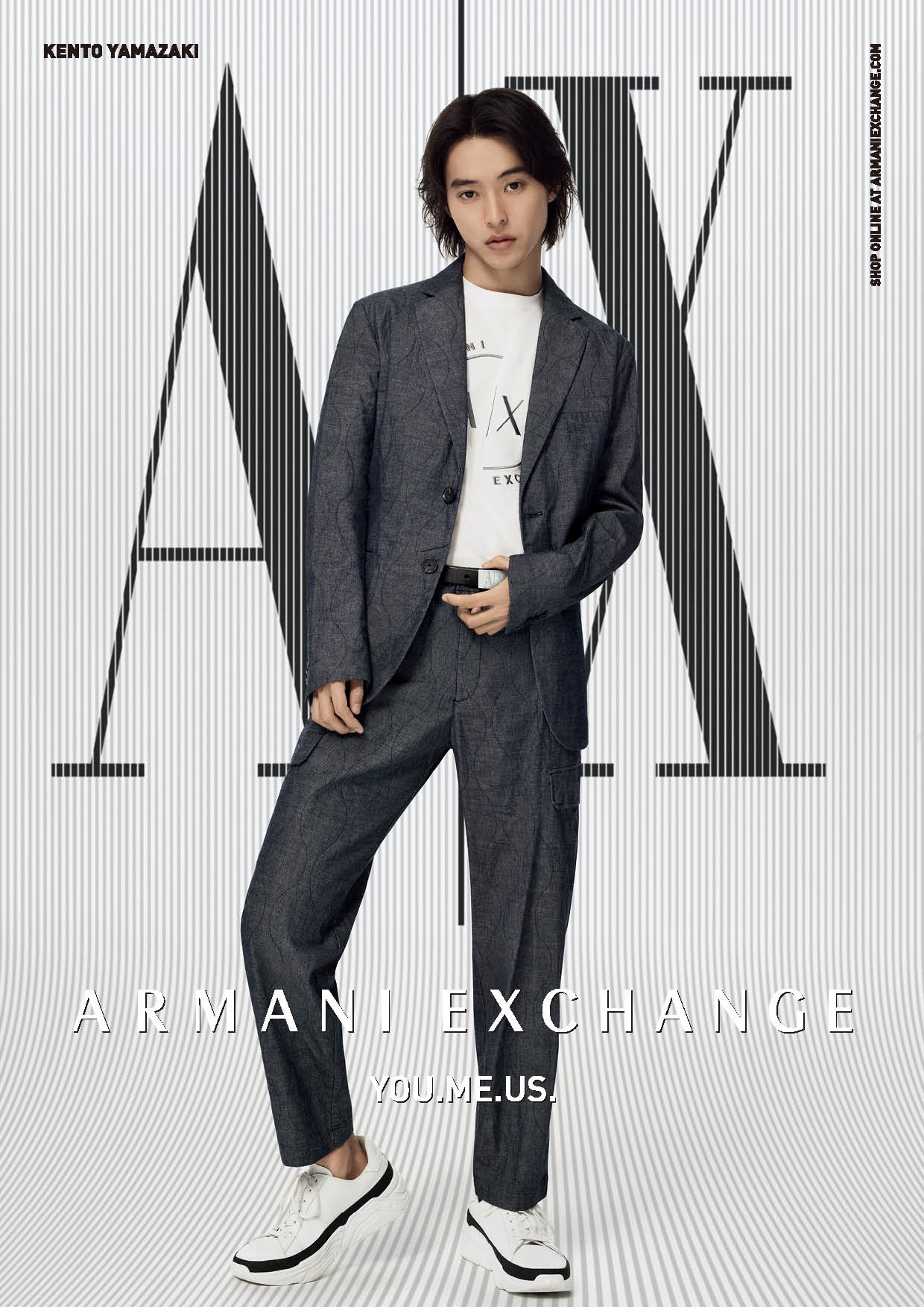 The Spring/Summer 2021 Collection

Blouson ¥37,730 [3KZB32-ZNLRZ-7554]  / T-Shirt ¥8,140 [3KZTGY-ZJBVZ-1100] / Pants ¥17,050 [3KZS33-ZN36Z-1510] / Shoes ¥24,750 [XUX001-XV093-00001] (Tax Included)

Hoodie ¥21,670 [3KZMNA-ZJ5KZ-9182] / Pants ¥23,430 [3KZP01-ZNJ8Z-1200] / Shoes ¥33,330 [XUX057-XV273-N642] (Tax Included)
Jacket ¥41,140 [3KZGL4-ZD7AZ-7500] / T-Shirt ¥10,890 [3KZTLF-ZJ9AZ-1100] / Pants ¥25,190 [3KZPL4-ZD7AZ-7500] (Tax Included)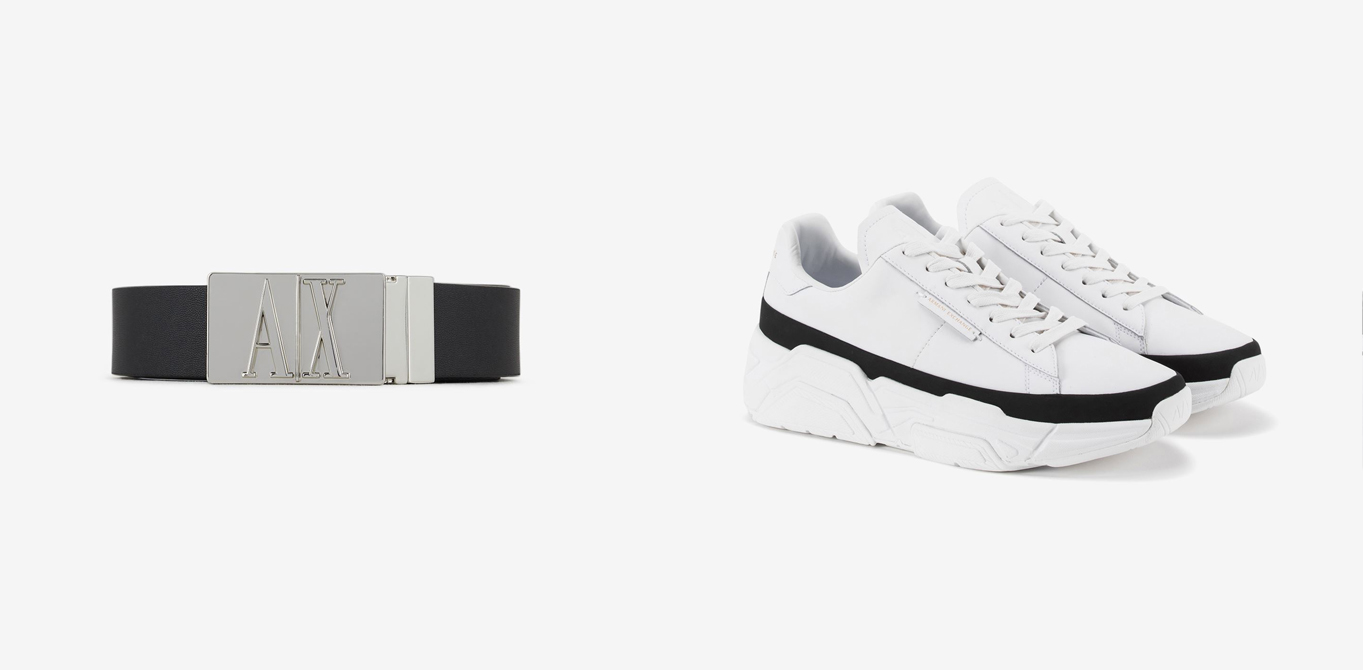 Belt ¥10,780 [951268-CC519-03221] / Shoes ¥29,150 [XUX103-XV296-N480] (Tax Included)
Kento Yamazaki serves two looks in the new visuals: one with him in a summery blue blouson jumping, and another of him looking cool in a suit. The animal print hoodie was made in collaboration with National Geographic.
Look as good as Yamazaki with Armani's new line-up for 2021's sunshine seasons.