Summer is right around the corner, so if you're looking for a new batch of anime to watch from June onwards, we've got you covered – from Netflix Originals airing next month to ongoing series and more.
Netflix Original anime series airing June 2021
Record of Ragnarok | Airing: Worldwide from June 17
Record of Ragnarok is a manga series written by Shinya Umemura and Takumi Fukui and illustrated by Ajichika which has over 60 million copies in circulation. Netflix has licensed the series for an anime adaptation. Warner Bros. Japan describes the series: "Every 1000 years, all the Gods of the world gather in heaven to attend the 'Conference of Mankind Survival.' All the Gods agree to bring an ultimate end to mankind due to their past foolish acts but before the final verdict is made, Brunhild, the eldest of the 13 Valkyrie sisters make an objection. 'To spice things up, why don't you test humans?' Her proposal was to have God vs Humanity's final struggle also known as the 'Ragnarok,' where all the Gods from the world and champions from the entire human history enters 1 on 1 battle. The first team to win 7 battles out of 13 will be the winner."
Trese | Airing: Worldwide from June 11
The Filipino graphic novel Trese is receiving an anime adaptation. It's set in Manila, the capital of the Philippines, where dark supernatural forces permeate the criminal underworld. It's up to lead character Alexandra Trese to keep things at bay, but there's a storm brewing.
Anime series airing in June 2021
Tokikaku Kawaii (Fly Me to the Moon) | Airing: June 1 (Japan) | Also available on Crunchyroll
The anime adaptation of Kenjiro Hata's (Hayate the Combat Butler) manga series Tonikaku Kawaii is heading to Netflix.
On his way home from school, Nasa Yuzaki's eyes fall upon a beautiful girl across the street. Fixated on her, he goes to approach her and is nearly hit by a truck. The girl's swift action however saves his life. Injured by the ambulance, he watches as she walks away, but determined to not let this chance meeting end, he chases after her and asks her out. She agrees but has but one condition: that they get married. Nasa decides not to go to high school in order to look for the girl he met two years ago. One day, the girl suddenly shows up on his doorstep with a marriage certificate.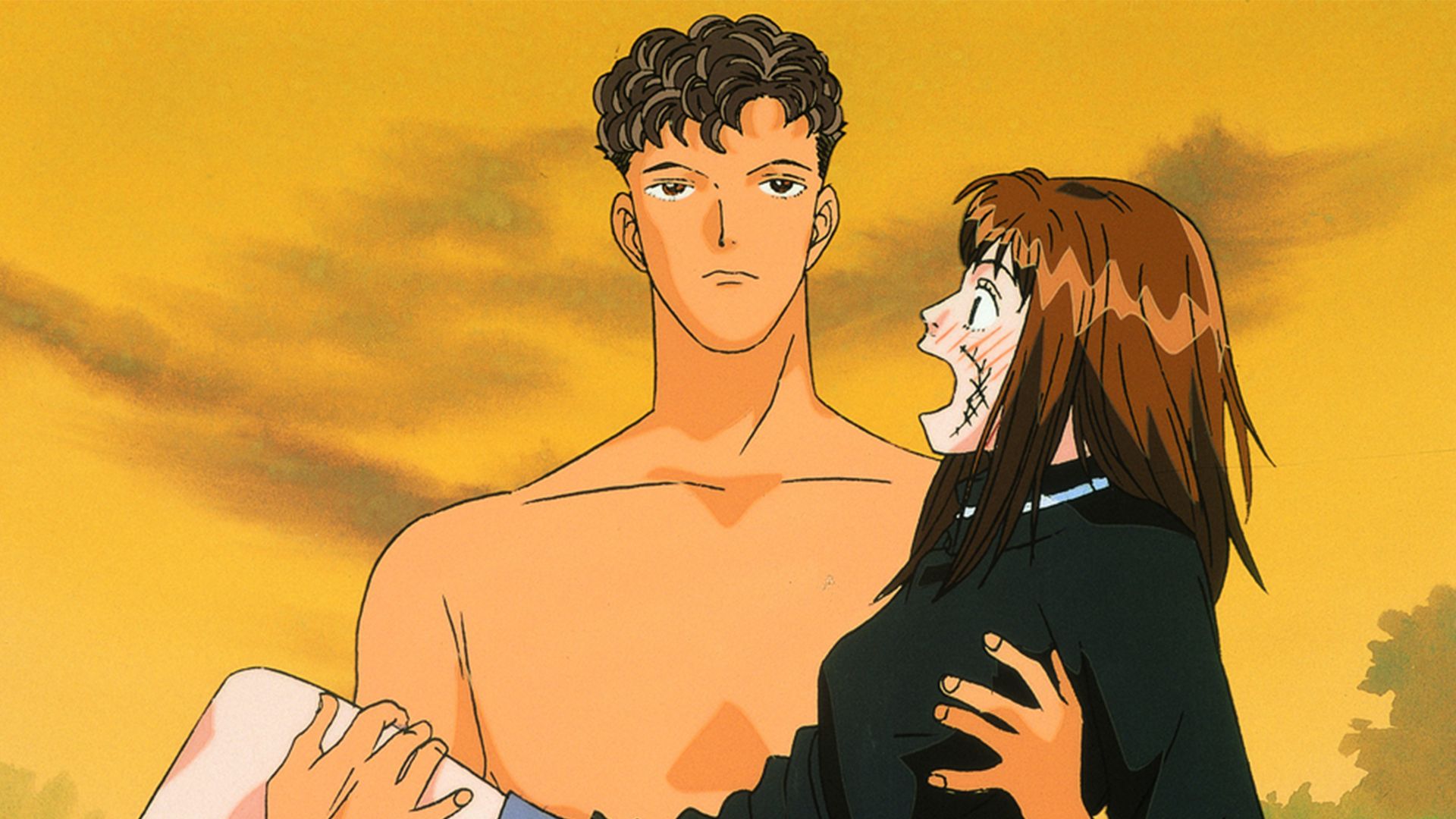 Boys Over Flowers (Episodes 1-26) | Airing: June 1 (Japan)
Any fan of shojo manga will know Yoko Kamio's series Boys Over Flowers. The series has spawned multiple live-action adaptations around Asia, a movie, and of course an anime. Eitoku Academy is a prestigious school catering to upper class children. It's run by the F4 ("Flower Four"), four young men from the wealthiest families in Japan. The story follows the relationship between Tsukushi, a teenage girl from a middle class family, and Tsukasa, the leader of the F4.
Other must-watch ongoing anime from spring 2021 before summer hits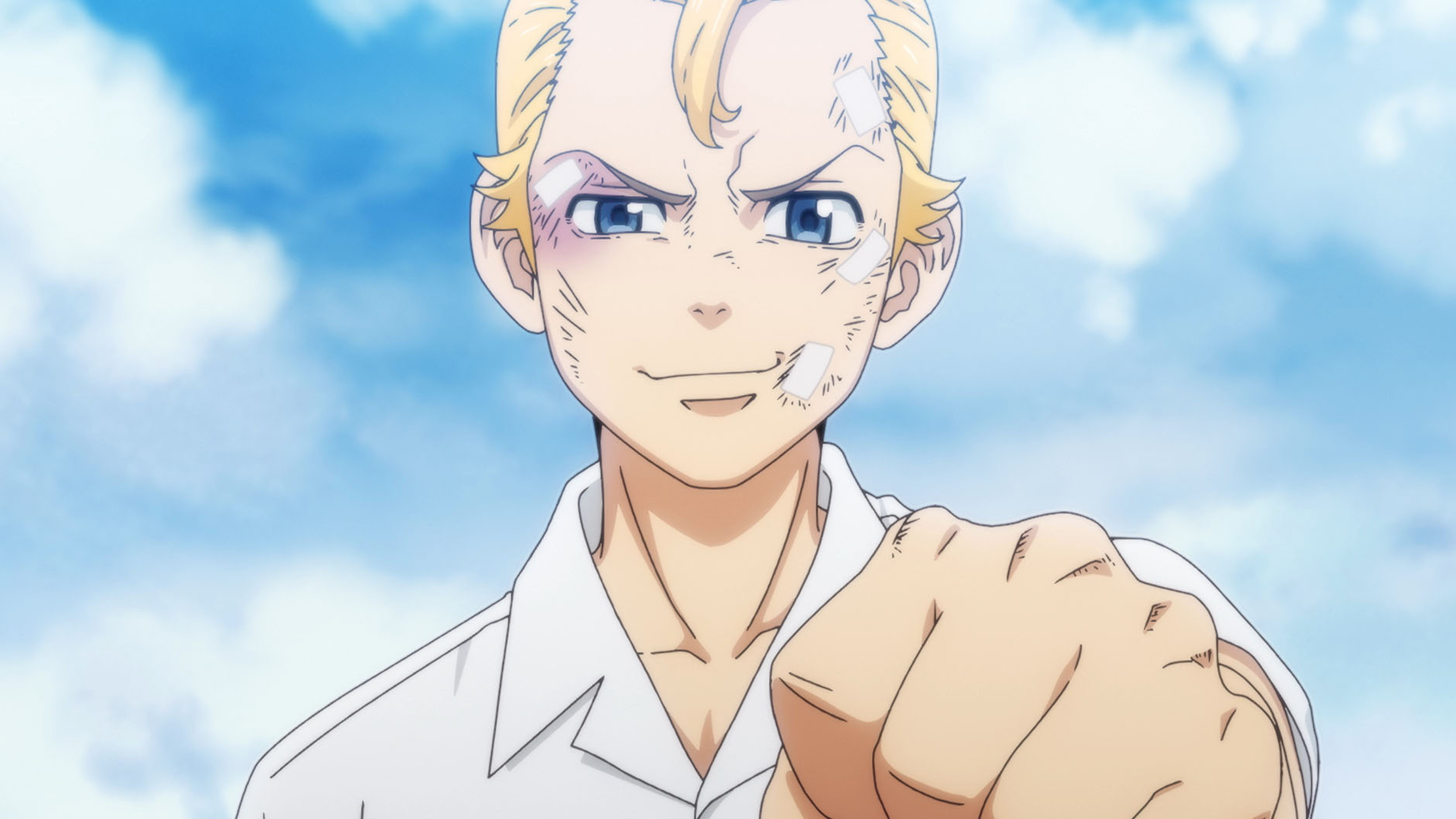 Tokyo Revengers | Airing: Every Sunday | Also available on Crunchyroll
Crunchyroll describes the series: "Takemichi Hanagaki is a freelancer that's reached the absolute pits of despair in his life. He finds out that the only girlfriend he ever had, in middle school, Hinata Tachibana, had been killed by the ruthless Tokyo Manji Gang. The day after hearing about her death, he's standing on the station platform and ends up being pushed over onto the tracks by a herd of people. He closes his eyes thinking he's about to die, but when he opens his eyes back up, he somehow has gone back in time 12 years. Now that he's back living the best days of his life, Takemichi decides to get revenge on his life."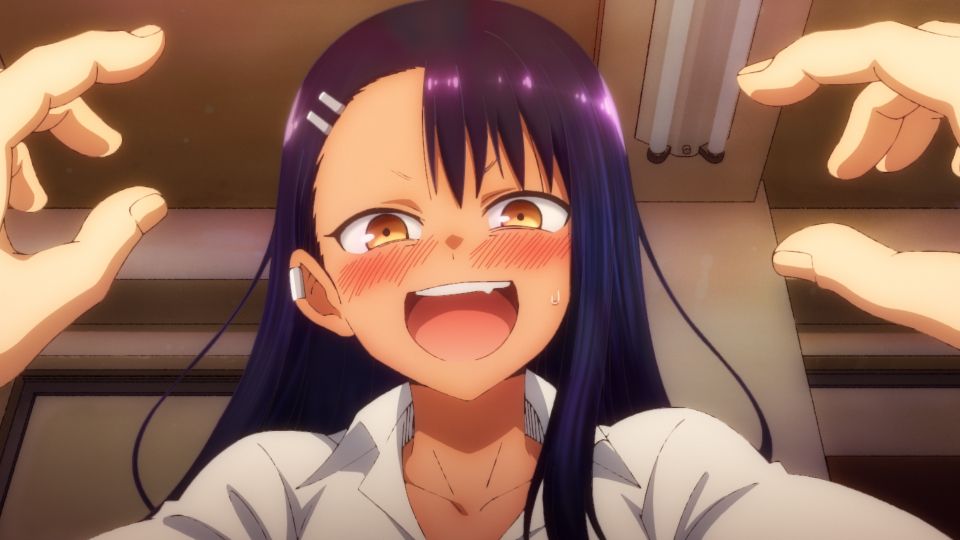 DON'T TOY WITH ME, MISS NAGATORO | Airing: Every Sunday | Also available on Crunchyroll
One day, Senpai visits the library and ends up becoming the target of Hayase Nagatoro, a super sadistic girl who enjoys teasing, tormenting, and tantalising him. She's the only one who has any interest in him, but she is relentlessly cruel towards him.
Dragon Goes House-Hunting | Airing: Every Sunday | Also available on Funimation
The series follows Letty, who's just no good at being a dragon. So much so that his parents kick him out of the house. Letty is on the road looking for a new house, but finds it no place for a legendary creature like a dragon where dwarves and other mythical creatures want a piece of him. He is joined by an elvish architect on his quest to find a new home.
How Not to Summon a Demon Lord Ω | Airing: Every Monday | Also available on Crunchyroll
Season two of the anime adaptation of the light novel series written by Yukiya Murasaki and illustrated by Takahiro Tsurusaki. Crunchyroll describes the series: "Sakamoto Takuma was so strong in the MMORPG Cross Reverie that his fellow players came to call him the 'demon lord.' One day, he gets summoned to another world in his avatar form, and meets two girls who both insist that they're the one who summoned him. They cast a spell used to enslave summoned beasts on him, but that activates his unique ability, Magic Reflect, and the girls end up being the ones put under the spell! And thus begins the otherworldly adventure of a demon lord (pretend) who blazes his own trail through overwhelming power."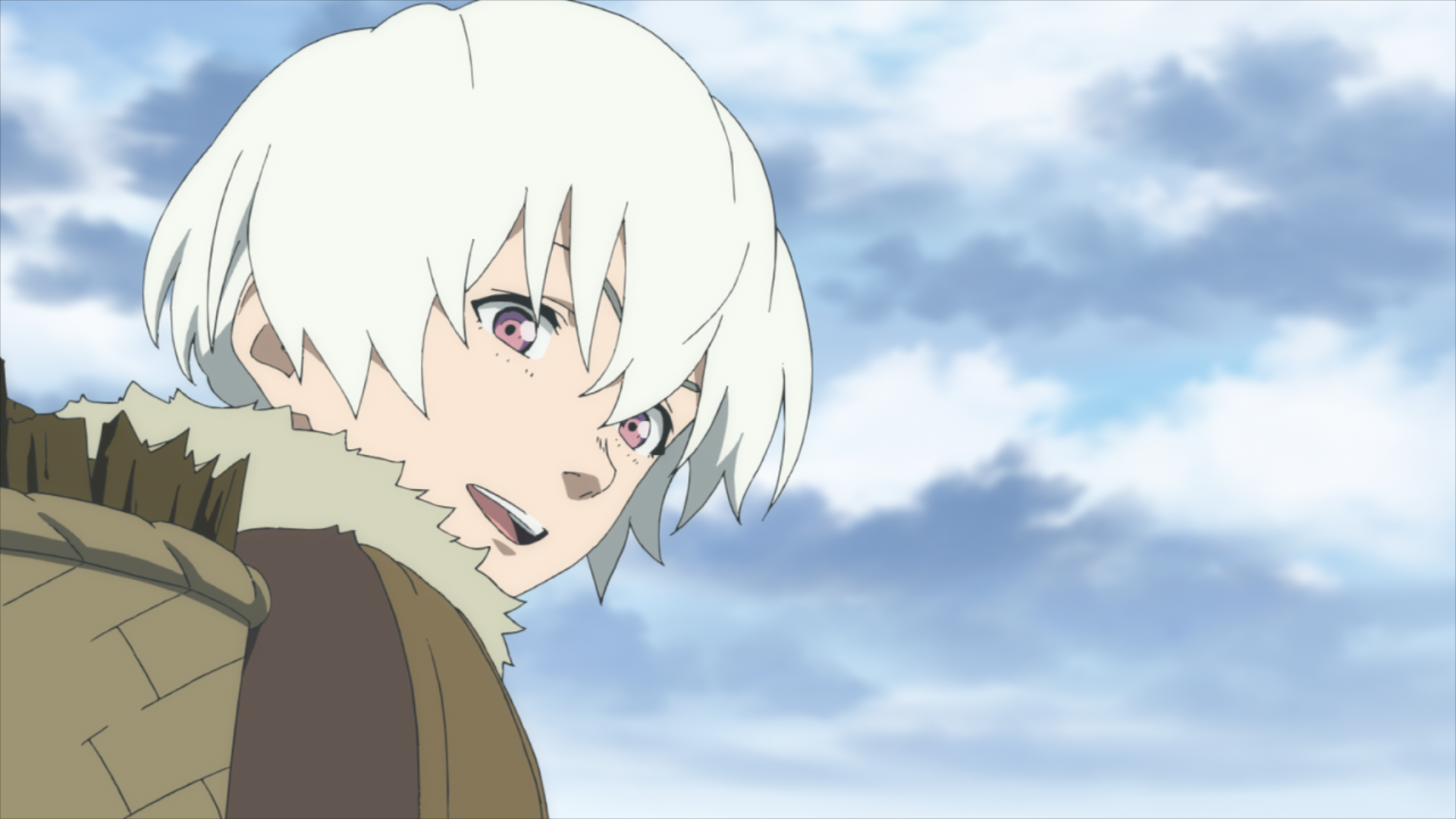 To Your Eternity | Airing: Every Tuesday | Also available on Crunchyroll
To Your Eternity is a manga series written and illustrated by Yoshitoki Ōima who is also known for A Silent Voice. Crunchyroll describes the series: "In the beginning, an 'orb' is cast unto Earth. 'It' can do two things: change into the form of the thing that stimulates 'it'; and come back to life after death. 'It' morphs from orb to rock, then to wolf, and finally to boy, but roams about like a newborn who knows nothing. As a boy, 'it' becomes Fushi. Through encounters with human kindness, Fushi not only gains survival skills, but grows as a 'person.' But his journey is darkened by the inexplicable and destructive enemy Nokker, as well as cruel partings with the people he loves."
The Saint's Magic Power is Omnipotent | Airing: Every Wednesday | Also available on Funimation
One evening, Sei Takanashi returns home from a long day at work after doing overtime when she is suddenly summoned to a magical new world. There, she's able to lead her ideal life of leisure studying spells and perfecting potions at the Medicinal Flora Research Institute while helping people with their problems. However, she finds keeping a low profile a difficult task as her magical power becomes omnipotent. Can she hide away in this fantasy forever?
SSSS.DYNAZENON | Airing: Every Friday | Also available on Funimation
SSSS.DYNAZENON is a continuation of SSSS.GRIDMAN. and is co-made by Studio Trigger and Tsuburaya Productions. Both series make up part of the 'GRIDMAN UNIVERSE.' The series sees the appearance of a kaiju followed by the entry of the gigantic robot, Dynazenon, which leads Gauma to reveal his secret of being a 'kaiju user.'
Be sure to also check out SSSS.GRIDMAN.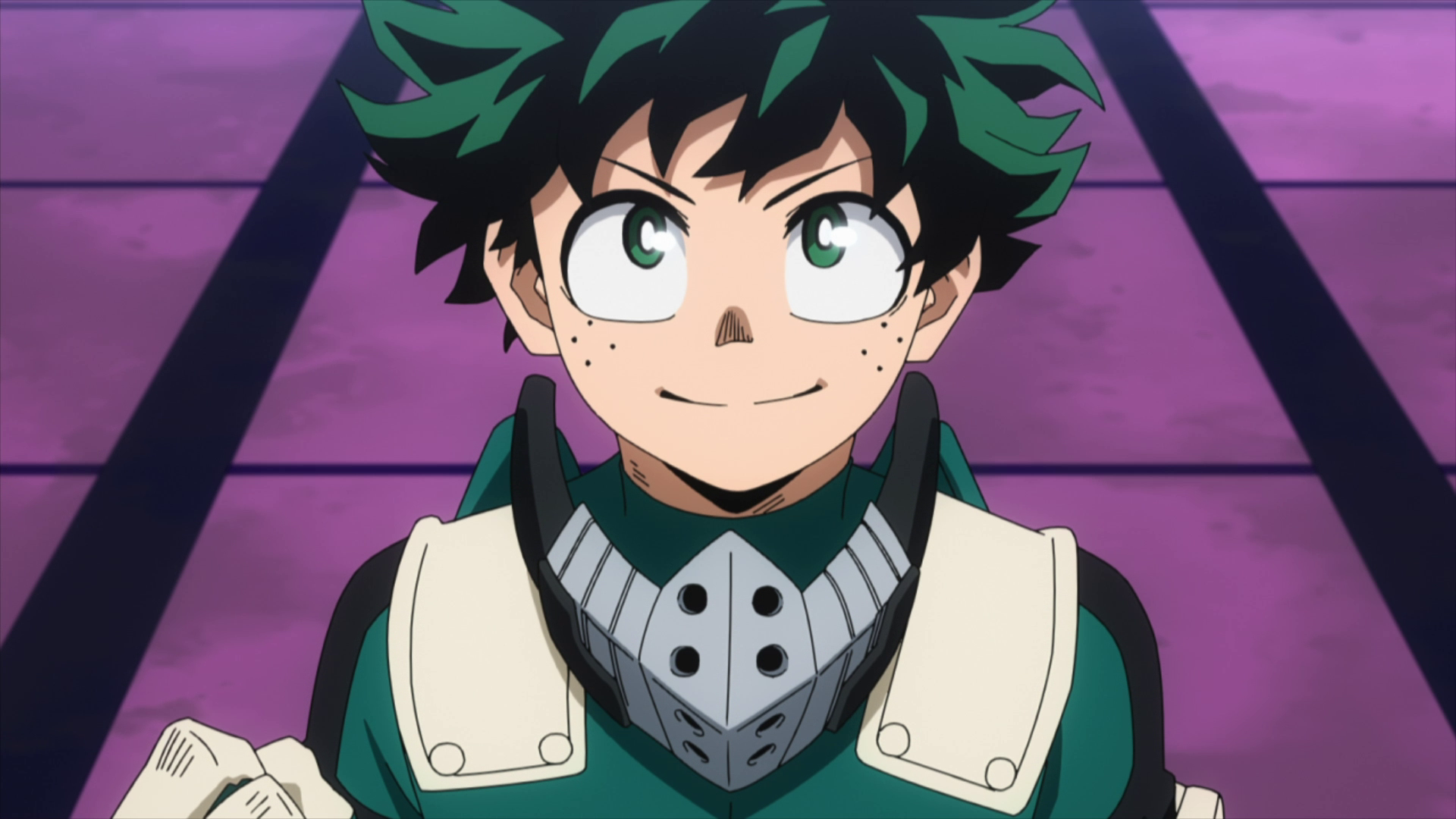 My Hero Academia Season 5 | Airing Every Saturday | Also available on Crunchyroll
Crunchyroll describes the series: "In a world where eighty percent of the population has some kind of super-powered 'quirk,' Izuku was unlucky enough to be born completely normal. But that's not enough to stop him from enrolling in one of the world's most prestigious hero academies." Season 5 focuses on a team battle between classes 1-A and 1-B.
Be sure to check out seasons 1-4.
Catch all the latest anime series this spring and summer.
©畑健二郎・小学館/トニカクカワイイ製作委員会
©神尾葉子/集英社・東映アニメーション
©和久井健・講談社/アニメ「東京リベンジャーズ」製作委員会
©ナナシ・講談社/「イジらないで、長瀞さん」製作委員会
©多貫カヲ・絢 薔子/マッグガーデン・「ドラゴン、家を買う。」製作委員会
©むらさきゆきや・講談社/異世界魔王Ω製作委員会
© ⼤今良時・講談社/NHK・NEP
©2021 橘由華・珠梨やすゆき/KADOKAWA/「聖女の魔力は万能です」製作委員会
©円谷プロ ©2021 TRIGGER・雨宮哲/「DYNAZENON」製作委員会
©堀越耕平/集英社・僕のヒーローアカデミア製作委員会
© NETFLIX, INC. AND IT'S AFFILIATES, 2020. ALL RIGHTS RESERVED.