SCARLET NEXUS is an upcoming anime series set to release on TOKYO MX on July 1. The opening theme, Red Criminal, will be performed by the Japanese alternative rock band THE ORAL CIGARETTES. The track will drop on June 30 and comes as the band's first new song in over a year. Fans of the band and upcoming series will be able to hear a teaser of the track in an upcoming trailer planned for release this Saturday.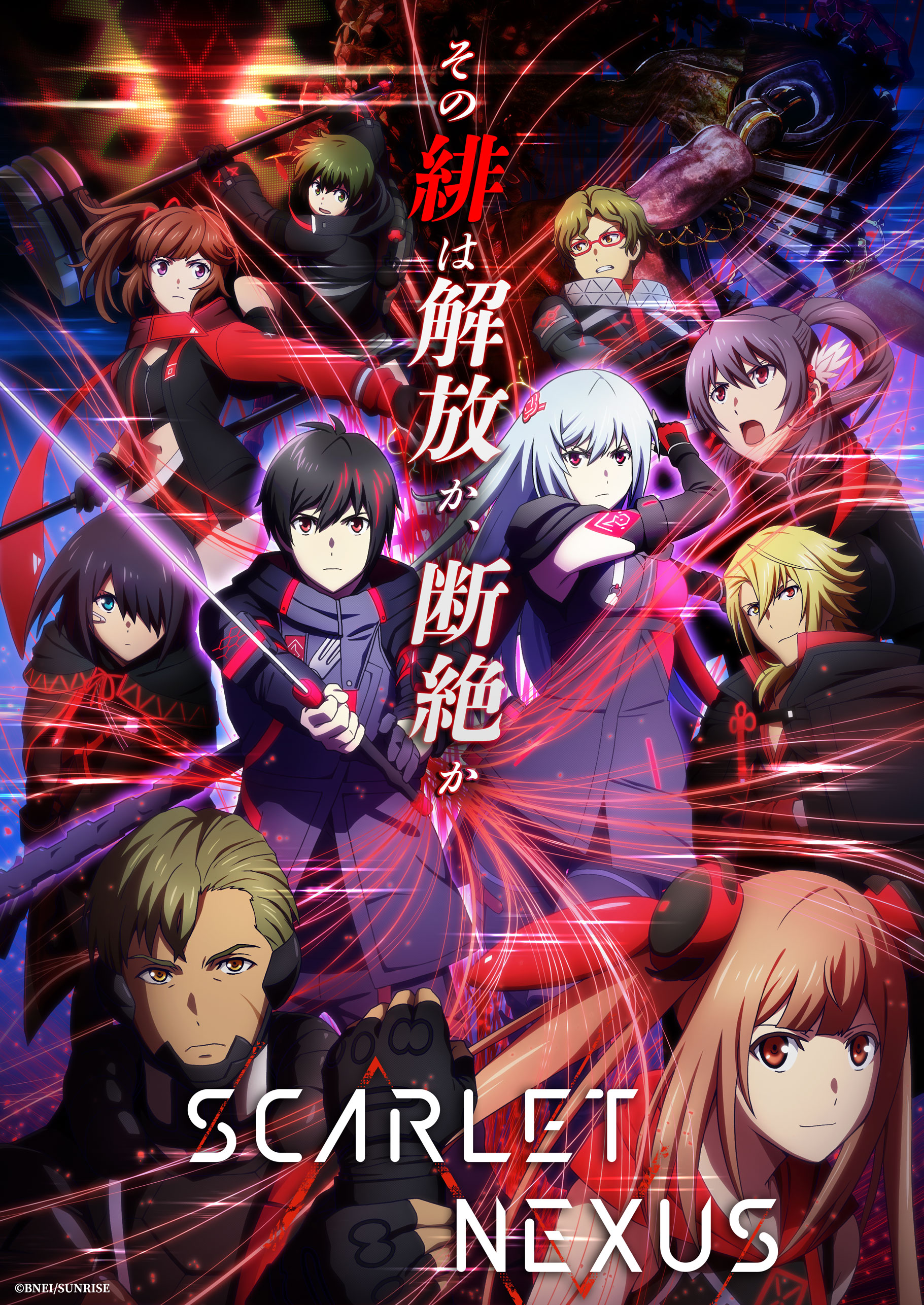 SCARLET NEXUS is an upcoming action RPG developed and published by Bandai Namco Entertainment. Set to release on June 25 for Windows and previous and current gen consoles, the anime adaptation is being produced by Sunrise and was licensed by Funimation.
The game's main theme, Dream In Drive, is also performed by THE ORAL CIGARETTES. The track is taken from the band's 2020 album SUCK MY WORLD.
THE ORAL CIGARETTES are currently knee-deep in their 'TALK & MUSEUM TOUR,' an exhibition and talk-style event tour in promotion of their 5th album SUCK MY WORLD. The band's 'BKW!! Premium Members' tour set for this autumn is exclusive to fan club members. It will be shortly followed by 'Hall Tour 2022 SUCK MY WORLD' which begins on January 24 next year and will take them to 17 venues across 14 cities across Japan.
Takuya Yamanaka (THE ORAL CIGARETTES) | Comment
"I'm over the moon that I also get to sing SCARLET NEXUS's opening theme as well as the game's theme. The song captures the great fate that brings Kasane and Yuito together, as well as their conflicts. Please enjoy our song when you watch the anime."
Information
Red Criminal
Release Date: June 30, 2021
THE ORAL CIGARETTES Official Website: http://theoralcigarettes.com/
SCARLET NEXUS – TV Anime
Release Date: July 1, 2021 (TOKYO MX, BS11, Sun Television)
SCARLET NEXUS Official Website: http://snx-anime.net/